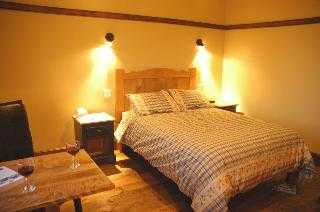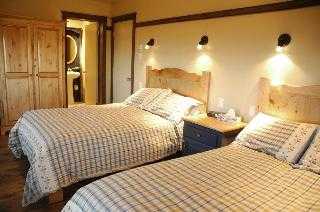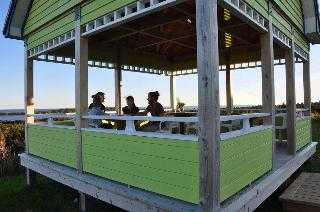 Avaliação TripAdvisor
Baseado em 62 avaliação
Ver todas
Este agradável hotel fica em Sydney. O hotel oferece ligação de internet por Wi-Fi nas áreas comuns.
Mais detalhes
Disponibilidade
Selecione a data da sua viagem
Selecione a data da sua viagem para verificar a disponibilidade dos quartos.
Informações do estabelecimento
Este agradável hotel fica em Sydney. O hotel oferece ligação de internet por Wi-Fi nas áreas comuns.
Entrada a partir de: 15:00
Saída até: 11:00
Comodidades do estabelecimento
Comida / Bebida
Restaurante
Sem camas desdobráveis/extra disponíveis
Estabelecimento para não fumadores
Internet sem fios grátis
Acesso para cadeiras de rodas (poderá haver algumas limitações)
Sem elevadores
Café/chá nos espaços comuns
Acessibilidade nos quartos
Receção (horário limitado)
Salas de tratamentos de spa
Uma sala de reuniões
Terraço
Estacionamento sem motorista grátis
Toalhas de praia
Mobiliário de exterior
Área para piqueniques
Jogos para crianças
Zona de entretenimento no exterior
Serviço de baby-sitter ou supervisão de crianças (grátis)
Caminho para a água
Lareira de exterior
Mime-se com o serviço de massagens no local ou contemple fantásticas vistas a partir da açoteia. Entre as facilidades adicionais contam-se Wi-Fi grátis, serviço de babysitting grátis e uma área para p
Avaliação dos hóspedes
TripAdvisor
Pontuação dos viajantes
Excelente

33

Muito Bom

16

Bom

8

Razoável

4

Ruim

1
Perfil dos viajantes
Negócios

0

Romântica

23

Viagem a sós

7

Família

15

Viagem com amigos

6
Resumo das pontuações
Atendimento

Custo-benefício

Limpeza

Localização

Qualidade do sono

Quartos
Great all inclusive option!
Avaliou em 23 de julho de 2021
We stayed in a bubble tent and loved it. This is a great family spot with an amazing view, many activity options (even a day camp for kid). We took the all inclusive option so had breakfast and 4 course dinner as well as activities included. We only stayed 2 days as we had a house rental after but would have loved to have had more time and will certainly try to go back another year. Only negative comment is that the bubble tents are very hot during the days so you need to be out and about and the bathroom building could have been cleaner especially the day we arrived.
Nathalie P
Bubble tents
Avaliou em 22 de agosto de 2020
Be careful when booking bubble tent #9. We booked it for 2 nights and had a RV that blocked the view. We could not eat or sit outiside the tent and it really should not be there. The hotel is situated on a beautiful spot. Facilities are excellent.
Lillian E
A great place to stay while exploring the Magdalen Islands
Avaliou em 6 de janeiro de 2020
Although I traveled to the Magdalen Islands back in in June of 2017, I meant to write my review then but time didn't permit it until now, so here we are :): I booked this location to visit the Magdalen Islands because a 3-day or longer stay at La Salicorne includes breakfast and dinner, lunch is optional, activities are also included and proposed on a daily basis. The staff is very friendly and knowledgeable, they know many great stories and are very helpful. I went on a couple of hiking trails, there is so much vegetation, plants and trees that grow on the Magdalen Islands, the views from the mountains and the St-Lawrence Gulf and the sea are spectacular, there are many photos to be taken. I also booked the excursion with the mud bath, and when it's lobster season (early June - end of July), you can chat with fishermen as they bring in their catch, they are enthusiastic about talking with visitors and I even had the chance to climb aboard a lobster boat and get a closer look at the traps, the crates, and learned more about how lobster is fished. There are many shopping sites to pick up a few souvenirs and keepsakes. One activity that's not to be missed: the sunset on the sea...unforgettable.
Happytogotheway T
Fantastic getaway, great staff
Avaliou em 12 de setembro de 2018
La Salicorne continues to be one of our top choice for a place to stay and allows us to explore the Magdelan Islands. The staff is warm and inviting, always willing to help! The hotel is situated near the end of the island on a hill with great view from both sides. Daily activities are planned by the staff and are interesting to attend. Everyone at the property is actively engaged in insuring that the guests have a very positive experience. This is typical of the residents of these islands!
Mariner_7731
5 stars for the view and the locarion
Avaliou em 21 de agosto de 2018
The rooms and the bathrooms are not big except for the 2 double beds' rooms and are "basic". However it is very clean and there is an amazing view on the sea. All the staff is local people which is really great. They all know well the islands and local stories. Food is good with a lot of specialties. They have a waterfront where you can use kayak, SUP, pédalos and canoes. Location is perfect, in the north of the islands which is more remote, with less houses and very quiet. Lot of walks and amazing beaches not far, and activities. You must have a car.
CC1964