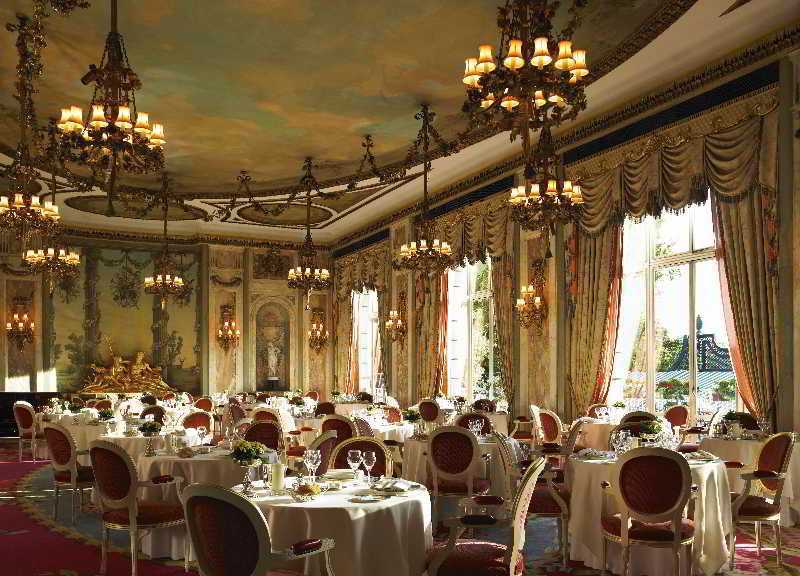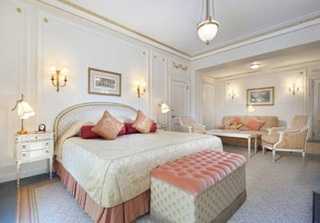 TripAdvisor Review
Based on 5061 review
See all
A London landmark, this luxurious property has been home to thousands of discerning guests since 1906. It features a prime position on Piccadilly, in the heart of the city. This outstanding hotel offers the ideal accommodation for those travellers wishing to enjoy the ultimate in style, service and ...
More details
Availability
Select the date of your trip
Select the date of your trip to check room availability.
Property Info
A London landmark, this luxurious property has been home to thousands of discerning guests since 1906. It features a prime position on Piccadilly, in the heart of the city. This outstanding hotel offers the ideal accommodation for those travellers wishing to enjoy the ultimate in style, service and sophistication. The beautiful bedrooms and suites feature fully restored period interiors and whichever room guests choose, they will experience the best in luxury accommodation and attention to detail. To dine at the hotel's restaurant is to experience some of the best cuisine available anywhere in...
More details
Check-in starts at: 15:00
Check-out ends at: 11:00
Property Amenities
Reception services
Concierge
Guest rating
TripAdvisor
Travelers rating
Excellent

4137

Very Good

592

Good

183

Reasonable

72

Bad

77
Travelers profile
Business

320

Couples

2174

Solo travel

150

Family

1235

Friends getaway

621
Scores Summary
Cleanliness

Location

Rooms

Service

Sleep Quality

Value
it was nice
Reviewed 20 january, 2022
Belated review but here it is, which we rarely do, but on this occasion we feel we ought to for the hard earned money we saved to spend on this treat for us for our wedding anniversary. We stayed 8th September 2021 for 2 nights. Doormen on arrival were excellent but we had booked and paid for parking in advance so didn't expect any difficulties and we tipped accordingly. Checking in was fine but reception said they had upgraded our room at no extra charge but this was incorrect as we had already booked and paid for an upgraded room in any event. They gave us a tin caddy of Ritz tea leaves as a gift as it was our wedding anniversary which was a nice touch. We got to our room which was lovely but due to Covid , it was missing all the usual expected refinements that would be associated with rooms at the Ritz. We asked if we could sit out on the terrace to enjoy a drink/cup of tea - but no - it was closed. Why? No specific answer. An outdoor place at a prestige hotel in London that wasn't open. We could not elicit a reason, just that 'it was closed'. We went round the corner of the hotel into the park and had a coffee from the coffee vendor there and sat on the bench and looked up at our room from the park. Shame really all things considered as we had hoped to enjoy the full Ritz experience. We were dining out the first night but wanted to have a drink at the Rivoli bar before we left - no - we couldn't as it was fully booked at that time, albeit by what we could see, no-one was in the bar at the time and we would have only been there for 15 minutes before we needed to leave to get to our restaurant. We were told we could book to have a drink upon our return from dining out but as our estimated time of arrival back to the Ritz after our dinner out was 15 minutes before the bar closed it wasn't worth it to us. Breakfast the next morning was disappointing to say the least at £30 a head. We were not offered any rolls, breads, cheeses, sliced meats, fruits or cereals. The full English came with dried out bacon, over done sausage,half a dried out tomato, one small pathetic looking mushroom and scrambled egg that was shockingly rubbery although the poached egg was good. We took it that the Ritz breakfast was having an off morning so we didn't mention it. The next evening again we wanted to have a cocktail in the Rivolli bar and adjusted our dinner reservation elsewhere as we were advised that we could only be 'squeezed in' for 15 minutes at the time we wished to attend. The bar was completely empty apart from 2 other guests and from what we observed 15 minutes later, there were still only 2 guests in the bar. So for £25.00 each drink downed at a hurried 15 minutes flat as we were informed this was our allotted time but when no-one else turned up it was a poor experience. We understand that the staff can only go on bookings and that many people make bookings that they are unlikely to keep but when the place is empty and you have people standing there waiting to spend their hard earned money it does make you wonder. When we arrived back after dining out (around 11.30) no bar open and no service. We assumed this was due to due to Covid so we were disappointed that we couldn't enjoy anything in the hotel. Had we known everything would be closed to guests, we would have stayed longer in the restaurant we were at and then found alternative establishments. We could have ordered The Ritz room service but that's not quite the same as a social evening out. The following morning we were hoping the previous breakfast was just a bad day at the office. Not so. Whilst we were finally offered bread and cheese, the bacon and sausage was as appalling as the previous morning and the scrambled egg was as if it had stayed in its mould from the previous day and then been parked in a microwave to reheat. Again for £30 a head we felt truly robbed. We are aware that we ought to have said something at the time but frankly it's the Ritz and being British one doesn't like to complain. That being said, it''s unlikely we'll stay there again as it all fell way below our expectations, even taking Covid into account. For the money we paid , we wish we had saved it to go towards our next luxury holiday abroad, whenever that may be.
TOM186225
Wonderful
Reviewed 20 january, 2022
My husband booked afternoon tea here for my birthday last week as a surprise. From arriving at the door to leaving, it was perfect. The most wonderful, opulent surroundings in the Ritz club. A fabulous afternoon tea consisting of a choice of about 16 different teas, beautiful selection of sandwiches, the most delicious cake and warm scones with jam and cream. We were offered more of everything if we wanted and the service was second to none. Thank you so much to the Ritz for a very memorable birthday. THE best afternoon tea I've ever had.
D5759CLstephaniek
OK Afternoon Tea
Reviewed 19 january, 2022
I'd like to start this review by saying the staff were absolutely excellent, friendly and attentive throughout. Myself and a friend had waited 5 months for this afternoon tea experience and were very much let down. The atmosphere, room and crockery were lovely however the sandwiches were very basic, dry and tasteless. I have had better sandwiches from the local petrol garage. The cakes were only OK, again very basic. The scones were nice. I expected so much more from the ritz. Always happy to pay above my means for an experience but £95 for a Champaign afternoon tea is crazy when what was served was so disappointing. Wouldn't recommend the afternoon tea. But thank you to the lovely staff and the pianist for making it a nicer experience. 4/10.
gck1313
It has to be "Tea at The Ritz"
Reviewed 17 january, 2022
Booked an afternoon tea for my daughter's birthday. It was better than we had ever imagined! From the service, to the atmosphere, to the afternoon tea itself to the brilliant piano player, it was superb. Without doubt a magical experience.
DodgyJim
Amazing
Reviewed 17 january, 2022
Finally visited last week after Scottish FM locked down last January meaning I couldn't be there on my 50th birthday as planned. Communication from staff was always prompt and helpful. Having arrived on the sleeper hotel were happy to hold our cases and let us enjoy our day unencumbered. Even although we were very very early and check in is not until 3pm the staff were apologising that our room was not yet available. Doormen were greeting us by name and enquiring of our plans. Chambermaids were lovely and kept the room and the building so clean and tidy and noticing we had not been using the slippers or other items laid them out for us. I had looked at them and the bags said gents slippers and i'm not one for backless slipper had brought my own and used them. My daughter always travels with toy snowy is usually sat to the side by and hotel staff. These ladies took the time to arrange them sitting lovely on the bed. A charming touch. Not really being a lift person I took the stairs and there was a lovely lady on her hand and knees cleaning the staircase. Bless her she apologised for being in my way. I probably sounded patronising thanking her for doing a job thats never ending (like the forth road bridge) and chatting to the other lady on the next floor vacuuming. Nobody could have been anymore charming or helpful. Having watched the TV show my internal voice was going "theres the man off the tv" but since I do that in central station too thats normal for me :) It was charming that a birthday cake and card was left in my room. Oh it was delicious. Daughter had 1 complaint which we realised as days passed and we did raise it at reception but she didn't feel like she got a real response. We opened the soap bar in our bathroom and used it while in rooms Thurs/Fri. Room was serviced soap were were using vanished. Toiletries tray refreshed new face cloth soaps etc. Fri/Sat open and use 1 bar of soap room serviced bar of soap vanished again to be replaced with unwrapped soap in tray. Same happened with fruit. Ok I had ate most of the grapes none were turning bad, replaced by clementines, returned late so didnt feel like any. returned to room in afternoon thinking oooh I'll have a clementine no ,all gone replaced by grapes. To a generation that is shouting about sustainability this just seems such a waste. If the items are recycled or moved to staff areas just say that I've heard of hotel's that do this is not the response she was looking for. I really hope the slippers/ paper handkerchief boxes were not binned but I suspect covid will be blamed and they will be
JudithG983