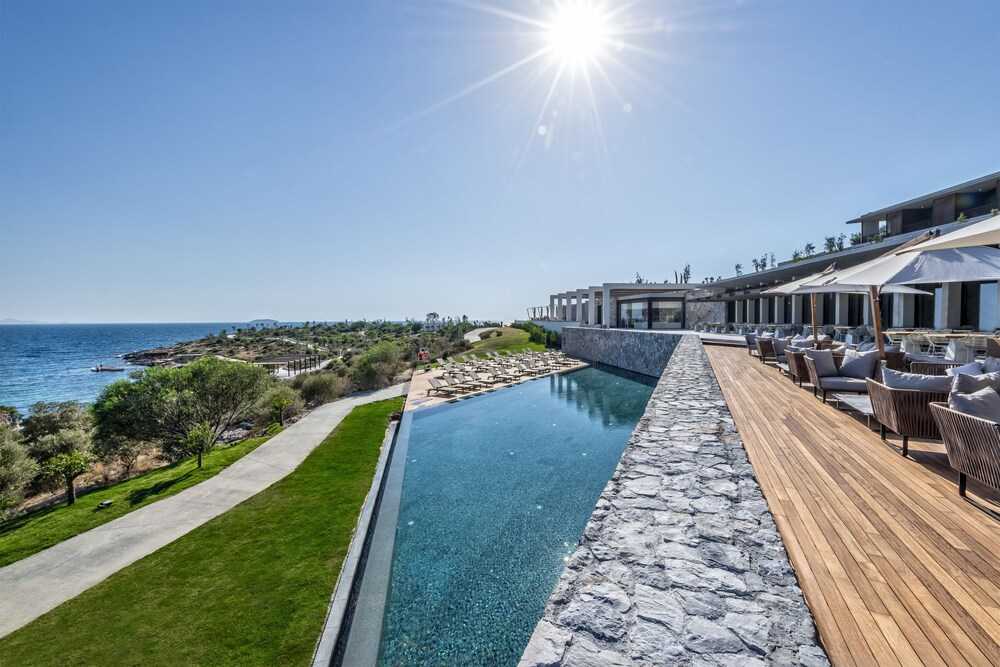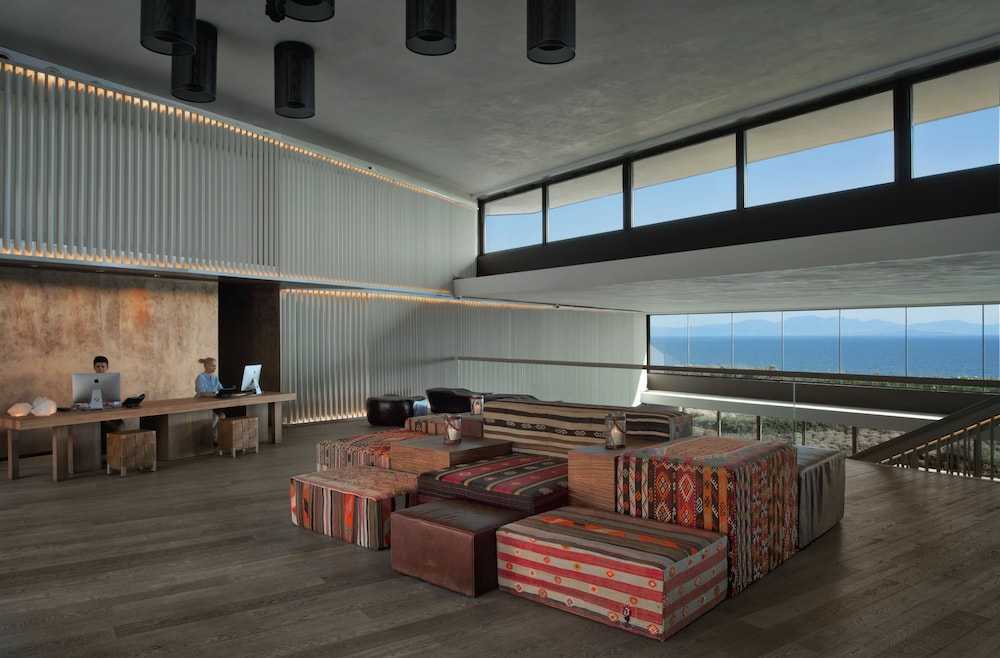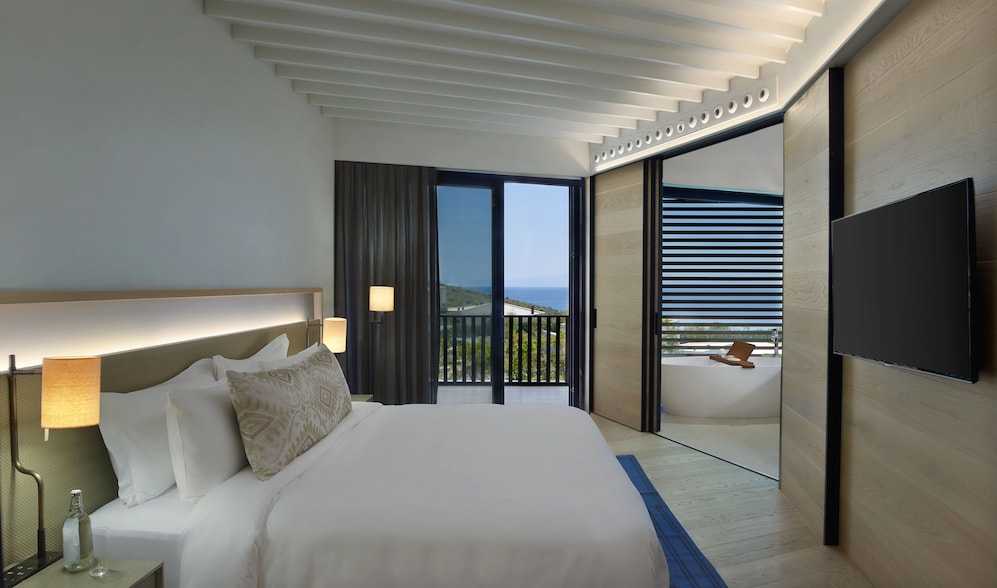 Revisión de TripAdvisor
Basado en 156 reseña
Ver todo
Instalaciones Los huéspedes pueden acceder en ascensor o por la escalera a las distintas plantas. Las instalaciones incluyen una caja fuerte. Los huéspedes pueden conectarse a Internet en las zonas públicas mediante Wi-Fi. Hay disponibles una tienda de recuerdos y otras tiendas. En el recinto del re...
Más detalles
Disponibilidad
Selecciona la fecha de tu viaje
Selecciona la fecha de tu viaje para verificar la disponibilidad de habitaciones.
Información de la propiedad
Instalaciones Los huéspedes pueden acceder en ascensor o por la escalera a las distintas plantas. Las instalaciones incluyen una caja fuerte. Los huéspedes pueden conectarse a Internet en las zonas públicas mediante Wi-Fi. Hay disponibles una tienda de recuerdos y otras tiendas. En el recinto del resort hay un precioso jardín y un parque infantil. Las instalaciones del complejo de vacaciones incluyen una sala de juegos. La oferta disponible incluye un servicio de canguro, una guardería, servicio de habitaciones, una lavandería y una peluquería. Habitaciones En las habitaciones hay aire acondic...
Más detalles
Check-in a partir de las: 15:00
Check-out hasta las: 11:00
Comodidades de la propiedad
Servicios de recepción
Conserje
Calificación por los huéspedes
TripAdvisor
Calificación de Viajeros
Excelente

115

Muy bien

13

Bueno

11

Razonable

11

Mal

6
Perfil del Viajero
De negocios

6

En pareja

42

En solitario

10

En familia

66

Con amigos

7
Resumen de puntajes
Calidad del sueño

Habitaciones

Limpieza

Relación calidad-precio

Servicio

Ubicación
El mejor hotel en el que he comido JAMÁS!
Opinión escrita el 17 de septiembre de 2021
Sin duda hago hincapié en que es el mejor hotel donde he comido. He tenido la suerte de visitar muchos hoteles y muchos sitios y es y ha sido seguramente de los mejores por no decir el mejor. Sabrosa, bien elaborara, variada.. Vamos una delicia! El hotel está ubicado entre olivos y tiene una atención de 10 Sin duda para aquellos que buscan un sitio especial, este hotel es el adecuado!! Se tarda aproximadamente unos 90 minutos en llegar, pero es un camino muy cómodo donde disfrutar de las vistas! El spa es uno de los más grandes de Europa. Digno de darse un tratamiento si se puede
Elena A
Fabuloso. De ensueño
Opinión escrita el 13 de junio de 2018
El Six Senses Kaplankaya es sin duda uno de los mejores resorts donde he estado (y créeme que he estado en muchísimos), su arquitectura, su diseño de interiores, sus 3 playas privadas, sus 3 piscinas exteriores, su iincreíble spa de 6 mil m2, y sus instalaciones de deporte de 4 mil m2, lo hacen sin duda un lugar único Todos los empleados son simpáticos y eficientes. El hotel está lleno de rincones especiales para disfrutar de la puesta del sol o de tomar el sol en la intimidad, hay que buscarlos, no se ven, pues son medio escondidos. Mi habitación era gran, con una bañera con vistas, de esas que están solas, fue increíble. No os perdáis las actividades gratuitas incluidas en la estancia como yoga, meditación (tiene lugar en el meditation dôme, otro lugar especial del resort) o la caminata, de hecho el hotel tiene varios senderos a lo largo de las playas) Cenar al aire libre en Mezze by the sea, viendo la puesta de sol mientras se degusta unos platillos típicos turcos, mezze, y de segundo te presentan varios peces pescados en el dia a elegir. Espectacular. Otra buena opción es cenar en Sage & Sea, en el interior o exterior con su zona de terraza preciosa. Allí se ofrece buffet, propuesta internacional y turca No os perdáis los masajes del spa, probad varios, yo probé el holístico, el watsu, el profundo. Y su zona de aguas con saunas, jacuzzi, varias duchas diferentes. Hombres y mujeres separados. Si lo que queréis es visitar la civilización, tomad el barco del hotel hasta Bodrum, y allí recorred las callejuelas del bazar. Os encantará En definitiva: Six Senses Kaplankaya es el lugar perfecto para relajarse y desconectar
LuxeGraupix
Great Resort in Remote Location far from Bodrum Town
Opinión escrita el 7 de novembre de 2021
I had a couple of stays last month at Six Senses Kaplankaya. I did not necessarily plan on staying twice; my first stay was mostly to see the property and steer future stay decisions. I really loved the hotel so I decided to make another stop there towards the end of my stay in the Bodrum area to enjoy the property for a few more days. I will return again in the future for sure. Access to Six Senses is via Bodrum airport but the resort is not in Bodrum at all, which can be a good thing for guests who want a quiet resort far away from the action rather than a location which appeals to the masses. Six Senses is about a one-hour drive from BJV airport on rural winding roads, in the opposite direction than Bodrum itself so Bodrum proper would be roughly a 1.5 hour drive each way. It might be fine to visit Bodrum once during a stay at Six Senses, but most likely not more than twice. There is very little in the vicinity of Six Senses so most guests probably spend all their time on the resort. Thankfully, guests not leaving the resort are kept occupied. First off they claim having the largest spa in Europe – I visited their facilities and I was quite impressed. They also had a large gym, several fitness rooms, a basketball court, ping-pong, an indoor swimming pool, which combined with all the other facilities I thought it was one of the rare luxury resorts near Bodrum which could stay open year-round. They informed me that they might indeed stay open this winter – they will try it out and see how the demand is. Given that pretty much all other 5-star hotels close in the winter in Bodrum (Aman, Mandarin Oriental, EDITION, Caresse Luxury Collection, Kempinski, Bodrum Loft LHW, etc.) then Six Senses will be the only game in town for the winter and I hope they will succeed. The outdoor swimming pool was being worked on during my stays so I could not fully judge but its location on the resort seemed a bit odd; I did not think it was the highlight of the property. The beach was much better, in fact many hotels in Bodrum have a so-so beach; Six Senses has one of the nicer ones and I enjoyed spending time at the beach bar and restaurant as well, which included a live cooking station in front of guests. I would also note that this resort is very children-friendly including organized activities and a kids club. For one stay I had the deluxe room type which is the same as superior except that they have more direct sea views than superior which partially see the roof of the rooms below. On the other stay I was upgraded to a ridge terrace with pool which are far more expensive, so it was a generous upgrade. The villa was great including cathedral ceilings with sky lights in both the bathroom and closet. There were also stairs to go on the roof of the villa to get a better view of the sea from up top. Instead of only having the traditional Turkish breakfast, there was an interesting a la carte menu with excellent choices and for that reason I would rank it the best breakfast I had in Bodrum before. The only one which could rival would be Kempinski because they have free-flow Prosecco but for the food itself Six Senses was my favorite, ahead of EDITION. Service was excellent however it was not flawless. Since I was transferring from another hotel, I asked them to call me when my room was ready for the first stay and they did so as planned which I appreciated. I was also offered a quick visit of other room types to help me get a better understanding of the resort. The main area for improvement regarding service would be at the restaurant during breakfast. Many times service was slow, too reactive and not proactive enough, orders missed occasionally, or not replacing cutlery, not offering refills, etc. It was somewhat in contrast with the rest of the resort which had great service in many ways. Overall I was very happy with my stays and I can highly recommend Six Senses Kaplankaya. Travellers should be aware that they are not really going to Bodrum due to the remote location – it can be a plus or a minus. For people who want to relax, stay put and enjoy the facilities and the great weather, for the price paid relative to other 5-star alternatives in Bodrum, Six Senses is hard to beat.
WorldWideTravel88
Amazing accommodation
Opinión escrita el 4 de novembre de 2021
The hotel is placed at nice bay facing Bodrum which is 1 hours far away from the Milas airport. Being a new hotel makes the accomodation quality high. The check in and out speed is efficient. The spa facilities are meeting all the needs of the guests. The beach and the facilities are excellent. The restaurant meets all the needs. The room is big and clean. The sleep comfort is excellent. I suggest for all occasions
Laquila
It was a wonderful holiday
Opinión escrita el 15 de octubre de 2021
It was a wonderful holiday with a beautiful view and delicious food. An amazing spa and a very warm and welcoming atmosphere, sports, meditations. During my rest I felt like I was home. A big thank you to the manager Can for taking the initiative in any matter and to Melis (guest experience maker) for the promptness in any every little thing.
Escape52703355325