Staybridge Suites - Mt. Juliet - Nashville Area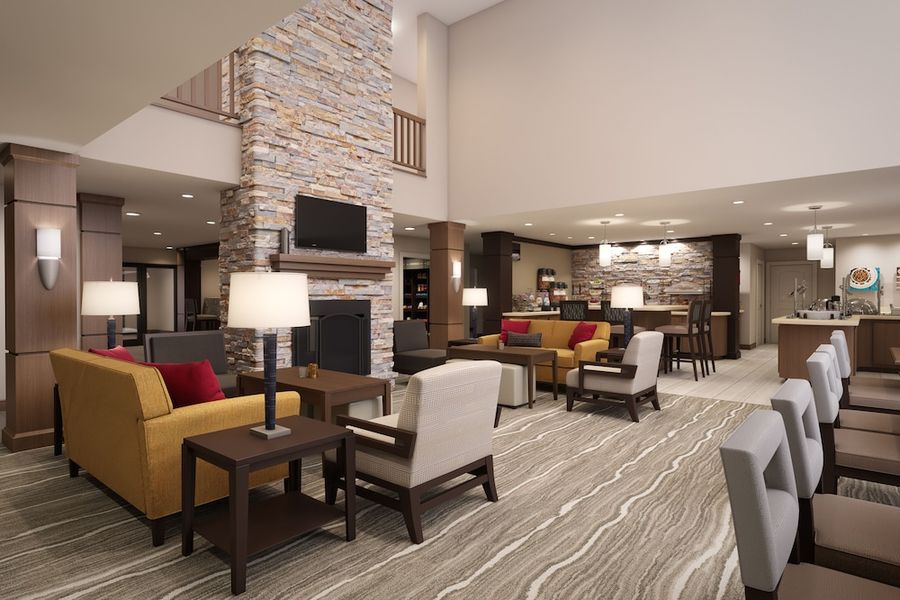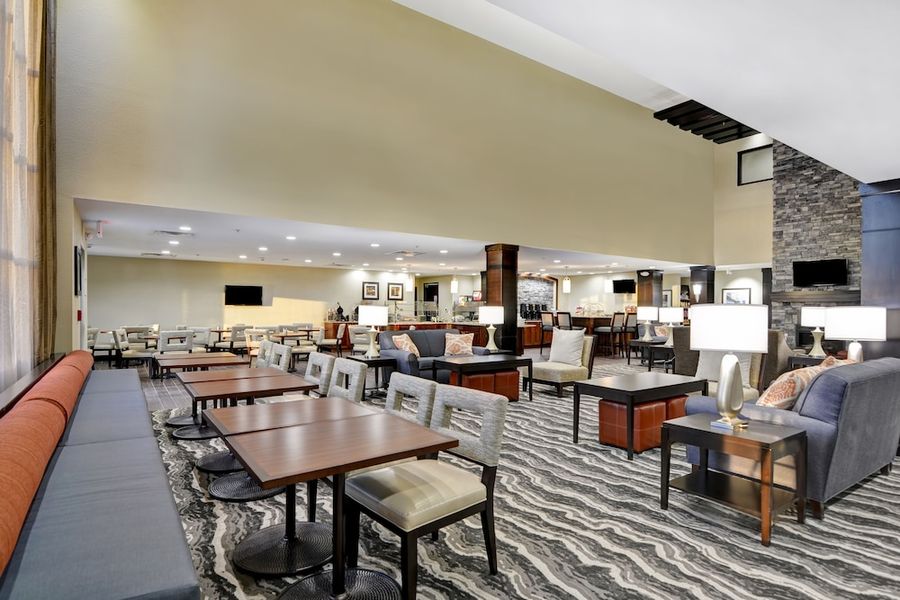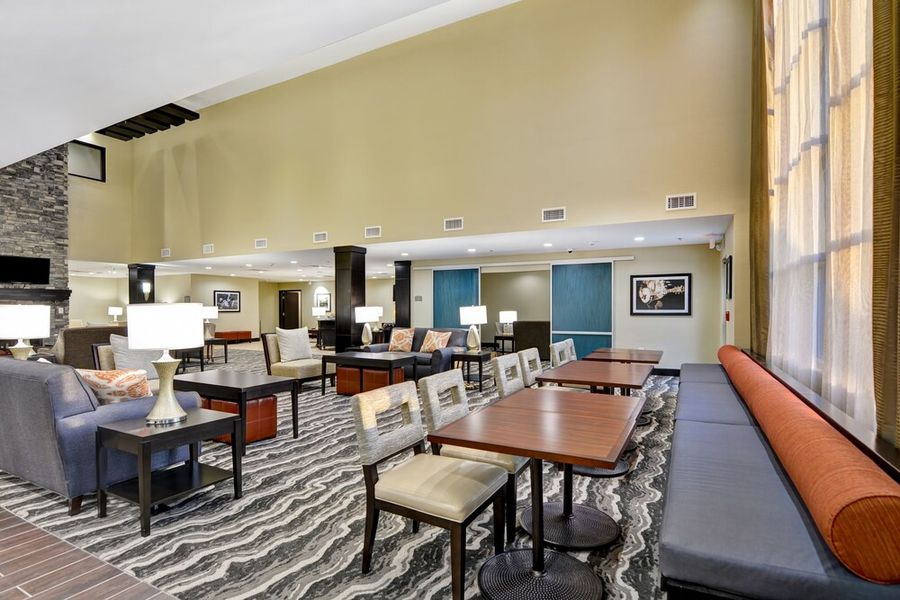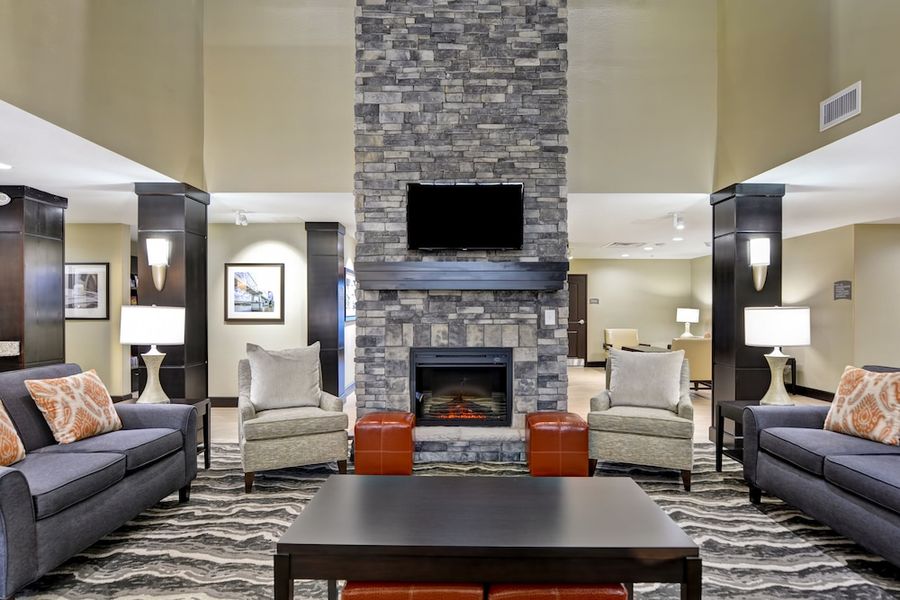 Property Location Located in Mount Juliet, Staybridge Suites Mt. Juliet - Nashville Area, an IHG Hotel is in a shopping district, within a 5-minute drive of Providence Marketplace and Saint Thomas Medical Partners. This hotel is 18.3 mi (29.4 km) from Grand Ole Opry and 16.6 mi (26.6 km) from Opry M...
More details
OpenWeather
Select the date of your trip to check room availability.
Property Info
Check-in starts at: 15:00
Check-out ends at: 11:00
Property Location Located in Mount Juliet, Staybridge Suites Mt. Juliet - Nashville Area, an IHG Hotel is in a shopping district, within a 5-minute drive of Providence Marketplace and Saint Thomas Medical Partners. This hotel is 18.3 mi (29.4 km) from Grand Ole Opry and 16.6 mi (26.6 km) from Opry Mills. Distances are displayed to the nearest 0.1 mile and kilometer. - Providence Marketplace - 0.8 km / 0.5 mi - Saint Thomas Medical Partners - 1.3 km / 0.8 mi - Pine Creek Golf Course - 8.6 km / 5.3 mi - TriStar Summit Medical Center - 10.6 km / 6.6 mi - Nashville Shores Waterpark - 11.7 km / 7...
69 Belinda Parkway Mount Juliet, Tennessee 37122 United States - Mt. Juliet, Tennessee - U.S - 37122
Property Amenities
Check-in starts at: 15:00
Check-out ends at: 11:00
Guest rating
TripAdvisor
Travelers rating
Excellent

10

Very Good

5

Good

5

Reasonable

6

Bad

6
Travelers profile
Business

6

Couples

7

Solo travel

0

Family

11

Friends getaway

2
Scores Summary
Cleanliness

Location

Rooms

Service

Sleep Quality

Value
Decent Hotel For a Two Day Stay
Reviewed 11 august, 2022
After reading the reviews, we might have gotten lucky during our stay. There were two of us staying for two nights. The hotel was very busy and there were alot of people. It was raining really hard when we arrived. The downside, which the people working there had no control of, is that there is no undercover area to park and check in. So no place to unload or load your luggage while it is pouring rain. I don't know if I have every seen a hotel built like this. There was no one at the front desk. I called the number on the website and the young gentleman quickly came up to check us in. Check in went fine. The room was fine. Nothing to complain about. It was a standard Staybridge suite. I do have somewhat high expectation for a clean hotel room, I think most people do, and it was clean. I do like the separate sink and shower/toilet area. One person can get ready while one person is showering. Breakfast food had enough options for anyone to choose something they would like. It was crowded, so we just took something back to the room. Parking was where ever you could find. The parking lot is plenty big, even if you have to park in the back. Overall, it was a decent stay. I think one of the elevators was out or they just have one elevator. I can't remember. We were on the 4th floor and used the stairs most of the time. Like I said, I must have missed all the things that went to wrong other reviews written on TA. Traveling is a hit and miss with hotels, this was mostly a hit. It is in a good location being near to shopping and restaurants. Easy on and off the highway. We probably would stay here again, since this wasn't to bad of a stay.
tundra1999
False Advertising
Reviewed 5 july, 2022
I booked a Queen Bed suite hoping it would come with a queen size bed. When my wife and I got their we discovered that the bed was a full size bed which was what we slept in 1996. We stayed for two nights in this small bed which was accompanied by a very firm mattress. On the bright side the receptionist was very courteous and the morning breakfast offer a variety of food. Finally there were numerous dogs of all sizes.
antoniop797
I'll Let You Be the Judge
Reviewed 9 may, 2021
We booked our reservation over a month ago for a 2 bedroom suite at the Staybridge Suites in Mt Juliet. Since I am traveling with my foster children and biological son, I figured it is best to setup an early check in to give them all a place to nap. We have to have paperwork and approvals for our trip since it involves our foster children as well. I called about an hour out from Nashville to check on the status of an early check in only to be informed that they would not have a double room for us. Instead we were being placed in two different rooms on two different floors. So not only am I being forced to go against my agency and county's wishes but I am also not being allowed to spend the evening with my wife and son due to the bedding setup. We had no options though. We ended the call to receive a phone call 5 min later informing us we had 15 min to make a decision or lose the rooms. We were told our double room would be ready between 3pm-4pm the next day. We had zoo reservations for 11am the next day with family. As soon as we are sitting down to eat at 11:30am I received a phone call from the hotel informing me I had to be back at 1pm to check out of our room but our double room wouldn't be ready till 2 or 3pm still. After a few minutes of conversation I was informed that my room would be ready at 1pm but we had to be checked out of both rooms by 1pm. So we had to cut our zoo visit short to get checked out. We arrived at 1:30pm to be informed they had already removed all of our belongings from the room. They dumped it all into a large hamper and the rest was dumped into our pack n play. The lady at the front desk was not aware of our situation at all. Starting to sound like no one communicates at this hotel. We have requested twice over 2 days to speak with a manager and each time we are informed that no one knows when the manager will show up and that this is all IHG's fault bc they double book us all the time. Customer service at this location is lacking from some but I also can't blame them because I am not sure if they have ever been informed of expectations or trained on anything. Doesn't seem to be a manager anywhere present. If he or she is, the manager either doesn't know what he or she is doing, doesn't care, or is this disorganized. This to me boils down to a lack of leadership. I have been an IHG customer since 2017 and have never had an experience anywhere close to this. I have been made to feel like it was my fault for booking our reservation and that I am the problem. I have inconvenienced the hotel staff and become a pain in everyone's side. No one wanted to talk with us or acknowledge us like any other IHG hotel has in the past. Four days later, we have checked out and have yet to hear from a manager.
W8906UBstephenb
Avoid this place.
Reviewed 7 may, 2021
We made a reservation for a 2bed suite over a month out. We called 2hrs before early check-in to confirm we were still good for an early check-in. We were informed during this call(the call we placed) that they overbooked and we had to split into two rooms on two different floors or we could cancel our reservation. This is problematic for a few reasons. Main one being- we booked the 2bed suite for a reason. We have foster children and that layout allowed us to follow the rules laid out by our county. Instead we had to separate our family and an adult has to sleep on the couch to follow county rules. The front desk did nothing to fix the situation. When we checked in they did not apologize once. Corporate was called and the front desk did not answer the calls(however the hotel was able to call my husband twice while on hold with corporate) and failed to call them back. We stayed in two separate rooms on two different floors. The next day(today) our suite was to be ready. We left for the zoo and got a call at 11:35Am that we needed to be out of the two rooms by 11am and our suite would be ready between 1-3pm. We were already at the zoo and said that was not possible. We agreed we would change our plans and try to be back by 1pm. We got back at 1:30 and the employees moved our stuff without warning. They are so disorganized here it is absolutely ridiculous.
G8640KGjessicab
So disappointed by the front desk
Reviewed 5 may, 2021
My family and I were in the middle of a cross country military move. We were on night 5 of our 7 night trip. We arrived at the hotel and we're happy with the exterior, it looked very nice. We had booked our room via booking.com weeks prior. My husband ran into the hotel in pouring down rain to check in. We are all exhausted after a day of driving in the rain. The clerk told my husband that they didn't have our reservation in their system. We were in shock. My husband showed them our booking,com confirmation. The response was "yea sorry, I don't have it in my system." And that was it. There was zero comparison or care. They didn't offer an apology or explanation. There was a feeling of, "not my problem." They didn't offer to help find something in the area for the night. Nothing. I understand computer problems happen, glitches happen. That's not my gripe. My issue is the "not my problem" attitude. There was nothing. We were left to sit in our cars in pouring down rain to try to get ahold of booking.com customer service and scrabble to find something for us for the night.
naomiaad