Residence Inn Temecula Murrieta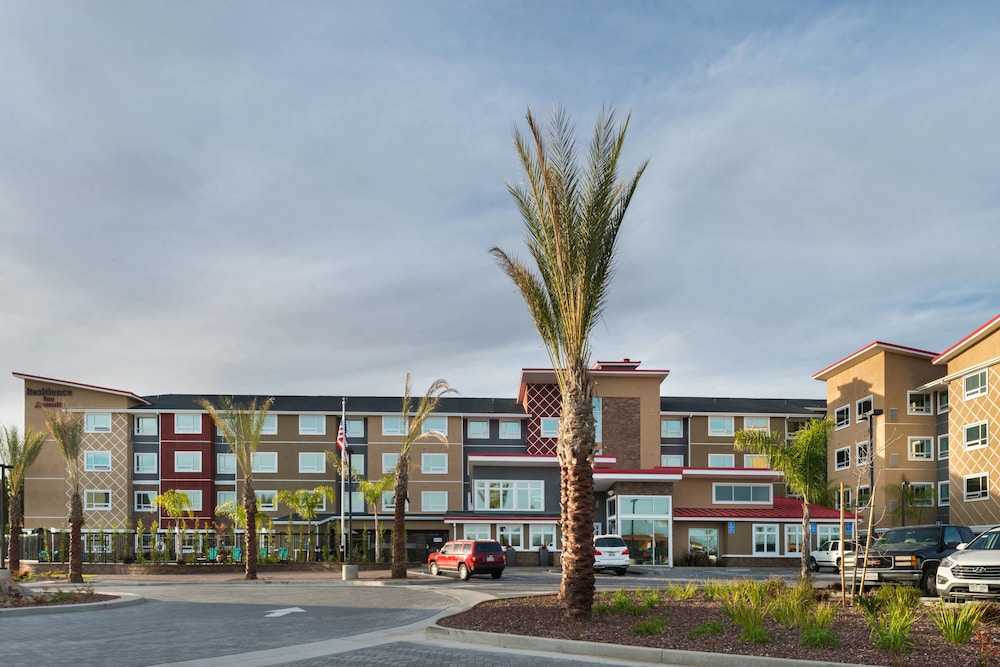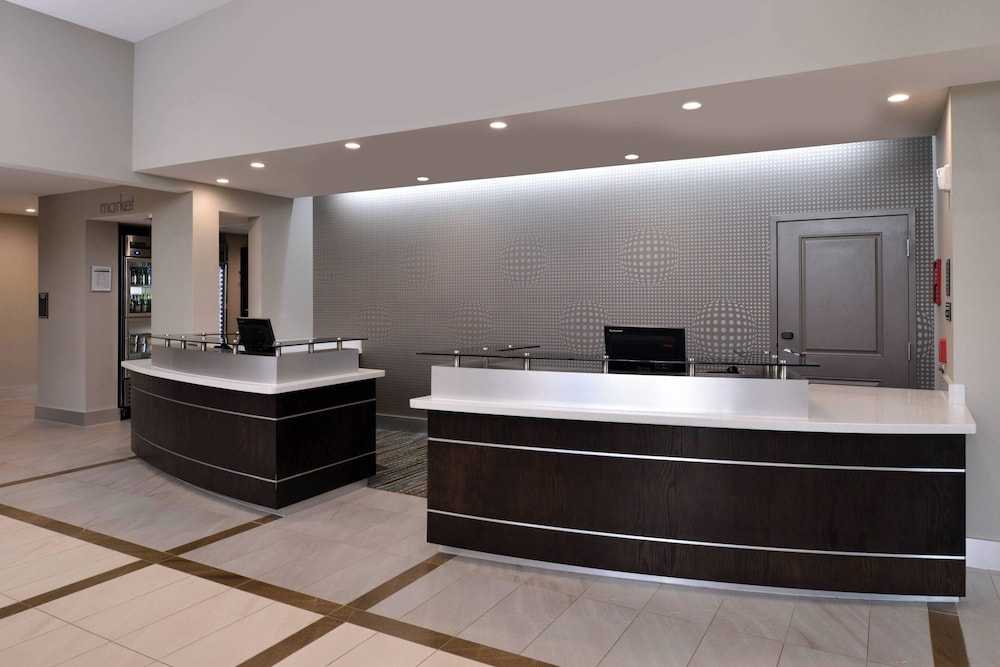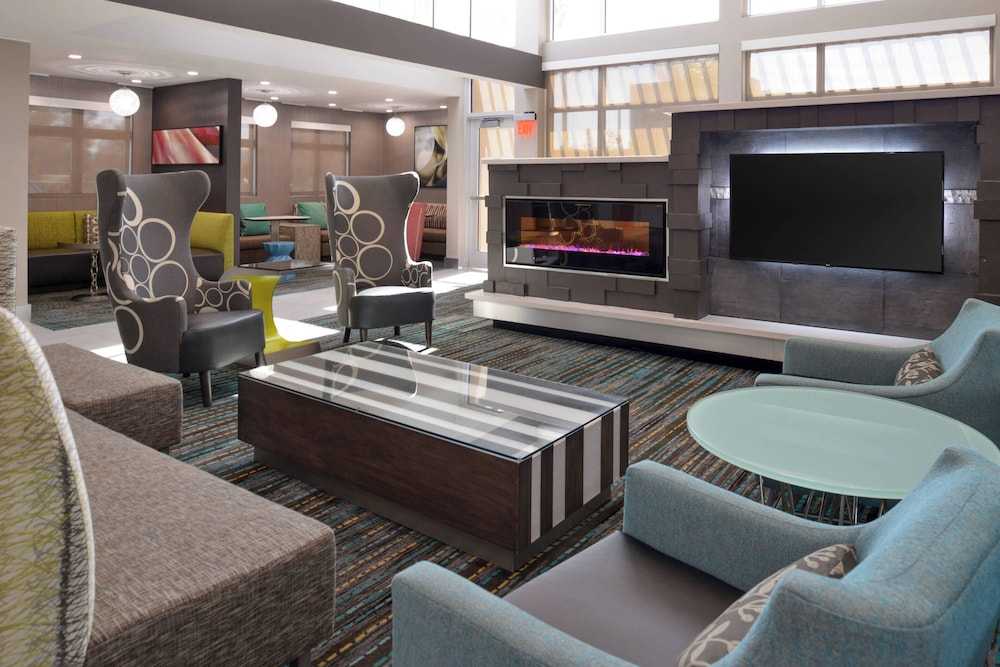 Avaliação TripAdvisor
Baseado em 60 avaliação
Ver todas
Este confortável hotel está localizado em Murrieta. Além disso, o acesso Wi-Fi é oferecido nos espaços comuns do estabelecimento. Todos os hóspedes que ficam neste imóvel podem contactar a receção a qualquer hora do dia. Os viajantes empresariais podem recorrer às instalações e serviços empresariais...
Mais detalhes
Disponibilidade
Selecione a data da sua viagem
Selecione a data da sua viagem para verificar a disponibilidade dos quartos.
Informações do estabelecimento
Este confortável hotel está localizado em Murrieta. Além disso, o acesso Wi-Fi é oferecido nos espaços comuns do estabelecimento. Todos os hóspedes que ficam neste imóvel podem contactar a receção a qualquer hora do dia. Os viajantes empresariais podem recorrer às instalações e serviços empresariais.
Entrada a partir de: 15:00
Saída até: 11:00
Comodidades do estabelecimento
Piscina e comodidades de bem-estar
Piscina
Piscina exterior
.
Comodidades / Instalações para negócios
Business Center
Sem camas desdobráveis/extra disponíveis
O estabelecimento é limpo com produtos desinfetantes
O estabelecimento confirma que está a implementar medidas adicionais no domínio da segurança dos clientes
O estabelecimento confirma que está a implementar medidas adicionais no domínio da limpeza
Estabelecimento para não fumadores
É fornecido gel desinfetante para as mãos aos hóspedes
Lavandaria
Receção 24 horas
Internet sem fios grátis
Acesso para cadeiras de rodas (poderá haver algumas limitações)
Check-in rápido
Café/chá nos espaços comuns
É obrigatório o uso de máscara no estabelecimento
Receção com acesso para cadeira de rodas
Acessibilidade nos quartos
Piscina com acesso para cadeira de rodas
Check-out rápido
Casa de banho acessível para cadeiras de rodas
Cofre na receção
Uma sala de reuniões
Jornais grátis no lobby
Sala de fitness
Estacionamento sem motorista grátis
Estacionamento com acesso para cadeira de rodas
Caixa ATM/banco
Caminho acessível em cadeira de rodas
Salas de reuniões/business center com acesso para cadeira de rodas
Área para piqueniques
Grelhadores de churrasco
Centro de fitness com acesso para cadeira de rodas
Alarmes visuais nos corredores
Estacionamento para carrinhas com acesso para cadeira de rodas
O estabelecimento segue as orientações de higiene e limpeza de uma entidade reguladora ou de uma marca Commitment to Clean (Marriott)
Descubra o leque de entretenimento e lazer ao seu dispor, incluindo uma piscina exterior, uma banheira de hidromassagem e uma sala de fitness. Entre as facilidades adicionais contam-se Wi-Fi grátis, u
Avaliação dos hóspedes
TripAdvisor
Pontuação dos viajantes
Excelente

29

Muito Bom

16

Bom

8

Razoável

5

Ruim

2
Perfil dos viajantes
Negócios

8

Romântica

13

Viagem a sós

0

Família

25

Viagem com amigos

3
Resumo das pontuações
Atendimento

Custo-benefício

Limpeza

Localização

Qualidade do sono

Quartos
Ótimo hotel
Avaliou em 18 de junho de 2018
Ótimo hotel, quartos espaçosos com banheiro, cozinha toda equipada (geladeira de tamanho normal, microondas, lava-louças, pia etc) e uma pequena sala, com mesa, televisão e sofá. Possui piscina e ofurô aquecido, além de uma churrasqueira americana que pode ser usada. Oferece noites temáticas durante a semana (com comida e bebidas inclusas em alguns dias).
jeandelefrati
Fantastic Stay - Fantastic Shower!
Avaliou em 17 de outubro de 2021
Clean! What a nice, comfortable stay with extra room to stretch. A well equipped and clean kitchen. Comfy bed. Great television and desk area. All around wonderful stay. But the best part was the shower. Wonderful light and water pressure with delicious aroma of bath and hair products, on the walls of the shower! Highly HIGHLY recommend the Residence Inn in Temecula / Murrieta!
Patti M
disappointing breakfast
Avaliou em 18 de setembro de 2021
Understandably they do not offer the normal hot breakfast with people gathering because of covid but totally ridiculous that all they offer is a muffin, packet of oatmeal and perhaps some fruit. We have been traveling all over the country in time of covid and other Marriotts are offering choices of cereal, granola, oatmeal, juices, yoghurts, milk, bagels, etc.This is embarrassing for a Marriott property.
lorenavon
Nice Hotel Near Temecula Wineries
Avaliou em 6 de julho de 2021
We were already upgraded from a studio to a 1 bedroom due to our Gold elite status, which was nice, especially since we didn't have to ask. The room was large and the kitchen appliances, dishes, and pans were all very clean. The sofa had clearly been cleaned as it had vacuum marks on it, however, it showed wear where everyone sat. It's time to replace it. The breakfast buffet is replaced with "grab and go" which is coffee, oranges, pre-packaged muffins, and instant oatmeal. I understand the COVID-19 precautions, but I wish they had prepackaged yogurt as it was pretty much carbs only. The shower shampoo, conditioner, and soap are from large pump bottles. If you don't have a loofah, you need to attempt to use a washcloth. We asked for an additional bar of soap. There is no maid service for a two night stay, but the front desk was able to give me a new set of towels. The hotel is near the wineries and a good value - we'll be back.
222LoveToTravel222
Could have been great, but disappointing
Avaliou em 14 de março de 2021
Check In - They have 15 min designated check in parking spaces. Unfortunately, people use them as regular parking spaces and will park there all day/night. They share a parking lot with the Courtyard Marriott and there is plenty of parking, the furthest being only 4 min walk, so it is annoying. Not holding it against the hotel, but just fyi. Cute little lobby. Seemed like a newer built hotel, but not sure. When I walked in, 2 ladies in the front desk, the one that helped me was not the most friendly. More like a robot and asking questions and not looking up from her screen in checking me in. Ok, no biggy, whatever. I asked about the breakfast... she and the other lady both said there is no breakfast or food served whatsoever. I wasn't expecting a full layout or buffet... an easy grab and go would be great like Hilton's do. I checked their website and it said breakfast, but I know it is out of date. It suggested you call the hotel directly, so I did... the recording said they serve a hot breakfast.... so I was stoked and hung up after I heard that. Most hotels update their outgoing message when you call them. Apparently this hotel does not. I mentioned that I did call and what it said. The ladies at the front desk that it's an old recording and they haven't had breakfast for a year. I guess they haven't had time in the past year to update their hotel pre-recorded message when you call?????!!!! Anyway, very disappointing as we had a VERY early time to have to leave the next day and this was one of the top reasons I chose this hotel! So, this was not a good start of this stay at all. ROOM - Room did not have any safety seal, which is fine, but would be nice to have it like their major competitors do. Room was exactly as pictured and expected. Room had heater on low, so it was super stuffy. We adjusted it and was OK after. I appreciated the AC/heater unit was relatively consistent like white noise. It wasn't super quiet, you can hear it, but it wasn't loud and annoying like at some hotels I've stayed at with a similar hotel chain class. Always nice to have a kitchenette and almost a full size fridge! Everything in the kitchen was as expected. ROOM - As expected, clean! Bed and pillows were comfy! BATHROOM - Clean! They don't have the typical toiiletries, but pumps that are refillable in the shower, which is great. I always bring my own, but it is nice for those that need it and sometimes those tiny containers are only enough for one person. We had 3 people, but we only had towels for 2 people... uggghhhhhh.. So, I go on the app hotel chat service request to request more towels. I love how they have this option. I selected the towel option and entered in the qty I needed. 30 min later, no towels, NO RESPONSE. So, I sent a hotel chat to the front desk.... get the typical automated reply saying they will reply shortly. 45 min later, they reply and ask me what I needed... so one hour and 15 min from my original request, I actually get a response back. By that time, I re-used my daughter's towel so I can shower and wake up super early for a sports tournament near by. I didn't need the towels. They were kind enough to give me a later check out though. I totally get having a slim staff due to covid, but that is why I did it by chat and not calling the front desk or going down there.... just an acknowledgement in a reasonable time would have been good. For context, my first text was around ~8:15 PM for towels, so it was not any obscene hour. LOCATION - Great, quiet location in the area. Tons of places to pick up food (hotel chain places like Panera and other fast food places) within 2 miles. Denny's super close and a Walmart across the street. Can pick up food or anything you forgot at Walmart.
MarriedIrish