Kimpton The Rowan Palm Springs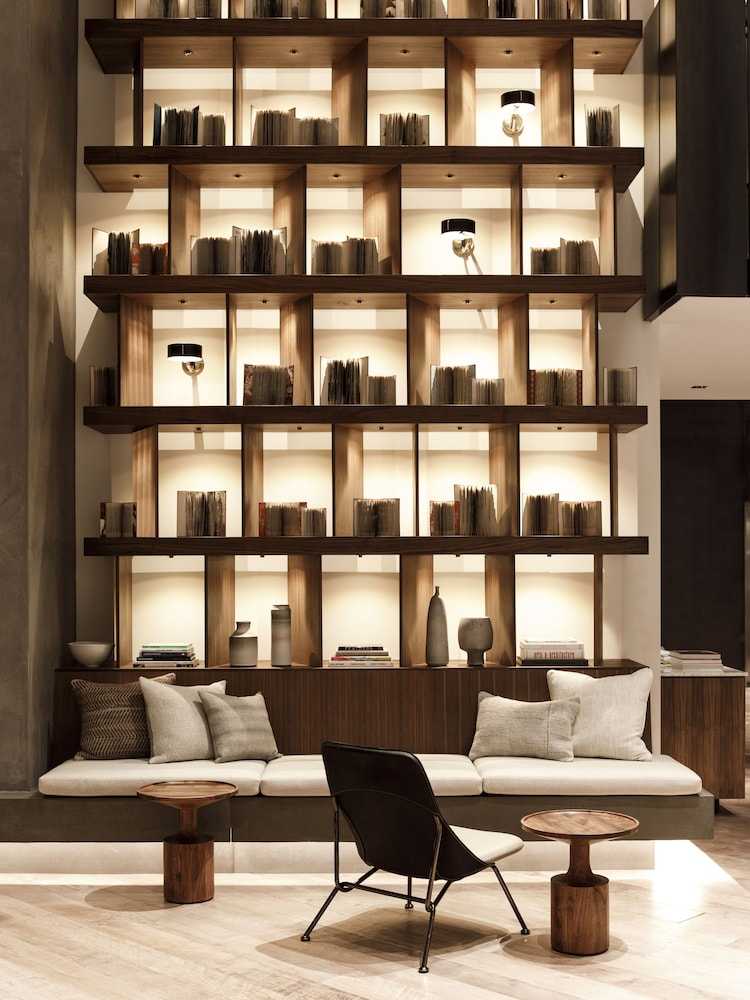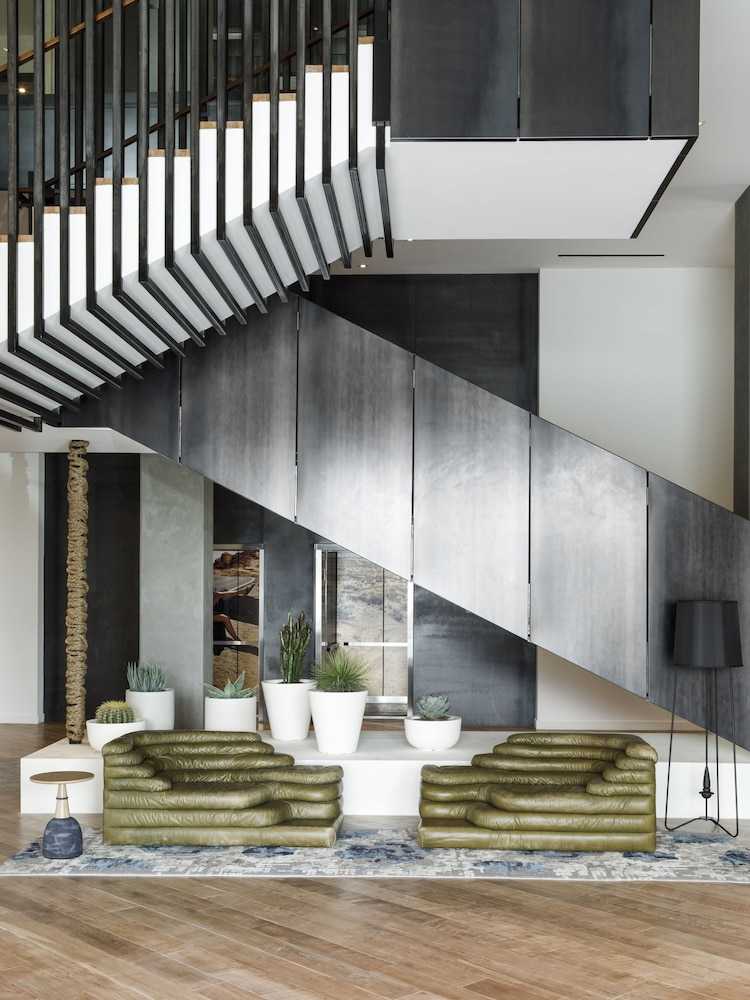 Revisión de TripAdvisor
Basado en 572 reseña
Ver todo
Este agradable hotel, diseñado especialmente para la comunidad gay, está en Palm Springs. Hay un total de 153 dormitorios en el establecimiento. Esta residencia se fundó en 2017. Los viajeros podrán utilizar la conexión a internet inalámbrica de los espacios públicos del alojamiento. Este establecim...
Más detalles
Disponibilidad
Selecciona la fecha de tu viaje
Selecciona la fecha de tu viaje para verificar la disponibilidad de habitaciones.
Información de la propiedad
Este agradable hotel, diseñado especialmente para la comunidad gay, está en Palm Springs. Hay un total de 153 dormitorios en el establecimiento. Esta residencia se fundó en 2017. Los viajeros podrán utilizar la conexión a internet inalámbrica de los espacios públicos del alojamiento. Este establecimiento ofrece recepción 24 horas para la comodidad de los huéspedes. En esta residencia, las áreas comunes son accesibles para las personas de movilidad reducida. Esta propiedad acepta mascotas de todos los tamaños. Asimismo, las instalaciones cuentan con aparcamiento para que los huéspedes disfruten...
Más detalles
Check-in a partir de las: 15:00
Check-out hasta las: 11:00
Comodidades de la propiedad
Servicios de recepción
Conserje
Calificación por los huéspedes
TripAdvisor
Calificación de Viajeros
Excelente

424

Muy bien

74

Bueno

38

Razonable

17

Mal

19
Perfil del Viajero
De negocios

62

En pareja

213

En solitario

25

En familia

91

Con amigos

79
Resumen de puntajes
Calidad del sueño

Habitaciones

Limpieza

Relación calidad-precio

Servicio

Ubicación
Comidad, diseño y
Opinión escrita el 1 de abril de 2018
Consideramos al Kimpton Rowan Hotel un lugar estratégico para disfrutar de Palm Springs y sus atractivos. Al llegar destaca su buena atención al cliente, su decoración y buen gusto. Desde el ascensor, pasillos y habitación pensaron en cada detalle. Volveremos sin duda.
MauFio
Excellent on paper - but a couple key issues…
Opinión escrita el 30 de novembre de 2021
Lots to like about this hotel. In particular - location is phenomenal, rooms are quite spacious, staff is friendly and helpful, the hotel itself is relatively new (only a few years old), and the amenities are generally strong, including the rooftop. There's also complimentary coffee and wine/beer at certain hours for hotel guests. Valet and/or self parking is included in the resort fee. As for what we didn't like: The bathroom design is suboptimal. Bizarre to have doors to the shower and toilet that are only halfway constructed, so there is no clear separation among the toilet, sink, and shower. The light fixtures also don't make sense as one of the lights controls both the shower and toilet lights simultaneously (even though they're on different sides of the bathroom). This actually matters because the shower light unceremoniously spills into the bedroom, making it difficult for one partner to sleep if another one needs to use the restroom. The bathroom also lacks an exhaust fan, which is kind of annoying. More importantly: Any rooms in the vicinity of the gym on the second floor are easily susceptible to disturbances from people using the gym. I can't tell you the number of times we were woken up by people using the weights at the gym. Sometimes, when they drop the weights, we hear a sudden, massive thud in our room, and our floor also shakes. Very frustrating to say the least…especially when trying to sleep. They could at least put some padding on the gym floor to compensate for the shoddy structure.
Dwight-Schrute-Farms
5 stars
Opinión escrita el 28 de novembre de 2021
Lovely stay at the kimpton Everywhere is immaculately clean. Rooms - bed one of the best iv ever slept on ( our 4 month old ended up in the bed with us and still had so much room) massive rooms Forgot toothpaste they had it - in the room in seconds! Great friendly customer service. Breakfast slightly pricey - but personally we didnt care it tasted great. Dont make our mistake and buy regular coffee as there is free coffee in lobby that you can bring through. Gym is really well equipped. Location great for all bars and restaurants. We will be returning next year for sure
amelia I
Great location but overpriced
Opinión escrita el 27 de novembre de 2021
My husband and I like to travel in mid-November each year to celebrate our mutual birthday month. We settled on the Rowan, which is about a 90-minute drive for us. We asked for a King Room and got one with a lovely view of the PS Art Museum and the mountains. Pros: The bed was comfortable, and I loved the ambient noise option for the room, which was great for sleeping. Shortly after check-in I received a text asking if we needed anything, and got a prompt response to my question about parking. The rooftop pool and bar are really lovely. The location is perfect, right in the middle of town. Cons: The bathroom is *very* small for a room accommodating two people: one sink, a toilet, and a shower in a space my husband referred to as "phonebooth" size. That's a bit of an exaggeration, but not by much. The acoustics in the bathroom are not conducive to privacy (I'm putting that as delicately as possible). There is no closet, only a set of hooks on the wall that can be separated by a curtain, and there are two drawers for storage. The "plush" robe described on the website is thin linen - appropriate for the desert, but that's not quite the right adjective. I knew there was no minibar, but the offerings at the front desk are minimal. If this had been a regular room in even an upscale chain hotel, it would have been fine, but for two nights (with taxes, fees, etc.) coming to over $1,400, I expect more room and better amenities. And probably a second sink.
Martha V
Luxury + Location
Opinión escrita el 26 de novembre de 2021
Beautiful hotel design and very attentive and helpful staff. Rooftop is fantastic. A bit of noise could be heard from room from outside but it ended early and was quiet for sleeping. Tall ceilings and comfy big beds. Overall a great experience .. and the location can't be beaten!
7yson9