TUI Blue Adriatic Beach - Adult Only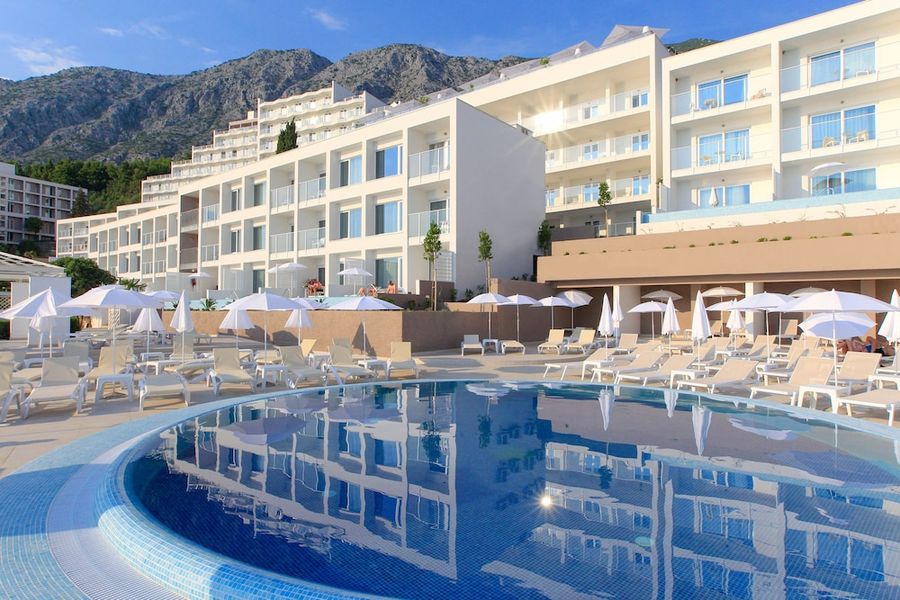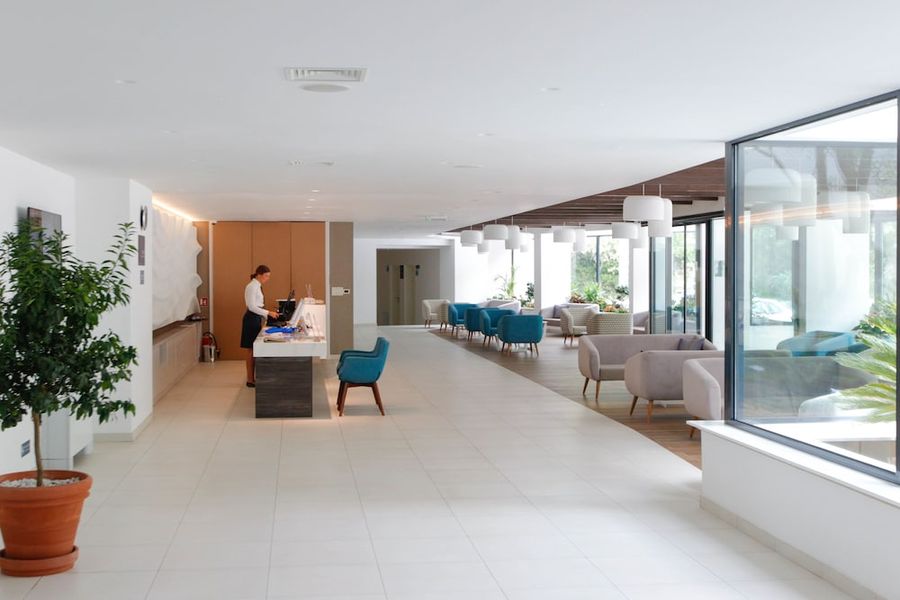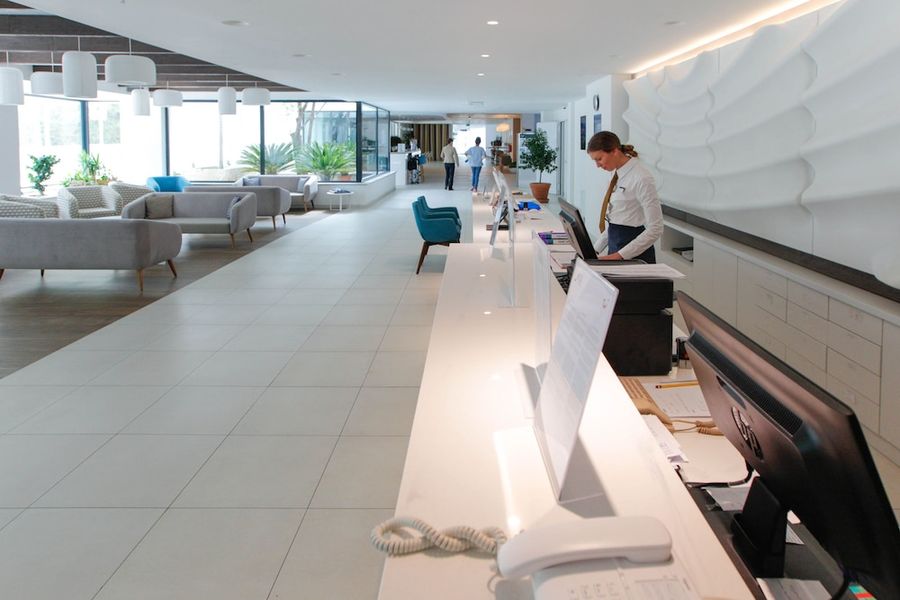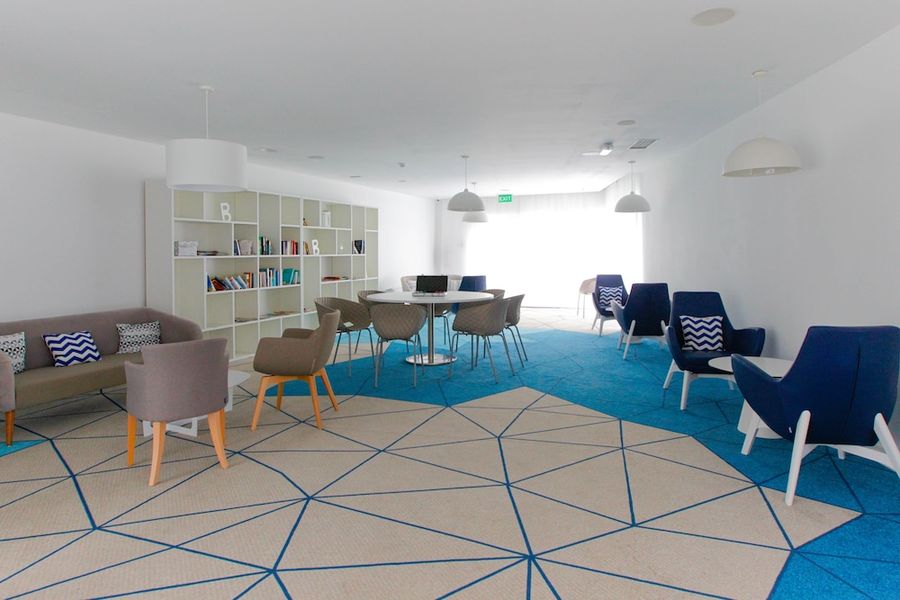 When you stay at TUI Blue Adriatic Beach - Adult Only in Podgora, you'll be on the beach and 10 minutes by car from Drvenik Ferry Port. This 4-star hotel is 9.1 mi (14.7 km) from Tucepi Harbor and 9.1 mi (14.7 km) from Tucepi Beach.Make yourself at home in one of the 266 air-conditioned rooms featu...
More details
OpenWeather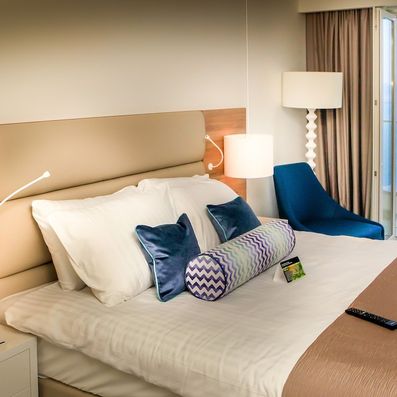 Quarto casal standard, Sacada, Vista para o mar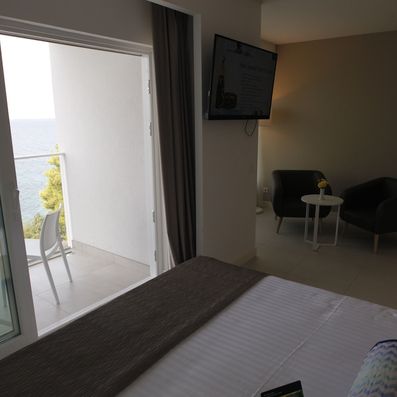 Suíte júnior, Vista para o mar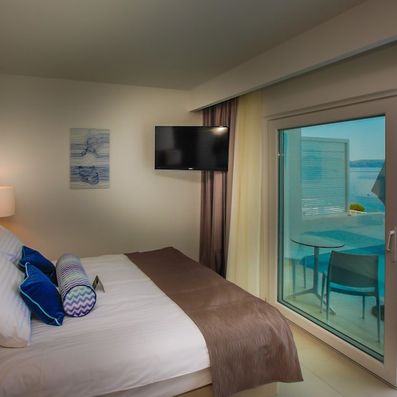 Quarto casal exclusivo, Vista para o mar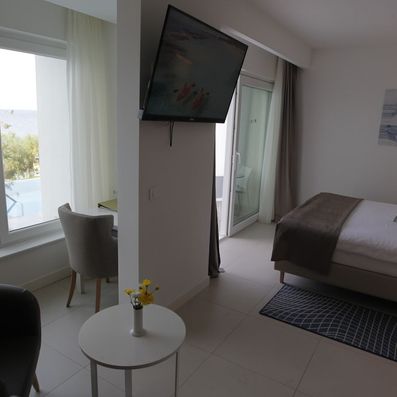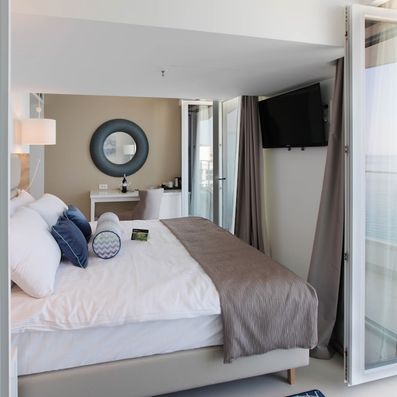 Quarto casal superior, Sacada, Vista para o mar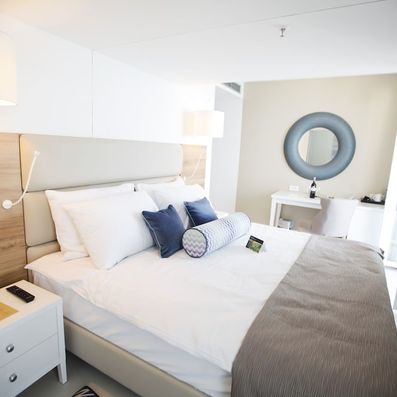 Quarto casal superior, Sacada, Vista parcial para o mar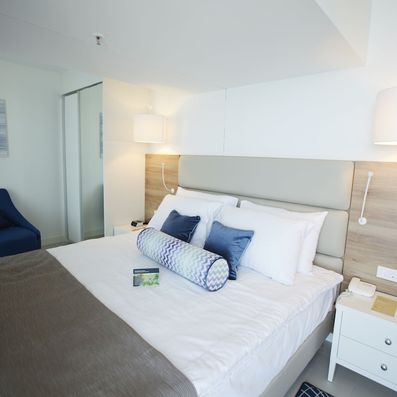 Quarto casal standard, Vista para a montanha
Property Info
Check-in starts at: 15:00
Check-out ends at: 12:00
When you stay at TUI Blue Adriatic Beach - Adult Only in Podgora, you'll be on the beach and 10 minutes by car from Drvenik Ferry Port. This 4-star hotel is 9.1 mi (14.7 km) from Tucepi Harbor and 9.1 mi (14.7 km) from Tucepi Beach.Make yourself at home in one of the 266 air-conditioned rooms featuring LCD televisions. Complimentary wireless Internet access keeps you connected, and satellite programming is available for your entertainment. Private bathrooms with showers feature complimentary toiletries and hair dryers. Conveniences include phones, as well as safes and blackout drapes/curtains...
Porat 136 - Podgora, Podgora, Split-Dalmatia County - Croatia - 21329
Property Amenities
Check-in starts at: 15:00
Check-out ends at: 12:00
Guest rating
TripAdvisor
Travelers rating
Excellent

1065

Very Good

444

Good

148

Reasonable

19

Bad

19
Travelers profile
Business

0

Couples

1333

Solo travel

6

Family

72

Friends getaway

84
Scores Summary
Cleanliness

Location

Rooms

Service

Sleep Quality

Value
GOOD -- but could be really GREAT!!
Reviewed 23 october, 2022
Stayed for 7 nights on AI basis from 3/10/22 Transfer well organized but around 2 hours from Split Airport. Room available promptly upon arrival at the hotel. Hotel spotless throughout. Stayed in a superior Sea view room which was larger than normal with good storage,comfortable bed and great Shower in the bathroom. Constant hot water instantly whatever time of day or night. Towels and bed linen changed regularly. Reception staff really welcoming and polite. Food in restaurant better than most AI buffets and mostly hot,tasty and tender.Plenty of choice at all mealtimes. Drinks service in Restaurant a bit hit and miss with most of the staff preferring to stand around and chat away in small groups rather than looking after guests. Clearing of used crockery from previous courses often left on your table rather than being cleared promptly. Didn't appear to me any Management presence in this area. Restaurant capacity was woefully inadequate as the external dining area was closed off for Dinner meaning long queues for many diners. Another little gripe --the white wine was always served at room temperature. Switching to red wine seemed to be sensible but they served that chilled. Pity the white wine wasn't served at the same temperature. Bar service much more friendly although you still had to queue for a short time on most occasions. Again same problem with wine being served at the wrong temperature. Lots of steps if you want to go down to either the pool area or the beach so not suitable for anyone with mobility issues but I'm sure most people would be fully aware of this by reading reviews on Tripadvisor beforehand. As our visit was at the end of the season it was disappointing to find very few places were open in the surrounding villages which were within walking distance. However the walks were well worth it for the beautiful views in every direction. Sunsets were amazing. Tui reps were mixed. Most were helpful and seemed to be around all the time. Two of them even sang during the breaks from the regular entertainment and were very good. The head rep however was not always helpful.For instance if you enquired about local buses to Markaska she was only intereted in selling you the Tui organised trip which was expensive and only allowed 2 hours in Resort which was not enough time to explore this pretty place with an amazing harbour. Reception staff came to the rescue however and happily supplied all of the required information. Overall I woudl however recommend this hotel but would only return during High season when more local facilities were open. The best thing about this Hotel is that it is Adult only and ot my age that is definitely the way to go!!
tonyread50
Fabulous hotel, but not for us
Reviewed 19 october, 2022
We enjoyed our stay here at this hotel. Everywhere was clean and tidy and with very friendly staff throughout all areas. Our superior room was fabulous, well appointed and clean, with the most amazing views from our large balcony, plus the most stunning sunsets. Our room was in the main building, which was a big bonus when it was raining. The restaurant had a nice ambience and served a good selection of buffet type food, and really nice puddings and cakes. - breakfast was excellent too. There was not enough capacity for the number of rooms, so if you arrived say at 8pm, you had to queue until a table became available. We probably queued for about 20 mins, but this was still better than letting people aimlessly wonder round and round the restaurant with plates of food in their hands trying to find somewhere to sit. The free meal in the al a carte restaurant was just wonderful. We preferred to relax on the beach rather than the noisier pool area. Even though we really enjoyed our stay here, I would not return to the hotel, as there were a few issues for us - too long a transfer, lots of queuing especially for drinks at all the bars, lots of steps to get to beach, not enough parasols, entertainment was a bit hit and miss and no where to go for an evening mooch apart from a small village bar. We do now wish we had stayed in Brela up the road, where we normally stay, but just fancied a change this time.
cazziebeebee
Stop your moaning.
Reviewed 15 october, 2022
Where to start ? Let's start with the people that clearly didn't read the travel agents description of the hotel. Or the trip advisor to form an opinion based on the majority, not the people that can't read before booking it or expect perfection. Utter Morons. Yes, the hotel has it faults, mainly that it seems to have too many rooms for the facilities available, pool area, bars, restaurant etc. (Especially at busy times, mainly evening meal and drinks before bedtime) We actually booked this hotel, BECAUSE of the two hour transfer (seeing parts of Croatia we wouldn't have otherwise seen) (hands up, you are glad to finally get there though if you've taken the early flight from Manchester or London) Waiting around to get to your room, is a ... Inconvenience, but not the end of the world, get a drink, sit on the balcony and enjoy your new surroundings. The rooms when you get there, are clean. modern, and a view to die for. The rest of your holiday is up to you. Yes, you can queue for evening meal (breakfast and dinner time are more staggered) 5 mins for a drink in the evening was the most I queued (I've seen one comment on here saying they waited half an hour? Nonsense, clearly a cocktail too many and just seemed that long) and this was at the proper busy time in the evening. The evening meal can be a pain to get a table, (30 mins was our longest wait) However, we found the food above average and at worse warm. But mainly hot. Which if your a regular All inclusive, will be music to your taste buds. The alcohol on offer is also first rate for an All inclusive. To sum up. The menu across the board is worth the odd queue. While I appreciate some people don't want to spend money having paid for an All inclusive. We went to one of the local bars/restaurants a 5 min walk along the coast a couple of nights rather than queue for evening meal. A 15/16" pizza between us, a very large bowl of proper nice fries, a cocktail and a proper pint of the local brew was £20. (Ish) Eaten and drank while listening to waves gently lash against the shore. And this leads me to my final comments. I've absolutely no idea why there are comments on trip advisor slating the staff ? My whole experience of the Croatians is nothing but praise, from our staff and management at the hotel. The staff and locals at our local restaurant/bar. In Makarska, the Airport everywhere. Especially if you make the effort with them. A bit like us really ! The Cubans and Cuba will ALWAYS be my favourite place and people on earth. But, Croatia and the Croatians have found a place in my heart, and I can't wait to return and it WILL be to this hotel.
Q9932SLpaulw
Very mixed
Reviewed 14 october, 2022
TLDR; would have been 5/5 if there were no smells, better food, friendlier staff, and if the pool area hadn't been so chavvy. The hotel is about 2 and a half hours from Split airport. The transfer with TUI went very smoothly, however be warned you cannot check in to your room until 3 PM, so we arrived about noon and had a three hour wait in travel clothes carrying our bags about until we could get into our room. The hotel has a lot of steps so is not suitable for those with mobility problems. We knew this before we went and it wasn't a problem. The pool area was just OK. They played loud dance music which I didn't find very relaxing. The service at the pool bar was slow and staff could be a bit surly. Some of the guests at the pool were rowdy, so we avoided the area and went to the beach instead which was a bit quieter. The beach is pebbly and there are sea urchins, so you may want water shoes. There were a lot of loungers close together, so again not very relaxing. You could move to other beaches a short walk away though, and the whole area is beautiful. We stayed AI, which I'd recommend especially if you don't have a car as there's not much else nearby. The food was good overall, but if you're veggie, vegan, or have a dairy intolerance you may struggle to find something other than plain vegetables. Also some dishes were mislabelled; there was a chicken dish labelled as 'vegan,' and a cheesy pasta as 'dairy free,' so do take care if you have an allergy, etc. Our room was spacious, nicely decorated, and had a double balcony with amazing sea views. It was turned down daily, but the bed linens weren't changed at all. Sometimes the towels were marked and so we had to ask for replacements. Now for the smell… our room air con and the drains in the bathroom had a strong damp/seaweed/drain smell, and we had a problem with tiny flies in our room. Some parts of the hotel had a strong sewerage smell. They were obviously having a problem with some drains while we were there. But for the smell in our room, I think the air con just needed a good clean. A few last things to mention, some of the staff were nice and friendly, some were really grumpy and unhelpful. It was a real mix. You have to queue 30 mins plus for dinner in the evening and at the bars. The website states they have a doctor and pharmacy on location, but they don't. The nearest pharmacy is 5KM away. It's a beautiful location and there were some of the most incredible sunsets I've ever seen. I'm spite of what I've mentioned above, I'd probably risk visiting again in the hopes the smell had gone and it was a bit more relaxing next time!
xuehuar
Not ****plus
Reviewed 11 october, 2022
Spent 10days at Tui Blue Adriatic Beach, Makarska, Croatia. 3009/22 --10/10/22. First impression on arrival at lunchtime beautiful hotel/food/position. But as holiday progressed, things changed. Food was not hot, plates cold, staff miserable and standing round talking, leaving tables not cleared,handling knife blades and fork tines when laying tables. Not bringing drinks after they been ordered. Mojito bar staff only ones with a smile. Poor entertainment. Booked boat trip, picked up at 07.30 coach to port boat didn't arrive until 09.30 no apology. Would not secthat hotel again. I rate it at 3 star.
stannyje1