Residence Inn by Marriott Pullman- WSU Campus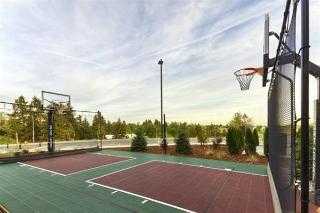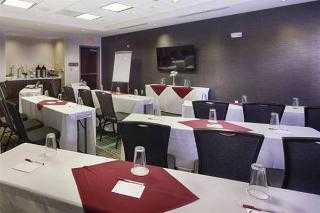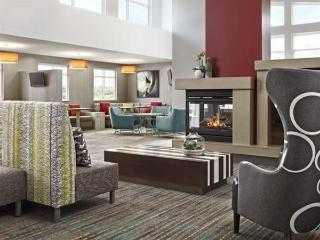 Avaliação TripAdvisor
Baseado em 232 avaliação
Ver todas
Este confortável hotel está localizado em Moscow. Além do mais, existe ligação à Internet sem fios acessível nas áreas comuns. A receção está disponível 24 horas por dia.
Mais detalhes
Disponibilidade
Selecione a data da sua viagem
Selecione a data da sua viagem para verificar a disponibilidade dos quartos.
Informações do estabelecimento
Este confortável hotel está localizado em Moscow. Além do mais, existe ligação à Internet sem fios acessível nas áreas comuns. A receção está disponível 24 horas por dia.
Entrada a partir de: 15:00
Saída até: 11:00
Comodidades do estabelecimento
Comodidades / Instalações para negócios
Salas de Reuniões
Piscina e comodidades de bem-estar
Piscina Interior
Serviços de recepção
Depósito de bagagens
Proteção de acrílico entre os clientes e os funcionários nas principais zonas de contacto
Sem camas desdobráveis/extra disponíveis
Check-out sem contacto disponível
O estabelecimento é limpo com produtos desinfetantes
O estabelecimento confirma que está a implementar medidas adicionais no domínio da segurança dos clientes
O estabelecimento confirma que está a implementar medidas adicionais no domínio da limpeza
São aplicadas medidas de distanciamento social
Apenas trabalhadores de áreas essenciais: NÃO
Estabelecimento para não fumadores
É fornecido gel desinfetante para as mãos aos hóspedes
Lavandaria
Os funcionários usam equipamento de proteção individual
Receção 24 horas
Internet sem fios grátis
Serviços de lavagem a seco/lavandaria
Acesso para cadeiras de rodas (poderá haver algumas limitações)
Café/chá nos espaços comuns
É obrigatório o uso de máscara no estabelecimento
Receção com acesso para cadeira de rodas
Acessibilidade nos quartos
Caminho iluminado até à entrada
BTT nas imediações
Check-out rápido
Pequeno-almoço grátis
Polibã adaptado para cadeiras de rodas
Bar/Lounge
Transporte de/para o aeroporto
Cofre na receção
Jornais grátis no lobby
Sala de fitness 24 horas por dia
Restaurante no local com acesso para cadeira de rodas
Snack-bar/pastelaria
Campo de ténis exterior
Estacionamento (sobretaxa)
Ténis no local
Estacionamento para bicicletas disponível
Circuitos para caminhadas/bicicleta nas imediações
Informações sobre passeios de bicicleta
Estacionamento com acesso para cadeira de rodas
Espaço para conferências
Business center aberto 24 horas
Computadores
Salão de banquetes
Lojas de presentes ou banca de jornal
Receção grátis
Caminho acessível em cadeira de rodas
Número de salas de reuniões - 3
Salas de reuniões/business center com acesso para cadeira de rodas
Área para piqueniques
Grelhadores de churrasco
imposição de intervalo entre as estadias dos hóspedes 48 horas
Centro de fitness com acesso para cadeira de rodas
Caminho sem escadas até à entrada
Lareira no lobby
Alarmes visuais nos corredores
Pacotes românticos/para pedidos de casamento disponíveis
Dispositivos de assistência auditiva
Salas de reuniões com dispositivos de assistência auditiva
Caddie
Tacos de golfe
Loja de artigos desportivos especializados
Clubhouse
O estabelecimento segue as orientações de higiene e limpeza de uma entidade reguladora ou de uma marca Commitment to Clean (Marriott)
Transporte grátis para o aeroporto
Serviço grátis de compras de mercearia
Imposição de intervalo entre as estadias dos hóspedes: 48 horas
Dimensão do espaço para conferências (metros): 168
Dimensão do espaço para conferências (pés): 1863
Há várias opções de lazer e entretenimento ao seu dispor, incluindo uma piscina interior, um campo de ténis exterior e uma sala de fitness aberta 24 horas. Wi-Fi grátis, uma loja de presentes/quiosque
Depósito de bagagens
Elevador
Avaliação dos hóspedes
TripAdvisor
Pontuação dos viajantes
Excelente

161

Muito Bom

46

Bom

16

Razoável

6

Ruim

3
Perfil dos viajantes
Negócios

57

Romântica

27

Viagem a sós

12

Família

106

Viagem com amigos

10
Resumo das pontuações
Atendimento

Custo-benefício

Limpeza

Localização

Qualidade do sono

Quartos
If you find yourself an Pullman Washington looking for a Quality Hotel you're in luck
Avaliou em 9 de agosto de 2021
The hotel while not being fancy has all that one would expect from a full-service hotel from comfortable rooms furnishings, kitchen spacious bathroom and most importantly outstanding staff. We have stayed at the residence Inn on several occasions . Although we usually stay at Weston's and W hotels this is quickly become one of our favorites. In particular the front desk folks went out of their way to make us feel comfortable and appreciated Tyler was friendly and helpful and a spectacular ambassador for the Marriott brand
Gkalks
Shocking lack of service-awareness
Avaliou em 1 de junho de 2021
We were in Pullman for the long Memorial Day weekend. The room was OK, but the real shocker was our interaction with the staff on Memorial Day. We had a leisurely sleep-in, first got some coffee at around 8:30 to start the morning. Shortly after 9:00, we went back for a "breakfast." They don't offer a lot these days, but we wanted a little something to get us started. We were shocked to find the breakfast corner already closed. We travel a lot, and even under normal circumstances 9:00 is pretty early to close everything down. We enquired, and the person (evidently) in charge just dryly told us that they finish up at 9:00 on weekdays. We reminded her that it was Memorial Day, and she just responded "it's a Monday." It would have been really easy for her to just open up the little cooler so we could grab a yoghurt and a juice, but she obviously had no intention to do that. I have rarely seen a person in the service business with such a limited understanding of customer-friendly attitude, flexibility or even basic friendliness. We travel a lot and are not overly demanding. We usually stay at a different chain and really welcome their repeated demonstrations of concern and flexibility for their guests. That was not at all present in this case, we will be more than happy to avoid this chain and as far as possible stick with our preferred brand. This was a totally avoidable disappointment and a badly missed opportunity to please and impress a guest. We will NOT be back.
Rob S
Short visit
Avaliou em 7 de fevereiro de 2021
Came for a short visit to see my kid, have stayed here before with no issues until this time. They now charge a BS parking fee of $12 a night even though the lot is empty. Total attitude from front desk (which made things worse). It's not the money! It's the principle of charging for no reason. I can only guess it is related to covid and lack of business. Fine, call it a covid cleaning fee, that is easier to accept then a BS parking fee in a n empty lot. Buyer be aware.
Ddavis1600
College Move in part 2
Avaliou em 19 de setembro de 2020
My daughter is a Sophomore living in an apartment near WSU campus. She asked my wife and I to drop off some things for her (TV, fridge, etc). We stayed one night at the Residence Inn to recuperate before heading back home. It is a really nice Residence Inn, the pool is indoors, they have a laudromat, and our Studio room had a nice kitchen area (with dishes and a dishwasher). The bathroom is very nice with a large shower, and the room even had a couch. The breakfast had a limited selection due to the pandemic, but the lobby was nice. Parking was free and next to an entrance.
bavenell
Nice Hotel but Extremely Limited Offerings and Not Following COVID-19 Cleaning Protocols
Avaliou em 17 de junho de 2020
Stayed here 3 nights at the end of May 2020. My review at 3 stars is generous considering there virtually no service and this hotel did not at all follow Marriott's "Commitment to Clean" as stated on their website. I've stayed here once before and it was great, and in "normal" times perhaps it will be again, but not at this time. Rooms were not cleaned at all during our stay, although you could get more towels or supplies if you needed them. The business center, fitness center, pool and breakfast were all closed. They said after guests checked out, rooms were cleaned and left vacant for 2-3 days until the next guests could use the same room. What bothered me was that none of Marriott's Commitment to Clean was practiced at this hotel. To wit: there were no hand sanitized stations installed; there was no signage about social distancing; front desk staff didn't wear masks; disinfectant wipes were not placed in the guest rooms as advertised; and there was no evidence at all of enhanced cleaning in public spaces. We were told they were short-staffed and it appeared front desk staff were also doing cleaning, but the exterior garbage cans were always overflowing, smudges/fingerprints were very noticeable on entry and exit doors, and elevator carpet was dirty. If you are worried about cleanliness and personal hygiene safety during the pandemic, you should either call the hotel in advance and ask what they are doing with respect to cleaning or just give this place a pass until the pandemic is officially over. Also note the Courtyard Marriott next door was closed and we were told that it won't open until around mid-July. The saving graces here were the suite was comfortable and we cooked all of our meals in the full kitchen, and the rate was very, very cheap - which it should have been given the lack of services.
hotelreviewer333