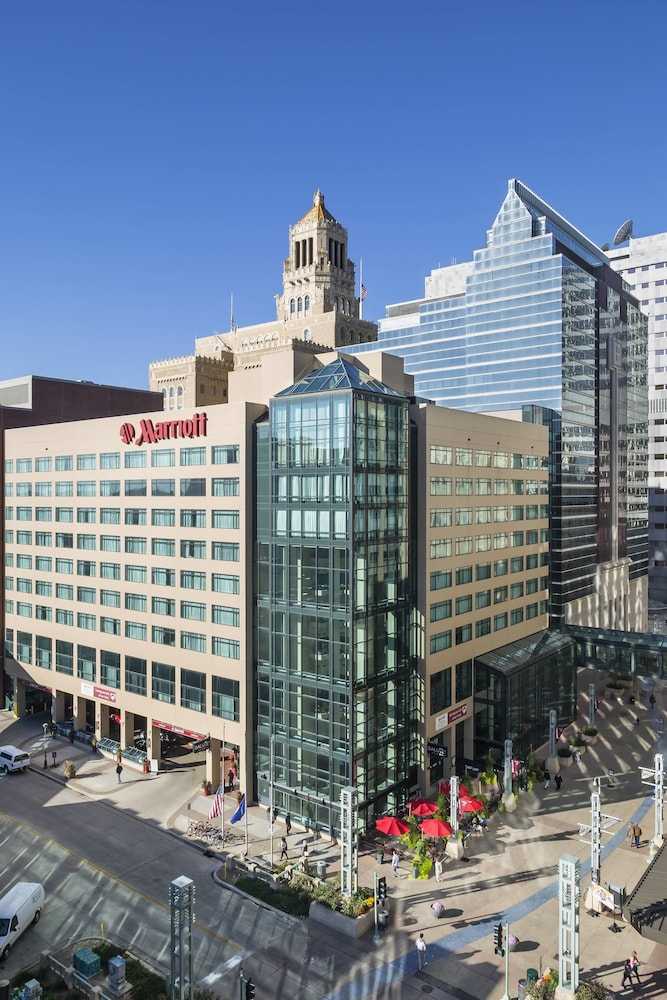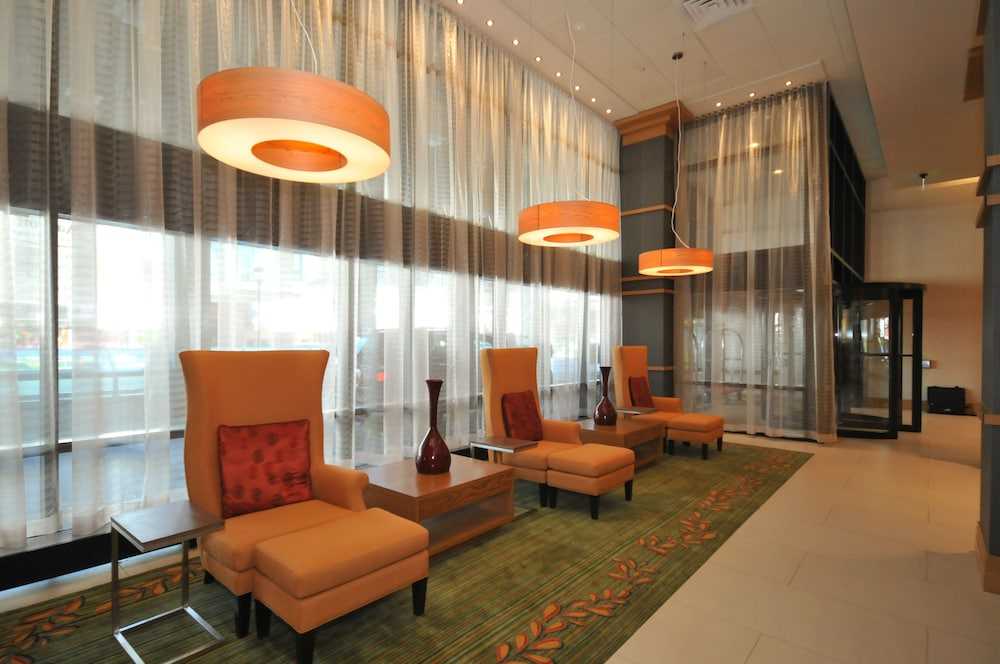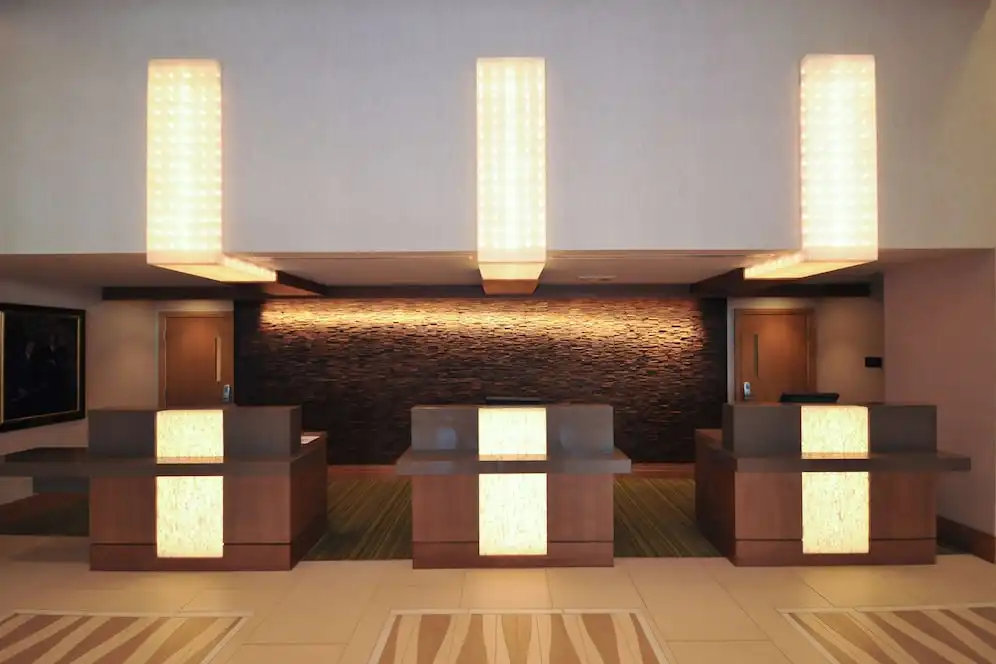 Avaliação TripAdvisor
Baseado em 436 avaliação
Ver todas
Este encantador hotel fica em Lake Detroit. O Marriott Rochester Mayo Clinic dispões de ligação à internet por Wi-Fi nas áreas comuns. A receção está aberta o dia todo.
Mais detalhes
Disponibilidade
Selecione a data da sua viagem
Selecione a data da sua viagem para verificar a disponibilidade dos quartos.
Informações do estabelecimento
Este encantador hotel fica em Lake Detroit. O Marriott Rochester Mayo Clinic dispões de ligação à internet por Wi-Fi nas áreas comuns. A receção está aberta o dia todo.
Entrada a partir de: 15:00
Saída até: 11:00
Comodidades do estabelecimento
Comida / Bebida
Restaurante
Comodidades / Instalações para negócios
Salas de Reuniões
Piscina e comodidades de bem-estar
Piscina Interior
.
.
Serviços de recepção
Concierge
Depósito de bagagens
Sem berços/camas para crianças disponíveis
Sem camas desdobráveis/extra disponíveis
O estabelecimento é limpo com produtos desinfetantes
O estabelecimento confirma que está a implementar medidas adicionais no domínio da segurança dos clientes
O estabelecimento confirma que está a implementar medidas adicionais no domínio da limpeza
Estabelecimento para não fumadores
É fornecido gel desinfetante para as mãos aos hóspedes
Receção 24 horas
Internet sem fios grátis
Serviços de lavagem a seco/lavandaria
Acesso para cadeiras de rodas (poderá haver algumas limitações)
Café/chá nos espaços comuns
Transporte para o aeroporto (sobretaxa)
É obrigatório o uso de máscara no estabelecimento
Receção com acesso para cadeira de rodas
Acessibilidade nos quartos
Apoio para excursões/compra de bilhetes
Piscina com acesso para cadeira de rodas
Salão de festas
Pequeno-almoço disponível (sobretaxa)
Bar/Lounge
Casa de banho acessível para cadeiras de rodas
Cofre na receção
Jornais grátis no lobby
Sala de fitness 24 horas por dia
Restaurante no local com acesso para cadeira de rodas
Snack-bar/pastelaria
Serviços de concierge
Bagageiro
Estacionamento (sobretaxa)
Circuitos para caminhadas/bicicleta nas imediações
Espaço para conferências
Caixa ATM/banco
Business center aberto 24 horas
Salão de baile
Salão de banquetes
Lojas de presentes ou banca de jornal
Caminho acessível em cadeira de rodas
Salas de reuniões/business center com acesso para cadeira de rodas
Lojas no local
Área para piqueniques
Serviço para casamentos
Centro de fitness com acesso para cadeira de rodas
Alarmes visuais nos corredores
Estacionamento com motorista (sobretaxa)
Dispositivos de assistência auditiva
Transporte grátis para a zona comercial
O estabelecimento segue as orientações de higiene e limpeza de uma entidade reguladora ou de uma marca Commitment to Clean (Marriott)
Tire partido das várias opções de entretenimento e lazer ao seu dispor, incluindo uma piscina interior, uma banheira de hidromassagem e uma sauna. Wi-Fi grátis, serviços de concierge e uma loja de pre
Dimensão do espaço para conferências (metros): 931
Dimensão do espaço para conferências (pés): 10021
Avaliação dos hóspedes
TripAdvisor
Pontuação dos viajantes
Excelente

201

Muito Bom

134

Bom

56

Razoável

26

Ruim

19
Perfil dos viajantes
Negócios

147

Romântica

70

Viagem a sós

44

Família

110

Viagem com amigos

15
Resumo das pontuações
Atendimento

Custo-benefício

Limpeza

Localização

Qualidade do sono

Quartos
Staff on the Marriott in Rochester A+100%Exceptional
Avaliou em 7 de novembro de 2021
There were a couple of mistakes on the booking reservations end indicating the hotel room had been confirmed and fully paid through points. Due to the miscalculation of the reservations via the APP the hotel remedied the difference. Everyone on the hotel staff, and a manager, Angela, a team member: Cody, and later on Katie, then Jack--all of these various staff members did something during our stay that was exceptional and meaningful. The best kind of gifts are the ones you need and the staff members exceeded our expectation when they made things right, and kept being terrific throughout our weekend stay. I will continue promoting Marriott Hotels due to the way that the Elite Management handled our matter in a difficult scenario. Equally, the rooms, staff at the hotel, breakfast and every aspect of our stay at the Marriott in Rochester = top notch hotel staff, facility & amenities!
maraannmae
A real disappointment- should not be a MARRIOTT!
Avaliou em 16 de junho de 2021
I am a Bonvoy member and can't think of any Marriott that has been so disappointing from start to finish. Arrival- the hotel had my email and should have emailed ahead that the road in front of the hotel was under construction. After attempting to find the hotel, call the front desk and drive around, I finally located the entrance. We sat around the street corner in a line that moved at a snail's pace. There was one man attempting to valet park cars and unload luggage at the same time. We gave up after 10 minutes and unloaded are car in the middle of the street in 90 degree weather after we saw 3 other cars do the same. Everyone else doing this was in their late 70s and I was worried they might collapse from exhaustion. Room- our room was expensive and outrageously overpriced. $344 a night for concierge amenities that are essentially not offered because of COVID. They should reduce the price and admit that there is no reason to pay extra for a room that has nothing except terrible coffee at 630 in the morning. Although most Mayo patients have to be at the hospital early in the morning, there was no coffee available until 6:30. My room had a terribly outdated tub/shower combo that failed to stay at the appropriate temperature and the valve was so loose it went from scalding hot to freezing cold. The towels were gray and threadbare. How is it possible that no one from Marriott has come and threatened to take away their association with them. This is not a Marriott. Every single thing in the room was outdated except for a nice small chair in the window. Food- the downstairs restaurant was closed "due to Covid" despite every other hotel in walking distance being open for business. You could order room service from the neighboring hotel but nothing was available in the lobby. Front staff- varied from extremely aloof to friendly but completely overwhelmed. The valet was prompt but since he acts as the bellman as well, he was unable to get our bags and no trolleys were available for over 15 minutes so I lugged two rooms worth of luggage downstairs and to the car. Do not stay at this property. If you are traveling with someone that has a hard time walking distances, stay at another property and either use a wheelchair or shuttle service. Once we saw the other properties that were one block away, we felt even more cheated by our ugly, depressing and outdated hotel.
lwohara
Be on guard. Terrible.
Avaliou em 13 de junho de 2021
We are Bonvoy and whatever the highest Marriott status is and now back again to this conveniently located dump for the second time in three weeks. Why? Because last time we complained about the service and dust and uncleanliness of the room and got a substantial discount. So we booked again for the concierge floor and a suite if possible. Now we have a room with only one vanity on the concierge floor for which the sign says open 24 hours and in smaller type Mon-Fri until 3pm This is Sunday and it is locked tight for 24 hr access for water and snacks. Our room is the same drab & dreary but seems very clean and even smells fresh. The front desk personnel, while generally amiable borders on rude and indifference when it came to asking for a room change with two vanities. Further, there was no porter service so with three bags and a wheel chair we made it to the elevator by ourselves. The elevator barely gives you time to load with the doors keep closing. The room lighting is appalling... the low voltage type. About the dust...a moment ago I dropped some shoes on the floor-carpet and a plume of dust came up. We understand that one person owns this hotel and the one across the street, the Grand Kahler, and they are very disliked and apparently tight. So be on guard especially if you would like to pay more at a Real first class hotel. No doubt the value will be obvious.
TravelfromDC
No housekeeping on Saturdays
Avaliou em 20 de abril de 2021
April 10-18. Our stay at the Marriott was for medical assessment at Mayo. We had three rooms as we were an extended family. The hotel appears to be renovated. Lobby is very nice.Rooms were nicely furnished. they had an indoor pool which was unheated. A jacuzzi was available . Vending machine was very sparse as our second weekend rolled around. Our initial laundry took two days as someone at the front desk placed it in the wrong location and it wasn't picked up. We discovered on our second Saturday, that there was no room service on Saturday . Services in the area revolve around Mayo Clinic and most of the " subway" shops- for food and clothes- close on Friday afternoon and reopen on Monday . On the plus side, there is a fantastic room service that can be accessed by calling the front desk. The restaurants at the Kahler Hotel, a sister hotel to the Marriott, are open and one of them does room service. All staff was very pleasant A disappointed guest.
285bethi
DISGUSTING!!! What Happened to this Hotel???
Avaliou em 12 de abril de 2021
This Marriott is an embarrassment!!! Moldly walls, slimy toilet and holes in the sheets. I'm a Marriott Ambassador Level and have stayed at this hotel many times in the past. We've talked to the front desk three times over the past week...nothing has changed. Such a disappointment on all levels...management, service & quality!!!
aWineGuy