Hotel Gasthof Flötzinger Bräu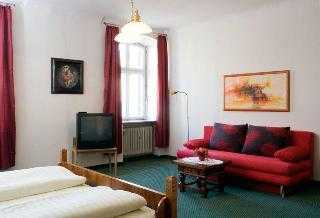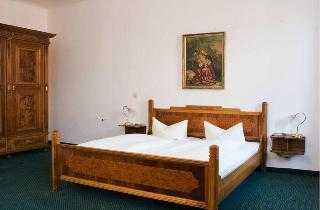 Avaliação TripAdvisor
Baseado em 52 avaliação
Ver todas
Este confortável hotel fica em Rosenheim. As instalações contam com 18 acolhedoras unidades. Os hóspedes podem usufruir da ligação Wi-Fi nas áreas públicas.
Mais detalhes
Disponibilidade
Selecione a data da sua viagem
Selecione a data da sua viagem para verificar a disponibilidade dos quartos.
Informações do estabelecimento
Este confortável hotel fica em Rosenheim. As instalações contam com 18 acolhedoras unidades. Os hóspedes podem usufruir da ligação Wi-Fi nas áreas públicas.
Entrada a partir de: 15:00
Saída até: 11:00
Comodidades do estabelecimento
Serviços de recepção
Depósito de bagagens
Sem berços/camas para crianças disponíveis
Sem camas desdobráveis/extra disponíveis
O estabelecimento é limpo com produtos desinfetantes
O estabelecimento confirma que está a implementar medidas adicionais no domínio da segurança dos clientes
O estabelecimento confirma que está a implementar medidas adicionais no domínio da limpeza
São aplicadas medidas de distanciamento social
Estabelecimento para não fumadores
É fornecido gel desinfetante para as mãos aos hóspedes
Acesso para cadeiras de rodas – não
Os funcionários usam equipamento de proteção individual
Estacionamento grátis nas imediações
Máscaras disponíveis para os hóspedes
Os lençóis e as toalhas são lavados a uma temperatura mínima de 60 °C
Roupa protetora disponível para os hóspedes
Internet sem fios grátis
As superfícies tocadas com frequência são desinfetadas
É possível realizar transações sem numerário
Sem elevadores
Serviço de refeições alterado para aumentar a segurança
É obrigatório o uso de máscara no estabelecimento
Apoio para excursões/compra de bilhetes
Receção (horário limitado)
Pequeno-almoço disponível (sobretaxa)
Lojas no local
O estabelecimento segue o guia de reabertura de alojamentos para férias da DTV e da DFV (Alemanha)
Algumas das comodidades e serviços em destaque incluem Wi-Fi grátis, lojas no local e apoio para excursões/compra de bilhetes.
Avaliação dos hóspedes
TripAdvisor
Pontuação dos viajantes
Excelente

3

Muito Bom

7

Bom

13

Razoável

16

Ruim

13
Perfil dos viajantes
Negócios

8

Romântica

14

Viagem a sós

9

Família

8

Viagem com amigos

11
Resumo das pontuações
Atendimento

Custo-benefício

Limpeza

Localização

Qualidade do sono

Quartos
Above the restaurant of the brewery, simple but a good breakfast and adequate wifi.
Avaliou em 17 de julho de 2017
About 20 minutes from the station. I arrived late, but had warned them and a key was left in a security safe. The WC on my floor didn't work, so it was a bit of a drag to have to do down to the floor below. Breakfast was more than adequate. It was clean.
OllielollieLondon
Difficult to find, VERY basic, no elevator, endless steps, no bellboys!
Avaliou em 22 de maio de 2017
Badly maked and thus difficult to find. No hotel parking, understaffed. Endless steps until we reached the top floor where our room was, NO help whatsoever carrying luggage! Room bare and only very basic. Breakfast in a room for everyone, self- serve of course (no staff). Very rarely is there someone at the counter/reception (they go home after hours and don't come back until the morning, rather late, so you can WAIT if you want to check out early (before 8:00 AM). Would not rcommend this place, nor ever go back!
Santoriniphuket
You get what you pay for!
Avaliou em 22 de janeiro de 2017
My husband, myself and older son booked this hotel for the good location - only 5 minutes walk to the centre of Rosenheim. It is on the main road through the town but to begin with, has no car park. Parking is in the municipal car park which is about 5 minutes walk away (not good if you have loads of luggage). Having at the last minute, looked at other reviews (too late to cancel) I knew that the "reception" was a small window in the wall. We were asked to settle our bill before having the key. What I was not prepared for was that the restaurant and all other facilities were having major renovation work and, were for the time being, not useable. We had booked a triple room and whilst this was large enough it smelled of cigarette smoke and contained only the bare minimum. There was absolutely no "comfort" about this room at all. The bathroom was large enough but the hot water was random in the shower and was only a trickle in the sink. It had no hairdryer. Beds were comfortable enough but sleep was tough as the hotel is opposite a bar/nightclub and guests were leaving here at all hours of the night and morning, shouting and revving cars. We were given the internet connection password but never did manage to connect as no wifi came up on any of our devices. Let down! Breakfast is in a converted bedroom on the third floor and has a coffee machine etc to help yourself. Soft rolls and the usual continental breakfast was ok. Unfortunately, whilst this is a cheaper range hotel, I would not stay here again. You get what you pay for!
bellytastic
No lift
Avaliou em 16 de setembro de 2016
When you first go in the hotel you wonder what you have let yourself in for. Dark and dingy hallway. Reception is one window. Receptionist wanted me to pay cash, not use my card. No lift or porter. The room though was newly refurbished and well fitted out, except no air con. WiFi was free and Ok. No where close to park so had to drag cases two hundred yards. Didn't stop for breakfast as had to leave early. Ok for one night stop over as very close to town centre, bars, cafes etc.
Jonnyboy111111
Overnight at noisy mainstreet
Avaliou em 26 de agosto de 2016
For 1night stay it was ok. Rooms are being renovated and are really large. Breakfast is limited and breakfast room congested. For short stay with little expectations it is fine. Staff is helpful, couldsmile more and be more entusiastic.
Thomas G