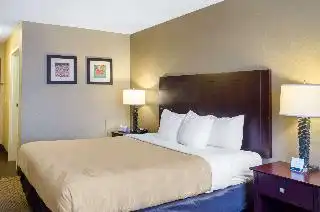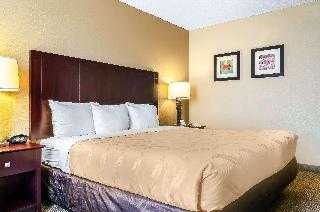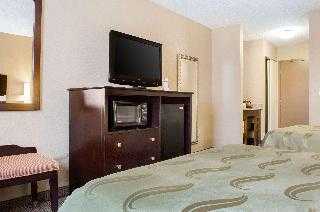 Revisión de TripAdvisor
Basado en 90 reseña
Ver todo
Este cómodo hotel se halla en Ruston Area. Hay un total de 57 dormitorios. No se permiten mascotas en las instalaciones.
Más detalles
Disponibilidad
Selecciona la fecha de tu viaje
Selecciona la fecha de tu viaje para verificar la disponibilidad de habitaciones.
Información de la propiedad
Este cómodo hotel se halla en Ruston Area. Hay un total de 57 dormitorios. No se permiten mascotas en las instalaciones.
Check-in a partir de las: 15:00
Check-out hasta las: 11:00
Comodidades de la propiedad
Calificación por los huéspedes
TripAdvisor
Calificación de Viajeros
Excelente

29

Muy bien

35

Bueno

11

Razonable

9

Mal

6
Perfil del Viajero
De negocios

26

En pareja

15

En solitario

18

En familia

22

Con amigos

3
Resumen de puntajes
Calidad del sueño

Habitaciones

Limpieza

Relación calidad-precio

Servicio

Ubicación
Trip from TX to MS
Opinión escrita el 4 de enero de 2021
Was OK till I was charged after the fact for "damaged sheets" which I did not damage. From what I've seen on other reviews this place is pulling the same shady practice on other guests. Steer clear of this place.
C4934ISdons
Quality Inn Hotel Report
Opinión escrita el 30 de junio de 2020
We went and everything was fine at first. I went to see the bathroom and, the toilet wasn't properly fastened to the floor, and was wobbly. Also, the pool is green. Straight GREEN. So... no swimming. The parking lot is quite large. There is good AC, the ice and vending machine are very accessible in the lobby, the bathroom is kind of small, there are a lot of mirrors, the blinds don't completely block out light, and the TV has a lot of channels. There's my input.
Savvypan
Not the worst but.,..
Opinión escrita el 26 de enero de 2020
I stayed here on business, the 1st week in room 127 the staff was friendly, room was clean, breakfast was definitely continental🙄 however ac had to be turned down to 60 just to be comfortable in January because 2 coils were freezing up, the TV remote would only go up channel no down and you couldn't put in channel numbers fast enough to get it. Sink wouldn't drain properly so you brush teeth and have sink full of water...,when I checked out I informed front desk of issues. My company reserved a room for a second week and when I checked in I was put in same room; I was trying to give them benefit of doubt only to be let down because all though the breakfast was a little better the room had all the same issues, nothing had been fixed of course working overnights the last thing I wanted to do was change rooms but I would only recommend this hotel if there is no other option.
Nimus2000
GOOD BED
Opinión escrita el 5 de enero de 2020
We stay in Ruston each time we drive to CA - This was our first stay at this hotel and we were pleased with the bed, breakfast and location. It is easy on and off I-20. The ADA bathroom was just fine. It was quiet. easy to get to our favorite restaurant in Ruston, The Log Cabin.
02corvette
Unrewarded CP member
Opinión escrita el 30 de decembre de 2019
Have stayed at this location several times and had no problem until Dec21,19. I was staying two nights and got back to my room for the second Night and found that it it had not been cleaned. No clean towels, soap, etc. when I ask about it, I was told that because I had paid with CP pts, they did not clean my room. WHAT?? Because I am a member of your rewards program, if is the thanks I get??? Some reward!!! Even if you had cleaned my room twice after that, I would not have felt rewarded or special for being a CP member. Non- member get treated better then member!!!! Ridiculous.
jan h