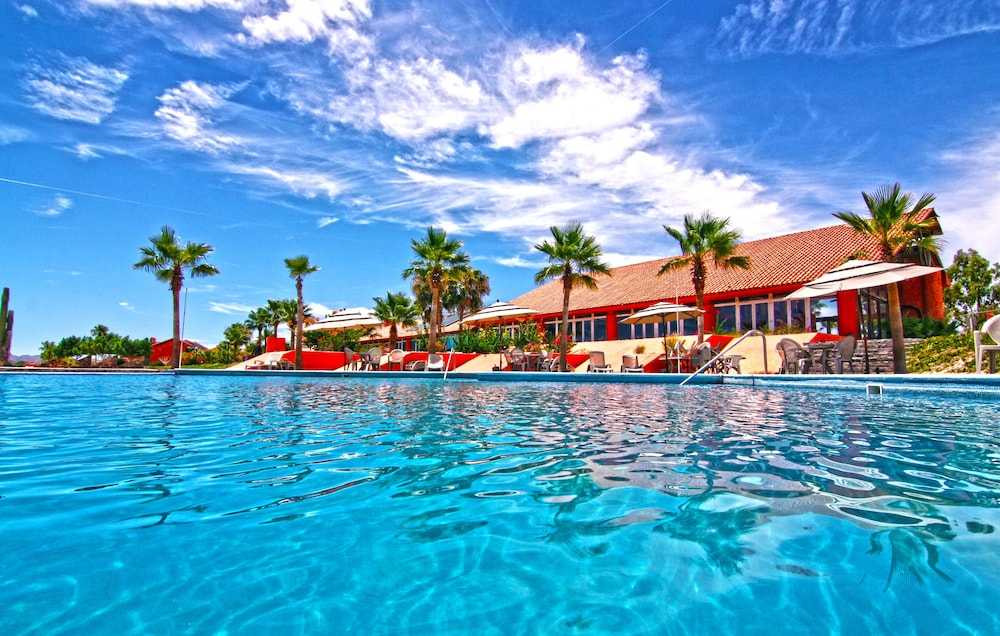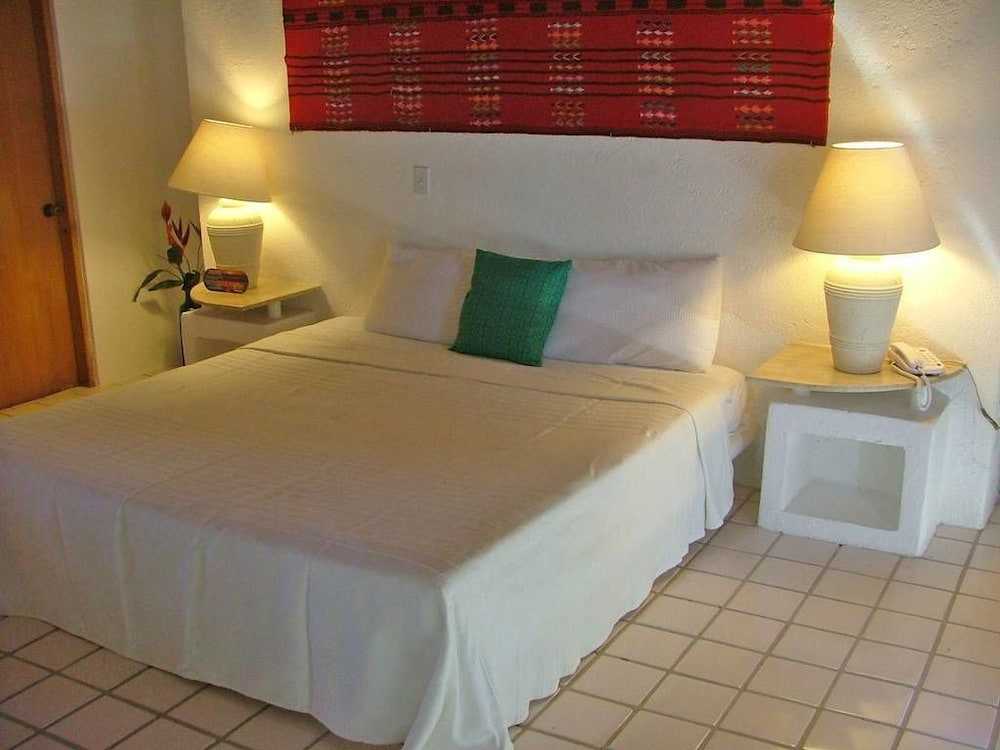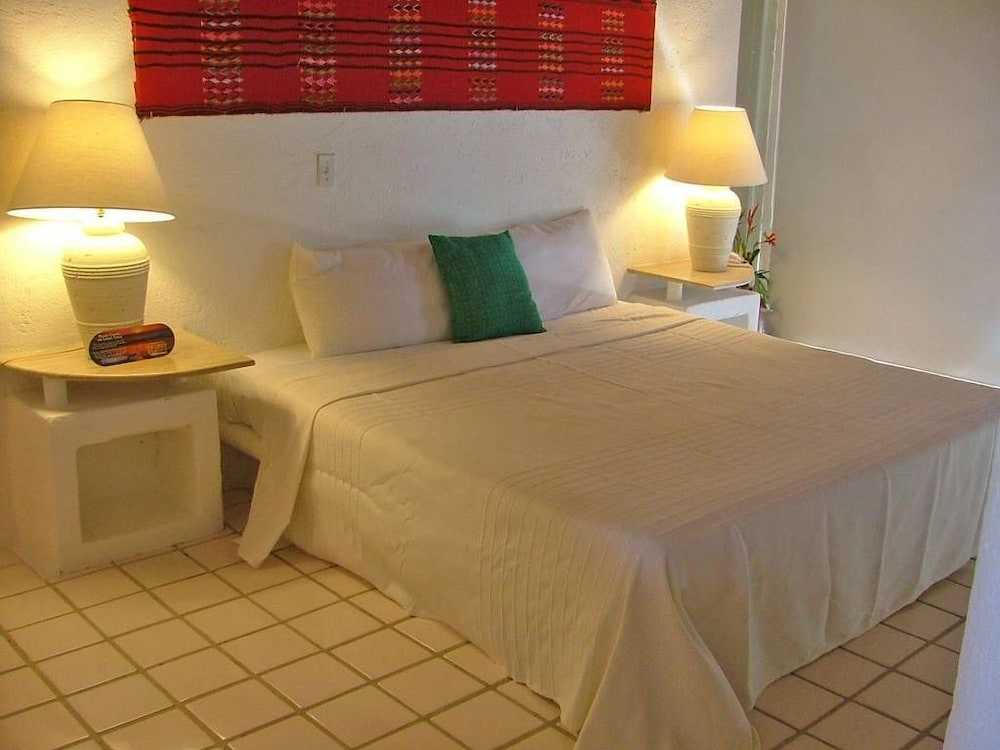 Avaliação TripAdvisor
Baseado em 123 avaliação
Ver todas
Este agradável resort, pode encontrar-se em San Felipe. Estão disponíveis 68 quartosde hóspedes para conveniência dos hóspedes. Os visitantes podem usufruir da ligação Wi-Fi nas áreas públicas do San Felipe Marina Resort & Spa. Este alojamento não oferece receção 24 horas por dia.
Mais detalhes
Disponibilidade
Selecione a data da sua viagem
Selecione a data da sua viagem para verificar a disponibilidade dos quartos.
Informações do estabelecimento
Este agradável resort, pode encontrar-se em San Felipe. Estão disponíveis 68 quartosde hóspedes para conveniência dos hóspedes. Os visitantes podem usufruir da ligação Wi-Fi nas áreas públicas do San Felipe Marina Resort & Spa. Este alojamento não oferece receção 24 horas por dia.
Entrada a partir de: 15:00
Saída até: 11:00
Comodidades do estabelecimento
Comida / Bebida
Restaurante
Piscina e comodidades de bem-estar
Piscina Exterior
Piscina Interior
Serviços de recepção
Depósito de bagagens
Sem berços/camas para crianças disponíveis
Sem camas desdobráveis/extra disponíveis
O estabelecimento é limpo com produtos desinfetantes
O estabelecimento confirma que está a implementar medidas adicionais no domínio da segurança dos clientes
O estabelecimento confirma que está a implementar medidas adicionais no domínio da limpeza
São aplicadas medidas de distanciamento social
Estabelecimento para não fumadores
É fornecido gel desinfetante para as mãos aos hóspedes
Lavandaria
Acesso para cadeiras de rodas – não
Os funcionários usam equipamento de proteção individual
A temperatura dos funcionários é medida com frequência
Os lençóis e as toalhas são lavados a uma temperatura mínima de 60 °C
Internet sem fios grátis
As superfícies tocadas com frequência são desinfetadas
Sem elevadores
Apoio para excursões/compra de bilhetes
Receção (horário limitado)
Pequeno-almoço disponível (sobretaxa)
Bar/Lounge
Cafetaria
Cofre na receção
Piscina para crianças
Jardim
Estacionamento sem motorista grátis
imposição de intervalo entre as estadias dos hóspedes 48 horas
Bar na praia
As propostas de lazer e entretenimento à sua disposição incluem uma piscina exterior e uma piscina interior. Este hotel disponibiliza ainda Wi-Fi grátis e apoio para excursões/compra de bilhetes.
Avaliação dos hóspedes
TripAdvisor
Pontuação dos viajantes
Excelente

24

Muito Bom

23

Bom

17

Razoável

21

Ruim

38
Perfil dos viajantes
Negócios

6

Romântica

31

Viagem a sós

1

Família

45

Viagem com amigos

11
Resumo das pontuações
Atendimento

Custo-benefício

Limpeza

Localização

Qualidade do sono

Quartos
This is not a hotel!
Avaliou em 8 de agosto de 2021
We arrived at 2:30 PM on a Monday, no entrance guard at all during our entire stay. Everybody could have just walked in. The Hotel with about 70 rooms was rather empty. The Manager was sitting in her office with view to the Reception that was not occupied. She told us in a careless way that there is no check in before 3pm. All other 6 check ins had to wait too and some of them have been waiting for hours! The keys and the papers where visible prepared on the back desk at the reception. At 3:05 pm a receptionist arrived with some other staff and she made the check ins one by one. I ask myself what they are doing on a weekend when the hotel is busy??? (they have around 70 rooms) We got the key and had to search our room. Of course, nobody did help us with our luggage. I expect at least an offer to do so when paying 120 USD a night. The room was soso. A stone hard mattress, old furniture, a teeny bathroom and a loud central A/C from the 1990. The hotel is around 35 years old and probably nothing got changed since then. We had thick black hairs on the floor and dirty glasses, I mean really dirty glasses. The bathroom was small and outdated. Only two bath towels, no small ones and no facials. The WC was the size for children and the shower had an old plastic curtain I tried to touch as little as possible. The A/C was so loud inside the room and the exhale on the patio even louder, so no way to relax when the A/C switched on. They did clean the coffee machine with chlorine and did not wash it out with water. The first coffee I made I had to spit out right away. The grounds are uncared, garbage laying around everywhere and the rubbish containers are full. We saw the same rubbish for three days, so nobody is cleaning. So was the pool (no pool towels nowhere, not even in the room): an oily film on the water and dirt in the corners. From there I brought a souvenir back home: an ear infection I had to treat with antibiotics. 😠 Restaurant or a bar? Nonexistent. You cannot even buy a beer, water or something to eat. The next 7/11 store is approximately 3 miles away. We tried anyway to enjoy our days but it was difficult. When I checked out, the receptionist told me that before I get my cash deposit back I had to make while check in, I have to bring all my belongings out of the room (It was about 35°Celsius/95F) that somebody can go and check the room. Are they worried that somebody is stealing an at least 10-year-old coffee machine or a towel from MGM Resort in Las Vegas? Yes, believe it or not, one of the two towels we had was from MGM Resort Las Vergas. I would give a 1-star review or less but Anais, one of the two Receptionists pushed it up with her kind and friendly way to a 2-star review. I am really sorry for her that she has to work at such a place, she deserves better. For me this hotel looks like a place they just let die and try to make as much money out of it without investing anything. Dear owners, I recommend you to exchange the manager immediately, reorganize everything and invest lots of money - or sell this place to professionals who know what they are doing. The only positives this place is having are the beach location and Anais the receptionist. I would not even stay here for free, sorry
travellerforever2008
Good value, attractive property and great beach location
Avaliou em 2 de junho de 2021
We had a junior suite, which included a separate king bedroom with en suite bath, and common area with well stocked kitchenette/ living area/second bedroom and second bath. There was ample patio space for 4 to dine outdoors. The private beach was the best feature- very clean, uncrowded and great views toward San Felipe. We found the room clean, beds comfortable and water pressure great! If they would upgrade the somewhat tired towels it would enhance the experience.
berkleypup
Clean room, great location on beach, security needs to walk around property to end the after parties in middle of night
Avaliou em 26 de maio de 2021
Reception area personnel was very pleasant. Arrived without reservation and got a room on 2nd level on Main office building. Paid $142. Room had 2 beds, and was clean. High ceilings and roomy. Big sliding door leads to large outside patio. No patio furniture though. I pulled out a chair from the inside table to sit out in the evening. Huge Beach is easily accessible from our room. Hotel has 2 pools, indoors & outdoors, they looked like they can use a cleaning, we did not use. Hotel has a nice huge area at beach with lots of individual palapas to provide needed shade. Only complaint and it was an important one; was the noise from people staying next door to us returned to their room at 1am decided to have an after party, not knowing we had an early morning fishing excursion. I talked to the front desk, and they mentioned security does walk around the property, luckily I had my earplugs, can't say how it went for others around them.
knowwheretogonow
A resort? Seriously??
Avaliou em 27 de abril de 2021
Not so much a resort as a rather shabby motel in the middle of nowhere. No local shops or restaurants, just the hulk of an abandoned high rise construction site. Nothing in the room beyond a tv and beat-up old air conditioner (which didn't chill the air). Bed lies on a concrete block (yes, really!) Some terrible maintenance issues - my patio door would not close because the handle was hanging off (they did come and fix this when I complained). Needless to say I didn't use the patio in any case because there wasn't so much as an old chair out there. On a positive note, the wifi worked ok. But they were charging us $180 a night for this crock of s***e which is an utter rip-off. He even asked for $50 cash each as a down payment against "damage" - we soon made clear that this was not happening. Avoid if you can and choose a hotel in San Felipe town, where you can enjoy the local amenities without having to drive home afterwards.
TiredTrotter
Pleasant Stay
Avaliou em 6 de dezembro de 2020
Spent one night here on way to Cabo. Hotel room was very clean, mini-kitchen and frig were nice, beachfront location, easy checkin, parking close to room, 3 EV chargers, 2 for Tesla—all working, quiet and secure. You can tell they try hard to keep the hotel up. The bed was firm but comfortable, linen very clean. I will stay here again.
DennisD126