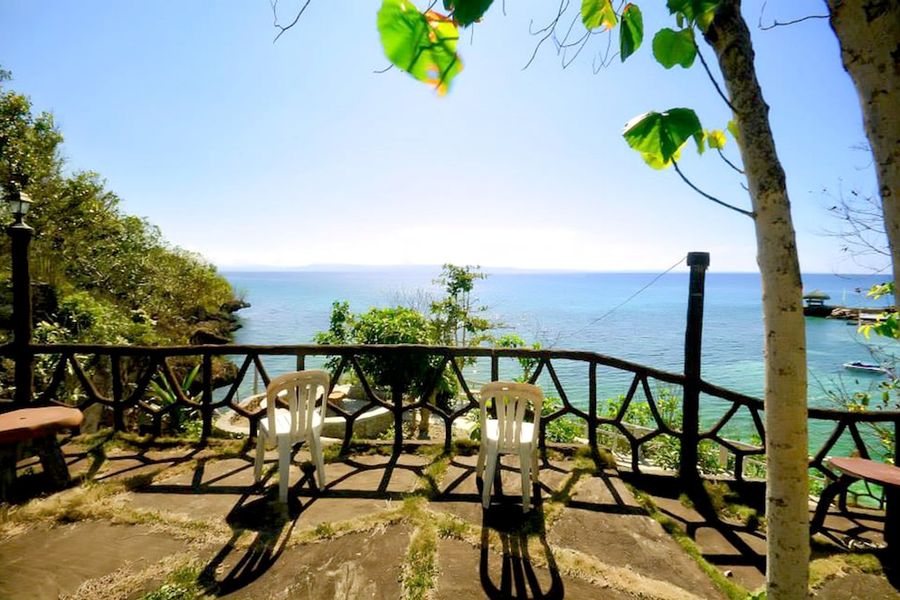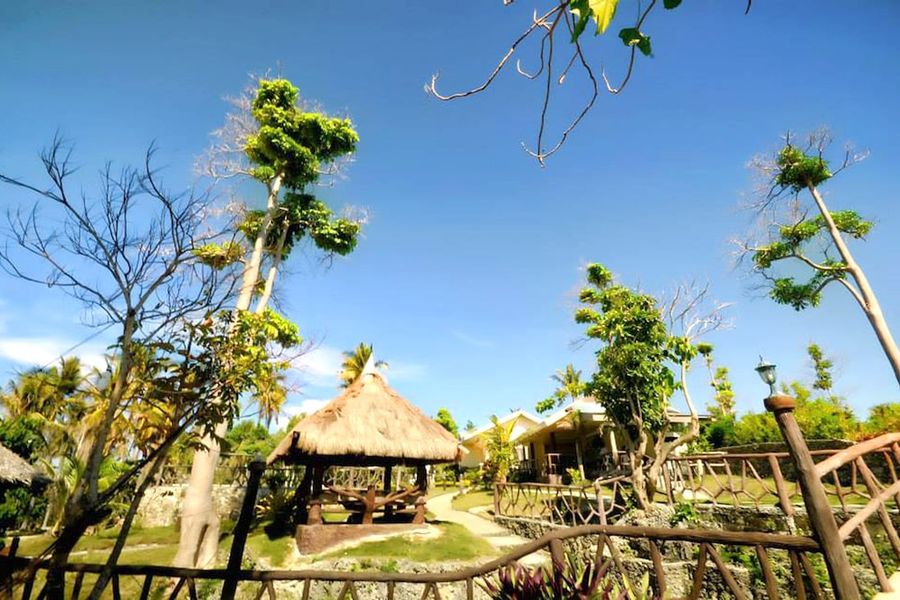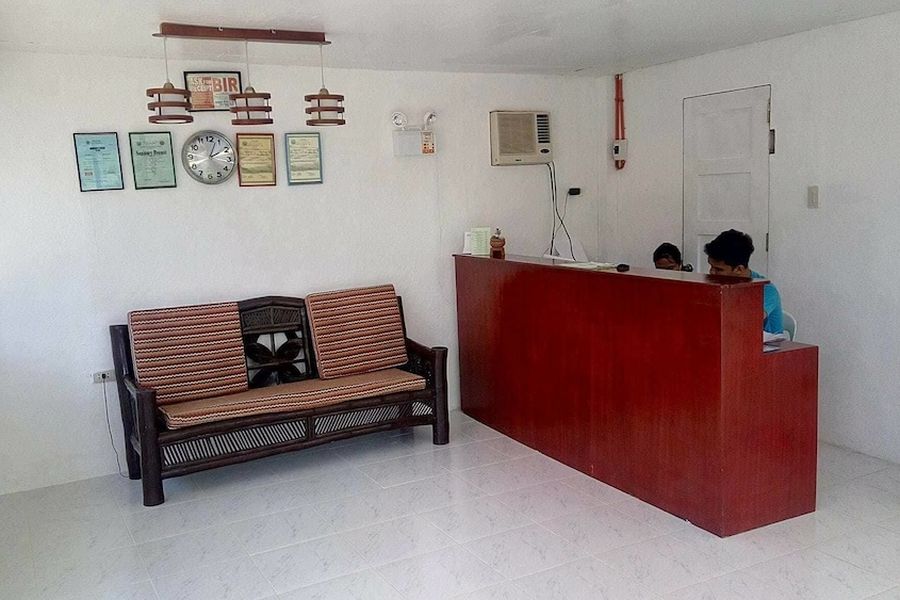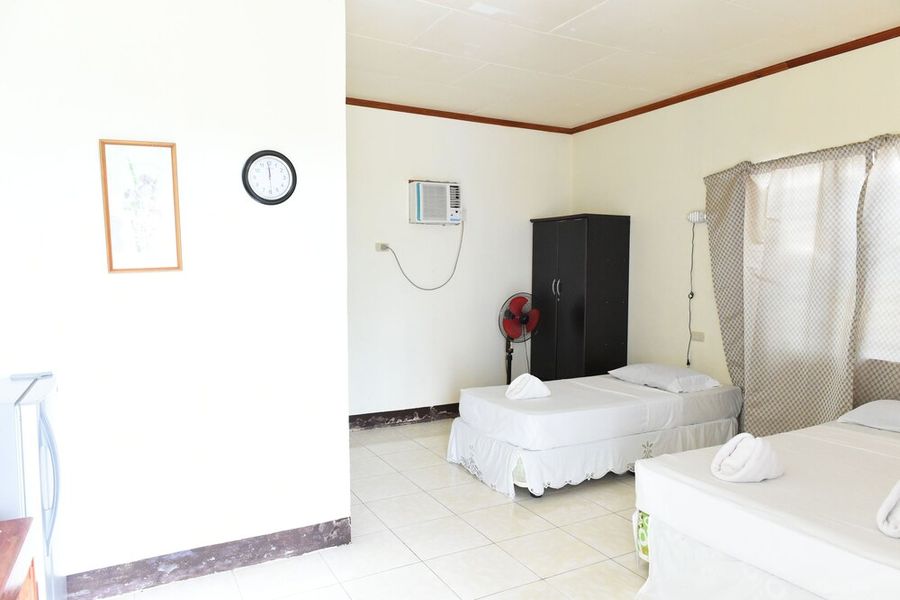 When you stay at Bano Beach Resort in San Francisco, you'll be on the beach and 11 minutes by car from Danao Lake. This beach hotel is 26.8 mi (43.1 km) from Green Lagoon Park and 13.8 mi (22.2 km) from Mabini Beach.Make yourself at home in one of the 14 air-conditioned guestrooms. Rooms have priva...
More details
OpenWeather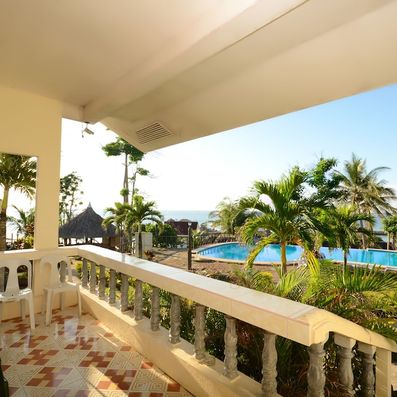 Quarto casal família
Max. 4 adults and 3 children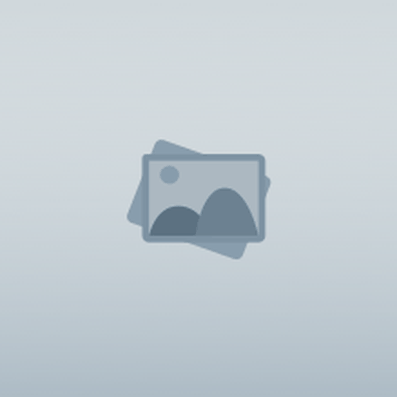 Quarto solteiro standard, 2 camas de casal
Max. 4 adults and 3 children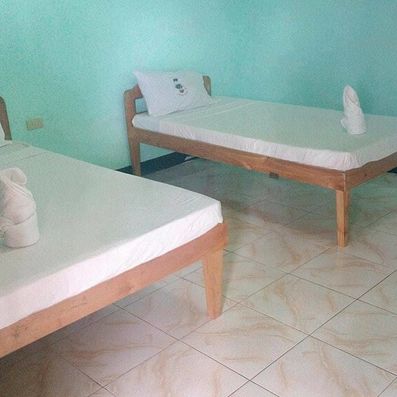 Quarto solteiro standard, 1 quarto
Max. 2 adults and 1 child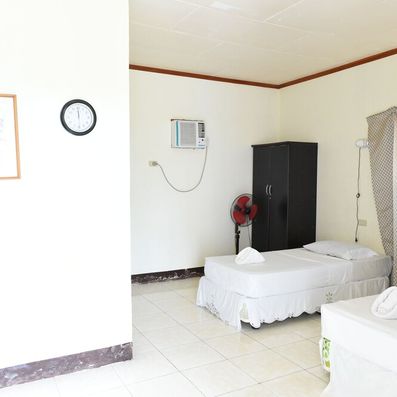 Quarto Superior
Max. 2 adults and 1 child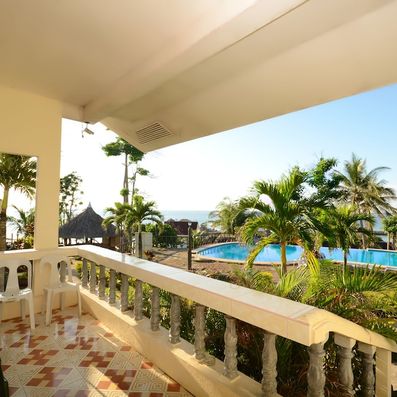 Quarto standard
Max. 2 adults and 1 child
Quarto família, 2 camas Queen
Max. 4 adults and 3 children
Property Info
Check-in starts at: 12:00
Check-out ends at: 13:00
When you stay at Bano Beach Resort in San Francisco, you'll be on the beach and 11 minutes by car from Danao Lake. This beach hotel is 26.8 mi (43.1 km) from Green Lagoon Park and 13.8 mi (22.2 km) from Mabini Beach.Make yourself at home in one of the 14 air-conditioned guestrooms. Rooms have private balconies. Complimentary wireless Internet access is available to keep you connected. Bathrooms have showers and complimentary toiletries.Enjoy a meal at the restaurant, or stay in and take advantage of the hotel's room service (during limited hours). Quench your thirst with your favorite drink a...
Mangodlong, Himensulan - San Francisco, Cebu City - Philippines - 6050
Property Amenities
Check-in starts at: 12:00
Check-out ends at: 13:00
Guest rating
TripAdvisor
Travelers rating
Excellent

1

Very Good

4

Good

2

Reasonable

2

Bad

8
Travelers profile
Business

0

Couples

5

Solo travel

1

Family

4

Friends getaway

6
Scores Summary
Cleanliness

Location

Rooms

Service

Sleep Quality

Value
As
Reviewed 19 september, 2022
I have booked 2 rooms for 4 nights. They had taken straightaway £192.24 in my cridit card after I put the details of my card. Pls.. pls… peiple don't get rip off.it was very disappointed on our arrival. No kettle in the room,mugs coffee, towel, toilet paper,the shower was broken and the amd no hot water. The Ameties of Bano beach resort doesn't exist. No white beach no restaurant, And when I complained amd ask for a refund on arrival. The care care called Mabel Bano the niece of the owner of the resort have said that the owner donr live local and they live abroad amd she can't give us a refund. So I have home up the Agoda after on arrival, and all they said was apologising, and they going to sort it out.and had an email saying I had to wait 72 hours till I hear from them. Waited and waited amd swap emails, and they said I need proves about the property,so sent them photos wirh the broken shower, dirty swimming pool and some abandont kitchen that suppose to to be restaurant. Amd no white beach,so after all those swap emails from agoda where I paid my booking. And agoda have said in the end they had contacted the property and they refused to give me a refund cos it says in the policy that it's none refundable? I said I had a confirmation email yea with the none refundable after they had taken the amonth of my cridit card' It was very stressful day that was on our holiday specially we had a young child and dog with us.and even a bottle of water in the room on arrival would be helping after a long journey. Once again people don't get rep off specially in their demeaneaur Ameires. Per aloud, white beach,swimming all dosnt exist, all they need in their swimming pool is frogs amd fishes how dirty that was.no Wi-Fi .never ever again and agoda wasn't very helpful an all.so was a very bad experience in Camotes island in cebu city, with the false advertising from agoda gow to rip people off. Tina Shepherd.from uk.
B5822NCtinas
Literally garbage
Reviewed 6 may, 2019
If there was a way to rate this a Zero out of 5 stars I would. This place is literally the worst place one can ever find in Camotes. From the rooms, the service, the security and the water (or lack thereof). My family had to find another resort out of desperation because the resort was filthy, smelled like toilet in the bed room and the pics online are nothing compared to the actual resort. Stay away from this resort.
MumFlyer
This place is a DUMP, literally. The worst resort that I saw in Philippines.
Reviewed 14 april, 2018
I chose to book a room in Mangodlong Rock Resort for 3 nights, via this site. I went all the way thru the booking process. At the very end of the booking process, it told me I had booked a room in Bano Beach Resort. Say what?! (I have screen shots of the entire process). I contacted TripAdvisor to let them know their web site had a serious flaw. After waiting on hold off/on for hours, the rep told me they will put me in touch with their "partner", Asia Travel (AT) to sort it all out. I wound up getting 2 bookings thru AT, 1 for 2 nights at Mangodlong Rock, and the 3rd at Bano Beach, because Mangodlong Rock was completely booked on the 3rd night, even though TripAdvisor had told me in the beginning Mangodlong Rock had 3 nights available, on my desired dates. I went to Philippines, and then to Camotes Island. Note: There are 3 separate resorts, in a triangle configuration, right next to each other. Mongodlong Rock, Mangodlong Paradise, and Bano Beach, which have no ownership or management affiliation with each other, other than the confusing similarity in the names of 2 of them. We checked into Mangodlong Rock, which is a VERY nice resort. During my 2 nights stay there, I popped next door to check out Bano Beach, because we were going to be moving there for the 3rd night. I was completely horrified to see that Bano Beach was a TOTAL DUMP, literally!! It looked like they dump a lot of their garbage, right there on the property, AND the garbage is the 1st thing you see when you enter the property. It was DISGUSTING! (See my photos attached to this review). When I saw all this, I refused to check in. I went to the front desk and told the lady this, and demanded a refund. She said "Asia Travel still has your money, so you have to talk to them". In desperation, I went to Mongodlong Paradise, which is directly across the small road from Bano Beach, and literally begged them to rent us a room, which they did (and it was also AWESOME. We wound up staying there several more nights, it was that good). I have been talking to Asia Travel ever since about the refund, and thus far, they have been giving me the run around, saying "We have escalated this issue to upper management in our company and the resort. Please be patient". This has been going on for over 1.5 months now. I think their goal is to a) keep my money and b) delay me long enough so I cant file a charge back (which you have to do within 60 days). I finally filed a charge back with my bank, although they said they very likely won't be able to get my money back. Needless to say, Im NOT PLEASED about all this. Incidentally, a lot of the photos on here are pics of Mangodlong Rock, NOT Bano Beach. This is very deceptive. Bano Beach Resort has NO beachfront. Only Mangodlong Rock, and Mangodlong Paradise have (gorgeous) beachfront access.
Johan H
Yes it's relaxing..but it's not what I've expected
Reviewed 14 june, 2017
Bano Beach Resort or BBR resort 1. We find it difficult to locate the resort (For first timers) kasi signage lang sa labas makita mo or along the road at medyo malayo pa pala ang resort, it took us about 10-15 mins marating after sa signage na nakita namin sa road and we got lost (3 times) they didn't even bothered to put "arrows" or pointing to the direction where the resort is located. 2. Nag book kami ng isang room EXPECTING sa main resort nila kami mag stay but sadly they booked us to their so-called-extension resort which they called Palanas. It was a bit okay but it's not what we've expected. 3. I asked the lady who managed the place that we want a room with TV, so she took us there and again.. na disappointed kami kasi the TV was not functioning 4. it was late at night and I wanted to take a shower then I just saw a BIG gecko or "tuko" in the bathroom!! and a small gecko on the walls.. pag check out namin pag bukas.. we really got suprised kasi my geckos/tuko pala din sa ilalim ng bed namin. Srsly... they need to get rid of it!!! 5. Lastly, the caretakers are actually good but it's the resort that I don't like. I posted this not to discourage you.. but hoping this review will make a betterment on the resort.
Christine R
Simple Comfort
Reviewed 5 june, 2017
The place was clean and nice. Pool was small, the property had no private beach front but accessible to other beaches which was very near. The problem that we had was there was no proper reception area, no receptionist in charge. There was no cafe or restaurant to order but there were staff in charge you can ask to cook food you bought, and they have a limited menu but no restaurant area. or You can eat in the room. Overall for the price, it was okay, a good place to just sleep in.
colorforoxy