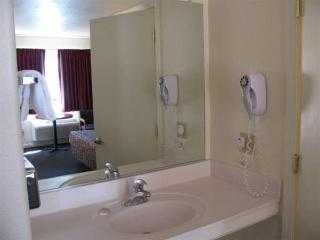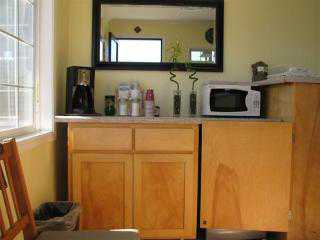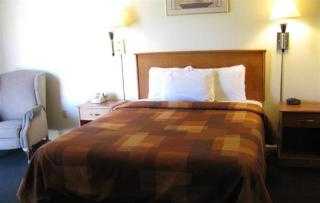 Revisión de TripAdvisor
Basado en 136 reseña
Ver todo
Este agradable hotel está en Santa Rosa. No se permiten mascotas en las instalaciones.
Más detalles
Disponibilidad
Selecciona la fecha de tu viaje
Selecciona la fecha de tu viaje para verificar la disponibilidad de habitaciones.
Información de la propiedad
Este agradable hotel está en Santa Rosa. No se permiten mascotas en las instalaciones.
Check-in a partir de las: 15:00
Check-out hasta las: 11:00
Comodidades de la propiedad
No hay cunas / camas para niños disponibles.
Protección acrílica entre clientes y empleados en las principales áreas de contacto
No hay camas supletorias disponibles.
El establecimiento se limpia con productos desinfectantes
El establecimiento confirma que está implementando medidas adicionales en el área de seguridad del cliente
El establecimiento confirma que está implementando medidas adicionales en el ámbito de la limpieza
Se aplican medidas de distanciamiento social
Trabajadores esenciales solamente: NO
Establecimiento para no fumadores
Se proporciona gel desinfectante para manos a los huéspedes.
Los empleados usan equipo de protección personal
imposición de un intervalo entre las estancias de los huéspedes 24 horas
Recepcion 24 horas
Las sábanas y toallas se lavan a una temperatura mínima de 60 ° C.
Internet inalámbrico gratuito
Las superficies que se tocan con frecuencia se desinfectan
Acceso para sillas de ruedas (puede haber algunas limitaciones)
Sin ascensores
Con una terraza y jardín donde descansar y comodidades como conexión a Internet wifi gratis, ¡no te faltará de nada! Se ofrece además una televisión en la zona común, una zona de pícnic y una zona par
No fumadores
No fumadores
Calificación por los huéspedes
TripAdvisor
Calificación de Viajeros
Excelente

32

Muy bien

59

Bueno

28

Razonable

8

Mal

9
Perfil del Viajero
De negocios

14

En pareja

49

En solitario

17

En familia

33

Con amigos

15
Resumen de puntajes
Calidad del sueño

Habitaciones

Limpieza

Relación calidad-precio

Servicio

Ubicación
A Deranged Management
Opinión escrita el 2 de novembre de 2019
I reserved a room at North Bay Inn, 1875 Mendocino Ave, Santa Rosa, CA, US, 95401 for two nights; October 25 and October 26, 2019. Because of the Kincaid Fire, the airport was closed and my flight from Santa Rosa to Los Angeles was canceled both on October 27 and October 28. I had to request another night's lodging from the management of North Bay Inn. When I requested another night, I was shocked by the rude, inappropriate and incredibly angry response I received from the manager, an Asian Indian woman who would not give me her name. American Airlines called me at 9 AM to inform me of my flight cancelation. I immediately called the manager at 9:15 AM to request another night's stay. This horribly rude woman demanded that I present myself within 15 minutes to the office to surrender my room. I told her that I need some time to pack and dress and requested 30 minutes. She shouted that she had a party of five that needed my room in 30 minutes and if I wasn't out I would not be able to get another room. When I went to the office, she continued to shout at me that she had not had any sleep because of the Kincaid Fire and the owner of the inn was on the phone with her throughout the night. I responded in a calm tone that if she talked to her other guests the way she was talking to me, it was no wonder the manager kept her up all night, as I was sure a number of guests would have complained about her rude, nasty behavior. She denied being rude or shouting as she continued to shout at me. I said okay may I please have another room. She shouted again that I would have to pay "extra", even though the room was smaller than the one in which I had stayed the two previous nights. When I asked why the room was so expensive, she again shouted that it was all she had and I had to take it or leave. She rudely said, "Do you want the room or not? If you don't, get out, we're busy." I reluctantly took the room. Because of the shabby way I was treated, I assure you that I will never stay in this hotel or in any hotel operated by the owners of this establishment ever again. It is my hope that these unworthy innkeepers will lose business until the manager is replaced by a stable, professional, customer serving individual. As a post note, when my taxi arrived at the hotel to pick me up, this crazed women came running out of the office to demand what he was doing there? I ask you, since when is it strange to see a taxi enter a hotel parking lot? The woman is deranged.
Michael P
Retired traveler.
Opinión escrita el 10 de agosto de 2019
The room I was given was clean. The furniture was very casual. The furniture needed updating. The room was dark. The Wifi was very weak and the TV had limited channels. Sports channels were only available. I couldn't get the TV on to mainstream TV, very odd. I feel the room was over priced for what I got. I regret staying there.
merimon47
Clean and Convenient in Santa Rosa
Opinión escrita el 8 de agosto de 2019
We were here for a five-day visit with family, and wanted a place to stay that wouldn't break the bank. The North Bay Inn was a perfect choice. It appears to be family-run, the staff is friendly, the room was spotless when we arrived and cleaned every day. Breakfast is very basic (coffee and a packaged sweet roll,) but the location is so convenient to multiple other eateries that it's really not a problem. We'd stay here again any time!
atlantatrish
the bed is not close to a queen bed it felt like sleeping worn springs
Opinión escrita el 24 de febrero de 2019
my wife and I almost fell of the bed it was clean but in bad shape a loud noise in the bathroom like a loud horn on and off by itself went to the office and told them about it but he said the room has no problems I insisted he come to check it out he did turned the lights and the fan on and off but no noise he gave me a bad look and said you see nothing wrong as he was leaving the noise came back he said oh my good that is not good at 11:00 pm we moved to a room next to the one we had but we can still here that loud noise .I do not understand how tripadvisor gave them the good ratting
zwarah
Average Motel
Opinión escrita el 16 de febrero de 2019
I crashed here with a few friends when we came up for Younger Day...it's average. We didn't encounter any cleanliness issues like we have at other motels...but it is very clearly a budget motel with a razor thin profit margin. The comforter was thin and the breakfast was instant coffee, instant Quaker oats, some fruit, and svenhards. At the end of our stay, the front desk person was very, very concerned about us leaving and immediately went into our room after we left...not sure why. I do have to give the motel props for being a 1 minute walk from Ike's though, and a short drive from In n Out.
Irishdudeguy88