COUNTRY INN SUITES FORT BRAGG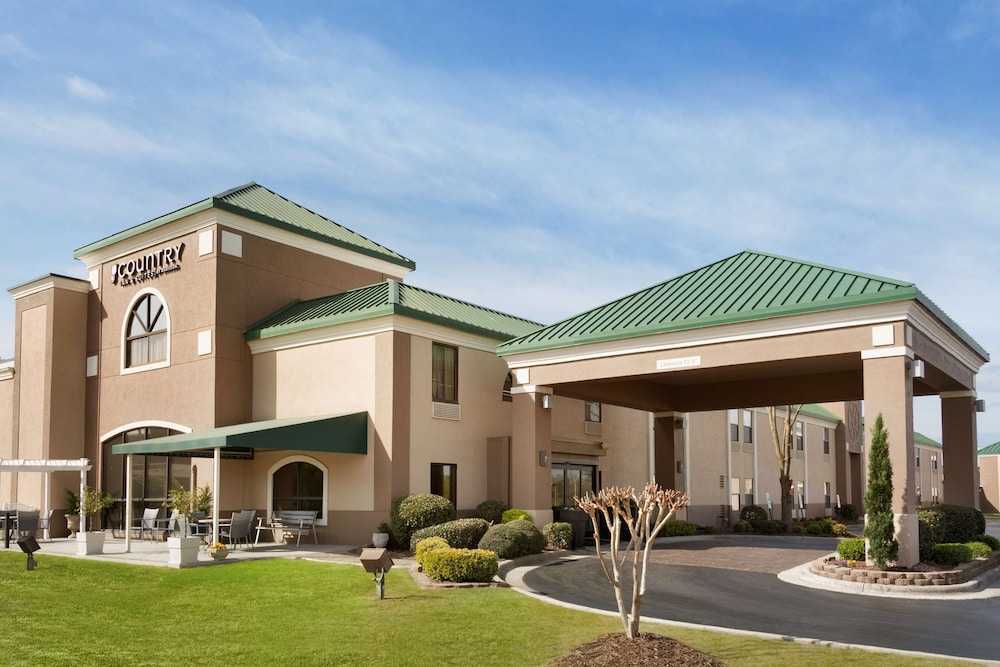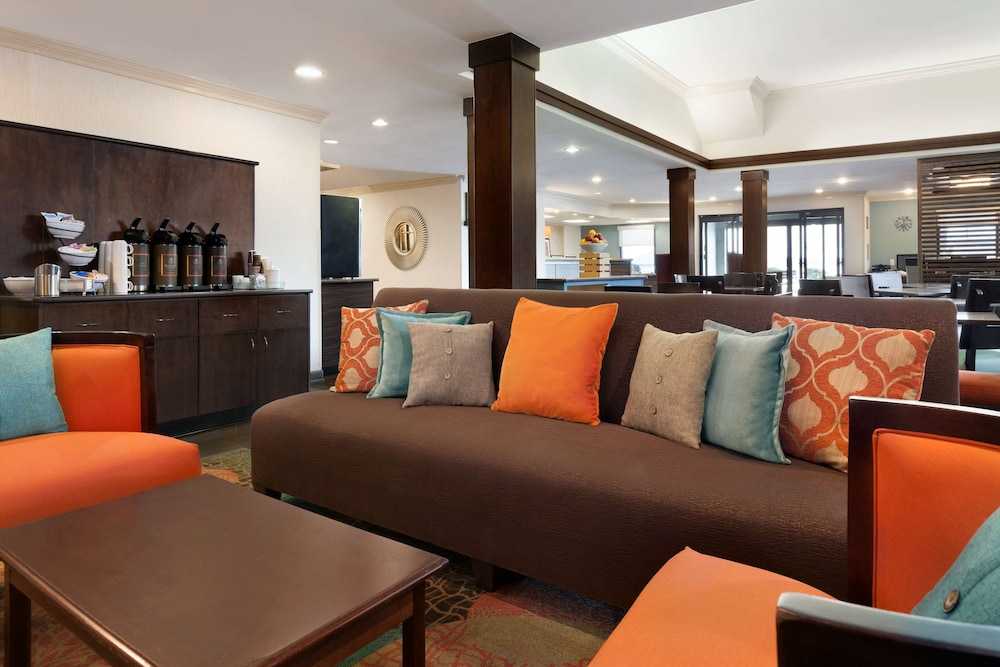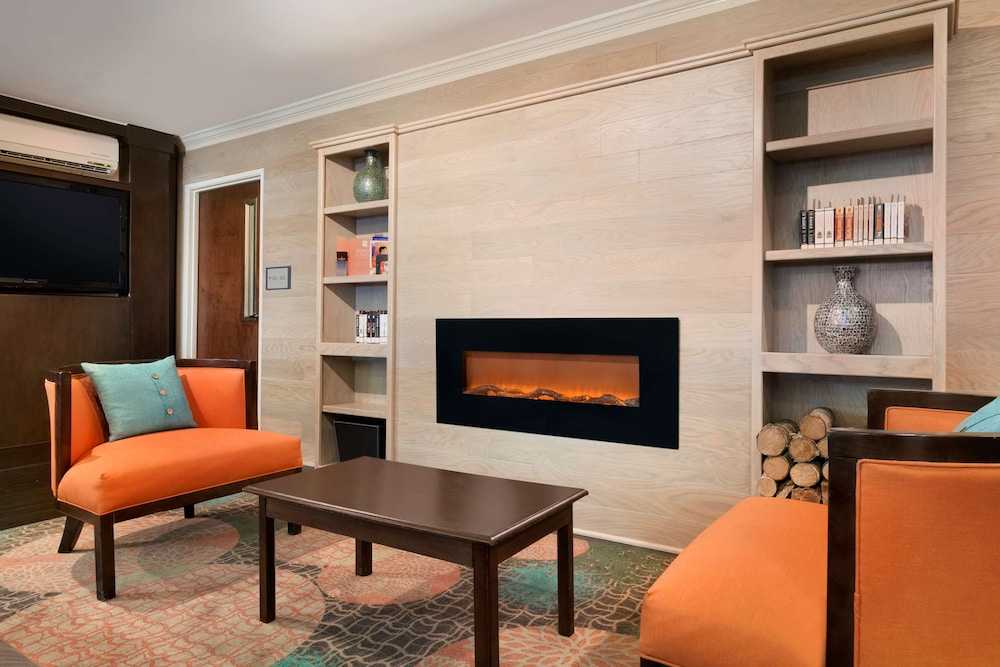 Avaliação TripAdvisor
Baseado em 270 avaliação
Ver todas
Localização Do Estabelecimento Com uma estadia Country Inn & Suites by Radisson, Fayetteville-Fort Bragg, NC em Spring Lake (Pine Forest), ficará a 15 minutos de carro de Fort Bragg e de Centro Comercial de Cross Creek. Este hotel está a 1,7 km (1,1 mi) de Carvers Creek State Park e a 10,2 km (6,3 m...
Mais detalhes
Disponibilidade
Selecione a data da sua viagem
Selecione a data da sua viagem para verificar a disponibilidade dos quartos.
Informações do estabelecimento
Localização Do Estabelecimento
Com uma estadia Country Inn & Suites by Radisson, Fayetteville-Fort Bragg, NC em Spring Lake (Pine Forest), ficará a 15 minutos de carro de Fort Bragg e de Centro Comercial de Cross Creek. Este hotel está a 1,7 km (1,1 mi) de Carvers Creek State Park e a 10,2 km (6,3 mi) de Pope Army Airfield. As distâncias são apresentadas à 0,1 milha e ao quilómetro mais próximo.
- Carvers Creek State Park - 1,7 km/1,1 mi
- Fort Bragg - 1,9 km/1,2 mi
- Pope Army Airfield - 10,2 km/6,3 mi
- Centro Comercial de Cross Creek - 16,7 km/10,4 mi
- Airbo...
Mais detalhes
Entrada a partir de: 15:00
Saída até: 11:00
Comodidades do estabelecimento
Piscina e comodidades de bem-estar
Piscina exterior
.
Comodidades / Instalações para negócios
Sauna
Proteção de acrílico entre os clientes e os funcionários nas principais zonas de contacto
Check-out sem contacto disponível
O estabelecimento é limpo com produtos desinfetantes
O estabelecimento confirma que está a implementar medidas adicionais no domínio da segurança dos clientes
O estabelecimento confirma que está a implementar medidas adicionais no domínio da limpeza
São aplicadas medidas de distanciamento social
Estabelecimento para não fumadores
É fornecido gel desinfetante para as mãos aos hóspedes
Lavandaria
Os funcionários usam equipamento de proteção individual
A temperatura dos funcionários é medida com frequência
Receção 24 horas
Os lençóis e as toalhas são lavados a uma temperatura mínima de 60 °C
Internet sem fios grátis
As superfícies tocadas com frequência são desinfetadas
Serviços de lavagem a seco/lavandaria
Acesso para cadeiras de rodas (poderá haver algumas limitações)
Café/chá nos espaços comuns
Acessibilidade nos quartos
Equipa multilingue
Pequeno-almoço grátis
Polibã adaptado para cadeiras de rodas
Casa de banho acessível para cadeiras de rodas
Cofre na receção
Uma sala de reuniões
Jornais grátis no lobby
Internet com fios grátis
Sala de fitness
Estacionamento sem motorista grátis
Estacionamento com acesso para cadeira de rodas
Espaço para conferências
Business center aberto 24 horas
Lojas de presentes ou banca de jornal
Receção grátis
Braille ou sinalização em relevo
Secador de cabelo
Dispositivos de assistência auditiva
O estabelecimento segue as orientações de higiene e limpeza de uma entidade reguladora ou de uma marca Safety Protocol (Radisson)
Frigorífico
Cofre no quarto
Casa de banho privativa
Micro-ondas
Sofá-cama
Há várias opções de lazer e entretenimento ao seu dispor, incluindo uma piscina exterior, uma sauna e uma sala de fitness. Este hotel disponibiliza ainda Wi-Fi grátis e uma loja de presentes/quiosque
Não fumadores
Sem serviço de limpeza e arrumação do quarto
Cafeteira/bule
Mesa de escritório
Controlo da temperatura no quarto (ar condicionado)
Apenas banheira
Jornal grátis
Berços/camas para crianças grátis
Chamadas locais grátis
Apenas polibã
Ferro/Tábua de engomar
Camas desdobráveis/camas extra (grátis)
Quartos comunicantes/adjacentes disponíveis
Serviço de televisão por cabo
Televisor LCD
Canais de televisão premium
Roupa de cama indisponível
Sinalização em braille
Elevador
Avaliação dos hóspedes
TripAdvisor
Pontuação dos viajantes
Excelente

138

Muito Bom

53

Bom

31

Razoável

20

Ruim

28
Perfil dos viajantes
Negócios

115

Romântica

25

Viagem a sós

19

Família

81

Viagem com amigos

10
Resumo das pontuações
Atendimento

Custo-benefício

Limpeza

Localização

Qualidade do sono

Quartos
Not Clean
Avaliou em 7 de novembro de 2021
Remodeling going on; however, rooms were not clean and one of the two rooms I reserved also had roaches. Staff was pleasant and helpful but hotel maid service needs to do a better job. Obviously supervision is not good.
dlfoote1946
Clean But Sounds Like The Fast And the Furious Outside
Avaliou em 5 de setembro de 2021
Overall this hotel was as expected. Our room was clean and spacious. Continental breakfast was provided. (Cold only, no hot yet). The front desk staff was very nice. Very convenient to Ft Bragg. There is a mostly vacant shopping center next door and people were over there most of the night (until after midnight) with their cars. We jokingly referred to it as "fast and the furious" because they were all lined up showing off their neons, or their music system or whatever. Then randomly they would take off revving their engines etc. It was loud and a bit irritating. Not the hotels fault but it is worth noting that the location is kind of loud, at least on the Saturday we were there.
AmandaC957
Bad management
Avaliou em 6 de julho de 2021
Had a bad trip including no housekeeping even after asking three times. Found a used toilet brush in the hallway that stayed there for a day. Caught maid staff smoking weed on the side of the building instead of servicing our room. Asked manager to contact us twice and she was apparently too busy for customer service. Don't bother staying here. It looks nicer than the other places but only on the outside.
378jaynam
Should have gone camping...
Avaliou em 6 de julho de 2021
Not the worst place I've stayed but in the bottom 3. In the whole world. I once stayed in a hotel in Tblisi only days after the Russians stopped bombing the city. It was still a better hotel than the Country Inn & Suites in Spring Lake, NC. I know the reputation of Spring Lake and this hotel still somehow disappointed me. Check-in was spotty as the hotel's computer was down, but this hurdle was overcome in a manner that I expect will precede fraudulent activity on my credit card. The system being down also meant the wifi was down. Combine that with the broken television in the room and lack of AT&T or Verizon cell service and there was a considerable deficit in entertainment options. Upon entering the room we were greeted by the stray hairs of at least one prior occupant, and a large spider. The spider did help us put away our luggage, a bellhop being an unexpected luxury in what can charitably be described as a budget hotel. We were confused when our room wasn't serviced by housekeeping on our second day. It turns out that as a Covid mitigation measure rooms are only turned down every 3rd day of a stay. Would have been nice to know beforehand, but understandable I suppose. On the third day our room was not serviced; the front desk promised to remedy it the following day. It will come as an absolute shock to you, dear reader, that on the 4th day our room was skipped again. When informed, the front desk tried to explain to me the "every 3rd day" policy, and I in turn tried to explain how calendars work. Morning of day 5 and we hear housekeeping making the rounds and get our stuff to leave the room for them...and they skipped our room again. Great. To the front desk, where I'm told they think my room is empty. Immediately after telling someone on the phone that they're booked to capacity. What? Finally I convince the lord high-master of the front desk that the room is indeed occupied and in need of turn down; I depart and sacrifice a bull so that perhaps the hospitality gods will smile on me. This pleased the gods and I returned that evening to find fresh sheets and towels in my room. Speaking of towels, they appear to be overbleached Wendy's napkins - in both their absorbency and texture. The bathroom played host to another guest in the form of mold. Mold growing in the shower grout, on the soap dish, really wherever it could latch on. I guess am exhaust fan in a bathroom in a high humidity area is just a touch too bourgeois for the Comfort Inn & Suites. The hotel's overall decore ranged from broken furniture (night stand, fridge, television in our room) to an avant-garde dirty toilet brush on display in the hallway. The hotel was potpourried in a unique mixture of stale moisture, mold, and Marijuana - the latter distributed liberally by the hotel staff. 0/10, would rather camp under a freeway overpass than stay here again.
MrWodesnday
Good
Avaliou em 23 de maio de 2021
We stayed here on our way to Florida. Front desk staff was excellent. Very good hotel for the price. Hotel was clean & very big. Close to everything. We would stay here again. We were on the 2nd floor so elevator was great
yurgo