Town & Country Resort At Stowe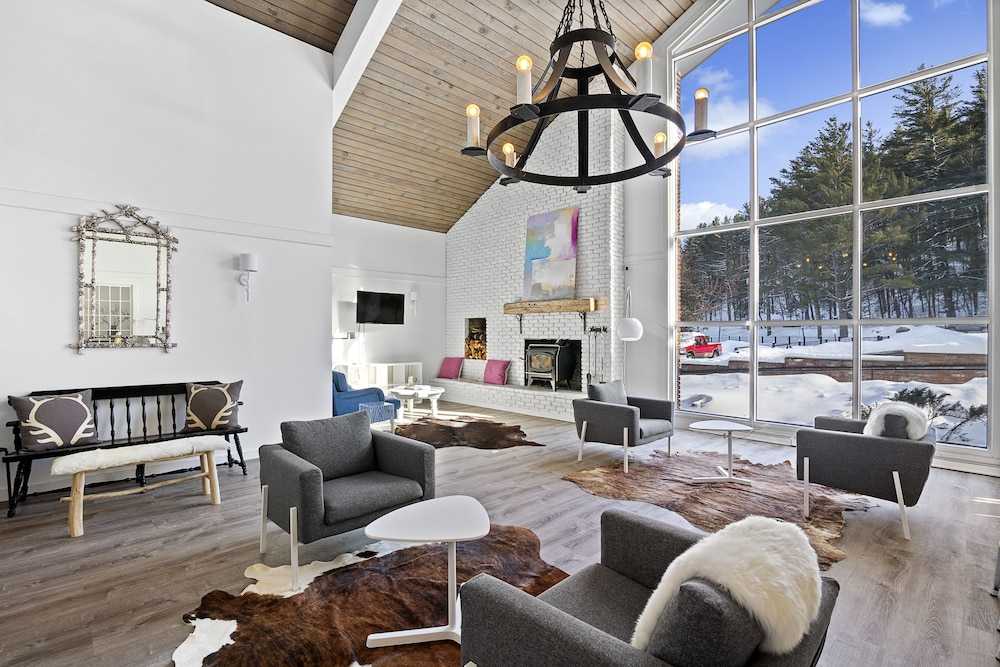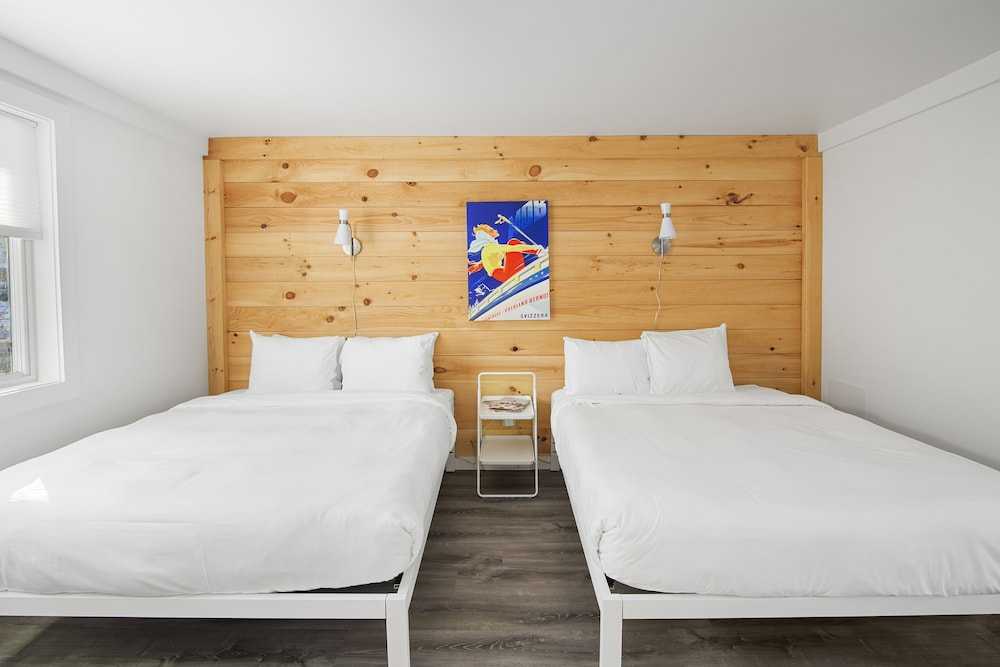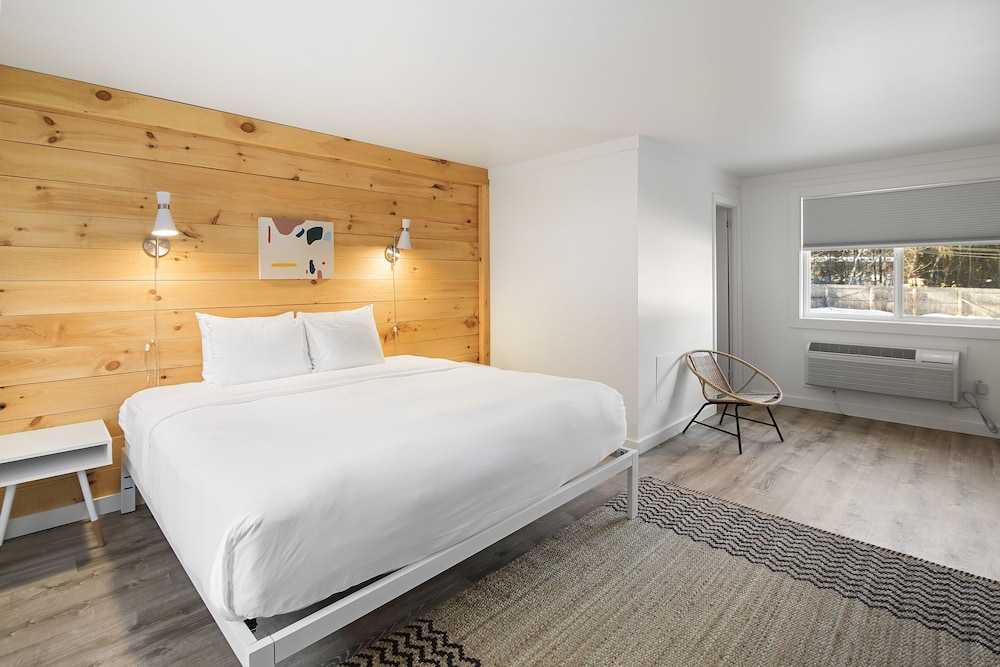 Avaliação TripAdvisor
Baseado em 50 avaliação
Ver todas
Este agradável hotel encontra-se em Stowe. O hotel oferece ligação de internet por Wi-Fi nas áreas comuns.
Mais detalhes
Disponibilidade
Selecione a data da sua viagem
Selecione a data da sua viagem para verificar a disponibilidade dos quartos.
Informações do estabelecimento
Este agradável hotel encontra-se em Stowe. O hotel oferece ligação de internet por Wi-Fi nas áreas comuns.
Entrada a partir de: 15:00
Saída até: 11:00
Comodidades do estabelecimento
Comida / Bebida
Restaurante
Piscina e comodidades de bem-estar
Piscina
Comodidades / Instalações para negócios
Salas de Reuniões
Serviços de recepção
Depósito de bagagens
Proteção de acrílico entre os clientes e os funcionários nas principais zonas de contacto
Check-out sem contacto disponível
O estabelecimento é limpo com produtos desinfetantes
O estabelecimento confirma que está a implementar medidas adicionais no domínio da segurança dos clientes
O estabelecimento confirma que está a implementar medidas adicionais no domínio da limpeza
São aplicadas medidas de distanciamento social
Apenas trabalhadores de áreas essenciais: NÃO
Estabelecimento para não fumadores
É fornecido gel desinfetante para as mãos aos hóspedes
Os funcionários usam equipamento de proteção individual
Máscaras disponíveis para os hóspedes
Os lençóis e as toalhas são lavados a uma temperatura mínima de 60 °C
Roupa protetora disponível para os hóspedes
Internet sem fios grátis
Luvas disponíveis para os hóspedes
As superfícies tocadas com frequência são desinfetadas
Acesso para cadeiras de rodas (poderá haver algumas limitações)
Sem elevadores
Café/chá nos espaços comuns
Receção com acesso para cadeira de rodas
Check-in sem contacto disponível
BTT nas imediações
Guarda-sóis junto à piscina
Check-out rápido
Receção (horário limitado)
Bar/Lounge
Piscina exterior sazonal
Cofre na receção
Jardim
Terraço
Estacionamento sem motorista grátis
Espreguiçadeiras junto à piscina
Circuitos para caminhadas/bicicleta nas imediações
Estacionamento com acesso para cadeira de rodas
Espaço para conferências
Estação de carregamento de veículos elétricos
Caminho acessível em cadeira de rodas
Centro de congressos
Área para piqueniques
Tire partido das várias atividades recreativas, incluindo uma piscina exterior sazonal, ou aproveite para contemplar soberbas vistas a partir da açoteia e do jardim. As facilidades adicionais incluem
Lareira no lobby
Micro-ondas partilhado
Distribuidor de água
O estabelecimento segue as recomendações de higiene e limpeza da iniciativa "SafeStay" da AHLA (EUA)
Lareira de exterior
Dimensão do espaço para conferências (metros): 1000
Avaliação dos hóspedes
TripAdvisor
Pontuação dos viajantes
Excelente

20

Muito Bom

16

Bom

7

Razoável

5

Ruim

2
Perfil dos viajantes
Negócios

0

Romântica

12

Viagem a sós

1

Família

14

Viagem com amigos

5
Resumo das pontuações
Atendimento

Custo-benefício

Limpeza

Localização

Qualidade do sono

Quartos
Road Trip
Avaliou em 19 de outubro de 2021
We are traveling as a family of 5, our boys are grown, so we needed space. The Triple Queen room was what we needed and the room was nice. Simple. But, comfortable. Under and behind beds need to be cleaned..it was obvious that they haven't been swept or mopped in a while. Overall a nice experience tho! Would recommend!
anote2sarah
Good place in a great location.
Avaliou em 11 de outubro de 2021
Our room (12) was bright and clean with very modern furniture. The 2 queen beds were quite comfortable. The bathroom was in good shape, too. The automated check-in and out made arrival and departure very easy. Despite being near Mountain Rd, the room was quiet through the night. The only noise we heard was from a fan running in the unit underneath us. Fortunately it was off during the night. The wifi worked fine but surprisingly there was only one charging port, which was on the base of the desk lamp. All other electric outlets, except 2 high up in the bathroom, were in use. A couple more charging options would be useful (as well as a note in the lower unit about fan noise). Lastly, the front window screen was missing, which made it difficult to ventilate the room on an unseasonally warm day without inviting a few bugs in. Bottom line, despite the nit-pics a nice place to stay in a great location in a great town.
TLM1940
Things to Love, Things to Dislike
Avaliou em 17 de outubro de 2020
Town & Country is a conveniently located hotel in Stowe. What's to love: - Conveniently located near the center, food, breweries, and other places of interest - Inexpensive - Accommodating - Updated - Easy check in and check out What's to hate: - Maintenance not keeping up with rooms - Can be cleaner - LOTS of spiders - Reception not available often Truly, this resort would've got 2.5 stars from me, but I rounded up instead of down for being accommodating. The initial room was very small, but it was fine for our short 2 night stay. We dropped off our belongings and took off. Upon our return we get in and when we tried to close the door it wouldn't close or lock. The door jamb looked complete broken like someone broke in, but it was obvious they hadn't - at least not during our stay. I was able to get a hold of someone at the reception area and I demanded a room swap and upgrade for inconvenience. They were quick to satisfy. The second room wasn't very clean, but it was twice the size. I'm OCD so I flip a room around before I open any bags. I found dirty socks underneath the mattress, the area rug was stained, and it's obvious the cleaning crew does a spritz and a wipe. There was a lot of dust under the beds. The third room was the better of the three. It was much cleaner, as big as the second room, smelled clean, and it would do for our 2 night stay. The rooms are updated, but hopefully maintenance and cleaning doesn't allow them to go down hill again. I found old pictures from before the renovation and it was obviously much needed. If you're afraid of spiders - guests beware! There were about 3 in our room. I guess it's expected in Vermont, but you'd think they'd deal with them during cleaning as it was obvious where they were. Our room wasn't even cleaned on the second day we stayed. I don't know if that's due to Covid or not. We considered ending our stay early the second day, but could not get a hold of reception all day. I even stopped into the lobby three times and no one was at the front desk. All in all, an affordable stay in the heart of Stowe. It's somewhat walkable with a 3-5 minute drive to some of the most frequented areas. I could handle a 1-2 night stay, but not much else. Book it during off season when reception could be more accommodating. You'd be hard pressed to switch rooms during the busy season. A hotel this inexpensive is likely to be sold out. Kudos to reception for being accommodating when available.
Andres C
Great value and love the modern renovation!
Avaliou em 13 de outubro de 2020
I booked a full over full bunk room. It was small but cozy, with mini fridge and TV. The room is clean and I like the modern style. The hot water is quick and awesome especially in a freezing cold night. There is a great pizza place just right near the hotel where the food was great. A lot of young people were there during dinner time. Just 3 mins drive you can get to a place without light pollution and see all the stars. Definitely a great value to stay and will recommend my friends whoever come next time.
linlin006
Funky motel gem in Stowe...plus a few recs for your trip
Avaliou em 7 de setembro de 2020
We just returned from Town and Country and could not have been happier with our stay. We are a family of 4 traveling with an 8 and 10 yr old. We got a double queen room. The room was fantastic. Super refreshed bedding and room with clean fresh updates like pops of color, functional simple furnishings and kitschy art like a white acrylic deer head. The bathroom still needs to be redone but is very clean and functional. The lobby area is also super funky and bright. I only visited to get some refills on water bottles/ice and a morning coffee. They had pool towels here, as well as toiletries you may have forgotten, extra masks and some local guide magazines. Besides the room, we spent the most time at the pool area. Pool was perfect for our kids. They had a ball each afternoon and took breaks from swimming to sit in the funky chairs, play ping pong or corn hole. There is also a fire pit and pretty decent restaurant that you can get drinks and food poolside until around 9pm. It's called The Deep End. Overall a super value for the funky/comfortable and fun touches. The hotel is also walking distance to loads of restaurants and shops and really only a 15 min walk into Stowe downtown. Stowe is taking COVID seriously, which we were very happy with, so you may want to make some dinner reservations in advance for busy weekends. Love the Stowe area and all to do, including the rec bike path (we rented at AJ's and that was just fine...walking distance from hotel). Had amazing crepes at Skinny Pancake and then a great dinner at Ranch Camp (super casual). Also highly recommend a horse ride at LaJoie Stables (about 35 minutes away through the gorgeous mountain pass road). Lastly, sandwiches in town at Cafe on Main were exactly what our hungry post ride crew needed, follwed by a beer on the lawn at Public House. This entire trip brought my love of travel and discovery back, after being away most of the season due to covid. Have fun in the mountains!
StephCCambridge