Sam's Town Hotel & Gambling Hall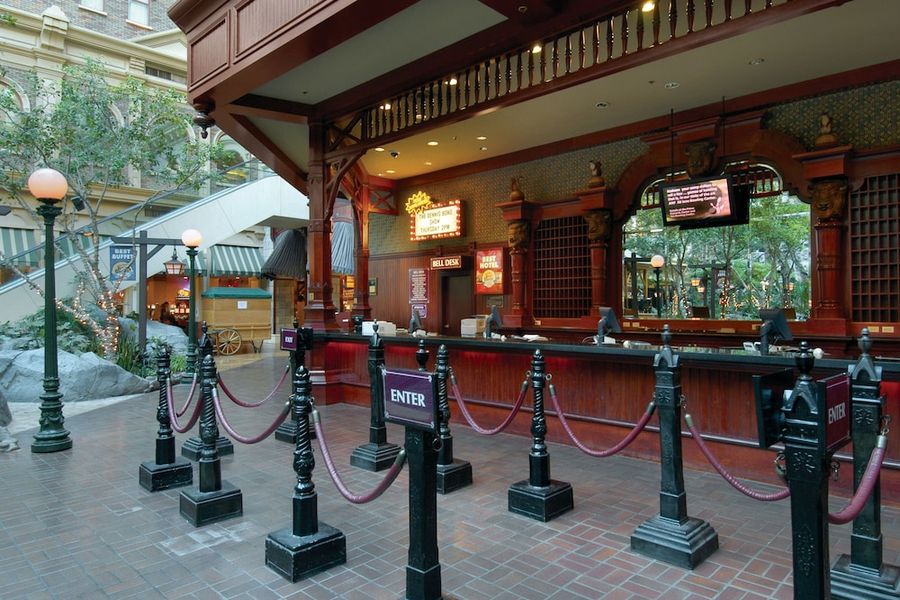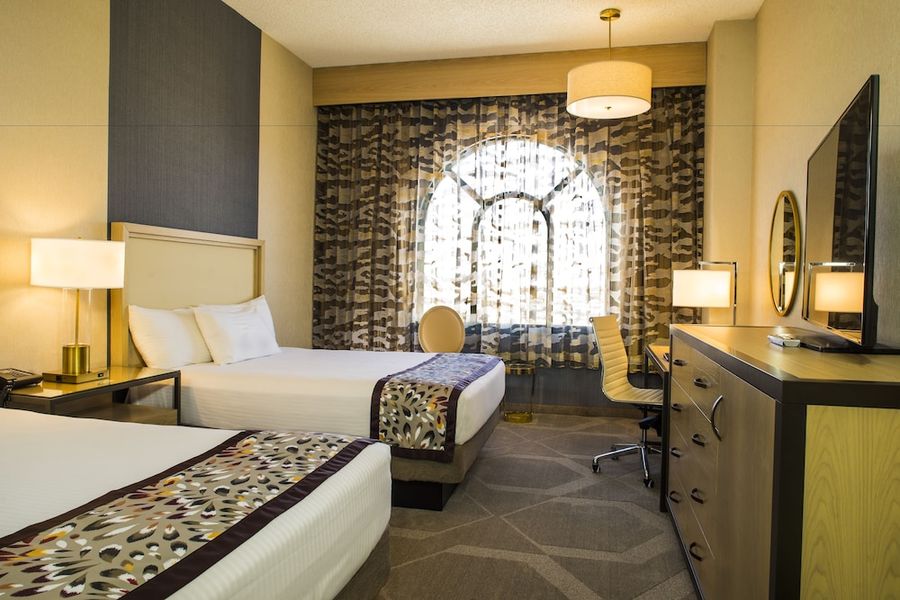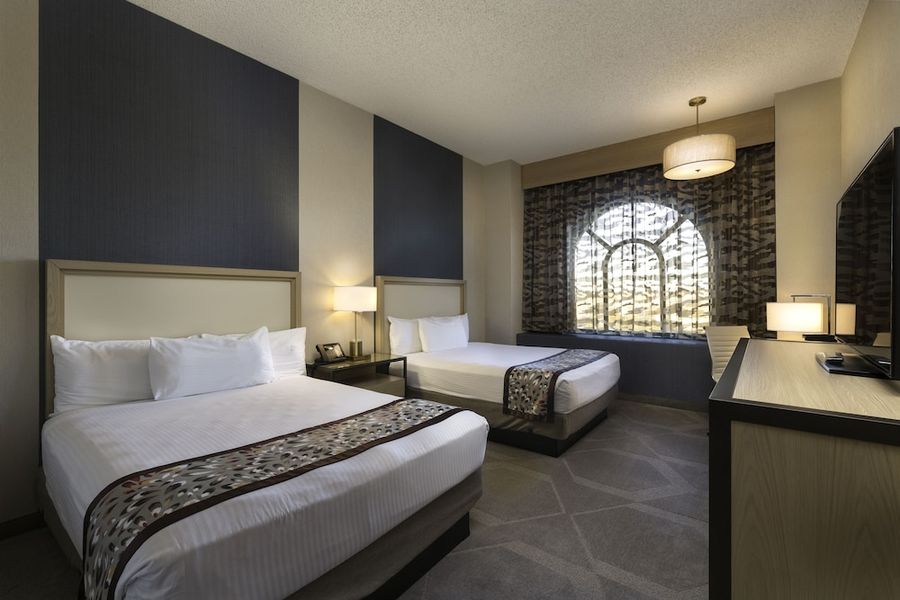 Property Location With a stay at Sam's Town Hotel & Gambling Hall in Las Vegas (Sunrise Manor), you'll be within a 15-minute drive of Fremont Street and Las Vegas Convention Center. This casino resort is 7.5 mi (12.1 km) from Casino at Luxor Las Vegas and 6.6 mi (10.7 km) from The Venetian Casino. ...
More details
OpenWeather
Select the date of your trip to check room availability.
Property Info
Check-in starts at: 15:00
Check-out ends at: 11:00
Property Location With a stay at Sam's Town Hotel & Gambling Hall in Las Vegas (Sunrise Manor), you'll be within a 15-minute drive of Fremont Street and Las Vegas Convention Center. This casino resort is 7.5 mi (12.1 km) from Casino at Luxor Las Vegas and 6.6 mi (10.7 km) from The Venetian Casino. Distances are displayed to the nearest 0.1 mile and kilometer. - Boulder Strip - 0.1 km / 0.1 mi - Sam's Town - 0.2 km / 0.1 mi - Boulder Station Casino - 3.6 km / 2.3 mi - Fremont Street - 5.2 km / 3.3 mi - University of Nevada, Las Vegas - 8.1 km / 5 mi - Sunset Station Casino - 8.2 km / 5.1 mi -...
5111 Boulder Hwy, Las Vegas, NV 89122, USA - Sunrise Manor, Nevada - U.S - 89122
Property Amenities
Check-in starts at: 15:00
Check-out ends at: 11:00
Guest rating
TripAdvisor
Travelers rating
Excellent

923

Very Good

846

Good

280

Reasonable

89

Bad

69
Travelers profile
Business

111

Couples

803

Solo travel

188

Family

544

Friends getaway

253
Scores Summary
Cleanliness

Location

Rooms

Service

Sleep Quality

Value
My return to a favorite haunt
Reviewed 16 november, 2022
For over 20 years we've spent many a trip staying a Sam's Town Las Vegas. Initially when our bowling league would sweep out here, but even after it left to go to South Point, we still came here as much as possible. Due to the pandemic and other events, it's been about 4 years since we came. As I was flying solo this trip, I choose to return to an old haunt. Things to understand about Sam's Town: It's not a high energy, chaotic Las Vegas entertainment destination. In other words, if you like the hustle & bustle of the Strip or Downtown Fremont Experience, you might find this place a bit too laid back. We enjoyed it because it's not craziness in motion. There is still lots to do here and has activities the whole family can enjoy. Recapping this trip. arrived on a Tuesday afternoon and checked in. At first the line was moving slowly as the front desk had only one person working it, and along with checking visitors in, she was also answering the phone. Finally, a second person came out of the back to help, and he checked me in. Not Mr. Personality, but highly efficient without making me feel rushed. The room was wonderfully clean. Sam's renovated the rooms about 5 or 6 years ago and they still look brand new. Comfortable bed, a mini-fridge, a safe if needed, a small sitting area, as well as a small desk area. Very comfortable and relaxing. The dining options are still limited and one-dimensional, even more so with the buffet still closed. Basically, you have a high-end Steak-&-Chop restaurant (The Angry Butcher) and a low-end steak and rib chain (TGI Friday's). Everything else is fast food. I did eat at both The Angry Butcher & Fridays and wrote reviews on both if you are interested. Short recap: Butcher = Wonderful. Fridays = weird. One other thing to note, no true breakfast options, which led me to go elsewhere. Gaming: Still fairly fair. You can play without feeling like there is a hole in your wallet. There is also a fair amount of video poker options still. Many casinos seem to be slowly eliminating VP, but Sam's so far has kept them on the floor. It's nice to have a variety. Family activities: Bowling, and decent-sized pool area, multi-screen Centry 21 theater, and a kids arcade. There must have been a youth baseball tournament for the upcoming weekend as a number of families with kids in uniform descended on Thursday night. What was a nice calm casino floor Tuesday & Wednesday became crazy-loud by the arcade Thursday night. I have to give security credit as they tried to wrangle the kids in. Very patient while being firm. Well done. Speaking of security, it is very present while not being over-bearing. More than once when I went out to my car, they were cruising by in their truck. There is always a guard checking room keys by the elevator, and you see them walking around as well. Sam's is not in the best of areas, so it's good they are taking visitor safety seriously. Overall, still a great place to stay and relax. I've already booked my return trip in 2023.
ArchieMYL
Do not go here if you have kids!!!!
Reviewed 3 november, 2022
We stayed at this Hotel for only one night, we checked in at 5 or 6 pm, and checking in was fine, the lady was nice so we thought it was going to be a great stay. We went to our room and the room was decent, definitely not 200 dollars good but whatever. We wanted to do something so we had chose that hotel because everything was inside of it and we wouldn't have to deal with vegas traffic. first of all the arcade was closed super early around 7 and so we tried to go to the bowling alley. They were also closed. in the bowling alley they have a few little arcade games but everything was broken and the ones that worked stole money. it was $2 just to play a game to get a cheap dollar store prize like the ones you get in the little gumball machine things that you find in a store entry way. after we put money in it wouldn't do anything and wouldn't give us our money back. at this point we were livid because we had paid this resort fee and we couldn't do anything. Now the part that made me so upset is that they do not allow anyone under the age of 17 to walk to there room past 7pm due to curfew laws. I understand why they have this implemented but we had to find out by being stopped by a security guard and being told we can not leave our room. The reason this irritated us so bad is because we didn't know about the curfew. We decided to research it and to even be able to find it on there website you have to really try to find it. Like it doesn't just tell you on there website you have to dig for it and look at other reviews of people saying this same thing. When we finally found it on the website it says curfew is 9 for people under 17 but then we asked the hotel front desk and they said 7. there are a few signs posted around the casino that say 7 but they are in the most random places and you can tell they have kind of been hidden so its not a problem and so you will stay or get kicked out for not knowing. If they would have told us (kindly) that there was a curfew it would have been fine but the one lady at the front desk raised her voice (probably because she has heard people complain about this same thing over and over and it irritates her) and she ignored us and walked away. The staff were incredibly rude except the lady in the bowling alley. We weren't little kids just running around the casino either, We were away from the casino and in the hotel part. We are 16 and almost 17 years old (funny how we can drive a car but can't walk ourselves to our room) and they treated us like we were children and they acted as if our parent just let us run around without her. We were walking food up to our room while she sat down at a machine for a minute and we were going to meet her exactly where we left and were told to call her as soon as we got to the hotel room and to when we were heading back down. We were not doing anything wrong and got in trouble and when we asked about this curfew thing we were treated horribly and were told that it's in the Fine Print. Who actually reads the fine print on every website they go to? like honestly no one takes the time to read the fine print on everything they visit because if it is really that important it shouldn't be hidden the way it is. Also everything food wise closes very early and there is no place to even get a drink. The water tasted like bleach so there wasn't much we could do and when we called the front desk to ask where we would go in the hotel to find a vending machine or anywhere with a drink they were rude and said we could walk down and get one from them because they don't have room service and they would also just give us a cup of water. they make it seem family friendly but it is not at all. I have never been to a worse hotel than this one. I also have realized that on Trip Advisor they reply to every comment except the bad ones. I would not be so angry if they would have just said something about the curfew and if we wouldn't have had to pay a resort fee before being told no where is open. Even at the movie theater the only things playing later at night were horror movies. We ended up checking out at 5 in the morning to go home instead of coming back and sleeping because they had such horrible service. I highly advise against going here if you have kids and/or you want to do anything besides gamble.
Cham5353
Bed Bugs
Reviewed 15 october, 2022
Beware of bed bugs. On the second day of our stay, my boyfriend had bites on his legs. We didn't know what it was until he killed a bug full of blood. Then we realized it was bed bugs. Filed a complaint with security and was assigned a new room. However we were told different things about our luggage was going to be cleaned. We were initially told the hotel would wash all our clothes, then we were told to leave it in our luggage while they treated the room. I didn't feel the hotel was concerned about the bed bugs. It seemed they must have this problem often based on their lack of concern. Very disappointed with our stay. Also the lack of restaurants at the hotel was also disappointing.
Julie T
No treat to go out for dinner here
Reviewed 10 october, 2022
There was some confusion in the beginning as we were told we could order a drink at the bar but would need to wait for a table about 15 minutes. We sat at the bar and waited. We got our drink about 15 minutes later but no table. Eventually the greeter let the waitress/bartender know we were waiting for a table. We ordered a burger and sandwich. There was so much time between taking our drink order and getting the drink. Finally getting the food order and getting the food. The burger was not edible as the top bun was too hard to bite into. We had no cutlery at the table. It took some time to get the cutlery. Another customer voiced his frustration. The staff that were there could not be blamed but the service was terrible. If the sandwich took longer than the burger that is no excuse for the lettuce on the burger to be cooked and the fries cool and the side salad warm. Not a great dinner out for sure.
Jules R
The Perfect place
Reviewed 21 september, 2022
We were meeting friends on the strip for a few days but wanted to stay someplace off the beaten trail the first night in town. We did not arrive until 3AM because of air delays so the front desk gave us an extended 2PM check out time without us asking. Lady that issued us players cards was also very friendly. It was not real crowded or smokey and very clean. Room was very nice. VP machines were up and down but we both left as winners. You can't ask for anything more
jay21212