Hôtel Première Classe Villepinte - Parc des expositions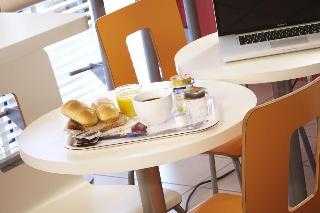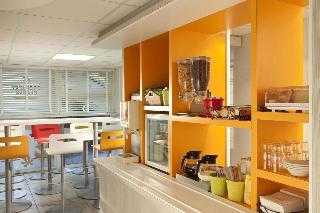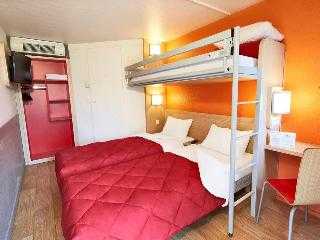 Avaliação TripAdvisor
Baseado em 263 avaliação
Ver todas
Este acolhedor hotel fica em Paris CDG-Roissy Airport. Localizado a 1000 metro(s) do centro da cidade, o estabelecimento permite-lhe um fácil acesso a tudo o que este destino tem para lhe oferecer. O Premiere Classe Villepinte dispõe de um total de 74 unidades de alojamento. Os visitantes podem usuf...
Mais detalhes
Disponibilidade
Selecione a data da sua viagem
Selecione a data da sua viagem para verificar a disponibilidade dos quartos.
Informações do estabelecimento
Este acolhedor hotel fica em Paris CDG-Roissy Airport. Localizado a 1000 metro(s) do centro da cidade, o estabelecimento permite-lhe um fácil acesso a tudo o que este destino tem para lhe oferecer. O Premiere Classe Villepinte dispõe de um total de 74 unidades de alojamento. Os visitantes podem usufruir da ligação Wi-Fi nas áreas públicas do Premiere Classe Villepinte. A receção está aberta o dia todo.
Entrada a partir de: 15:00
Saída até: 11:00
Comodidades do estabelecimento
Proteção de acrílico entre os clientes e os funcionários nas principais zonas de contacto
Sem camas desdobráveis/extra disponíveis
O estabelecimento é limpo com produtos desinfetantes
O estabelecimento confirma que está a implementar medidas adicionais no domínio da segurança dos clientes
O estabelecimento confirma que está a implementar medidas adicionais no domínio da limpeza
São aplicadas medidas de distanciamento social
Estabelecimento para não fumadores
É fornecido gel desinfetante para as mãos aos hóspedes
Medição da temperatura disponível para os clientes
Acesso para cadeiras de rodas – não
Os funcionários usam equipamento de proteção individual
A temperatura dos funcionários é medida com frequência
Os lençóis e as toalhas são lavados a uma temperatura mínima de 60 °C
Internet sem fios grátis
As superfícies tocadas com frequência são desinfetadas
Café/chá nos espaços comuns
Acessibilidade nos quartos
Equipa multilingue
Receção (horário limitado)
Pequeno-almoço disponível (sobretaxa)
Jornais grátis no lobby
Serviço de transporte local (sobretaxa)
Algumas das comodidades e serviços em destaque incluem Wi-Fi grátis e um televisor no espaço comum. Algumas das principais atrações locais ficam a uma curta viagem de autocarro, disponibilizado pelo h
Avaliação dos hóspedes
TripAdvisor
Pontuação dos viajantes
Excelente

14

Muito Bom

43

Bom

55

Razoável

63

Ruim

88
Perfil dos viajantes
Negócios

90

Romântica

48

Viagem a sós

24

Família

70

Viagem com amigos

22
Resumo das pontuações
Atendimento

Custo-benefício

Limpeza

Localização

Qualidade do sono

Quartos
Terrivel
Avaliou em 6 de dezembro de 2017
Cuidado com os vossos cartões de crédito!!!! Paguei a reserva na totalidade e eles fizeram débitos indevidos no cartão de crédito. Alem de não darem resposta nem por email ou por telefone (pois dizem que não falam ingles) LADRÕES
TuxaL4
Útil e perto do Parque des Expositions
Avaliou em 30 de novembro de 2015
Hotel com quarto minúsculo, com recepcionista um pouco emburrada e apenas disponível por uma parte de noite. O breakfast é simples, mas não muito saudável, com poucas opções além do básico. o quarto, embora minusculo , atendeu bem e estava limpo. Internet era mais ou menos. O retaurante do hotel Campanile ao lado, foi nossa salvaçao para comer à noite, e era muito bom. Bons preços, com cervejas artesanais. Da proxima ver tentarei ficar aqui. Tinha também um supermercado do lado e a localizacao era ótima. De UBer, dá uns EUR 8-10 euros até a feira.
FernandaSTe
Good for a stop over
Avaliou em 5 de janeiro de 2020
Ok. I had to write a review because here are so many bad reviews I needed to have my say. This hotel is 1 star so expect it to be basic. No kettle in your room but that's fine. We used it as an overnight stay on our way to Disneyland. It's perfect for that. There is heating and the room is warm and cosy. 2 single beds and a bunk over them. Fine for us. We had 2 rooms as there were 5 of us. It's small and very similar to a motel but I like that. No long corridors to drag luggage through. Not much space to put stuff but we had one bag for overnight so it was fine for us. It has everything you need, a bed, tv, toilet and shower. It was clean, fairly quiet, nice and dark at night and warm. Across the road is a supermarket and fuel station. 5 min drive is a shopping outlet and Ikea. We had a great nights sleep and would use this hotel again for a stopover again.
erc5179
Room Rate is Low, and So Is The Room Quality
Avaliou em 18 de julho de 2019
There are three beds in the room that my friends and I had (#55), but hardly enough space to put one person's belongings, let alone three, and housekeeping only left two towels in the room every day. On the day of our last night, they left only one towel. I had to go to the office every evening to get a couple of more towels and to get our card key for the door recoded, because it was reset each day. There is one double electrical outlet over the desk, and one that the video monitor is plugged into up high on the wall. I had to go to Darty to buy an electrical extension so that we could all charge our mobile devices at night. We wanted to watch a movie one night, but the monitors don't have USB outlets and we don't speak French. The bathroom (toilet) is the worst part, and it was very likely designed to be installed on a boat, as it consists of two pieces of molded fiberglass stuck together. The sink drain in the room we had leaks; not just a drip, but a dribble when there's water draining, and causes a raw sewage smell as it runs along the floor. It has a cracked ring at the fitting. The desk clerks don't speak English, so I used Google Translate to tell the woman working at the front desk about it, but it was never fixed (I know Google Translate isn't great, but I could tell that she understood what I was getting at). The toilet paper (with no roll) goes on a pointed spindle about 1cm in diameter and does not turn. The toilet paper roll was all torn up when we checked in, so I just pulled it off and set it on the very small sink counter that has so space to set toiletries. No washcloths or bath mat. There's not enough room to comfortably get dressed in the bathroom if you're sharing a room with friends. The shower is separated from the toilet and sink by just the curtain, and it's so small that the curtain rest against your body on one side the entire time you're showering. I admit, I'm 6 feet (183cm) tall and 200 pounds (90.7kg or 14 stone) now that I'm in my 50s, but that's not TOO big! LOL It's supposed to be a non-smoking room, but there was a cigarette hole burned into one blanket and there are several cigarette burns on the bathroom sink. There are ashtrays attached to the wall on the ground floor, so people smoke down there and smoke rises and wafts into the rooms above. I know that it's a discount hotel, and if you're going to be sleeping there for one night, it would be fine, except for the cigarette smoke (unless you're a smoker) and the lack of space in the toilet.
ETO_History_Buff
"The bad thing under the bed"
Avaliou em 29 de junho de 2019
I booked this hotel as a cheap and cheerful place to stay for one night on the way to Disneyland. Cheap, yes, cheerful, no. To start with, it looks like a prison. There was even a man climbing in through one of the windows as we pulled into the car park. I'm not sure if he was an inmate or a guest. On the plus side, there was a group of about 10 men having a barbecue right outside the front door, so there was at least the smell of cooking meat wafting through the air! Upon checking in, my 6 year old son decided to explore the room as children tend to do. Rather foolishly he decided to look under the bed and found more than he bargained for... Some children are scared of monsters under the bed. My son is now scared of the dildo under the bed. Or as he calls it "the bad thing under the bed". The lady on reception could not care less and the hotel has point-blank refused to provide a refund. They can, however, take some solace from the fact that Booking.com's customer service is equally shoddy. 0/10. Would not recommend.
StevenJames86