GuestHouse Inn & Suites Wilsonville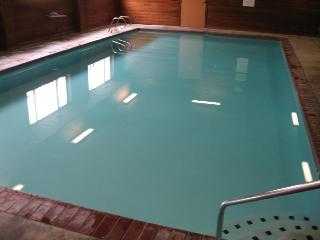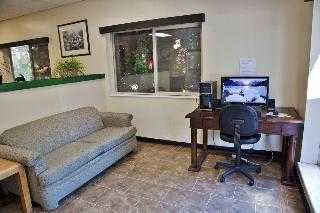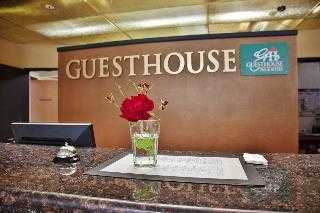 Revisión de TripAdvisor
Basado en 114 reseña
Ver todo
Este sencillo hotel está situado en Downtown. Hay un total de 64 dormitorios. Este establecimiento no admite mascotas.
Más detalles
Disponibilidad
Selecciona la fecha de tu viaje
Selecciona la fecha de tu viaje para verificar la disponibilidad de habitaciones.
Información de la propiedad
Este sencillo hotel está situado en Downtown. Hay un total de 64 dormitorios. Este establecimiento no admite mascotas.
Check-in a partir de las: 15:00
Check-out hasta las: 11:00
Comodidades de la propiedad
Piscina e instalaciones de bienestar
Piscina
Instalaciones comerciales / Instalaciones
Centro de negocios
Salida sin contacto disponible
El establecimiento se limpia con productos desinfectantes
El establecimiento confirma que está implementando medidas adicionales en el área de seguridad del cliente
El establecimiento confirma que está implementando medidas adicionales en el ámbito de la limpieza
Se aplican medidas de distanciamiento social
Trabajadores esenciales solamente: NO
Comidas empaquetadas individualmente disponibles
Se proporciona gel desinfectante para manos a los huéspedes.
Ropa sucia
Los empleados usan equipo de protección personal
imposición de un intervalo entre las estancias de los huéspedes 24 horas
Comidas empaquetadas individualmente disponibles para el desayuno
Recepcion 24 horas
Internet inalámbrico gratuito
Sin ascensores
Café / té en áreas comunes
Áreas de fumadores
Accesibilidad en la habitación
Cuarto de ducha adaptado para sillas de ruedas
Baño accesible para sillas de ruedas
Balcón o patio amueblado
Balcón o patio amueblado
Con una terraza y jardín donde descansar y comodidades como conexión a Internet wifi gratis, ¡no te faltará de nada! Se ofrece además una televisión en la zona común, una zona de pícnic y una zona par
Balcón o patio amueblado
Aprovecha los prácticos servicios que se te ofrecen, como conexión a Internet wifi gratis, una televisión en la zona común o asistencia turística (adquisición de entradas).
No fumadores
Aprovecha los prácticos servicios que se te ofrecen, como conexión a Internet wifi gratis o una máquina expendedora.
Elige entre las numerosas instalaciones recreativas ofrecidas, que incluyen un centro de bienestar y una piscina cubierta. Se ofrece además servicios de conserjería, servicio de celebración de bodas y
Calificación por los huéspedes
TripAdvisor
Calificación de Viajeros
Excelente

21

Muy bien

11

Bueno

23

Razonable

25

Mal

34
Perfil del Viajero
De negocios

20

En pareja

20

En solitario

13

En familia

43

Con amigos

12
Resumen de puntajes
Calidad del sueño

Habitaciones

Limpieza

Relación calidad-precio

Servicio

Ubicación
Gross
Opinión escrita el 24 de julio de 2021
First off the smell of the room hit hard when we walked in. It was so gross. If they weren't sold out we would ha e asked for a different room. The deadbolt was broken in more than one place & did nothing. The artwork was all gone from the walls with just the holders still there looking dumb. The bathroom tile grout was white under the sink and got blacker and blacker toward the shower. Around the toilet the grout was moldy orange. Just Ew. The beds and comforters looked old and not well kept. The only saving grace was the beds weren't terrible. They weren't great, but they weren't terrible. Oh and make sure to get a parking pass for your car or they say they will tow it away.
nae972
Worth reading
Opinión escrita el 22 de octubre de 2020
My boyfriend and I stayed here for three days because I had surgery. They were extremely accommodating. The rooms were clean and fresh and any request for extra pillows or food was easily handled. Great breakfast even eggs with sausage gravy. But more importantly this is a new owner who bought just prior to covid-19. Even so they kept the hotel open for the people that had no place to go. They kept the hotel open when the fires took place people lost their homes. They are very giving set of owners. They follow all state rules for covid. Spraying each room as a customer vacates. We need more owners like this and companies like this to help provide for those that had the unexpected happened to them. This is from a Goldendale couple that Ranch in Goldendale
kdhswanson
My husband and I have lived here for 3.5 months and we consider this home.We give motel 10 stars
Opinión escrita el 13 de agosto de 2020
We have stayed at every motel on I-5 corridor between salem ore & castle Rock wa And guesthouse inn is the only place that goes above and beyond in every aspect of a quality,comfortable & safe stay a-1 in every aspect the staff and management are friendly helpful and down right dynamite in every situation I was treated with respect.The manager Jessica is amazing and professional .the whole hotel is clean and the avid precautions to protect all guests from covid really have made our stay more relaxed.we enjoy a quality breakfast with great food , comfortable bed,spacious room,fridge,micro,ECT.and the cable has Internet YouTube on smart TV it's better than any other cable provided at any other hotel period . It's actually the very best hotel we have ever stayed at thank you for making us feel welcome
heidikB8759SI
Tweakerville
Opinión escrita el 26 de mayo de 2020
The girl that checked me in was very nice and there was a guy that was nice but the older lady that was working the next day was rude as hell which I guess is understandable since it was tweakers central they had people getting high right in front of the motel in the parking lot then ever time I went into the Hall you could hear guys yelling and screaming at there women and slamming stuff around then when I checked out they tried taking my 50 dollar deposit because she said I was smoking in the room because I don't throw my butts on the ground I field strip them then throw the butts in the trash when I got to my room I would sleep under a bridge before I would go there again
Hayaubrey
Probably Won't Be Back
Opinión escrita el 9 de decembre de 2019
I should have questioned things from the beginning, but there were no vacancies anywhere else in the area by the time I booked this room. First off, the advertised price of the room (no matter which site you booked from) was somewhere in the $85 range, but the total for the room was over $122. THIS WAS NOT A $122 ROOM!! That seems excessive for applicable taxes but like I said, I didn't have any choice since I waited too long to book a room in this particular location. I also wasn't too worried about the price since there was an indoor pool and breakfast. It's always nice to unwind and take a swim (and hottub) since the reason for the visit was to take my granddaughter to see her mother at the local prison, which is always stressful in itself. Breakfast for three, even at McDonald's is always over $20, so I always factor the free breakfast (and the time and convenience of it) into the price of a room, but this time it was definitely NOT a value. The property itself is older, which is NEVER a problem, but regardless of age, dirt is NOT welcome and this property and the room we stayed in was not clean. The grime on public areas (the pool/hottub room, floor tile, bathroom in pool/hottub room, and corners and sides of common carpeted areas, as well as walls and railings) was evident and unsightly. There was a really weird odor to the room that we could tell was coming from the lamp by the window so my boyfriend turned it off and removed the bulb at which time we could tell something was sprayed on the bulb to make the room smell better (jimmy rigged Scentsy?) The shower wasn't entirely clean so no bath for the granddaughter. The corners of the room were dirty as well as bathroom corners and cobwebs behind vent cover that was coming off of bathroom wall. We are morning coffee drinkers but the mini coffee maker in the room was missing a part (where you put the grounds, kind of important) so no coffee in the room....no problem, we'll just go down to the breakfast room. It was 8:30, so there should have been plenty (I didn't see a sign that said once items are depleted there will be no more until the next morning), but not only was there no coffee, but there was no juice, no eggs, no sausage, no waffle batter and no butter. There were some 1/2 muffins and bagel stragglers and cold cereal so that's what we made do with. We thought we'd just go to the lobby for coffee, but that was a no-go also; there was a little coffee, but it was cold. The pool has a cabin like atmosphere since there is wood paneling from ceiling and down the walls. Smells funky but who cares when you want to swim, right? There was a bathroom there also, which I'd not seen before in other hotels so I thought that was cool, until I walked in! FILTHY! But we swam (water was cold!) and hot tubbed and all was good with that. The next morning we went to swim and the pool was draining!! DRAINING at 9 am!! WHAT? No towels whatsoever, so I was glad I brought my own, but the other people in the hot tub had none and neither did my boyfriend or the other girl that came to wade in the pool. An attendant did bring a towel for my boyfriend since he heard the another girl ask for one (he came separate from us) and saw the pool draining and did a double take, like he didn't know what was going on either. As long as I'm complaining, I should note that the parking lot is cramped and like any other hotel, was full at nights' end, but there was at least one broken down car (with flats) taking up a space that should have been towed out of there. I would like to say that any one or two of these things alone wouldn't have been a deal breaker, but come one....coffee in the morning at the very least, especially for $122!!
G1899IAshellys