Holiday Inn Resort Wilmington E-Wrightsville Bch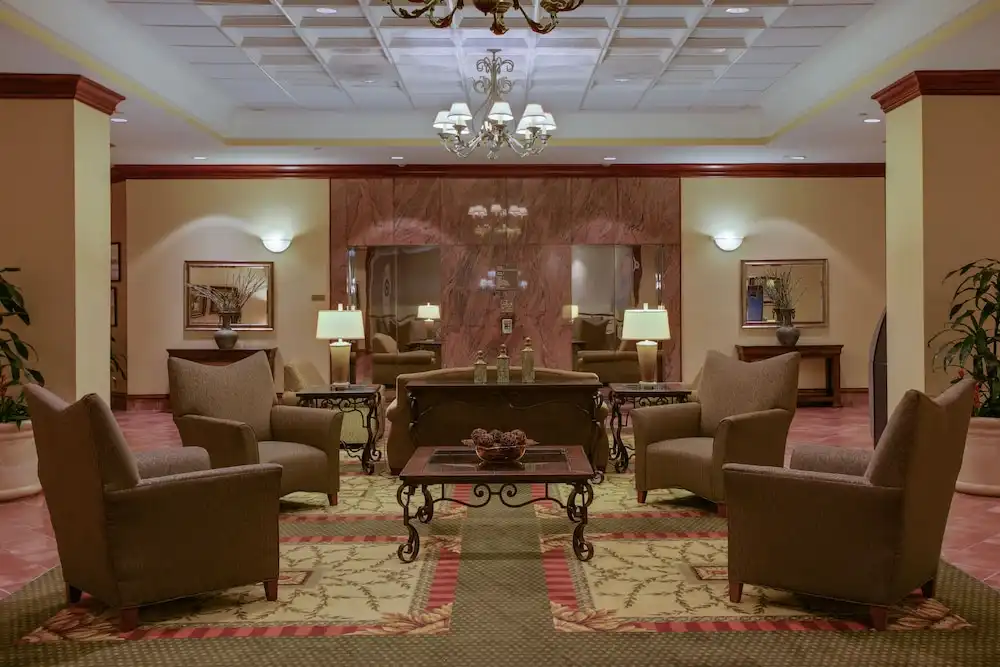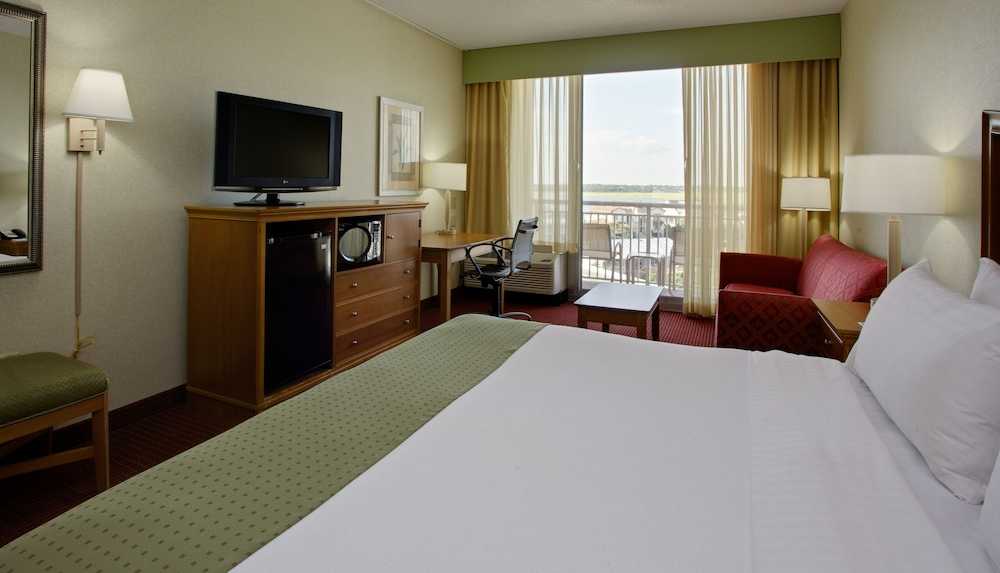 Revisión de TripAdvisor
Basado en 799 reseña
Ver todo
Este cómodo hotel se encuentra en Wilmington. Este establecimiento no admite mascotas.
Más detalles
Disponibilidad
Selecciona la fecha de tu viaje
Selecciona la fecha de tu viaje para verificar la disponibilidad de habitaciones.
Información de la propiedad
Este cómodo hotel se encuentra en Wilmington. Este establecimiento no admite mascotas.
Check-in a partir de las: 15:00
Check-out hasta las: 11:00
Comodidades de la propiedad
Servicios de recepción
Conserje
Calificación por los huéspedes
TripAdvisor
Calificación de Viajeros
Excelente

420

Muy bien

265

Bueno

80

Razonable

18

Mal

16
Perfil del Viajero
De negocios

113

En pareja

239

En solitario

15

En familia

288

Con amigos

44
Resumen de puntajes
Calidad del sueño

Habitaciones

Limpieza

Relación calidad-precio

Servicio

Ubicación
Good for a day or two!
Opinión escrita el 22 de octubre de 2021
Positives The hotel is in a great location on the beach. The beach is beautiful. The pools and outside facilities are really nice. There is a nice large balcony. Everyone was friendly and helpful. The lobby and halls were really pretty. Negatives The room wasn't super clean.. not that anything was gross but it just wasn't 100% clean. Everything in the bathroom had limescale? or some type of build up. It made it look dated and not clean. The restaurant The restaurant on the property had friendly staff and they were quick to serve us. My boyfriend had a burger and said it was great. It looked delicious. I had the pizza and it was just ok. I also had a salad and it tasted like the lettuce had been washed in something and it didn't get rinsed. I had a glass of water with the same taste.. like chlorine. Maybe it was the water itself I'm not sure. I couldn't eat the salad or drink the water. I would stay here for a day or two but not a long vacation. It was adequate.
cwriiight
Nice Hotel
Opinión escrita el 16 de octubre de 2021
It is quite nice. The staff is friendly. Multiple clean pools. Easy access to the beach. True ocen view from room. Close enough to the beach to where you can hear the ocean in your room. The entire staff wears a mask. I checked out a few other hotels in this area while I was here and it the best for this specific area. I did not give this a 5 star because the bathroom in the room needs to be updated. Bathtub drain and faucet need to be replace and overall tub really need to be spruced up.
marcush404
Run down building, damp rooms, old A/C, beach is great.
Opinión escrita el 24 de septiembre de 2021
The building is older and it shows, even for a holiday Inn. Room was very damp, bedding, air, had a old motle style ac unit. Plugs in room were broke, 2 lights didn't work. They ran out of pool towels at 11am, and no more for the day...? Services were sad. But, the people were very friendly as they described whe nothing was operating off season the they are charging in season prices.
Johnny1088
Convenient hotel on the beach
Opinión escrita el 13 de septiembre de 2021
I stayed in a 2 bed room on the harbor side with balcony for a week in September. Parking and check in was easy and the room was comfortable and clean with a soft bed, mini fridge, and microwave. There's a large indoor pool and an outdoor pool as well as two hot tubs and a wading pool with a great upper deck looking at the ocean and easy beach access with showers to rinse off. You can also rent chairs and an umbrella for the beach and towels are available by the pool. The restaurant on site is also really quite good - the blackened fish tacos are great! There are so many nice spots to sit and relax in this hotel and I will definitely return.
Ali V
Very run down
Opinión escrita el 31 de agosto de 2021
I have stayed at this Holiday Inn for many years. It has been going down hill but this year was the worst. I understand we are in a pandemic but the issues I had shouldn't be affected by Covid. The room was dirty and in disrepair. I have attached pictures of what I experienced. Also, the restaurant is not what it used to be. I will give them a pass on the really poor service due to Covid but they looked to have plenty of staff when we got such poor service. Also the host was extremely rude. So sorry to see this property go downhill so much.
timangelalex