Intercontinental Wuxi, an IHG Hotel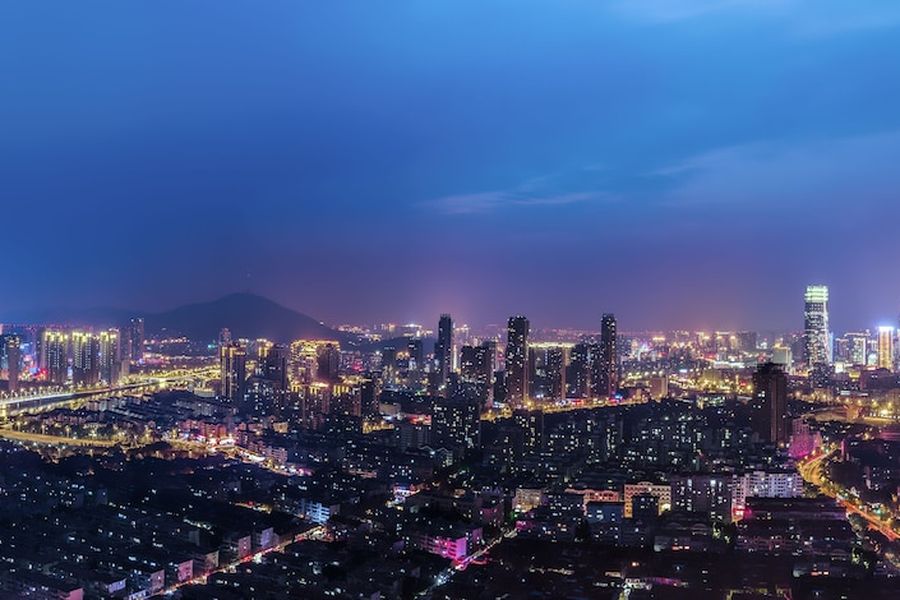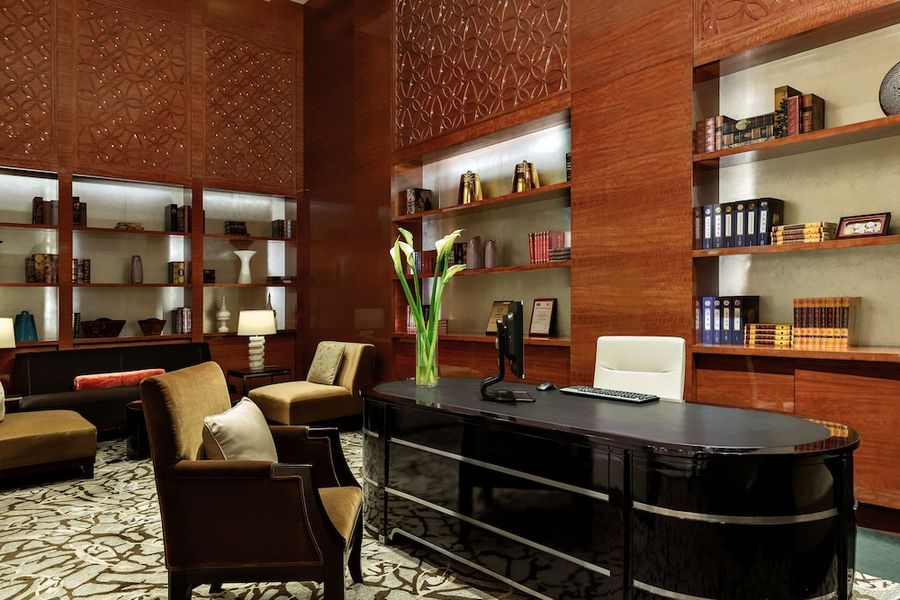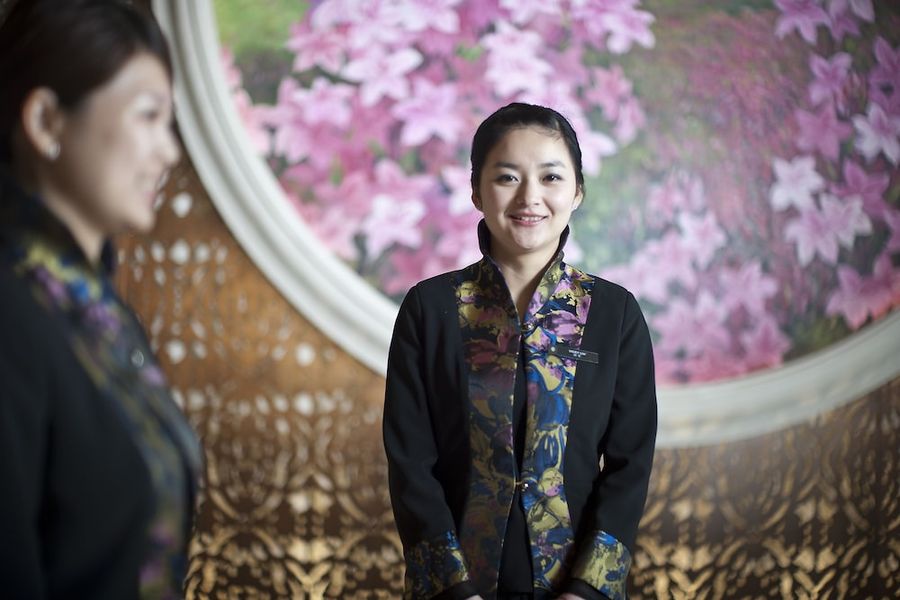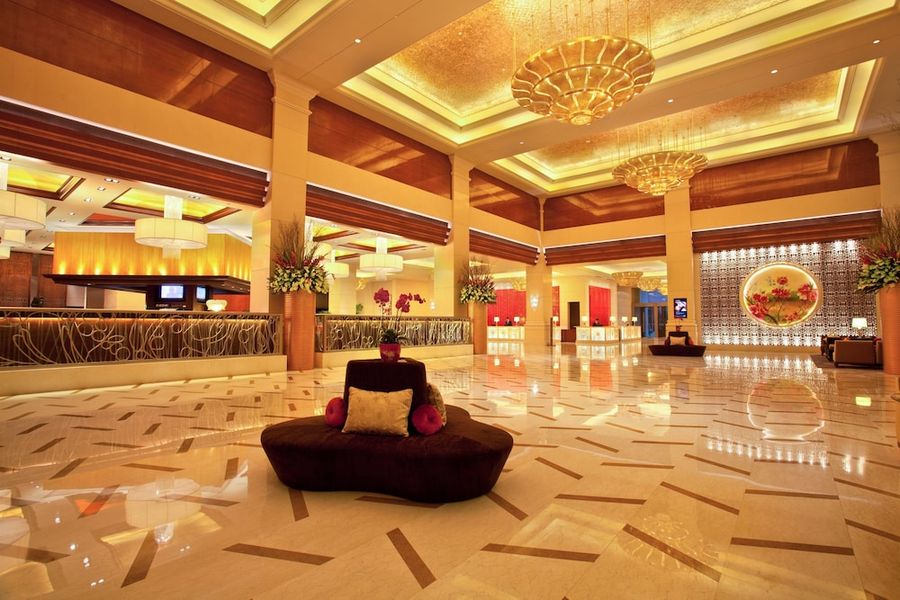 A stay at Intercontinental Wuxi, an IHG Hotel places you in the heart of Wuxi, within a 5-minute drive of Wuxi Museum and Nanchan Temple. This 5-star hotel is 5.2 mi (8.3 km) from Lake Tai and 1.2 mi (2 km) from Nanchan Temple Antique Market.Make yourself at home in one of the 398 individually deco...
More details
OpenWeather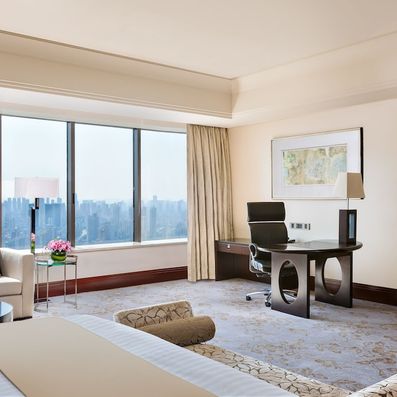 Quarto premium, 1 cama King
Max. 3 adults and 2 children
Quarto clássico, 1 cama King, Vista para a cidade
Max. 3 adults and 2 children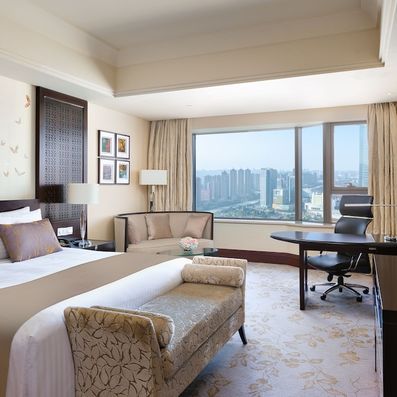 Quarto clássico, 2 camas de solteiro
Max. 3 adults and 2 children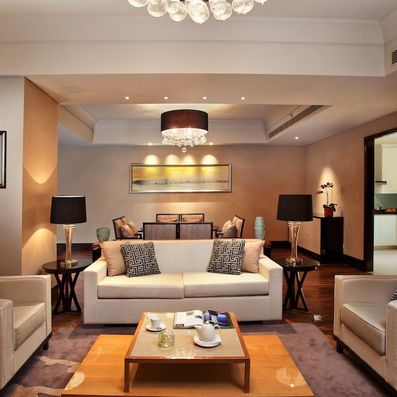 Suíte, 1 quarto
Max. 3 adults and 2 children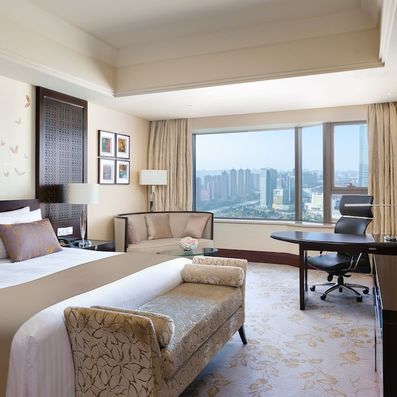 Quarto clássico, 2 camas de solteiro, para não fumantes
Max. 3 adults and 2 children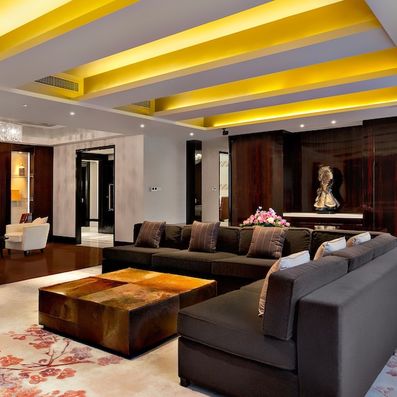 Suíte, 1 quarto
Max. 3 adults and 2 children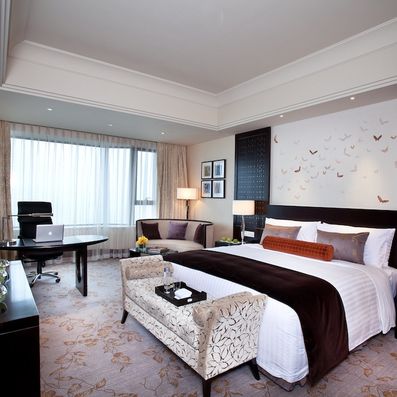 Quarto clássico, 1 cama King, Acesso ao lounge executivo (Business Lounge Access)
Max. 3 adults and 2 children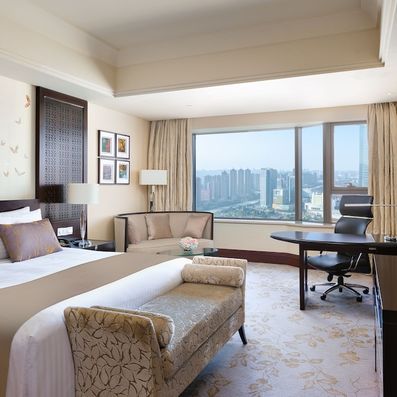 Quarto clássico
Max. 3 adults and 2 children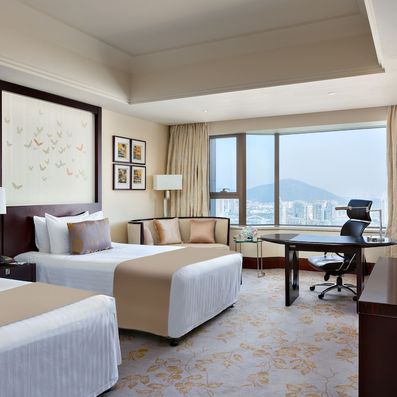 Quarto clássico
Max. 3 adults and 2 children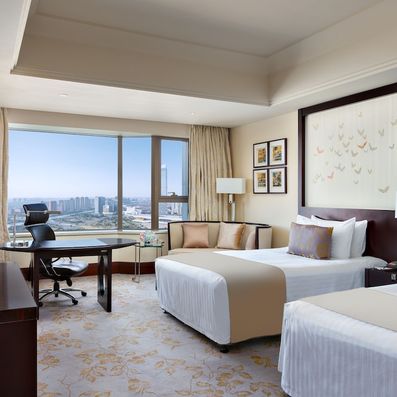 Quarto clássico, 2 camas de solteiro, para não fumantes, Vista para a cidade
Max. 3 adults and 2 children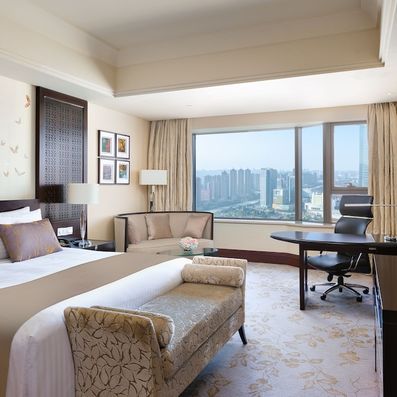 Quarto clássico, 1 cama King, para não fumantes, Vista para a cidade
Max. 3 adults and 2 children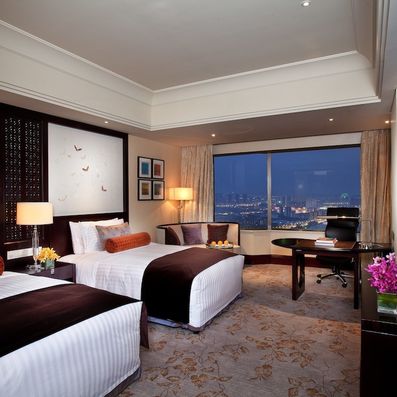 Quarto clássico, 2 camas de solteiro, Acesso ao lounge executivo (Business Lounge Access)
Max. 3 adults and 2 children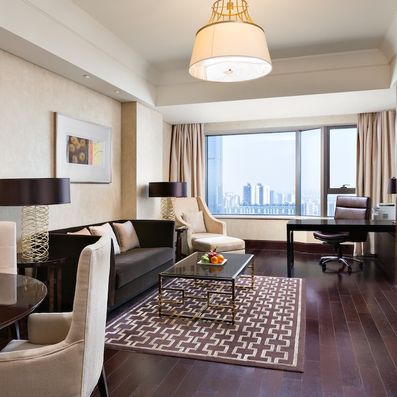 Quarto premium, 1 cama King, Acesso ao lounge executivo (Junior)
Max. 3 adults and 2 children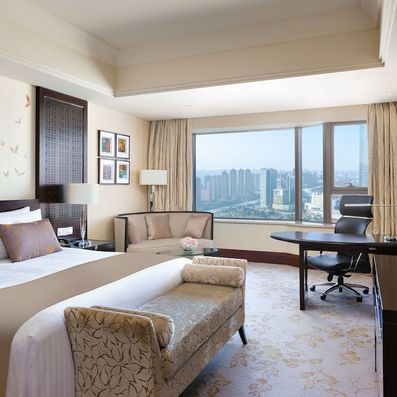 Quarto clássico, 1 cama King (Mobility Tub)
Max. 3 adults and 2 children
Quarto clássico, 1 cama King, para não fumantes
Max. 3 adults and 2 children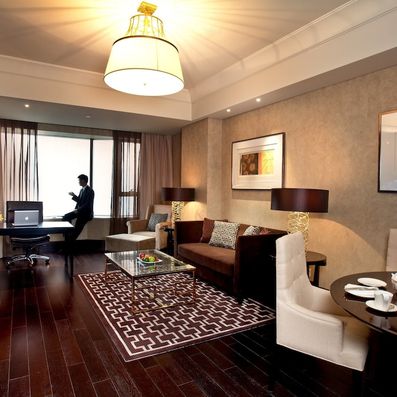 Suíte, 1 quarto
Max. 3 adults and 2 children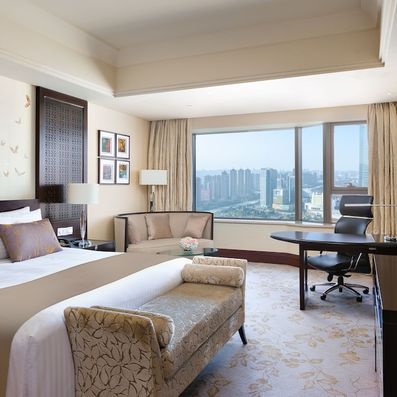 Quarto clássico, 2 camas de solteiro, Vista para a cidade
Max. 3 adults and 2 children
Property Info
Check-in starts at: 15:00
Check-out ends at: 12:00
A stay at Intercontinental Wuxi, an IHG Hotel places you in the heart of Wuxi, within a 5-minute drive of Wuxi Museum and Nanchan Temple. This 5-star hotel is 5.2 mi (8.3 km) from Lake Tai and 1.2 mi (2 km) from Nanchan Temple Antique Market.Make yourself at home in one of the 398 individually decorated guestrooms, featuring iPod docking stations and LCD televisions. Your bed comes with down comforters and premium bedding. Complimentary wireless Internet access keeps you connected, and DVD players are provided for your entertainment. Private bathrooms with separate bathtubs and showers featur...
No.6 Yonghe Road, Taihu Squar Nanchang District - Wuxi, Jiangsu - China - 214023
Property Amenities
Check-in starts at: 15:00
Check-out ends at: 12:00
Guest rating
TripAdvisor
Travelers rating
Excellent

211

Very Good

100

Good

25

Reasonable

8

Bad

7
Travelers profile
Business

176

Couples

25

Solo travel

22

Family

26

Friends getaway

11
Scores Summary
Cleanliness

Location

Rooms

Service

Sleep Quality

Value
Wuxi's Phenomenal Hotel with Great Service!
Reviewed 4 september, 2022
Wuxi, Jiangsu Province… A city by Lake Taihu, and a major tourist city for much of Shanghai and the rest of its neighboring regions. It is a city that most go to for its lake, its mountains, its rich traditional culture, and its cuisines. Others come to Wuxi to expand and thrive, which has been the site of growing industries, and some make their journeys here for business expansions. The InterContinental Hotel in Wuxi is a luxury hotel run by the Junlai Hospitality Company. This is a hotel designed for everyone whether it is for leisure or business. I made my second visit to the Wuxi InterContinental Hotel between September 1st and the 2nd. Given my first experience with the hotel and how it could have had improvements, I have chosen to come back to the hotel to give the hotel a second chance at making my stay more enjoyable to its hotel standards. I booked the 1 Classic King Room for 670 RMB (100 USD), which is the cheapest InterContinental Hotel I have had the chance to stay at in all my 25 stays. A day before my stay, I received a call from the Wuxi InterContinental Hotel, kindly asking me for my stay preferences. I requested the hotel to properly clean the room, and have someone make sure the room was tidy and clean. I was also informed about the Wuxi City Entry Requirements from Shanghai. I was also told that I was upgraded to a Classic Room with a city view, which was part of my Diamond Elite Ambassadorship benefits. I was all set to come to the hotel the next day. After a 3-hour hike at Huishan Mountain and lunch at the Huishan Ancient Town, I was ready to start my stay at the hotel. I arrived at the hotel by car and was greeted by the concierge team at the lobby in charge of inspecting guests' health codes, travel history cards, and PCR testing reports. I was inspected by Luddy Liu upon arrival, who recognized that I could not get my contact tracing green code, and got me to show the 3 pieces of information that I just mentioned. After lining up for a brief moment, I was checked in by the Front Desk Agent Cherry Li. Cherry professionally got my check-in done in 8 minutes and 10 seconds, which was reasonable to me given how I had to fill out the health declaration form, pay my deposit, and make sure that someone inspected the room before I left. I was not impressed with how the hotel smelled like a bathroom in a shopping mall. I was offered to get a room change if there were similar issues to what had occurred in April of 2021. My check-in experience was, to say the least very pleasant. Rather than being upgraded to the Classic King Room w/ City View, I was given the Club InterContinental King Room w/ City View (Room 3627). The Club InterContinental Room is a 45 SQM (450 SQFT) space with a hallway, closet, bathroom, and bedroom. There are many features in the bedroom including the King Bed, TV, Desk, and Sofa Chair. You also have plenty of lighting options and power outlets when you need them. The bathroom features a bathtub, a shower room, a sink area, and a Japanese toilet room. All the bathroom amenities are there, including the Agraria Fresh Soap Amenities. In addition to the Membership Drink that I could get from the Lobby Lounge as a Welcome Amenity, I have a Welcome Fruit Plate presented to me by a housekeeper. The room was really clean and tidy, to the best of the housekeeper's ability. Doused in sweat after my intense climb at Huishan, I wanted to take a shower and change my clothes upon my arrival. There was nothing wrong with the shower itself, I had a comfortable shower after using the shower amenities and great rain shower. The problem came after the shower with the shower towels. I have short hair, and I found someone's long hair strand on the towel after using it, along with pubic hair that was likely not mine upon further inspection. I was rather shocked by the ordeal because I used the towel with someone else's hair against my body after a shower. Disturbed by what I have encountered and the need to inform the Duty Manager, I called Guest Services to complain about my issue. The Guest Services called the housekeeping staff to change the towels and had them alert the Duty Manager of my problem. The housekeeper came in and replaced the towels, who also noticed the hair issue and was apologetic. I later addressed the Duty Manager Darren Ding in the Front Lobby about this problem. Darren was very kind and understanding, and also had the ability to perform with constructive professionalism. Darren pledged that the hotel would do better, and made sure that the towel amenities will be presented cleaner than what was given to me. In compensation for what has transpired, Darren upon my request upgraded me to the King Bedroom Suite. Darren helped me arrange for the suite and after a 2-hour wait, I was moved to a clean Suite 3515. The 1 King Bedroom Suite is a 125 SQM (1250 SQFT) space. Through the double doors is the front marble hallway with a powder room. After passing through the marble hallway is a living room with sofas, a mini-bar counter, a seating area, a nice couch, a TV, desk space, and an upgraded fruit plate arranged by Darren. In the bedroom are the same king bed, day bed, and sofa chairs. The bedroom has controlled lighting, power outlets, and USB ports. The windows shine through to the view of the city of Wuxi. Opposite the bedroom is a closet room with space to put baggage in and store clothing. Finally, the master bathroom contains a huge bathtub with a TV, a double vanity sink, a shower room, and a toilet space with both a Japanese toilet and a Western bidet. This is a nice suite! I really like it! Making sure I was fine was the Housekeeper Alin Dai, who did a great job taking care of the housekeeping of my suite. Breakfast was at the I-Cafe on the 5th floor of the hotel. The options were much better than my previous visit, which was a step towards improvement. A had an omelet, western breakfast meats, small wontons, fresh watermelon juice, fresh fruits, and most importantly the Wuxi Xiaolongbao. The Host Zoe Shen brought me to my table, and I was constantly serviced by the server Lik Zhang and the Restaurant Manager Mr. Yan. I increased my ranking on the breakfast to #11 out of 16 of the Chinese InterContinental Buffets I have ever been to. The swimming pool was a nice pool to swim in, and I managed to do laps in this pool. Previously you needed a time ticket to enter the swimming pool for social distancing purposes. Now it can be used without the need for a reservation. I checked out of the hotel smoothly! Overall, I was pretty happy with my stay. I think the hotel has improved from a year before. The location of the hotel is at its prime and the service quality is at its highest standard for the InterContinental brand. I certainly loved how the hotel took responsibility for the small issues in detail and brought my stay to more value to prove that the brand is what it is. I would like to thank Darren for his diligent services during my time at the Wuxi InterContinental Hotel! I rank this hotel #16 out of 25 of the InterContinental Hotels I have visited!
Stanley1588
Excellent hotel in beautiful Wuxi
Reviewed 21 july, 2022
Wuxi is a beautiful, green city and the Intercontinental hotel is great. The rooms are large and clean. Breakfast is great with a wide range of options. The hotel is clean and well maintained and the staff treat guests very kindly. I have no reservations in recommending this hotel
AlexisZA
Good hardware but shaky software
Reviewed 14 september, 2021
Stayed there for two nights over my recent business trip. Overall the " hardware" of the hotel was not too bad but improvement is needed in the "software". As a Royal Ambassador member, I received the very little recognition upon check-in until I asked them and one of the staff even did not know what RA means. Also the house keeping was not up for standard as I found a used bandage with blood left by the previous guest, in my room. I saw the sushi chef playing their mobile phone over the intervals of serving the clients i.e. I did not eat my sushi due to the hygiene concerns.. They even allowed a half naked chap to use their Gym. Having said the above, I did have a very good sleep and throughly enjoyed the gym and pools which was very satisfactory. This is the most important factor for me. The food they served was also fairly pleasant. Also the staff servicing the IC club Mennber were extremely helpful. Last , thumb up to the manger Lynn Miao who was very helpful and proactive. I will come back to stay in this property if I visit Wu Xi again in the future but just hope they can strengthen the training on the staff.
Hawkdai007
A Great Hotel That Needs Some Adjustments
Reviewed 7 april, 2021
I took my two of my friends to the InterContinental Hotel in Wuxi, Jiangsu Province between the 3/31/2021 to 4/01/2021. We booked at the Club InterContinental Rate: A 45sqm Club twin bedroom plus an extra bed. The location of the hotel is relatively convenient, with the Taihu Square Line 1 Subway Station that takes you anywhere in the municipal area. We arrived at the hotel at around 4PM, just one hour after the 3PM check-in time. I was aiming to get into the InterContinental Ambassador Check-In Lane; however with the lane occupied, we used the Regular Check-In Lane. I was impressed with Front Desk Staff Members Joye Yao and Cassidy Chen's proficient English, and their accommodation. Due to the fact that I booked the highest tier Twin Bed Room, and as an InterContinental Ambassador Member with a Guaranteed Upgrade, we couldn't get upgraded to a Suite because it was impossible to put two extra beds in their Suites. In good faith of this unique situation, Yao waived the extra bed fee of 280 RMB. After putting down my deposit and getting our keys and free membership drink vouchers, Alison Wang escorted us the elevator and helped us use our own keys to unlock the elevator. Overall, above and beyond Check-In experience. We were assigned Room 3622. This 45sqm (485ft) Room has Twin Beds, LG Flat Screen, Day Couch, Spacious Desk, Closet and a Large Bathroom with Great Amenities including a Japanese Style Electric Toilet. The view was the large Taihu Square which is nice to have in the window, but during a rainy day with a generous amount of rain clouds would lead to no visibility through the windows. We would like to thank Housekeeper Snow Hu for swiftly with great care, add the free extra bed for one of my friends. We had some concerns among each other about the initial details of the room. One significant detail was the smell of the room upon entering for the first time. The smell of the room was almost equivalent to a mall bathroom. We would recommend cleaning the Air Conditioning and Ventilation of the Rooms and Suites, because I haven't experienced anything like this as a Veteran Guest at the InterContinental Hotel Brand. We also had difficulty locking the bathroom doors. In addition, the windows were really in need of some cleaning from the outside. Besides the issues mentioned, the overall design of the room is great. Most importantly under these COVID-19 Conditions, the room was clean interiorly. By the way, the Membership Fruit Plate was certainly one of the better Fruit Plates I have had in Greater China. When booking at the Club InterContinental Rate at any hotel with a Club InterContinental Lounge, you would be granted lounge access. I can't stress enough of how generous the Front Staff were, when they gave all 3 of us Lounge Access as opposed to the standard 2 guests per room. We visited the Club InterContinental Lounge on 3 separate times of our overnight stay. Our first visit was for Afternoon Tea, we were still impressed with limited service choices especially with minimum amount of guests choosing the Club InterContinental Rate. The second was during the evening after dinner before its 11PM closure with good beverages, along with the our final visit after Breakfast. Jane from the Executive Club Lounge was certainly one that achieved above and beyond in terms of our expectations when visiting a lounge. This also applied to the staff whose names I did not capture with my sharp eyes. The Lobby Lounge where we received our free drinks was a good one, though I would oppose of serving drinks like a To-Go order over the Dine-In setting (Paper Cups and Tins over Glasses). It is a standard I see in majority of the InterContinental Hotels I have visited. We were impressed with the hours of the fitness center and swimming pool. A 24/7 gym certainly beats a gym goers' expectation when it comes to the availability. When it comes to Breakfast, we recommend not eating at the Club Lounge. We recommend going to the iCafe Buffet Restaurant for Breakfast. There were some disappointing aspects of the breakfast buffet. Whilst the wide arrange of choices were standard to the quantity in all InterContinental Hotels I have ate at, there were some dishes to my surprise that weren't served at this hotel restaurant. Whilst I highly appreciate the Wuxi Xiao Long Bao being made from complete scratch, I was quite shocked that this restaurant does not serve Wontons among all the other InterContinentals I have stayed at. There also some missing items that were less shocking such as a charcuterie section, cheese plate and smoked fish section. Whilst Rosanna Zhang was a great waitress who replaced our salt and pepper grinders and gave us an excellent service, the cleaners prematurely took stuff that was never supposed to be taken away in the first place. My friend was in the middle of having a nice cup of Twinings Earl Grey Tea, he looked at this gorgeous fountain, only to have his cup taken away the moment he looked back at the table. At one point, whilst my other friend was getting more food, the cleaner also took away the Table Set of that friend. None of which made any sense in the first place. The "Indian Chicken Curry" never made much sense either, as the texture consistency and spices were never "Indian" in the first place. Although breakfast was smooth, it was rather underwhelming. Check Out was under 30 seconds. Quick and Efficient. Overall, based on the concerning feedback I had, Joye Yao asked me to give a good feedback for this hotel in some partial exchange for the free extra bed. I was going to give 5 stars for this hotel, but after some inconsistent things I see in the service and product, I can really only give this hotel 4 stars. The vast majority of the staff were professional and friendly. Though the service and product could not speak for them. For the price of 1,161 RMB ($180), I can't complain much in terms of the great value of what I got. There is significant improvement needed in this hotel, and I'm willing to come back if these adjustments are made. With that being said, I have designed a Ranking List which ranks all InterContinental Hotels I have been to. Of all 13 hotels I have been to from the moment I checked-out, this hotel lies at #7. I also designed a Breakfast Ranking List for the same brand, out of 10 Mainland China InterContinental Hotel Buffets, this hotel also sticks as #7. You can view the last two images to view how I rank all visited InterContinental Hotels. I hope I can come back to see a better Wuxi InterContinental Hotel!
Stanley1588
It was a pleasant experience
Reviewed 26 january, 2021
Checked in 3727. Although there were some defects in the room, I was satisfied with the treatment of Manager Xu of the Front Office Department.The manager of the Lounge deserves the most praise. Every time we left the Lounge, she would see us into the elevator and then leave. The service attitude was very good.
lrb7788