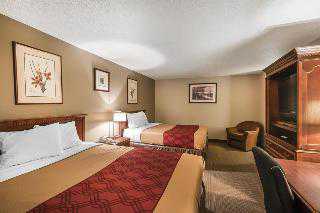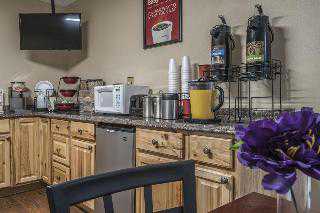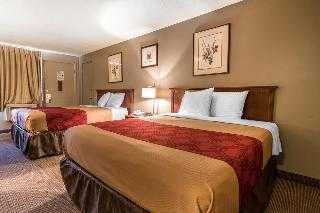 Revisión de TripAdvisor
Basado en 60 reseña
Ver todo
The hotel is conveniently located off interstate 82, just blocks from the Yakima Convention Center.
Más detalles
Disponibilidad
Selecciona la fecha de tu viaje
Selecciona la fecha de tu viaje para verificar la disponibilidad de habitaciones.
Información de la propiedad
The hotel is conveniently located off interstate 82, just blocks from the Yakima Convention Center.
Check-in a partir de las: 15:00
Check-out hasta las: 11:00
Comodidades de la propiedad
Piscina e instalaciones de bienestar
Piscina cubierta
No hay cunas / camas para niños disponibles.
Ropa sucia
Acceso para sillas de ruedas - no
Recepcion 24 horas
Internet inalámbrico gratuito
Sin ascensores
Áreas de fumadores
Desayuno gratis
Baño accesible para sillas de ruedas
Apreciarás las instalaciones de ocio, que incluyen una piscina al aire libre, una pista de tenis al aire libre y sauna. Se ofrece además conexión a Internet wifi gratis, servicios de conserjería y un
Con río lento y muchas otras instalaciones recreativas a tu disposición, no te quedará ni un minuto libre. Tienes también una terraza en la azotea y jardín donde sentarte a contemplar el paisaje. Enco
Con una piscina cubierta y conexión a Internet wifi gratis, entre muchas otras prestaciones, aquí tendrás todo lo que necesitas.
Calificación por los huéspedes
TripAdvisor
Calificación de Viajeros
Excelente

2

Muy bien

4

Bueno

3

Razonable

1

Mal

50
Perfil del Viajero
De negocios

8

En pareja

10

En solitario

6

En familia

15

Con amigos

5
Resumen de puntajes
Calidad del sueño

Habitaciones

Limpieza

Relación calidad-precio

Servicio

Ubicación
Nightmarish!!!!!
Opinión escrita el 8 de octubre de 2018
Checked in on 10/6 at around 2:30 pm. Upon arriving at the hotel, there were ppl outside that were of questionable character and there was odor of marijuana. (Should have just walked away, but I can't cancel reservation. The lobby was awful; didn't look tidy at all. A man was sitting in the sofa and he was sleeping; he looked unkempt. After we checked in an got our key, we headed to our room. The floor in the hallway was dirty, pieces of trash was strewn on the floor. We got to our room, the keys didn't work, so we had the cleaning lady let us in while I returned to the desk to have it fixed. Our room was a joke!!! Only one light that worked and that was as you entered the room and a lamp. The ceiling light above the window did not work, so the room was pretty dark. The cable did not work for a while. The window did not have a latch or way to lock it to secure the room; the maintenance guy had to bring in a piece of wood to secure the sliding window. There was a chair immediately in front of our window on the outside. The bathroom was pretty scary. It was filthy, like it hadn't been scrubbed in weeks. And get this, there was a hole in the wall which was blocked with toilet paper. I took the toilet paper out and stuck my finger in it and it went through to the next room's bathroom. I tracked down the maintenance man and told him about the hole on the wall and the window. He swore he didn't know anything about the hole and he quickly covered it up with plaster. Another guest found the same thing in their room and left. Because we already checked in for about an hour, after the hole was plaster and the window secured (I think), we decided to just stay the night as that was all we were going to spend time there. I do not recommend this place for anyone, no matter how desperate you are for a cheap accommodation; there are other hotels around the area that are cheap and probably safer. We got up at 6 am the next day and hurriedly checked out and left. Also, you could hear the people upstairs walking around in their room. Never again. I'd pitch a tent or sleep in my car in a rest area before I check into this place again.
William N
Zero stars!
Opinión escrita el 3 de octubre de 2018
Worst place ever! Stay away unless you like roaches, dirty rooms and holes in ceilings. They cover them with toilet paper - not even joking! The place is a dump! If I could give zero I would. Breakfast in lobby of cereal and old fruit with sign that warns you not to take too much or not take any back to your room.
Maps790473
worst place i've ever stayed
Opinión escrita el 12 de septiembre de 2018
the plug in was broken - couldn't charge the cell phone. The curtains were hanging askew. The TV only got one channel. Had to go tto the front desk several times to find a remote that worked. The refrigerator did not work. The light in the bathroom flickered and then went out completely. The place reeked of some strange, sickly sweet odor - i hope never to encounter that smell again. slept on top of the bed as I was concerned about what small creatures might lurk beneath the covers. The inside of the door was badly scratched and battered. Next time I will read customer reviews, as if I had read the reviews of this place I never would have stayed there. The floor in the hall was filthy.
jeffcd
Don't
Opinión escrita el 31 de julio de 2018
I've never experienced anything like this. From the signs in the breakfast area telling you to take one thing and use milk and juice sparingly, to the general condition of the exterior and lobby, we should have known better. We should have cut our losses and left then, but decided to have a look at the room anyway. Mistake. Big mistake. Huge stains on the floor, a strange smell and the bathroom....I wish we would have taken pictures, but we were in too much of a hurry to get out of there, so we took the loss and got rooms somewhere else. No way. Ever.
Btpmsn1369
Softball Tournament
Opinión escrita el 16 de junio de 2018
OMG... Do not stay here... The only reason, we stayed a second night is because we were too tired to move. It all started when we were checked into a dirty room. The fun doesn't end here. When I shared this with the front desk clerk, she seemed concerned; however she appeared more concnered about her own appearence. Specifically, her not so skinny frame into skinny jeans, enough said. Back to our experience; the room suffered from severe neglect; long term and immediate. The room was dirty and had signs of serious damage. Holes in the walls, Bath room repairs that appeared to be performed by Stevie Wonder, no phone in the room, the window lock consisted of a little stick that is suppose to keep it from opening, blood and other offensive matter discovered in keys areas of the room, only one half of a night latch on the door, the smoke detector was not fully mounted to the wall; not the ceiling the wall. People that could not be considered "Model Citizens" where roaming the parking lot and loitering in the lobby area. The next morning we received a direct apology without being asked. Unfortunately, after a day of softball we discovered that our room was not cleaned. When I shared my concern with the front desk; his response was to give me a stack of unfolded sheets, towels and blankets and walk away. Dang...
John R