Comfort Inn & Suites Regional Medical Center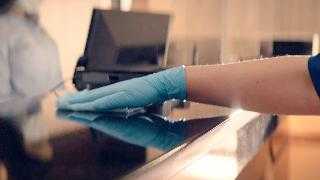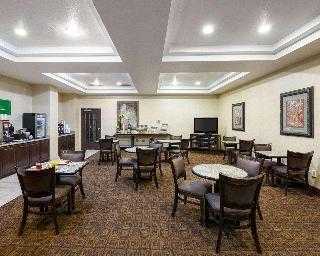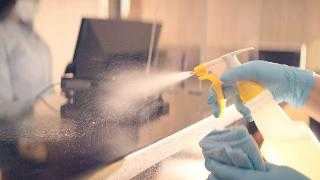 Avaliação TripAdvisor
Baseado em 124 avaliação
Ver todas
Este encantador hotel está situado em Abilene. O hotel possui 73 unidades de alojamento acolhedoras. Este estabelecimento não aceita animais de estimação.
Mais detalhes
Disponibilidade
Selecione a data da sua viagem
Selecione a data da sua viagem para verificar a disponibilidade dos quartos.
Informações do estabelecimento
Este encantador hotel está situado em Abilene. O hotel possui 73 unidades de alojamento acolhedoras. Este estabelecimento não aceita animais de estimação.
Entrada a partir de: 15:00
Saída até: 11:00
Comodidades do estabelecimento
Comodidades / Instalações para negócios
Salas de Reuniões
Opções de transporte
Garagem
Avaliação dos hóspedes
TripAdvisor
Pontuação dos viajantes
Excelente

47

Muito Bom

41

Bom

16

Razoável

8

Ruim

12
Perfil dos viajantes
Negócios

23

Romântica

29

Viagem a sós

6

Família

46

Viagem com amigos

5
Resumo das pontuações
Atendimento

Custo-benefício

Limpeza

Localização

Qualidade do sono

Quartos
Charge $250 for not smoking
Avaliou em 25 de agosto de 2021
Wow. Got robbed $250 for not smoking in a room there. They told me at the front desk exactly what would happen if anyone in our party had smoked in the room. I of course said thats fine I do not like staying in smoking rooms regardless. We checked in at 3 am and went straight to bed after getting snacks. The room was fine nothing special, but had a weird odor to it, it smelled like an elderly persons house to be honest. Yes the smell there was odd but we stayed. Biggest mistake of my life. I woke up at 10 Am and immediately checked out. No one smoked in the room and when i checked my bank i was SHOCKED to say the least. I called and was told oh your room smelled like marijuana. IF I HAD SMOKED MARIJUANA THE WHOLE PLACE WOULD HAVE SMELLED LIKE IT. The rooms around it would reek. When I left the only smell was that old musty odor the place has. Thieves. 3 other people with me and they will all tell you the same thing. Room was never smoked in. And i can see the manager in charge on here replying to bad reviews making it seem like its their fault. TRY ME. You and I both know you are wrong. I would never recommend this place to my worst enemy do yourself a favor and stay somewhere else. This place all around was terrible.
Z3215QEmarissab
OK hotel for one night
Avaliou em 9 de agosto de 2021
Average hotel showing its age. Price was the main attraction when booking. Hotel is located a ways from the interstate but would be great if you were going to the medical center. Breakfast was bad even by COVID world standards. Staff was friendly and efficient. Room decor was all dark brown and a little dreary.
Bruce W
Abe line trip
Avaliou em 15 de junho de 2021
We spend the night over this hotel to woke up on to this dirty blanket very disgusting 🤮 I will never coming back to this nasty place, how can you do that to people that's unacceptable for real you need to pay more attention!
rafaelmM5940EQ
Appalling Experience!
Avaliou em 15 de abril de 2021
Do not ever use this company! The front desk "manager" has no customer service abilities or integrity. He literally yelled at us over the phone, that we can't cancel or alter a reservation; as we did not plan better for a death in the family. This company cares nothing for its customers and just wants your money! Will never use this company ever again.
Wallywamp
5-Star Experience
Avaliou em 27 de março de 2021
Front desk associate "Tristan " wow us with his greeting friendly manner , plus made sure all was ok with our needs. Furthermore, his knowledge in customer service cascade to every level of customer service, he's very detailed. His dining recommendations experience, wow us again. Enjoyable environment at its best. Best stay in Abilene Tx- a must visit hotel.
jpadi1