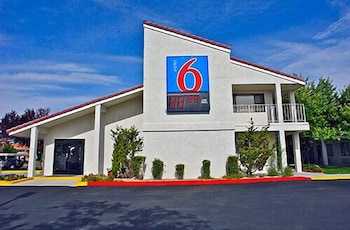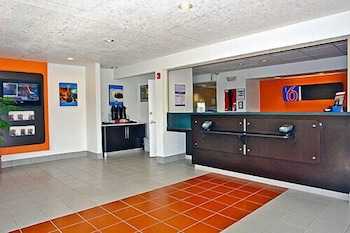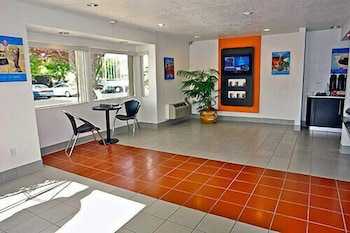 Avaliação TripAdvisor
Baseado em 164 avaliação
Ver todas
Este confortável hotel está situado em Suburbs.
Mais detalhes
Disponibilidade
Selecione a data da sua viagem
Selecione a data da sua viagem para verificar a disponibilidade dos quartos.
Informações do estabelecimento
Este confortável hotel está situado em Suburbs.
Entrada a partir de: 15:00
Saída até: 11:00
Comodidades do estabelecimento
Avaliação dos hóspedes
TripAdvisor
Pontuação dos viajantes
Excelente

43

Muito Bom

44

Bom

29

Razoável

16

Ruim

32
Perfil dos viajantes
Negócios

14

Romântica

40

Viagem a sós

24

Família

48

Viagem com amigos

11
Resumo das pontuações
Atendimento

Custo-benefício

Limpeza

Localização

Qualidade do sono

Quartos
Very disappointed
Avaliou em 17 de outubro de 2021
This motel has really gone downhill. No top sheet only rough shabby blanket, box springs are frayed, no waste basket, floor was dirty. The grounds are dirty and unkept. We have stayed here for years when we go home for a visit every year and have seen it slipping. Will be looking for another motel next year. Laundromat was out of service and the ice machine by our room was broken ( looked like it has been broken for quite some time). Front desk was not very friendly.
ronadi
Avoid this Motel 666!
Avaliou em 6 de outubro de 2021
We stayed at this Hell hole last night. Where do I begin??? No towels in room. No shampoos or soap. No refrigerator. Not even a waste can! The 'blanket' was a thin bedspread, and the sheet was ON TOP of the bedspread! (Who on earth does this???) The Wifi wouldn't work, and it's just as well because they charge for using it (although the clerk didn't tell me that). The toilet seat was not fastened. The sink faucet came off when pulled. Floor was dirty. What made this all even worse is that they charged us $155 dollars this rat's nest! I honestly think it should be shut down.
Portegee
Absolutely filthy; not fit to book
Avaliou em 3 de outubro de 2021
Our room was filthy; disgusting grime all over the floor and counter surfaces. No towels, blankets, toilet paper, shampoo, refrigerator, microwave, hair dryer, or room coffee. The toilet was broken...required maintenance with every flush. The toilet paper holder was broken, which didn't matter much because there was NO TOILET PAPER. The security latch was broken. We stacked a chair and all of our luggage against the door and slept with our hiking sticks within reach. Rooms aren't ready until 5 - 6....heaven knows why as they certainly aren't cleaning them. If you think you want to stay here....get help. Sleep in your car at Walmart...it will be a better experience.
susanhY5174IJ
Drug haven
Avaliou em 27 de setembro de 2021
Staff is rude, talking to friends and phone is more important than customers. The property is covered in trash, dumpster is over flowing as is the trains on site, there is used needles in parking lot and on stairs. Room had no remote for tv, no pillows, no blanket and no towels, staff stated they are short on supplies.
Sherpa23637635544
HELL HOLE!!!
Avaliou em 18 de setembro de 2021
DO NOT stay here! This place is filthy! And they do not care at all. The toilet didn't flush and had human waste. The floors were dirty and sticky, the bed only had sheets and when I tried calling to let them know this must have been a mistake the phone didn't even work. So I went back down to the reception, showed them pictures and they said sorry no refunds but they offered me a different room. Well, the second room wasn't any different. It had a clogged sink full of dirty water and a TV that someone had clearly punched. At that point, we just ended up going across the street to find another room. Didn't even care they had taken our money. But no one else should have to go through this. I've so far written their headquarters. Stay far away from this place!
339ingridy