Sunwing Resort Kamala Beach.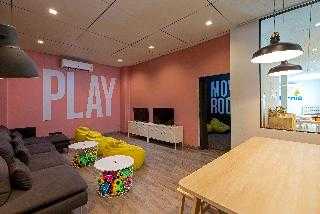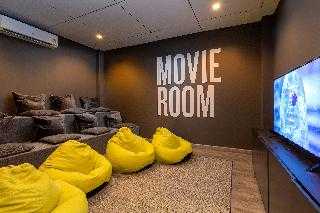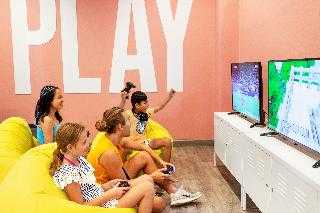 Avaliação TripAdvisor
Baseado em 1064 avaliação
Ver todas
O edifício localiza-se exatamente na praia de areia branca da grande baía Kamala, no lado ocidental da Ilha de Phuket. Este hotel de praia fica a 10 minutos de carro da zona de vida noturna e de comércio. Fica a 10 minutos a pé do parque temático Phuket Fantasea. Esta estância indicada para famílias...
Mais detalhes
Disponibilidade
Selecione a data da sua viagem
Selecione a data da sua viagem para verificar a disponibilidade dos quartos.
Informações do estabelecimento
O edifício localiza-se exatamente na praia de areia branca da grande baía Kamala, no lado ocidental da Ilha de Phuket. Este hotel de praia fica a 10 minutos de carro da zona de vida noturna e de comércio. Fica a 10 minutos a pé do parque temático Phuket Fantasea. Esta estância indicada para famílias oferece 2 restaurantes, uma loja de conveniência no local e uma ampla seleção de atividades para crianças. Estes quartos com ar condicionado são muito espaçosos e possuem uma kitchenette. Incluem um televisor, um cofre eletrónico e um minibar. As casas de banho privativas têm chuveiros e roupões de...
Mais detalhes
Entrada a partir de: 15:00
Saída até: 11:00
Comodidades do estabelecimento
Piscina e comodidades de bem-estar
Piscina
Comodidades / Instalações para negócios
Salas de Reuniões
Serviços de recepção
Depósito de bagagens
Avaliação dos hóspedes
TripAdvisor
Pontuação dos viajantes
Excelente

487

Muito Bom

387

Bom

125

Razoável

36

Ruim

29
Perfil dos viajantes
Negócios

2

Romântica

71

Viagem a sós

6

Família

848

Viagem com amigos

28
Resumo das pontuações
Atendimento

Custo-benefício

Limpeza

Localização

Qualidade do sono

Quartos
Fantastico
Avaliou em 5 de novembro de 2019
Muito bom sitio quer para uma férias romanticas quer para umas férias em familia. Há quartos especiais para casais com crianças, carrinhos de bébé para passear a criança e um clubinho onde eles podem fazer actividades gratis o dia todo. Tudo estava mesmo super limpo. O hotel tem tantas piscinas que a maioria do tempo estavamos sozinhos numa.
SIAPO76
Boa localização, mas a praia é bem cheia
Avaliou em 20 de novembro de 2014
O hotel possui uma boa localização e é bem útil para quem não quer se deslocar muito. Existem vários restaurantes e lojas de conveniência que facilitam a alimentação e aquisição de produtos. Há inclusive uma pequena feirinha, onde se pode adquirir produtos tipicamente tailandeses. O hotel dispõe de várias piscinas com profundidades diferenciadas. O único senão foi a praia próxima ao hotel que, pelo menos nos dias de visita, estava sempre bastante lotada.
Gurupi2013
Super Urlaubsort / Exellent Hotel / Special Thanks to Khun Renelyn, Help Desk Lead
Avaliou em 11 de março de 2020
Beste Gastfreundlichkeit /Best hospitality Bester Service/ Best Service Wir waren da zum 4. Mal und waren nie enttäuscht. Alles hat uns sehr gut gefallen. This was our forth time at Sunwing and we love this hotel even more. We have enjoyed every moment spent at this hotel. Wir freuen uns schon auf unseren nächsten Aufenthalt am Sunwing Kamala. Hope to see you and your nice staffs again soon.
wariwarang2020
Great family resort
Avaliou em 5 de março de 2020
Stayed here for 10 days and loved it. 7 pools and plenty of space for the family, the breakfast variety was great and looking forward to seeing the updates to the resort that wee carried out last year
davewY3100JE
Perfekt for barna
Avaliou em 3 de março de 2020
When you travel to a Sunwing-resort, you know that your kids will have a perfect holiday! This resort was no exeption, this is actually the best charter-resort we have been to. We travelled in january/february with our three kids on 4, 8 and 13 years old. The pools are large and clean, and at perfect temperature. Lots of sunbeds available and it's not allowed to reserve sunbeds at early mornings. Several water slides the kids loved, one pool bar that serves ice cream, alcoholic and non-alcoholic drinks and you can get lovely massages by the pool. The massages cost from 300-500 baht. You can also get your hair braided and get manicures/pedicures. Our kids loved the foot massages. We booked all inclusive that means buffet restaurant for lunch and dinner 5 days a week (not tuesdays and saturdays, if I remember right), drinks to the meals and breakfast 7 days a week. Everything else we signed to the room, which worked just fine. It's good food, both Thai and International, they have different themes every night. I have been to hotels that have bigger buffets with more options, so the buffet was not the best we have been to, but it was enough to choose from - and plenty of food. We booked a 2-room Family Room, and stayed on the third floor in the main building. Great location with a short distance to the reception and buffet restaurant. The room was huge with plenty of space for all five of us. We could actually put all three kids (which loved to share a bed on holidays) in the large King size bed in the bed room, while us parents chose the bed in the main area with access to the veranda. The beds were approx 2 meters wide and not too hard, Thai beds tend to be hard as a rock... The rooms had a small kitchen with glasses, a water boiler, a fridge and a sink. The rooms are thin, so bring ear plugs if you are sensitive to noise. The chairs in the rooms make a terrible sound when dragged across the floor, so ask for a room on the top floor if you are sensitive. The people upstairs made us crazy a couple of nights, it sounded like they stood there moving the chairs just to annoy... Top floor: problem solved! The buffet restaurant has Lollo and Bernie shows almost every night. Fun for the kids the first week, but the second week we chose a table in the back of the restaurant to get less noise while eating dinner. We got a bit tired of the noise at dinner the last fews days, not to be able to choose another restaurant without the shows if we wanted. You're kinda stuck in the buffet restaurant if you choose all inclusive. The Fino Restaurant at the beach are lovely and quiet with a sea- og sunset view. All the vaitors were lovely, and plenty - never a problem to get help! We went on trips by ourselves: to Laem Singh Beach (next beach to Kamala, we went by longtail boat from Kamala), to Bon Island (take a taxi to Rawai beach and a longtail boat to Bon Island for about 1500 baht per boat), longtail boat from Kamala to Paradise beach (about 45 min and 3000 baht) and we went to the marked by the hotel on Mondays. Nice trips, all of them! Our 8 year old loved the Teen lounge, and our 4 year old participated on a couple of activities like treasure hunt, ceramic painting and t-shirt painting, the people working there were really lovely with the kids, and the kids loved them. The next time we probably will choose another resort, only because our kids are starting to get bigger and are not that in to Lollo and Bernie as they used to. And therefore we would choose a quieter place. Everything else on this hotel is super for a family! People without kids should choose the next door hotel: Sunprime.
hanned2013