Cordia Residence, Saladaeng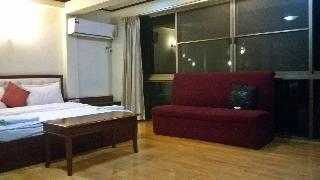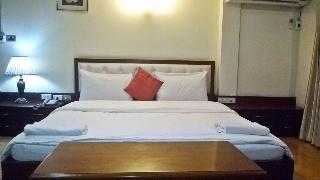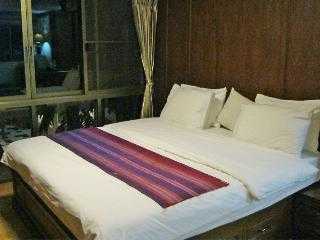 Avaliação TripAdvisor
Baseado em 9 avaliação
Ver todas
Com uma localização privilegiada em Bangkok, Cordia Residence Saladaeng está a apenas alguns passos de tudo o que a cidade tem para oferecer. A propriedade oferece aos seus hóspedes uma ampla gama de serviços e facilidades concebidas para proporcionar o máximo conforto e comodidade. O hotel dispõe d...
Mais detalhes
Disponibilidade
Selecione a data da sua viagem
Selecione a data da sua viagem para verificar a disponibilidade dos quartos.
Informações do estabelecimento
Com uma localização privilegiada em Bangkok, Cordia Residence Saladaeng está a apenas alguns passos de tudo o que a cidade tem para oferecer. A propriedade oferece aos seus hóspedes uma ampla gama de serviços e facilidades concebidas para proporcionar o máximo conforto e comodidade. O hotel dispõe de Wi-Fi gratuito em todos os quartos, Wi-Fi nos espaços públicos, serviço de lavanderia, elevador. Quartos confortáveis ​​garantem uma boa noite de sono e alguns deles incluem comodidades como TV de tela plana, produtos de limpeza, toalhas, guarda-roupa, acesso a internet (sem fios), entre outras. A...
Mais detalhes
Entrada a partir de: 15:00
Saída até: 11:00
Comodidades do estabelecimento
Serviços de recepção
Depósito de bagagens
Avaliação dos hóspedes
TripAdvisor
Pontuação dos viajantes
Excelente

0

Muito Bom

4

Bom

4

Razoável

1

Ruim

0
Perfil dos viajantes
Negócios

1

Romântica

2

Viagem a sós

4

Família

1

Viagem com amigos

0
Resumo das pontuações
Atendimento

Custo-benefício

Limpeza

Localização

Qualidade do sono

Quartos
Good budget accommodation in an amazing location
Avaliou em 25 de janeiro de 2017
The hotel is very near to BTS Sala Daeng and MRT Silom.So that means you are virtually near to everything. You can walk to the night market along Silom Road and Patpong, and to everything happening Bangkok's night life has to offer.And the nearest 7 Eleven is just about 200 metres away. Besides the location, I love the amount of space of the room and most importantly, it is clean. WiFi is slow though, so as the lift. In the room, you are only provided with bath towels and everything else is pretty basic. But hey, that's what you pay for right?! Cant expect 5 star comfort at this price.
yonaga
This residence deserves better comments
Avaliou em 28 de dezembro de 2016
I stayed in Cordia Residence Saladaeng for one month from November to December and found this place much better than I expected. The room was spacious and clean. It's very quiet but yet, convenient and safe. Staff are polite and nice but don't speak English much. However, you can always contact the manager, Mr Eak, for everything (I mostly used email to make contact with him). He is very helpful. I had to stay in Bangkok for one month to attend a course but really needed to save money and couldn't afford an expensive place. I'm glad that I found this residence, which was just perfect for me as it was so near to where I studied and very convenient for going out (street food, local restaurants, cafes, Silom complex, Saladaeng BTS station and Silom MRT station are all within walking distance). There're free Wifi and bottles of drinking water. Water and electricity were included in the room rate. The residence itself is definitely not a fancy place. It's rather old-fashioned but good enough for sleep and shower. I'm not quite sure about daily and weekly rates but if you are going to stay in Bangkok for one month or longer and need to find a place that is convenient, clean and safe with a reasonable room rate, I think you really should consider this. For me, it's more than I expected.
cslk669
Very Hard to find and way overpriced for average room
Avaliou em 21 de agosto de 2015
This Hotel is very hard to find this one of the problem of this Hotel is the location. But the Hotel has a great rooms with friedge and kettle, flat screen tv with Dvd player aircon is very good. Bathroom is nice and clean. This Hotel is quite no noise you can sleep properly. If you like to cook, they have kitchen at the downstairs you can cook for Free! as long as you want. close to the kitchen they have pool you can play pool as long as you want. For the price well, its a overprice for the average room that is the sad part. The location is good close to all major city, outside they have food place, etc etc......Free Wifi in all rooms and strong connection. The staff are very helpful also. But this place is really hard to find even taxi cannot find this place, its like its hidden?
juanitabonita2015
Way overpriced
Avaliou em 22 de janeiro de 2014
Stayed here for 2 weeks even though was planning for a month. The room is way too small for long stay. Just a bed, small wardrobe, mini fridge, shower with warm, not hot water. Tv doesn't have a single non Thai Chanel. Receptionists speak very poor English. The building is old and I had a huge bug in my room. If you want to smoke in the room you have to pay extra. This place is ok for 1-2 days, not more.
Katique
Very much a sleep & shower place. Nice but don't expect too much.
Avaliou em 9 de dezembro de 2013
Cordia Residence is in a great location. The accommodation is clean and quiet. Wifi access is good. The staff are polite and helpful. Some of the rooms are spacious by Bangkok standards. There are 3 or 4 things one should be mindful of. If one knows of these prior to check-in at least one does not get an unpleasant surprise. These are - 1) If you do not plan to spend 2 or 3 hours relaxing in front of the telly then this will not affect you. I had planned to spend a couple of hours each day in front of the telly catching up on news and maybe watching a movie or two. So it was quite a shock to find that from the 283 TV channels (yes, 283 channels!!) there was only ONE English News channel which was unwatchable since it contained questionable material beamed straight out of Iran. All the other 282 channels are in Thai, Laotian, Khmer, Chinese….even Arabic. I telephoned reception to ask, since I live in Thailand and have stayed at a dozen hotels and serviced apartments from 2-Star to 5-Star. I thought I must be imagining this since having either BBC or CNN or Al Jazeera or Channel News Asia or NHK or……….something well regarded is the norm. The reception sent a TV 'technician' to the Deluxe room. He expressed surprise that from the 283 channels on offer he could not find an English one. For whatever reason Cordia Residence does not offer English TV channels from the 283 channels it boasts of. So be prepared to go without TV if your English-speaking. 2) Some days before booking I had emailed Cordia Residence to ask if the serviced apartments offered a kitchen. They informed me that I would need to book 'Deluxe Room' if I was keen on a kitchen in the apartment/room. I went ahead and book. Disappointingly, I discovered that the Deluxe rooms contain a mini-bar fridge and a cabinet. In the cabinet I found – 1 teacup (no saucer), 1 spoon, 1 side bread-plate. Bad luck if your 2 people. It will mean contacting reception and asking for a second cup…..There were lots of bowls and some forks/spoons. Nothing more in the kitchen. Nobody needs an elaborate kitchen, a basic one is fine. However, the Deluxe Rooms which promise a kitchen have no microwave nor hot plate, no sink, no cutting board nor knife, not even an opener for beer bottles!! So please ask for details/specifics by email so that you can be assured of a 'basic kitchen' and not just a mini-bar with a few mis-matched and solitary items of cutlery thrown in. Since I had exchanged emails with the hotel before my arrival I was able to discuss my request and they were kind enough to move a microwave into my room. After travelling and feeling tired, needing a shower & rest negotiating for a microwave for a promised kitchen is not something guests need. The standard room (and as I learned after check-in the Deluxe Rooms as well) allow for guests to use a common kitchen on the ground floor. This is a great convenience ie: if you have not been promised a kitchen in your 'Deluxe' room. Of course if you are living on Level 3 or 4 then be prepared to make the trip to the ground floor each time you wish to use the kitchen. Again, this may not affect travelers who spend 16 hours outdoors and use Cordia Residence to shower & sleep. This is a nice place but remember it is one notch above backpacker type accommodation – to put it more descriptively. 3) Given most guests are short-term ie: less than 2 weeks the serviced apartments provide toilet rolls and soap/shampoo. There is an electric coffee pot in the kitchen so I am at a loss to understand why no tea packets or coffee packets with sugar/creamer is provided. Buy your own. Maybe you can find some in the kitchen on the Ground Floor. Being on Level 4, I was not keen to wake up and make tracks to the ground floor for a coffee. IEven basic cheap hotel rooms thrown in a packet of coffee or tea and sugar. I must emphasise that there are positives at Cordia Residence however not being told of simple things and getting a surprise is not nice like – - No English channels on TV, - No coffee/tea, - No microwave, no sink, no bottle opener, no…. in kitchen of Deluxe Rooms. CARE: This is an ageing building in the style of the 70s. Guests need to watch their step as there are little steps or platforms one climbs up and down all the time, on all the floors and in all the corridors. Even entering ones room is a step. Going to the bathroom you step over a ledge……So switch on the lights at night and watch your step at all times when in the room/corridors/building. The lift moves very slowly and is the first sign after you check-in that maintenance and upgrades are lacking. In the room one will notice extension cords lying around (see photos). I sense that the owners have no wish spend on an upgrade so there's lots of tacky improvising in what could be a nice hotel. There is no security to speak of. Not that this bothered me. The front desk sometimes has a staff but often there's nobody around. The night watchman arrives and falls asleep behind the counter. One will soon learn that not even a tsunami can wake him up :) In conclusion – Cordia Residence is ideal for visitors who shower, sleep and spend 16 hours outside. Be sure to email and confirm every little detail if you wish for a "no surprises" stay.
FawltyTowerz