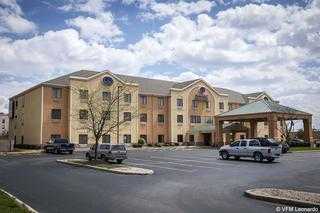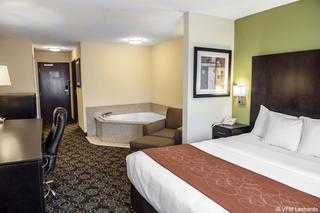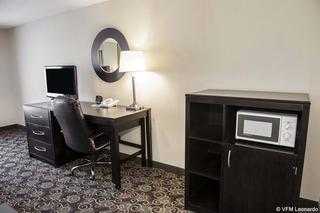 Avaliação TripAdvisor
Baseado em 112 avaliação
Ver todas
Este confortável hotel está localizado em Airport Area. O número total de quartos é de 70. Não são permitidos animais de estimação nas instalações.
Mais detalhes
Disponibilidade
Selecione a data da sua viagem
Selecione a data da sua viagem para verificar a disponibilidade dos quartos.
Informações do estabelecimento
Este confortável hotel está localizado em Airport Area. O número total de quartos é de 70. Não são permitidos animais de estimação nas instalações.
Entrada a partir de: 15:00
Saída até: 11:00
Comodidades do estabelecimento
Avaliação dos hóspedes
TripAdvisor
Pontuação dos viajantes
Excelente

57

Muito Bom

33

Bom

13

Razoável

6

Ruim

3
Perfil dos viajantes
Negócios

13

Romântica

33

Viagem a sós

3

Família

48

Viagem com amigos

0
Resumo das pontuações
Atendimento

Custo-benefício

Limpeza

Localização

Qualidade do sono

Quartos
Family passing through
Avaliou em 27 de outubro de 2020
We had 2 adults and 3 kids with us. We got the one bedroom suite that has 2 queen beds and a couch. We stayed in another Comfort Suites in a different town just two nights before and although the rooms had the same names they were NOT the same room. It was awkward to get the cart through the door because the closet is right there and in the way when you walk in. Other than that the room was fine. The beds were comfortable. Everything worked fine. The breakfast staff was extremely friendly and helpful. Located just off the highway behind the Wal-Mart with plenty of restaurants in the area.
sign101d
Spacious clean suite
Avaliou em 2 de junho de 2020
Older hotel but updated with comfy beds and soft comforters. Separate bathroom allows privacy for early risers in the family. Close to many restaurants and right behind Walmart. Desk attendant was very helpful with restaurant recommendations etc. My only gripe was we were unknowingly charged $1.50 for the safe which we never touched!
MsOCR
Clean adn Quiet
Avaliou em 5 de março de 2020
Nice place, relatively new, friendly staff. Room was clean, comfortable. They need to move smokers away from the entrance doors as the odor in the vestibule. Breakfast was ok, kind of limited on choices but the coffee was good.
TheOhioStateFan
Clean and Professional
Avaliou em 4 de fevereiro de 2020
Hotel was very clean and staff was very professional, about all you can ask for as a business traveler. Breakfast was made on time every morning for the person who gets up and gets their day early. Would stay here again.
JimM976
Clean and comfortable
Avaliou em 1 de dezembro de 2019
Clean with comfortable beds. They have a decent breakfast and the location is good. Nothing special but a decent place to stay when you are in the Indy area. This sentence is a useless one because they require200 characters before you can submit your review.
Marion M