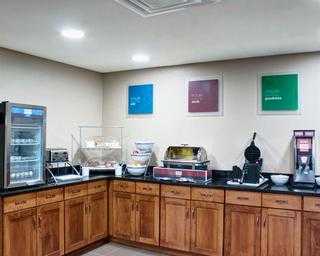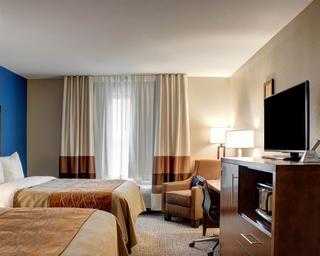 Avaliação TripAdvisor
Baseado em 29 avaliação
Ver todas
Este despretensioso hotel encontra-se em Westside. Existem um total de 76 unidades nas instalações.
Mais detalhes
Disponibilidade
Selecione a data da sua viagem
Selecione a data da sua viagem para verificar a disponibilidade dos quartos.
Informações do estabelecimento
Este despretensioso hotel encontra-se em Westside. Existem um total de 76 unidades nas instalações.
Entrada a partir de: 15:00
Saída até: 11:00
Comodidades do estabelecimento
Piscina e comodidades de bem-estar
.
Avaliação dos hóspedes
TripAdvisor
Pontuação dos viajantes
Excelente

22

Muito Bom

5

Bom

1

Razoável

0

Ruim

1
Perfil dos viajantes
Negócios

3

Romântica

6

Viagem a sós

2

Família

15

Viagem com amigos

1
Resumo das pontuações
Atendimento

Custo-benefício

Limpeza

Localização

Qualidade do sono

Quartos
No masks on hotel staff
Avaliou em 11 de novembro de 2020
Overall, our stay at the hotel was fine, however, I was shocked and extremely disappointed to see that the staff were not wearing masks. From the front desk clerk to the housekeeping staff - no masks. The hotel was providing bagged snacks in place of breakfast, but the unmasked front desk clerk was the one bagging the food... no thanks. Shocking that during a time when corona numbers are rising at alarming rates, this hotel didn't seem concerned about protecting their clients and staff.
jacksonpb2000
Hands down, best hotel and staff.
Avaliou em 17 de agosto de 2019
I've stayed at this comfort inn twice now. The first time we stayed here, my step daughter wanted nothing more than to swim and try a hot tub for her first time, however, we got there pretty late about 9:45 and it closes at 10. The lady at the front desk I don't remember her name but she was young with long blonde hair maybe Lindsey? Anyways she let us have the pool until 10:45 and that was great! So nice of her. Our second stay was recent, few nights ago actually. It was just my fiancé and I, but it was still the same great service! Vikki at front desk was truly delightful and helpful. Even offered her personal experience of auto care places. Another young gentleman who was still new I believe last name being Stewart maybe? Lol he was such a pleasure as well, the general manager was definitely my favorite! She was so polite and just warm welcoming. I met her last time around too and it always great to see her! The owner was also very kind as well. I was waiting and the desk and when he walked in juggling a ton of boxes still instantly asked if I have been helped, I had been helped was just waiting for them to grab something for me but he was just as welcoming! It was a great experience. It may be 2 hours from me but this is my favorite choice for a choice hotel. Extremely clean. I'm also a choice employee, I work at a comfort inn and a comfort suites. Separate but same owner. So when you work at a hotel, you have another eye for what you expect, and this hotel went above and beyond to meet my every need! I will be back! :)
Kelly J
Great hotel
Avaliou em 22 de julho de 2019
The hotel was very clean. The staff was friendly. They have an excellent breakfast. Very quiet even with construction workers staying there. The indoor pool was nice, but water a little too cold to enjoy. Enjoyed our stay.
Memaw1aaa
Country Hotel
Avaliou em 6 de julho de 2019
A good place to lay your weary head and shut your bleary eyes. Staff is courteous and attentive. Rooms are clean and well appointed. Complimentary breakfast is good if your not picky. Check-in and check-out were easy. Bathrooms a a descent size but the layout is cramped. The bathroom vent blows cold air instead of sucking hot air, but how much time are you spending in the bathroom anyway? Not a major issue.
Tourist35129934011
Close to the Wilds with pool
Avaliou em 5 de julho de 2019
Very nice location. Many places to eat close. Indoor pool very nice. We stayed here because it was closer to the Wilds and had a swimming pool for the kids. They also have a fire pit for Smores and a charcoal grill picnic area.
Getaway24716598192