Residence Inn Silver Spring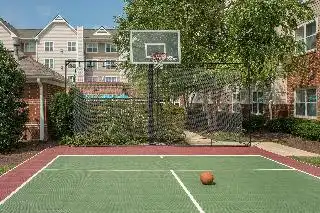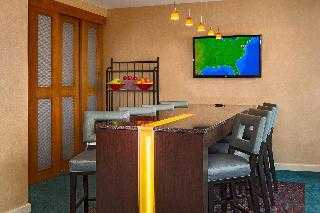 Avaliação TripAdvisor
Baseado em 198 avaliação
Ver todas
Este encantador hotel, pode encontrar-se em Silver Spring area. O hotel dispõe de um total de 130 agradáveis unidades de alojamento. Este alojamento não aceita animais de estimação.
Mais detalhes
Disponibilidade
Selecione a data da sua viagem
Selecione a data da sua viagem para verificar a disponibilidade dos quartos.
Informações do estabelecimento
Este encantador hotel, pode encontrar-se em Silver Spring area. O hotel dispõe de um total de 130 agradáveis unidades de alojamento. Este alojamento não aceita animais de estimação.
Entrada a partir de: 15:00
Saída até: 11:00
Comodidades do estabelecimento
Piscina e comodidades de bem-estar
Piscina Exterior
Avaliação dos hóspedes
TripAdvisor
Pontuação dos viajantes
Excelente

85

Muito Bom

73

Bom

29

Razoável

7

Ruim

4
Perfil dos viajantes
Negócios

58

Romântica

24

Viagem a sós

14

Família

78

Viagem com amigos

8
Resumo das pontuações
Atendimento

Custo-benefício

Limpeza

Localização

Qualidade do sono

Quartos
Great value in Silver Spring
Avaliou em 17 de maio de 2021
Great value at this Silver Spring hotel located near Riderwood retirement community (walking distance), and an outdoor shopping center, and a large community hospital. The value is enhanced because every room has a kitchen, most rooms are suites, and parking is on site and no extra charge. Add in coffee and breakfast each morning that is also included in the rate, and that the hotel completed a room refresh in Fall 2020, and you've got a great place to stay if your travels bring you to this area. It's not fancy, however it is clean and spacious and everything in the room worked.
Mindwanderer
Long Term
Avaliou em 24 de dezembro de 2020
We stayed here for a few weeks during a relocation. We had a one bedroom suite and my spouse and I were both teleworking. There were multiple LAN plugs which was essential for my spouse to telework. The hotel is dog friendly. There were places with grass to walk the dog. I did not get an upgrade with status which was surprising as hotel didn't seem particularly busy. The room was acceptable. No oven and a decent size bathroom. Surprisingly the hotel was offering daily housekeeping service. The hotel was mostly quiet we did have loud neighbors occasionally. It really helped that the hotel was not really that full. The major issue we ran into was the outside area oftentimes smelled of pot. It was super frustrating. It was frustrating. Staff was nice and friendly. Occasionally some of the front desk staff were not wearing masks properly.
JyssicaS
Not COVID clean
Avaliou em 19 de novembro de 2020
I like to stay at these hotels and generally make a point of it. This one is not up to par for Covid times. If you're going to have a kitchen, the kitchen has to be extremely clean. This one is not. I don't want to be afraid when I use the kitchen sink. The Utensils are not clean. Microwave not working properly. Same with the bathroom. Just not clean enough. In fact, I cancelled my reservation for tomorrow night at my next Residence Inn stop off. I want a hotel accommodation where I can cook or eat in and don't have to go out during these Covid times. But I can't work with a kitchen or bathroom that's not up to par.
Journeymun
Quiet and comfortable
Avaliou em 8 de março de 2020
My daughter and I stayed here for one night and our top floor room was quiet and comfortable. The hotel is set back a little way from major roads but still easy to find. Breakfast was typical of Marriotts and quite satisfying. I'll stay here again next time I'm in the area.
steveoregon
Average w/issues
Avaliou em 29 de fevereiro de 2020
Hotel wise there are no issues here, the property is updated, clean and comfortable. Service is professional and friendly but not effusive and below the surface requests went unanswered. We have a dog and often left our do not disturb sign up but then we had difficulty getting service when we asked for it. On one occasion when we knew we'd be around for the day we asked for service and had to go beg for towels at the end of the work day when it didn't come. The other issue here is the property doesn't seem to be in a great location. On more than one occasion, sketchy people were noted inside the hotel and in the parking lot. At least three times I had to avoid the closest door to my room because sketchy characters were stalking the door trying to get in without keys. Rates here are very good for the area but I'd think twice about the location.
Spiegs1968