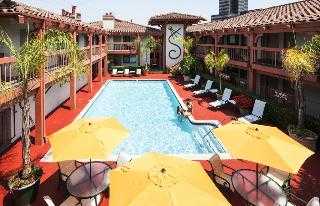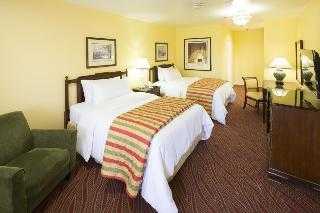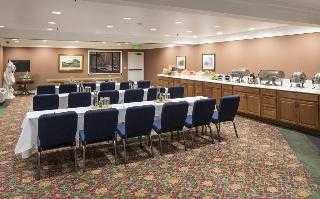 Avaliação TripAdvisor
Baseado em 201 avaliação
Ver todas
Este agradável hotel está situado em San Jose Downtown. Não são permitidos animais de estimação no Campbell Inn.
Mais detalhes
Disponibilidade
Selecione a data da sua viagem
Selecione a data da sua viagem para verificar a disponibilidade dos quartos.
Informações do estabelecimento
Este agradável hotel está situado em San Jose Downtown. Não são permitidos animais de estimação no Campbell Inn.
Entrada a partir de: 15:00
Saída até: 11:00
Comodidades do estabelecimento
Piscina e comodidades de bem-estar
.
Serviços de recepção
Depósito de bagagens
Avaliação dos hóspedes
TripAdvisor
Pontuação dos viajantes
Excelente

29

Muito Bom

65

Bom

49

Razoável

23

Ruim

35
Perfil dos viajantes
Negócios

60

Romântica

34

Viagem a sós

26

Família

55

Viagem com amigos

10
Resumo das pontuações
Atendimento

Custo-benefício

Limpeza

Localização

Qualidade do sono

Quartos
No hot water UNLESS I called front desk each time to request they turn on heater!
Avaliou em 17 de novembro de 2020
Have stayed here numerous times before with no problems. Wonderful breakfast in the past (but none during covid). However, in Nov 2020, the only way we could have hot water in our room was by calling the front desk each and every time; apparently they have some heater there that they neglected to turn on??!! (And we had reservations for 4 nights, so they KNEW we were there!) Ridiculous!! When has anyone ever had to call a hotel front office each and every time they want hot water and then wait around while the hot water gets through the pipes to their room?! And then, when the front desk personnel refused to answer the phone, we had to take ice cold showers (or none at all). Manager repeatedly ignores my calls.
Love2Drive20
Love the lighting
Avaliou em 31 de agosto de 2020
This is a two level motel type facility that clearly has been expanded multiple times over the decades. It is not fancy. The housekeeping staff is very helpful and friendly. The lighting in the room is outstanding; a rare find these days. Also rare and hard to find is two sinks - one in the bathroom and one outside the bathroom. Appreciated having two relatively comfortable side chairs to sit in. The "desk" is not really amenable to getting any work done. Campbell Inn sits right next to an elevated section of CA 17 so freeway noise is unavoidable but actually not too noticeable in the room. It is nice to have both and microwave and refrigerator in the room. Overall the facility is showing its age but is clean.
EA_CDP
Good Value and Great Location
Avaliou em 1 de março de 2020
Campbell Inn is pretty much a basic old style motel but the property has been well maintained and the prices are reasonable. The Inn location is really excellent in walking distance to Historic Downtown and to the Pruneyard with many restaurants, bars and shops to visit.
Hydroman1037
Pleasant Environment, Nice Staff Clean Rooms
Avaliou em 25 de outubro de 2019
What else can be said as my trip was uneventful, and the hotel was charming and friendly, and I would stay here again in the future. Although I was not able to use I thought the pool and courtyard looked terrific.
Weism
Proof you don't always get what you pay for.
Avaliou em 13 de setembro de 2019
A quick review of this hotel, followed by a general review of staying in Silicon Valley. First: the Campbell Inn. A recent last-minute trip on business to Silicon Valley meant I didn't have many options when it came time to book a hotel room. Of the few places that were available in the area, this was the only one under $500 a night. My recent stay proved you don't always get what you pay for. ($283 for a single midweek stay) In most parts of the country, this room would have been a sub $60 a night budget property. The check-in staff was polite, and the process unremarkable, but the property is tired, almost humorously tired. (see photos) My room did have a flat-screen TV, and the commode had recently been updated, but everything else was worn and very outdated. All that said, the room was clean, and the bedding was fresh, and so I was ultimately satisfied. Breakfast was marginal but appreciated given the fact that most properties in the area charge a premium for it. I was also close enough to my client's location that the morning traffic wasn't an issue. A HUGE concern for this part of the country. A quick primer for staying in Silicon Valley. The Silicon Valley or South Bay is one of the most affluent areas in the world, as such, space, housing, and hotel properties are always in short supply. There really isn't an off-season for hotel properties because there is a woeful shortage of inventory for the sheer mass of people coming into the area daily. You should always book as early as you can, and you should also expect to have to pay exorbitant rates. (Motel 6 rooms often book north of $200 a night) When visiting for the first time, it is tempting to stay in much nicer, less expensive properties in surrounding areas, If you choose to do so, be ready for hellacious traffic. A colleague of mine stayed in Milpitas and attempted to commute into Cupertino for our meeting. Her 15-mile commute took 95 minutes. This is a beautiful place with wonderful people, but the urban density and subsequent congestion require a little extra planning to navigate.
Justin D