The Pointe at Castle Hill Resort & Spa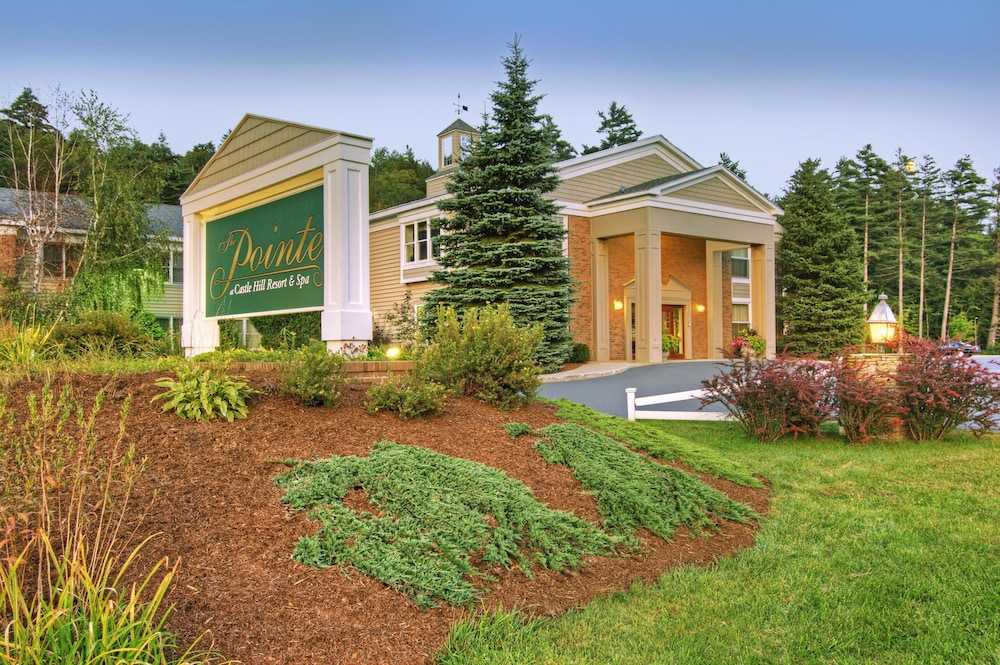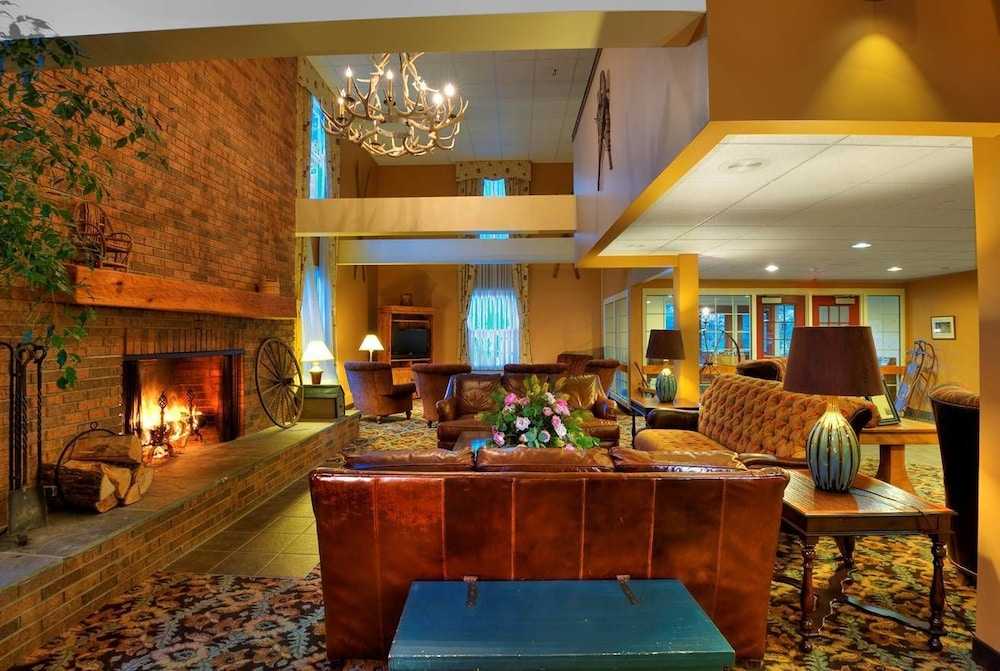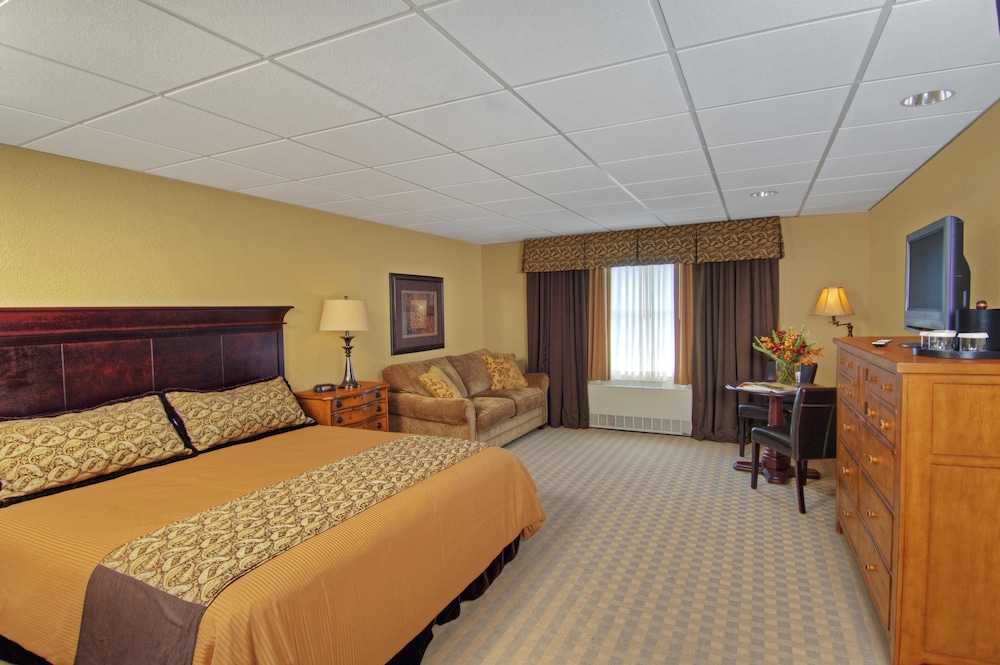 Avaliação TripAdvisor
Baseado em 555 avaliação
Ver todas
Este confortável hotel está localizado em Ludlow. Este acolhedor alojamento garante uma estadia tranquila uma vez que conta com apenas 10 quartos. Não são permitidos animais de estimação nas instalações.
Mais detalhes
Disponibilidade
Selecione a data da sua viagem
Selecione a data da sua viagem para verificar a disponibilidade dos quartos.
Informações do estabelecimento
Este confortável hotel está localizado em Ludlow. Este acolhedor alojamento garante uma estadia tranquila uma vez que conta com apenas 10 quartos. Não são permitidos animais de estimação nas instalações.
Entrada a partir de: 15:00
Saída até: 11:00
Comodidades do estabelecimento
Comida / Bebida
Restaurante
Comodidades / Instalações para negócios
Salas de Reuniões
Piscina e comodidades de bem-estar
.
Serviços de recepção
Depósito de bagagens
Avaliação dos hóspedes
TripAdvisor
Pontuação dos viajantes
Excelente

207

Muito Bom

201

Bom

98

Razoável

28

Ruim

21
Perfil dos viajantes
Negócios

4

Romântica

277

Viagem a sós

14

Família

152

Viagem com amigos

48
Resumo das pontuações
Atendimento

Custo-benefício

Limpeza

Localização

Qualidade do sono

Quartos
Nice people, but dated at best
Avaliou em 30 de agosto de 2021
Wouldn't necessarily stay again. They were very nice (girls at front desk). Great location. The hotel itself needs some updates. Furniture is tired and older. The sheets had holes in them. It smelled so I switched rooms. The entire hallway also smelled like marijuana/skunky kind of smell. The pool looked fine but the entire property smelled musty. I thought it was expensive for what quality it was.
andreaeD563WN
A few days at a castle!
Avaliou em 29 de agosto de 2021
We were originally planning on staying at Castle Hill Resort and Spa. The room we were in (#11) was dark and somewhat dreary. It really was not our cup of tea. The bathroom was dated and hot. I'm not sure if there was any air conditioning in there. After a visit to the front desk we decided to switch over to The Pointe at Castle Hill. It was just a short distance down the driveway. The switch was easy and the front desk was accommodating. I didn't get the woman's name but as she said "we want you to be comfortable during your stay". There was a suite available on the first floor so we took it. It was less money per night which was a plus. The suite was beautiful. A full kitchen, a table with four chairs and a comfortable living room area as well as a separate bedroom. There was an indoor pool and an exercise room which we used both days during our stay. The restaurant was closed on the first night of our stay. We didn't eat there the second night either so I can't review it. Although it did look quite nice when we looked in. We received an email which allowed us to check out online. A plus during these unsettling days of Covid. I would highly recommend The Pointe at Castle Hill.
PrincessDed
Beware Covid and checkout scam!
Avaliou em 23 de agosto de 2021
Beware Covid and checkout scam! We booked a suite for one week and paid in full ahead of time. We arrived to find out that there is NO CLEANING service, and other than a sponge, NO cleaning supplies. Nothing was mentioned in the emails or website. Covid was given as the reason - so okay. Then, I noticed that the hotel didn't give the cleaning staff any masks, they had to bring their own. Then, I find out that the fancy resort that shares the property and cleaning staff is getting cleaning service!! I ask the cleaning mgr who first denies (says the resort guests were lying or playing a prank on me), then finally confirms that they can't find enough staff to clean all the rooms so the fancy resort gets priority. So, it wasn't Covid at all. That was the first scam. The second was when I was presented with a bill of almost $200 at checkout. I had NO room charges, so I called to contest, showing that I had paid in full in advance. "Oh no, you didn't pay in full - they didn't ask you for the full amount!" Luckily, I had the email confirmation of the prices, and finally the staff relented. So, check your bills carefully. It's a shame because the suite was nice (bring some kitchen stuff like pans and a Fire TV for the cable). And while you can't use the grounds per se, you can visit the library at the castle for happy hour. It is beautiful and the drinks are reasonable. Also, the indoor pool and jacuzzi were clean, though very high chlorine. This could have been a very nice place.
dp_2000NewYork
Comfortable Stay
Avaliou em 10 de agosto de 2021
This hotel exceeded my expectations. It was clean, and service was good. Daily housekeeping was not being done due to Covid, but if I wanted my trash emptied, all I had to do is leave it in the hall outside my door. By the time I opened my door again, it was gone. Same with towels. Old ones left out, replaced with new towels, like magic! Front desk was courteous. The hotel location is close to many attractions. We also had dinner here, as we were with a bus trip. Every dinner was satisfying. I think it comes out of the same kitchen as Castle Hill. Breakfast (included) was so so - monotonous and lukewarm temperature for hot foods. Coffee was good and they had a nice tea selection.
happytraveler018
Homely stay
Avaliou em 26 de julho de 2021
Stayed here for one night on a bus trip. Nice and quiet hotel. Had a home feel to it. Large size rooms. Large bathroom with a double vanity. Looks like they have done some upgrades and a few more could be done. They fixed a wonderful breakfast for us. Staff was super friendly. My only complaint is that we had a jacuzzi tub in our bathroom that was also the shower. Had to climb over almost a 3 foot wall of the jacuzzi to get into the shower.
Krr1975