Wyndham Garden Charlotte Executive Park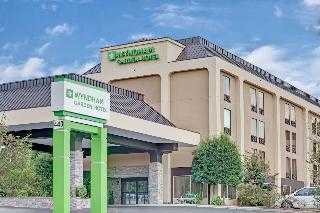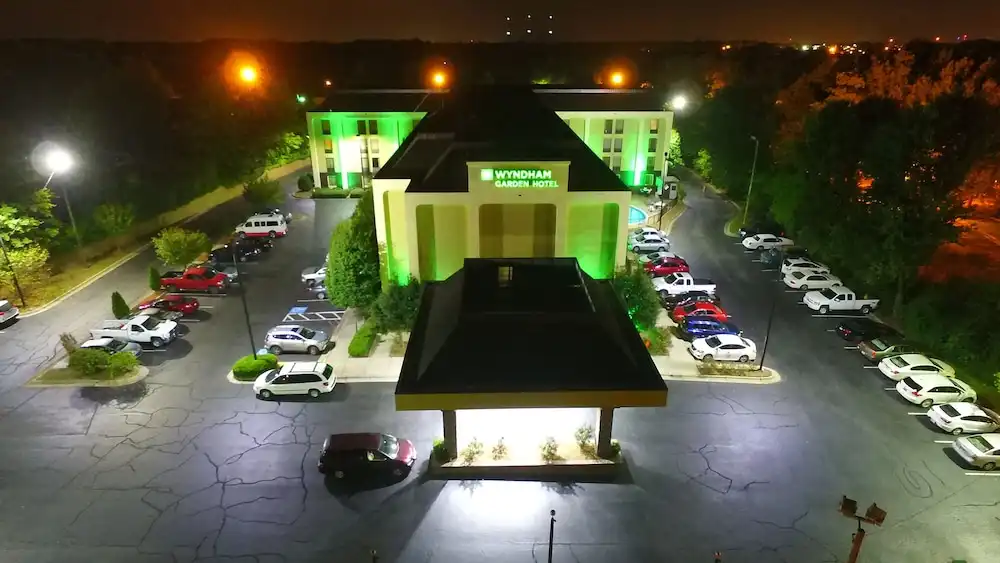 Avaliação TripAdvisor
Baseado em 487 avaliação
Ver todas
The hotel is conveniently located in South Charlotte just minutes from Carowinds, Uptown Charlotte and the Charlotte.
Mais detalhes
Disponibilidade
Selecione a data da sua viagem
Selecione a data da sua viagem para verificar a disponibilidade dos quartos.
Informações do estabelecimento
The hotel is conveniently located in South Charlotte just minutes from Carowinds, Uptown Charlotte and the Charlotte.
Entrada a partir de: 15:00
Saída até: 11:00
Comodidades do estabelecimento
Comida / Bebida
Restaurante
Piscina e comodidades de bem-estar
Piscina
Piscina Exterior
Serviços de recepção
Depósito de bagagens
Avaliação dos hóspedes
TripAdvisor
Pontuação dos viajantes
Excelente

193

Muito Bom

90

Bom

75

Razoável

45

Ruim

84
Perfil dos viajantes
Negócios

202

Romântica

68

Viagem a sós

44

Família

105

Viagem com amigos

38
Resumo das pontuações
Atendimento

Custo-benefício

Limpeza

Localização

Qualidade do sono

Quartos
dated hotel
Avaliou em 17 de outubro de 2021
Not the typical wyndham property I'm use too. Needs updated. Seemed like it was in questionable area of town. Required a separate Security deposit. Room dirty. Staff not to accommodating. Wasn't able to get receipt at check out.
cathy p
Poor Place
Avaliou em 12 de outubro de 2021
Not a nice hotel to stay in, for too many reasons. Broken lamps, TV's and phones, elevators and doors. No comp breakfast as offered in welcome sheet. Appearance is awful, and smells stuffy. Many guests mentioned the lack of cleanliness.
medwar927694
Hotel
Avaliou em 7 de outubro de 2021
Hotel was clean and pleasant. They just forgot the coffee cups in the room. Decent location and easy to get to. A little delay in checking in - only one person working. Had to wait about 25 minutes to check in.
mburke166854
Catfished
Avaliou em 29 de setembro de 2021
We felt we were cat fished. Lobby looks newer but everywhere else in the hotel is tired and aged. Strong odors in hallways. Room felt so old that we couldn't stay in the room for any period of time. We checked in, went to dinner and came back and checked out early. Totally disappointed. When we checked out early, no one asked why. By the way, the shuttlebus driver is the bar tender. If he's on a run to the airport, he's not available to serve drinks., so there is no casual or leisure place to enjoy a drink on propertly
mb781182
Garbage was left in the bathroom! Disgusting!
Avaliou em 26 de agosto de 2021
I missed my plane so I needed to find a hotel that had shuttle service. i waited 40minutues and no one ever came. I called the hotel directly and no one answered. I paid $30 to go 5 miles. When I arrived no one was at check-in (hence why no one picked up the phone). The employee appeared from outside and then proceeds to tell me that their system is offline so he can't check me in-didn't offer any solutions. I told him to check again and miraculously it worked! The only good thing that happened was that the shuttle bus driver volunteered to take me to 7-Eleven so I can buy a charger. When I went into my room, the bed didn't look made. It looked like the cover was just thrown on top of it and there was used toilet paper still in the bathroom!! Disgusting! I was afraid to walk around barefoot, let alone in the bathroom! After all that and paying $120 for that disgusting mess, I was told I had to put an additional $150 deposit down-for what? THERE ISN'T ANYTHING IN THE ROOM I COULD DRINK/EAT ETC.....
cindycR7068EU