Holiday Inn Express San Diego South - Chula Vista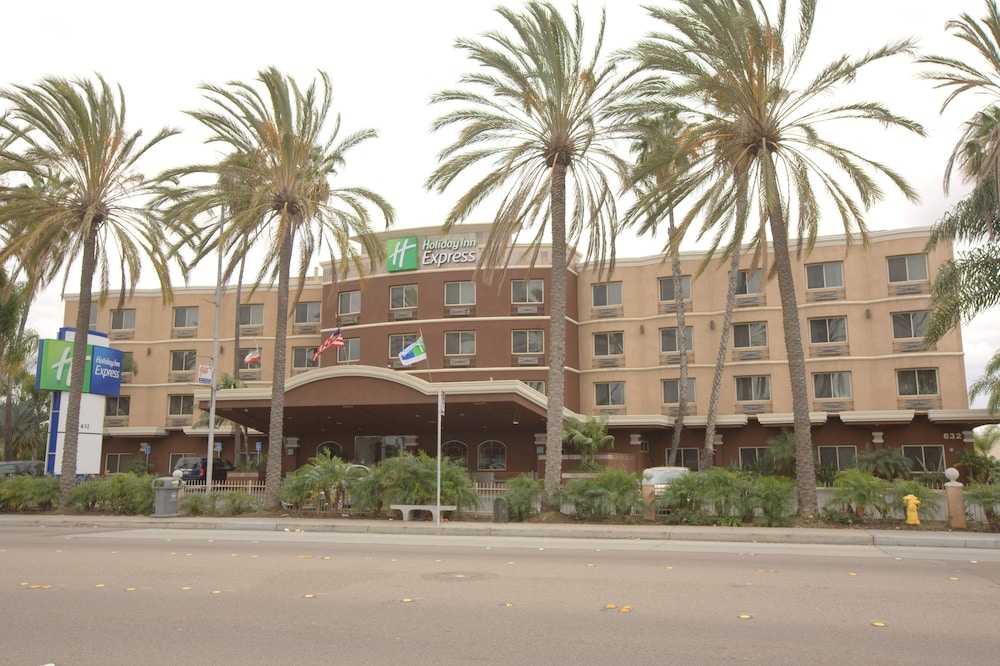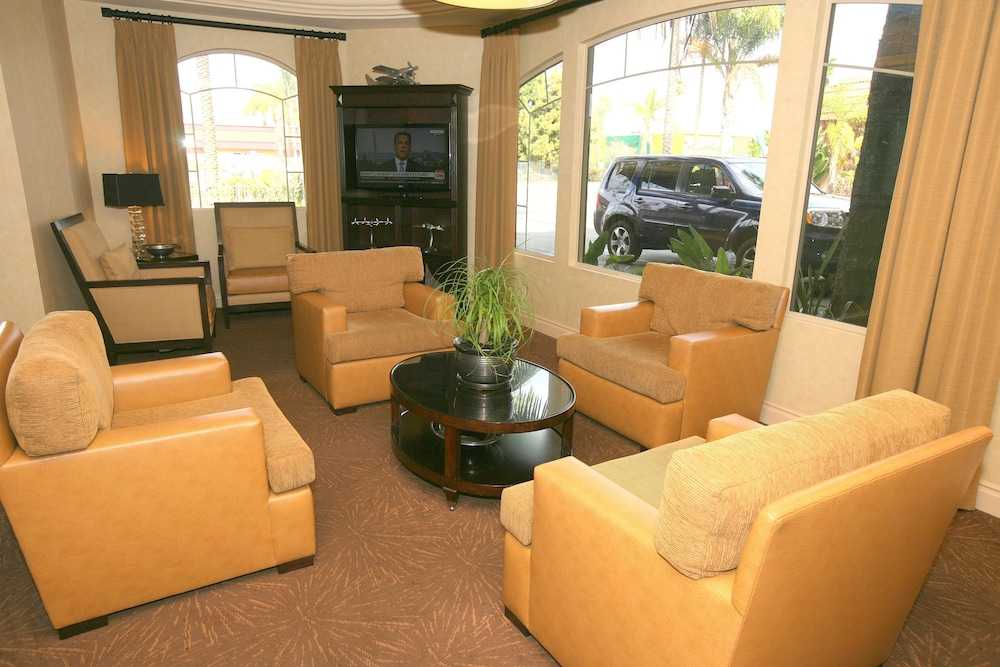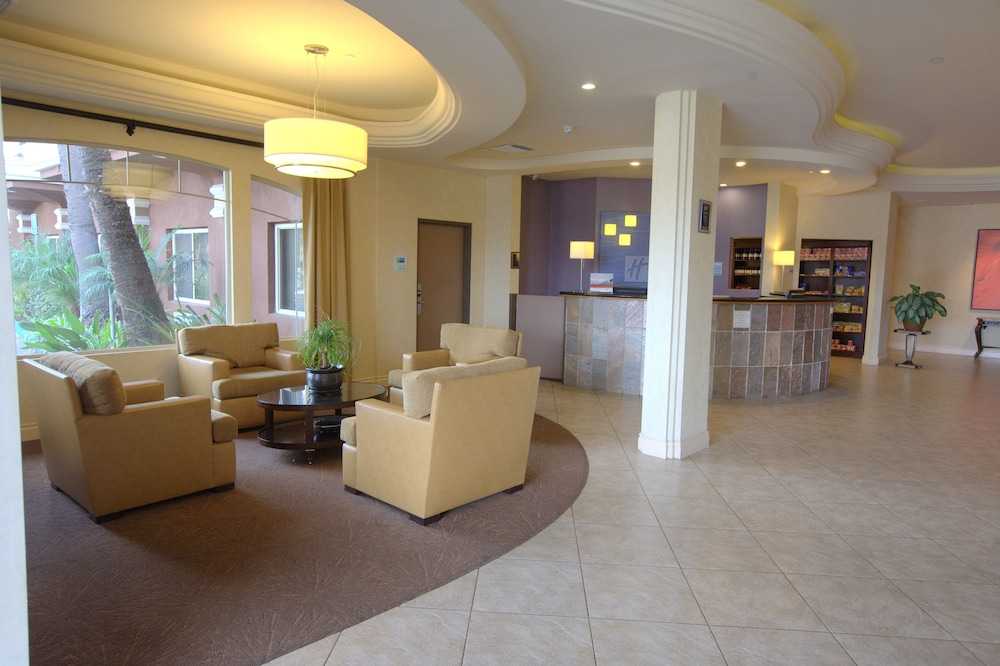 Avaliação TripAdvisor
Baseado em 326 avaliação
Ver todas
The is centrally located minutes from downtown San Diego via the trolley.
Mais detalhes
Disponibilidade
Selecione a data da sua viagem
Selecione a data da sua viagem para verificar a disponibilidade dos quartos.
Informações do estabelecimento
The is centrally located minutes from downtown San Diego via the trolley.
Entrada a partir de: 15:00
Saída até: 11:00
Comodidades do estabelecimento
Piscina e comodidades de bem-estar
Piscina Exterior
.
Serviços de recepção
Depósito de bagagens
Avaliação dos hóspedes
TripAdvisor
Pontuação dos viajantes
Excelente

186

Muito Bom

100

Bom

32

Razoável

4

Ruim

4
Perfil dos viajantes
Negócios

75

Romântica

51

Viagem a sós

18

Família

129

Viagem com amigos

21
Resumo das pontuações
Atendimento

Custo-benefício

Limpeza

Localização

Qualidade do sono

Quartos
Hotel nota 10 !!!
Avaliou em 28 de julho de 2016
Desde a chegada no hotel, a primeira impressão foi maravilhosa. Quartos limpos, recepção prestativa e eficiente. Vale a pena ressaltar o trabalho do Carlos da recepção, um pessoa educada, eficiente e sempre de bom humor. Outro ponto positivo observado foi o café da manhã: completíssimo. Estacionamento próprio e acesso com seguro em todas as áreas do hotel. O sinal de Wi-fi não é muito intenso nos quartos, mas nada que desabone o hotel. Vale á pena !!!!
Denilson_Cesar
Workshop
Avaliou em 22 de agosto de 2015
Muito bom mesmo. Café da manhã justo, boa localização, quartos bons e limpos. E como todos estão dizendo, o Carlos foi ótimo, nota 10 pra ele. Estou tentando encontrar um pto fraco e talvez caberia uma observação, que não chega a impactar a minha boa avaliação, tem só um elevador e é lento. That's it.
KIXMH
Pretty Typical Holiday Inn Express
Avaliou em 23 de outubro de 2021
This was a pre-cruise hotel so was slightly cheaper than San Diego itself. It has nothing that makes it stand out but was just fine for what we wanted. Location was good and the front of house staff were personable enough ... but in six months time I'd be hard pressed to tell you what it was like. Breakfast, due to covid restrictions, was pretty good and handled well with social distancing in the dining area ... pity some of the other guests couldn't obey simple rules like letting your kid climb on the table with hot coffee to get at milk (or something), wearing a mask in the elevator etc.
Philip D
Good location - Average hotel.
Avaliou em 20 de setembro de 2021
This hotel was O.K. The bathroom in our room appeared to have been remodeled in recent years but the sink fixtures were old and used. The daily breakfast was terrible. Cheese omelets with sausage links or bacon. The toaster for toast or bagels was at front of line so everyone was lined up behind that person waiting till they cooked their toast. You could not pass them because of CDC protocols, and the dining room could only seat about 7 families. Way to small. This hotel was on the Delta Airlines recommended list, but!!! It was in a good location for driving to San Diego or Mexico. The covid has everything messed up. That's what we hear for everything. The staff were friendly and main lobby clean. We did not use swimming pool or any facilities there. Parking was free so you save 20-30 dollars per day compared to some other hotels.
ronc361
Great place to stay
Avaliou em 28 de agosto de 2021
I give the hotel 4.5 stars. The staff was very nice and welcoming. Check in was easy. We were given an option for which room we wanted. The rooms were quiet. Big comfortable beds. A really big television. A microwave and refridgerator in the room. A small coffee pot with tea and coffee in the room. A shower ( but no bath) in the room. Good shower pressure. Soft water ( I think it's a San Diego thing). The hotel is located in a safe area. Not too walkable area. Easy parking. A really good free breakfast. You are served from a hotel worker. You get a choice of scrambled eggs, oatmeal, tater tots, muffins, sausage, bacon, yogurt, juice, and more. There is always hot coffee, hot chocolate, and tea in the lobby. There was oranges and granola bars in the lobby when we checked in. A nice pool and Jacuzzi. There are outdoor grills. There is a fire pit outside. Tbe hotel is modern and contemporary decorated. No housekeeping ( I think that is a covid thing). When we called for more towels they were delivered quickly. A really nice place to stay.
jcmonogram