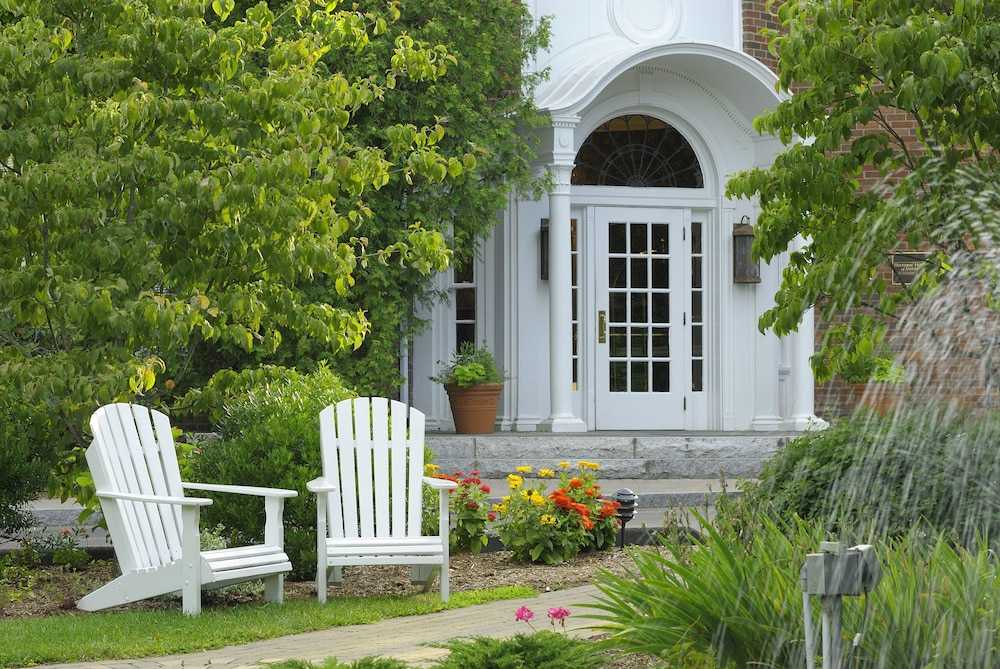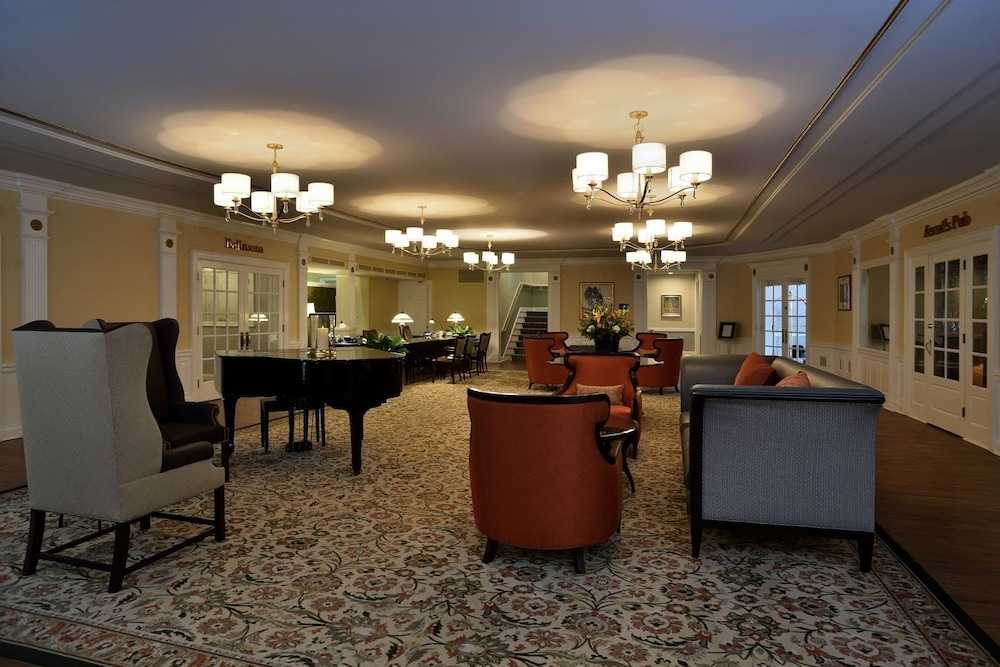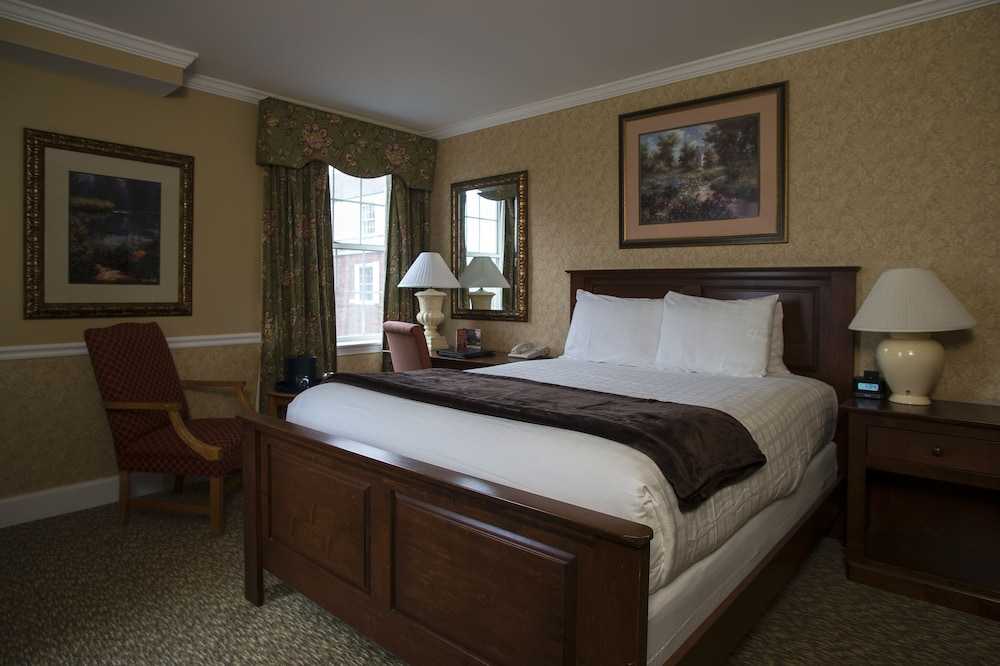 Avaliação TripAdvisor
Baseado em 761 avaliação
Ver todas
Localização Do Estabelecimento Em Norwich, The Spa at Norwich Inn ficará na área suburbana, a 5 minutos de carro de Norwich Golf Course e de Norwich Arts Center. Este hotel de golfe está a 3,9 km (2,4 mi) de Spirit of Broadway Theater e a 4,4 km (2,7 mi) de Mohegan Sun Arena. As distâncias são apr...
Mais detalhes
Disponibilidade
Selecione a data da sua viagem
Selecione a data da sua viagem para verificar a disponibilidade dos quartos.
Informações do estabelecimento
Localização Do Estabelecimento
Em Norwich, The Spa at Norwich Inn ficará na área suburbana, a 5 minutos de carro de Norwich Golf Course e de Norwich Arts Center. Este hotel de golfe está a 3,9 km (2,4 mi) de Spirit of Broadway Theater e a 4,4 km (2,7 mi) de Mohegan Sun Arena. As distâncias são apresentadas à 0,1 milha e ao quilómetro mais próximo.
- Norwich Golf Course - 0,9 km/0,5 mi
- Casino Mohegan Sun - 2,1 km/1,3 mi
- Mohegan Sun Arena - 2,4 km/1,5 mi
- Norwich Arts Center - 3,7 km/2,3 mi
- Spirit of Broadway Theater - 3,8 km/2,3 mi
- Upper Falls Herita...
Mais detalhes
Entrada a partir de: 15:00
Saída até: 11:00
Comodidades do estabelecimento
Piscina e comodidades de bem-estar
Piscina Exterior
.
.
Comodidades / Instalações para negócios
Salas de Reuniões
Serviços de recepção
Depósito de bagagens
Avaliação dos hóspedes
TripAdvisor
Pontuação dos viajantes
Excelente

378

Muito Bom

155

Bom

103

Razoável

74

Ruim

51
Perfil dos viajantes
Negócios

18

Romântica

200

Viagem a sós

46

Família

135

Viagem com amigos

232
Resumo das pontuações
Atendimento

Custo-benefício

Limpeza

Localização

Qualidade do sono

Quartos
SHEY for my pedicure was amazing!!
Avaliou em 17 de outubro de 2021
SHEY did my pedicure she was so friendly, attentive, and gave a great massage. I highly recommend to anyone looking to have their nails done. I will definitely come back just for her!! Thank you 😊As for the spa, it seems like they have cut down a lot. The tea was different was not a fan, and they don't do the wine tasting or tea and scones anymore I was a bit disappointed. The juice bar- I looked at the protein offered and it is "nestle" brand whey protein, a plant based protein on the menu would be great! If there was "unsweetened"almond milk or oat milk as an option that would be nice, because the smoothies itself are already sweet.
marieeeeeo
Relaxation getaway
Avaliou em 23 de setembro de 2021
My friend and I had a wonderful mid-week overnight getaway! The facial and body blend massage were top notch. We appreciated the small details that made the stay even more enjoyable such as the ice cold cloths for use after the steam room or whirlpool, the swimsuit wringer, and all the amenities in the locker area. The meals were outstanding, and Ed was very accommodating as our server, bringing my friend a blanket on the dining deck after the sun went down. Kyle was sweet, also. We enjoyed the delicious lunch at the juice bar, along with the yummy smoothies. Overall, it was a great experience and we were impressed. The only reason for the 4 stars is a few comments for the suggestion box: Firstly, while we were resting in the "Relaxation Room" (and nearly asleep as were several others), we were suddenly interrupted by an attendant loudly calling out for a person's name. This didn't seem consistent with the "sshh" signs and "keep your voice low" signs throughout the spa. Second, before we were seated for dinner, the hostess asked whether we'd like indoor or outdoor; it was a nice evening but starting to get cool but the hostess assured us that there were several outdoor heaters if we became chilly. Well, we found out an hour later that none of the heaters had been working. Should be better communication between staff. Lastly, and very minor, but the lids on the metal creamers were malfunctioning and the cream was a mess spilling all over each time we poured. When we asked the sever for a replacement, she told us they were all like that. Maybe time to order new ones. We will definitely return, as the inn and spa overall experience outweighed the minor issues.
MoxieFive
Best massage ever
Avaliou em 12 de setembro de 2021
We have been to Norwich Inn many many times and had numerous services. Today I had the best massage by Michelle. She was amazing in her technique and attention to my comfort. I enjoyed every minute. She was professional and made me feel very comfortable and appreciated. 5 stars ⭐️ ⭐️ ⭐️ ⭐️ ⭐️
maryssar2016
Spa, dining & overnight stay all wrapped up in a comfy robe!
Avaliou em 1 de setembro de 2021
Our stay started with wonderful Christina at check-in accommodating our every need, followed by a welcoming staff at the spa supplying us with robes and slippers for a dip in the jacuzzi before our delicious dinner at Kensington's. Ray at Kensington's deserves special mention for excellent service there. Breakfast and my massage experience the following day were equally enjoyable. Planning on a return visit very soon. Take advantage of their package deals.
878sumanam
Mama solo get-away weekend for me for one night
Avaliou em 8 de agosto de 2021
This had been a present to me from my husband which which included pregnancy massage in the morning. It was lovely to just pack for one and have all this free time to decide what to do with my night. The staff was very friendly and helpful. They brought me a mini fridge and were always willing to offer directions or answer questions, from the house keeping staff to the bell hop to the front reception. Beautiful location! It would be a great place to have your whole wedding weekend or Bachelorette. Lots of people just walking around with white spa robes enjoying the amenities. My 50 minute pregnancy massage was lovely. It was a special treat that the table converted to have a section to put my baby bump into the table. I miss being able to lay on my stomach. I would have booked a manicure at night but they were full by the time I looked earlier in thr week.
Freck-a-Dots