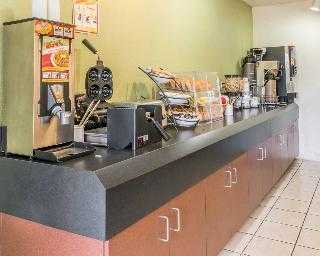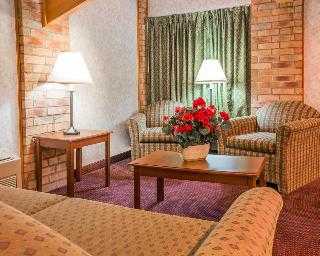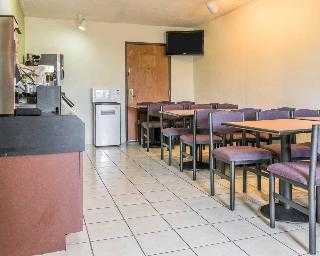 Avaliação TripAdvisor
Baseado em 64 avaliação
Ver todas
Este confortável hotel encontra-se em Coopersville. O número total de quartos é de 57. Todos os hóspedes que ficam neste imóvel podem aproveitar o acesso à internet. Este imóvel não aceita animais de estimação.
Mais detalhes
Disponibilidade
Selecione a data da sua viagem
Selecione a data da sua viagem para verificar a disponibilidade dos quartos.
Informações do estabelecimento
Este confortável hotel encontra-se em Coopersville. O número total de quartos é de 57. Todos os hóspedes que ficam neste imóvel podem aproveitar o acesso à internet. Este imóvel não aceita animais de estimação.
Entrada a partir de: 15:00
Saída até: 11:00
Comodidades do estabelecimento
Piscina e comodidades de bem-estar
Piscina
.
Avaliação dos hóspedes
TripAdvisor
Pontuação dos viajantes
Excelente

11

Muito Bom

13

Bom

14

Razoável

14

Ruim

12
Perfil dos viajantes
Negócios

13

Romântica

13

Viagem a sós

6

Família

24

Viagem com amigos

1
Resumo das pontuações
Atendimento

Custo-benefício

Limpeza

Localização

Qualidade do sono

Quartos
Decent stay I would stay again
Avaliou em 6 de setembro de 2021
We were trying to find a dog friendly hotel near the beach and dog friendly things to do. It took me like 2 day to finally pick one that wasn't crazy expensive or very bad reviews or creepy looking. So this place had medium reviews and price was good and dog fee was very reasonable $15.00 a day some where like $100-$150 fee So we take a chance and booked for 1 night just unsure so when we arrived looked decent. The man at the desk was very nice and helpful. We had room 206 it was up the stairs and right there ( not bed room for a dog because he could hear all the noise ( being a fan for noise) next time we will. So after looking over our room and the bed we decided to ask to stay another night and glad we did it was a lot better than expected by reviews.only con was the bathroom toilet seat needs tightened and show head works but not at full force ( gets the job done) Our room had a refrigerator/ microwave. The area has a few fast food and a rite aide but this hotel was center of where we went ( Kirk dog beach and grand ravine dog park) Only other thing there is a some farm near by ( pig or something ) when the wind blow u smell " fresh country air" lol Hotel has a pool and hot tub ( hot tub was closed when we were there) breakfast is very limited due to covid. I would go early if u want what they have. Hotel is dated but I would stay again!
Travelinggirl677
Not as bad as I was expecting
Avaliou em 6 de dezembro de 2019
Stayed for a choir trip, was nervous after reading reviews but room was mostly clean(just a little dirty in the corners of the carpet) and a tad dusty. No bugs, pool and hot tub were great and clean, not too much chlorine. Happy with the stay for the price.
hwillford15gcs
You get what you pay for.
Avaliou em 22 de setembro de 2019
We were only for one night. The AC was noisy my wife had trouble sleeping, She found bugs in the bathroom, The light at the vanity took forever to turn on. The TV had a strange selection of channels. i.e. no CNN. Breakfast was marginal at best.
Robert J
Comfortable
Avaliou em 4 de junho de 2019
This was a nice hotel for the little get-a-way that was planned for my 2 grandchildren and I. The beds and pillows were comfortable. The pool and hot tub was nice. The price was reasonable. The check-in attendant was very friendly. The hotel room seemed clean, however, the girls found a rolly polly bug on the carpet (but, who knows how those get in). Between the pool and our room, we could have used more towels. There was not a problem getting another one when we went to the desk and asked.
Lori L
Nasty
Avaliou em 21 de outubro de 2018
This is our second time staYing here. The first time we got to our room and our room was not very clean and the door would not lock. So we requested another room. The other rooms around us were very loud and were definatly in party mode. We Understand this happens. So We decided to give this place a second chance. Horrible decision!!! the staff is nice but they are understaffed so you never see them. We took our 6 year old daughter to the pool and while playing in the pool with her,turned around and their were people in the hot tub having sex. Not making out, but full on intercourse. Let me add that you can see the hot tub from the front desk. We left and on the way back to our room the whole hallway was consumed with the smell of pot. In the morning we went to have bagle and toast. The bread had mold on it. Its a great price for a room but not at my childs expense of what she was exposed too. Great place if you have no morals and are trashy or just need any bed to sleep in.
M8875TDmichelleb