TownePlace Suites by Marriott Dubuque Downtown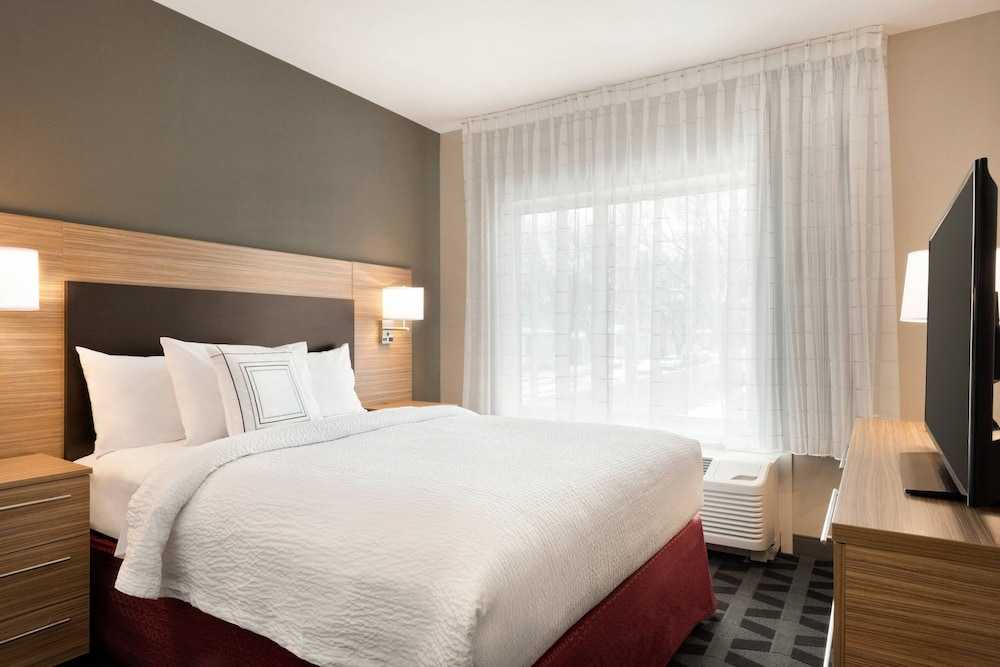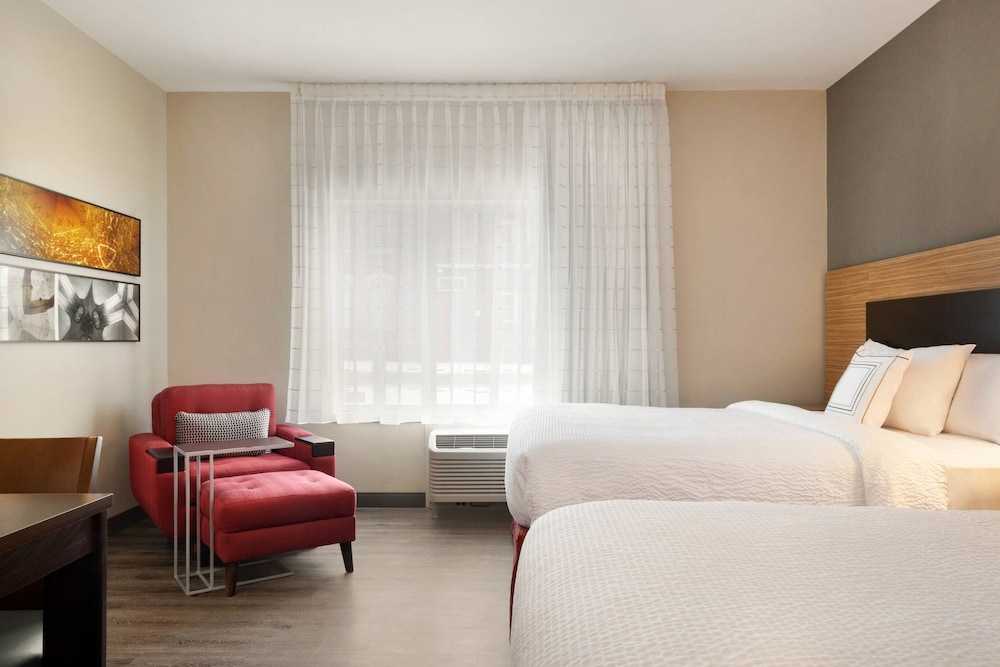 Avaliação TripAdvisor
Baseado em 26 avaliação
Ver todas
Localização Do Estabelecimento Ao alojar-se TownePlace Suites by Marriott Dubuque Downtown em Dubuque, ficará no centro histórico, a 5 minutos a pé de Rio Mississippi e de Matter Creative Center. Este hotel está a 0,6 km (0,4 mi) de Saint Luke's United Methodist Church e a 0,6 km (0,4 mi) de Carnegi...
Mais detalhes
Disponibilidade
Selecione a data da sua viagem
Selecione a data da sua viagem para verificar a disponibilidade dos quartos.
Informações do estabelecimento
Localização Do Estabelecimento
Ao alojar-se TownePlace Suites by Marriott Dubuque Downtown em Dubuque, ficará no centro histórico, a 5 minutos a pé de Rio Mississippi e de Matter Creative Center. Este hotel está a 0,6 km (0,4 mi) de Saint Luke's United Methodist Church e a 0,6 km (0,4 mi) de Carnegie-Stout Public Library. As distâncias são apresentadas à 0,1 milha e ao quilómetro mais próximo.
- Rio Mississippi - 0,1 km/0,1 mi
- Matter Creative Center - 0,4 km/0,2 mi
- Saint Luke's United Methodist Church - 0,6 km/0,4 mi
- Carnegie-Stout Public Library - 0,6 km/0,4 ...
Mais detalhes
Entrada a partir de: 15:00
Saída até: 11:00
Comodidades do estabelecimento
Piscina e comodidades de bem-estar
Piscina
Avaliação dos hóspedes
TripAdvisor
Pontuação dos viajantes
Excelente

17

Muito Bom

5

Bom

3

Razoável

0

Ruim

1
Perfil dos viajantes
Negócios

1

Romântica

3

Viagem a sós

2

Família

4

Viagem com amigos

0
Resumo das pontuações
Atendimento

Custo-benefício

Limpeza

Localização

Qualidade do sono

Quartos
Great staff!
Avaliou em 13 de setembro de 2021
I stay in a lot of hotel rooms because of my job. So, I've had some bad as well as some good. I had planned a 3 night stay to visit my son and grand daughters. As I walked up to the front door, some guests were taking advantage of the fire pit outside. Very nice! Hotel looked very clean and nicely updated decor. Checked in late, to be met by a very friendly front desk young lady. I didn't get her name unfortunately. My room was a king with a pull out sofa. Cute little pull out, but it is definitely for little ones or those whose body mass is under the national average. I needed the extra space just in case my grand daughters joined me. Room location was the best! Very convenient right off the elevators. Though, once I opened the door, the musty smell hit me. I've smelled this odor before. Usually it's the air conditioning. Sometimes I can fix it with a quick trip to Walmart for some Damp Rid. But after I was in the room for awhile I didn't smell it anymore. I'm not letting a little musty smell ruin a great room location and great staff. This is an extended stay hotel, complete with a full fridge, dishes, Keurig, toaster, dishwasher and more. Very clean and tidy and nicely updated. Many hotels that offer extended stay are NOT updated. This hotel is downtown Dubuque so you do want to take caution when entering and exiting, but I didn't feel unsafe at any time. Some kind of farmers market maybe was happening on Saturday and the place outside was hopping. Looked like fun, but we planned on swimming all day. The grand daughters and I had the pool to ourselves for the day. Great pool, warm, saltwater. It took some getting used to because of the saltwater, but it was fine. Only problem, the saltwater drains your hair of oils. So, bring a deep conditioner for afterwards as well. The pool area is very nice, somewhat basic, but I loved the touch of already laying out towels on the chairs. They offered extra large towels as well as regular sized towels. Lots of tables and chairs to chill-in for a break. I didn't care for all of the windows around the pool though. Wished there was a way to put a film on the windows so that the sidewalk patrons couldn't see in. But I lived through it. The girls loved this pool. We swam the next day as well. Clean restroom too! Breakfast in the morning was good. Usually had hard fried eggs, one day they had small cheese omelettes, always had turkey sausage, oatmeal, breads and bagels, make your own waffles, muffins, cereals and hard boiled eggs and cheese. In the cooler they offered yogurts and milk. Coffee, orange and apple juice. Here's what I felt they were missing: Kids cereal and more muffin or danish offerings. Also, I do realize that every place of business is short handed, and.... I've seen this happen at many hotels... about 30-40 minutes before breakfast ends, they have ran out of many things. One morning there were no coffee cups, but that was okay because they were out of regular coffee. No muffins at all, no eggs or sausage at 9:25am. Also, no 2% milk. Breakfast on the weekend is until 10am. BUT... guests went to the front desk and Carolyn went to the back to either help out of let the attendant know. And we soon had supplies again. (Minus the milk though.) I'm telling you that I see this all the time at hotels. Really, it's a lot for just one person to keep up with. Having two attendants makes a difference. In Cedar Rapids, there's a hotel there that I've stayed at many times, a Best Western, and they have two attendants. One keeps the front and the other cooks and keeps the back. This is one of the best hotel breakfasts that I've experienced. So, I don't blame the attendants for running out of things too early. They NEED help. And as I said before, I know that getting employees right now is tough. But this would help greatly if they could swing it for anther attendant. Laundry room is nice, right by the pool. Uses coins, so either come prepared or ask at the front desk. And.. they have detergent at the front desk just for the asking. I usually bring my own, but just didn't this time. Good machines that look newer and worked great. I've had some that didn't! Staff... I just want to say from my first phone call to the hotel, to the last day, the staff members were great! Carolyn, Kayla... the only two names I caught. I try to notice everyones name tags when I travel, but I missed a few this time. Carolyn went over and above for me on my room and adding a night. The cleaning staff, great team! I overhead, I assume was the manager of the team tell one of her members that she bought everyone a treat for the day for just showing up to work. Awesome! Great way to keep moral up! The breakfast attendants, I saw two different ones, both friendly. One very helpful to find what I needed! I've stayed in other hotels in Dubuque, but this will now be my "go to" hotel when visiting Dubuque.
Julee37
Newer, Clean Hotel
Avaliou em 9 de setembro de 2021
This is a nice, newer hotel. We had a suite in 1st floor. There is an elevator in the building to get to the higher floors. Our room was a standard sized queen room plus a galley area with good sized fridge, dishwasher, sink, toaster, a 2-burner electric stove, & a full size microwave. The bathroom was nicely appointed. There was a table with 4 chairs and a sitting chair. Breakfast was good and included sausages, omelets & waffles. It had a good HVAC system which made it easy to keep the temperature steady. The WIFI worked great. There were tables outside with a fire pit and a grill. I would definitely stay here again.
chibearbob
Nice (& Helpful) Staff, Good Breakfast, but Hotel Needs a Good Cleaning.
Avaliou em 5 de setembro de 2021
Let's focus on the positive first. The best thing that this property has going for it is the helpful staff. The people here are great--whether you need coffee or bananas. Check-in and check-out is seamless. The breakfast also is excellent and bountiful. Could use some more choices of healthy foods (a greater variety of fruit, for example), but overall excellent. On the negative side, the rooms are in need of a DEEP CLEANING. My wife wiped down the hotel room with covid-killing cloths and picked up an enormous amount of material ranging from old food to just plain dirt when doing so. I didn't want to bring it to her attention, but the shower was also very dirty (hairs on the floor of the shower, etc.) I think you get the point--the hotel rooms are DIRTY, DIRTY, DIRTY! We had a room on the side of the hotel facing the train. The train is loud, but didn't bother me much and wife didn't complain other than note that its very loud. Doesn't run by often, but you will hear it. This is why they place ear plugs on the night stand--I kid you not. Back to the positive, parking is plentiful. TV reception is fine. And Wifi works well.
Fayaya
Excellent choice!
Avaliou em 2 de agosto de 2021
I typically don't bother with a review for a one night stay but - what a lovely experience! My fiancé and I had a last minute weekend trip and this place was available. The hotel itself feels brand new, everything was fresh and clean, beds and linens extremely comfortable. Breakfast was included (waffles- yay!) with a nice variety on offer. I'm sure we'll be back the next time we're in the area. Kudos Town Place!
rpiercemonzon
Excellent stay, convenient location
Avaliou em 2 de maio de 2021
We stayed in this hotel last night for a wedding. The wedding venue, The Driftless, was only a block away. The hotel was full, but we still did not hear any noise in the night. The bed was comfortable and everything was clean. The breakfast had a nice selection of eggs, sausage, waffles, and other items. It would have been nice to have more fresh fruit, although there were oranges and bananas. The woman who checked us into the hotel when we arrived was very friendly and kind. The area the hotel is in is an older industrial area that has been renovated with new restaurants and interesting things to see. One negative was that I was never able to connect my laptop to the hotel's wifi. My computer would not recognize the certificate of the log in page. That was only a small issue though. Would definitely recommend and would stay again!
cmw133