Holiday Inn Express Wilkes-Barre/scranton(Airport)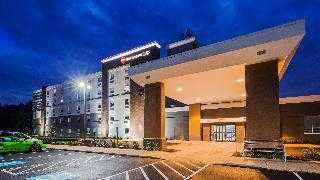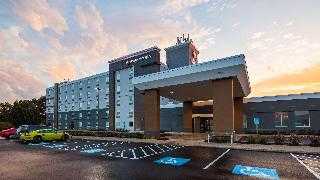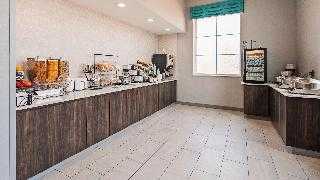 Avaliação TripAdvisor
Baseado em 231 avaliação
Ver todas
Este encantador hotel está localizado em Scranton Area.
Mais detalhes
Disponibilidade
Selecione a data da sua viagem
Selecione a data da sua viagem para verificar a disponibilidade dos quartos.
Informações do estabelecimento
Este encantador hotel está localizado em Scranton Area.
Entrada a partir de: 15:00
Saída até: 11:00
Comodidades do estabelecimento
Avaliação dos hóspedes
TripAdvisor
Pontuação dos viajantes
Excelente

108

Muito Bom

68

Bom

33

Razoável

10

Ruim

12
Perfil dos viajantes
Negócios

58

Romântica

51

Viagem a sós

24

Família

58

Viagem com amigos

6
Resumo das pontuações
Atendimento

Custo-benefício

Limpeza

Localização

Qualidade do sono

Quartos
The uncertain smell
Avaliou em 14 de outubro de 2021
Grear that this place so close to the airport The late night was the reason to stay here. I got to bed late and fell asleep but i kept smelling Something like wet carpet. No a smell that leta you rest. So annoying. The light breakfast look so unappealing and tasting was worse. Shuttle bus needa ro be updated.
39elsae
Stay
Avaliou em 24 de agosto de 2021
Great location. Easy access from the interstate. Have stay here before on other trips. Happy with the service and great for earning Best Western points. Rooms are clean and modern. All have updated and remodeled. Will stay here on future trips.
Travelingman667
Overpriced But Available
Avaliou em 9 de agosto de 2021
We stayed here last Saturday night and were at the mercy of the current pricing, being that our Holiday Inn Express reservation had been cancelled when we arrived there to check in. We drove around to several other properties, asking for availability for the night, with no luck. One person told us that their other property down the hill "had 43 rooms an hour ago" and sent us there. I believe this was a Comfort Inn. Upon arriving at this place and being ignored for several minutes until one of the clerks unsmilingly looked up at me, I inquired about getting the room. She asked if I had a reservation. I told her "no" and explained that we had been sent there by the other property up the hill. She then said something that I've never heard in my life, that "If you don't have a reservation, I cant book you." That made zero sense to me and she wasn't in the mood to explain. Then her co- worker, a purple haired female, looked up and started arguing with us and telling me that "we were lied to" and that "she was going to call the other property". That doesn't help me. I left. I went into that amount of detail to show what kind of difficulty we encountered by hotel people in this area last Saturday. The next place that we tried was a Four Points, where at least the clerk looked at and spoke to us. She was kind enough to call the Best Western Plus and find us a reservation in our name until we arrived. She and the clerk who checked us in to the B.W. Plus were very nice. As for the other 6 properties that we tried to get a room in, most either ignored us or barely spoke to us. What happened to "hospitality" in the travel industry? Do these people realize that if it weren't for travelers like us that there would be no need for them? How would they buy their purple hair color and inch long blue nails to shuffle papers and ignore guests with?
travelkitty50
Last Visit to this Best Western
Avaliou em 23 de julho de 2021
We've stayed here before and were pleased but this visit will probably be our last. The room was rather dirty, very dusty, the coffee maker so dusty I couldn't use it. I spoke to a woman at the front desk & her solution was to get the information to the housekeeper sometime. There was no offer to change rooms, not even a bag of candy for our trouble! Luckily we carry our own chlorox wipes… Also asked for a list of local restaurants & she couldn't tell us about any other than The Tipsy Turtle next door. I know the front desk staff was much more helpful last year but most hotels at least keep a written list of local restaurants & other businesses that they can hand out. The young man at check out was much nicer but it was just too late, The only good thing is its proximity to the highway.
Roses1968
Great Experience
Avaliou em 14 de julho de 2021
Stayed with my daughter and grand daughter. Room was very clean. Shuttle to airport was very timely. Both ways. People were friendly. Room was very clean. Bed was comfortable. My grand daughter really loved the pillows. Was extremely convenient for flying. Our flight was delayed 2 hours so we were able to sleep longer since we were so close.
NanaRox2021