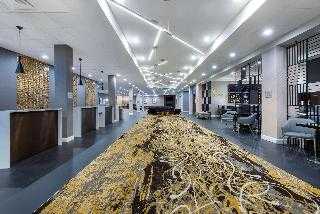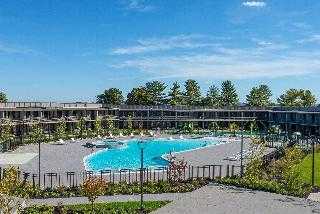 Avaliação TripAdvisor
Baseado em 218 avaliação
Ver todas
Este encantador hotel está localizado em Dutch Country. O número total de quartos é de 330. Este estabelecimento não é amigo dos animais.
Mais detalhes
Disponibilidade
Selecione a data da sua viagem
Selecione a data da sua viagem para verificar a disponibilidade dos quartos.
Informações do estabelecimento
Este encantador hotel está localizado em Dutch Country. O número total de quartos é de 330. Este estabelecimento não é amigo dos animais.
Entrada a partir de: 15:00
Saída até: 11:00
Comodidades do estabelecimento
Comodidades / Instalações para negócios
Salas de Reuniões
Avaliação dos hóspedes
TripAdvisor
Pontuação dos viajantes
Excelente

134

Muito Bom

22

Bom

15

Razoável

17

Ruim

30
Perfil dos viajantes
Negócios

33

Romântica

13

Viagem a sós

1

Família

63

Viagem com amigos

12
Resumo das pontuações
Atendimento

Custo-benefício

Limpeza

Localização

Qualidade do sono

Quartos
Wonderful Wedding Weekend
Avaliou em 26 de outubro de 2021
Our daughter had her ceremony and reception at the Wyndham and we couldn't have asked for a better experience. Leading up to the big day, Tom made the planning easy and efficient. The rooms were clean, beds comfortable, and staff friendly. The food at the reception was cooked to perfection, everyone seemed to enjoy it. Nathan went above and beyond to accommodate my special request of using the indoor pool after the reception and then making sure we could purchase food after swimming, even though the kitchen would have normally been closed. We are so happy that we chose the Wyndham and will hopefully be back for my wife's 40th birthday bash!
dchorst
Wedding Venue Win
Avaliou em 25 de outubro de 2021
We photographed a wedding this fall at the Wyndham and were so impressed with the staff and amenities. The staff was so friendly and accommodating. We loved the ceremony room lined with glass windows that opened onto a beautiful stone patio and the dinner was excellent. Perfectly cooked steak! Look into this hotel if you are looking for a complete wedding venue that requires very little work on your part. Really appreciated the way the General Manager, Nathan went out of his way to make sure we had everything we needed to work the wedding. We hope we get to shoot here again soon. Photography by Jodi Anderson
jodeandersongmailcom
Wedding Family Fun
Avaliou em 24 de outubro de 2021
My family of 5 stayed at this location for a wedding. The room was beautiful, the kid zone was a huge hit, and the indoor pool was perfect for entertaining our kids. The pool was warm and clean. Win/win for our entire family. The staff was accommodating and even provided us with a pack n play for our little guy. Great stay and a good price
acmoore320
Great place to stay
Avaliou em 23 de outubro de 2021
We came to the Wyndham Lancaster Resort for a wedding. My wife and I came a bit early and were very tired from our trip. Nathan was very helpful in getting us a room. He asked the housekeeping staff to prepare a room for us, then he let us know that the room would be ready in 30 minutes. We waited and by 30 minutes our room was ready. The room was very clean and even had an air filter in it. The bed was super comfortable. We stayed for 2 nights and had a blast staying up late with friends in the bar. We also were only 5 minutes away from the wedding venue and and shuttles to get there. Would definitely recommend this resort for any traveling!
Adventure68370281288
Best hotel
Avaliou em 22 de outubro de 2021
We recently stayed at the Wyndham hotel for 3 nights and I must say it was the best hotel experience ever. Our booking was through a third party which we now regret doing and should have booked directly with the hotel's . Front desk team was phenomenal. professional, extremely knowledgeable and above all provided an excellent customer experience. The entire hotel team was wonderful, from the team at the front desk, the kitchen staff, the team at the restaurant and the bar. The hotel is beautiful, clean and amazing. We are definitely going to be staying there whenever we are in Lancaster . I will like to personally give a shout-out to the following hotel staff members - Kathy at the entrance , Mike at the bar Nathan at FD and John at the Starbucks . Hands down this was the best hotel experience ever and trust me we have stayed at some high end hotels both in the US and outside the US. Team Wyndahm , thank you for making our stay a wonderful one.
KellyR5488