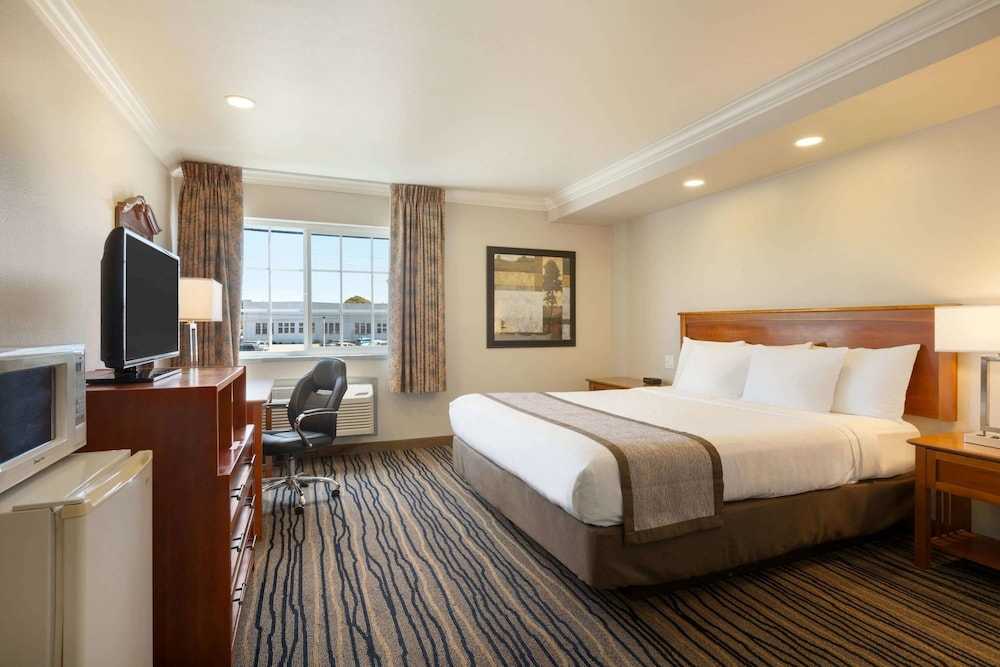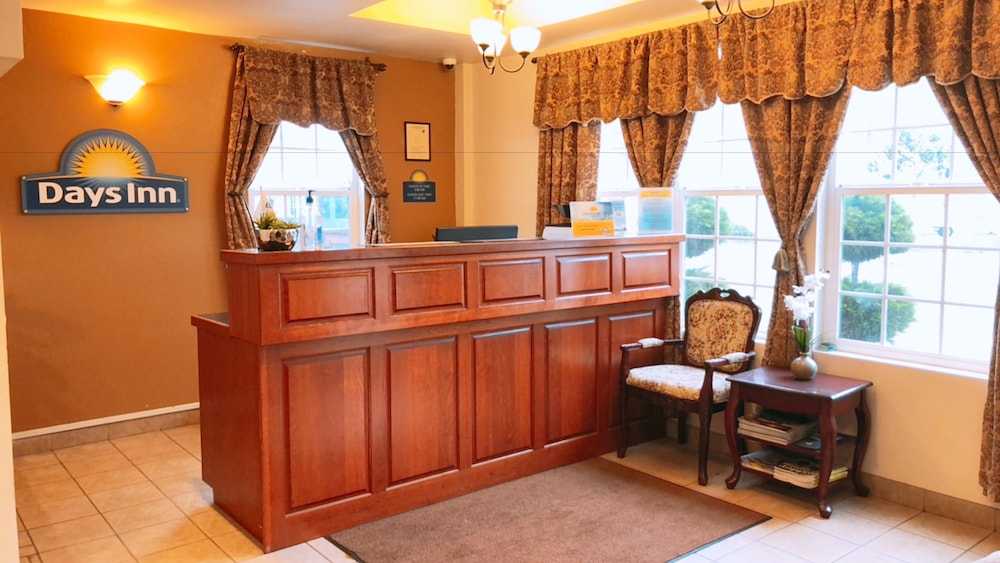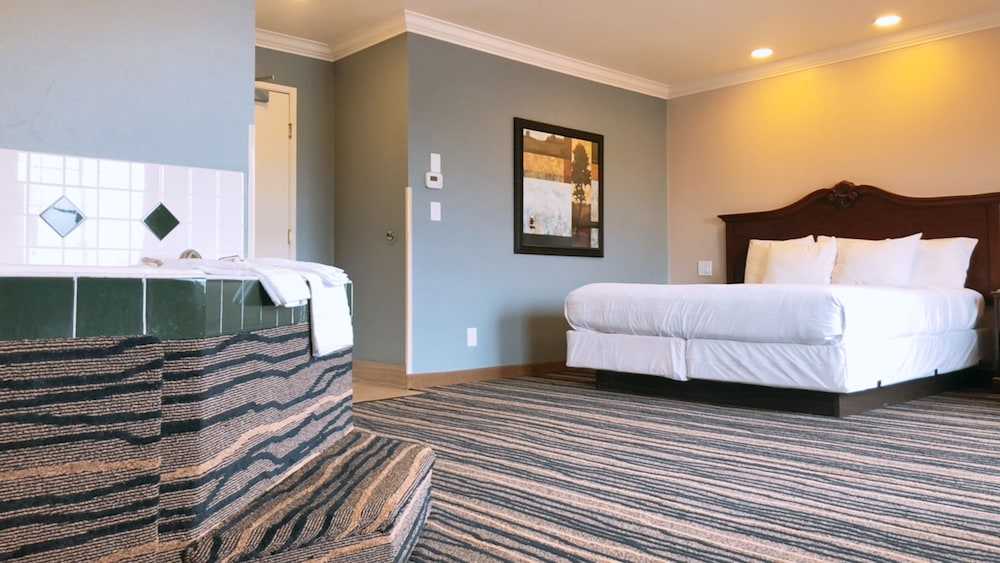 Avaliação TripAdvisor
Baseado em 275 avaliação
Ver todas
Este confortável hotel está localizado em Old Town. Existem um total de 37 unidades no Days Inn by Wyndham Eureka CA. Este imóvel não aceita animais de estimação.
Mais detalhes
Disponibilidade
Selecione a data da sua viagem
Selecione a data da sua viagem para verificar a disponibilidade dos quartos.
Informações do estabelecimento
Este confortável hotel está localizado em Old Town. Existem um total de 37 unidades no Days Inn by Wyndham Eureka CA. Este imóvel não aceita animais de estimação.
Entrada a partir de: 15:00
Saída até: 11:00
Comodidades do estabelecimento
Serviços de recepção
Jornais
Avaliação dos hóspedes
TripAdvisor
Pontuação dos viajantes
Excelente

50

Muito Bom

89

Bom

70

Razoável

41

Ruim

25
Perfil dos viajantes
Negócios

29

Romântica

100

Viagem a sós

18

Família

85

Viagem com amigos

27
Resumo das pontuações
Atendimento

Custo-benefício

Limpeza

Localização

Qualidade do sono

Quartos
Dirty Hotel with rats and homeless people roaming around
Avaliou em 29 de setembro de 2021
Worst hotel I have ever stayed in. There were rats roaming around the dirty parking lot and homeless people were coming in and out of the hotel. Staff was not concerned about any problems. I booked a room with a queen bed but the room I got had a full bed. The room was dirty and my feet got black just walking around the room. The TV did not work and the curtains were broken. The room was very small. It could barely fit the full bed and there was no closet. There was a hanging rod next to the TV that did not work. I guess they were trying to call that a closet. Could not sleep all night worrying about bed bugs and flees.
michaeldavidraiford
High price for disappointing experience.
Avaliou em 24 de julho de 2021
At the price you pay ($250+) you'd think it would be a pretty nice place. Hmm. No, not really. One turnoff was the prostitute putting on her make-up in the waiting area on the second floor near the elevator, surrounded by the odor of weed. A second turnoff was the fact that there is no breakfast nor any apology for that fact or signage explaining why nothing whatsoever is provided. Third, late at night we were surprised by the sudden loud noise (deep vibration and loud noise) coming from the room next door. Turns out it was their jacuzzi. I'd say, if you can find another place, do it. If you can't, then ask about the breakfast when you check in and try to negotiate a better rate. All the other places we've stayed along the coast provide at least something (fruit, granola bars, coffee, bottled water), even though their prices were lower.
M6632SLmarkc
Wasn't impressed
Avaliou em 19 de junho de 2021
Where to start. The parking was horrible, barely enough room for everyone that was there. No where to walk the dog. Very shady people hanging around the motel outside. Bad neighborhood. Elevator was noisy and acted like it may quit at anytime. Room was pretty clean, not great but have seen worse. No breakfast, not even grab and go like most are doing. Luckily I checked my credit card this morning before we left because we were charged twice. Pictures on their site are taken a long time ago! For the price, terrible!
debbies378
Don't stay here.
Avaliou em 26 de maio de 2021
This was the worst stay I've had. The pictures were deceiving. There were people doing drugs all around and also when we checked in we walked into a room with a housekeeping cart in it and unmade beds and a suitcase. So had to change rooms. The rooms were well they were horrible. They front desk girl was the only pleasant thing about this place. It said breakfast included but because of covid they didn't serve it but honestly I would have been afraid to eat it. Never have I stayed somewhere so bad. Never again. I rate this a -0
bettyhS2531AH
Room and staff were great. Appreciated the guest laundry.
Avaliou em 13 de abril de 2021
Staff were very helpful with all issues - including a smoke alarm problem in the middle of the night. Provided change and sold detergent for the guest laundry. Room good sized, internet worked well, TV selection pretty good. Bed comfortable. Would stay again.
Travlermicro