Comfort Suites Fort Pierce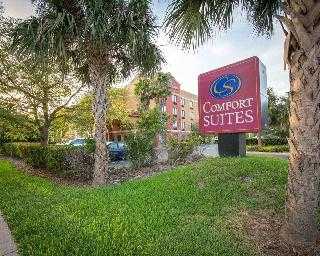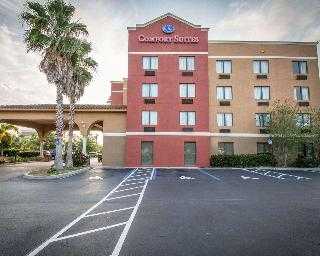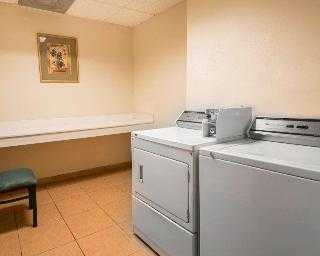 Avaliação TripAdvisor
Baseado em 147 avaliação
Ver todas
The hotel is conveniently located between I-95 and Florida Turnpike at Okeechobee.
Mais detalhes
Disponibilidade
Selecione a data da sua viagem
Selecione a data da sua viagem para verificar a disponibilidade dos quartos.
Informações do estabelecimento
The hotel is conveniently located between I-95 and Florida Turnpike at Okeechobee.
Entrada a partir de: 15:00
Saída até: 11:00
Comodidades do estabelecimento
Piscina e comodidades de bem-estar
Piscina Exterior
.
Avaliação dos hóspedes
TripAdvisor
Pontuação dos viajantes
Excelente

42

Muito Bom

47

Bom

26

Razoável

17

Ruim

15
Perfil dos viajantes
Negócios

20

Romântica

41

Viagem a sós

8

Família

49

Viagem com amigos

6
Resumo das pontuações
Atendimento

Custo-benefício

Limpeza

Localização

Qualidade do sono

Quartos
Uma noite boa com excelente café da manhã
Avaliou em 7 de janeiro de 2020
Ficamos apenas uma noite neste hotel para seguirvdirigindo no dia seguinte. Estacionamento cheio a noite, chuveiro bom assim como camas boas e wi-fi decente. O grande destaque ficou para o café da manhã. Itens quentes bons. Valeu a parada.
dpalma_32
GOOD ENOUGH
Avaliou em 3 de setembro de 2021
The service was good. The room was clean and location was great. We only stayed one night. We were on a road trip to South Beach. They provided a bag breakfast to go. The hotel seemed to recently updated/renovated. Ok for a one or two night stay. Close to the highway and restaurants.
sage97
Bad customer service
Avaliou em 26 de julho de 2021
Many reviewers mention how this comfort suites is dirty, full of bugs and mold. They also have terrible customer service. I asked for an extra towel and the staff refused to provide a towel. He started to interrogate me how many towels I had and why I was using it. I complained about a past incident to management and was promised a "20 percent discount" on my next stay and they only did it for one night claiming "that's what we really meant" This is a sleazy motel. I would not trust the staff and they don't understand hospitality.
477masem
Not worth the money
Avaliou em 22 de maio de 2021
Room was $149 for the night. They were decent size, but the bath room had mold and terrible patched walls. The shower had no water pressure and the pull out sofa had no sheets or pillow. We tried to call the front desk, but the phone in the room did not work so we had to call from our cell and the lady at the front desk says if we want sheets that we can come down and get them. Not much hospitality or customer service.
HoughMW
Never again
Avaliou em 17 de fevereiro de 2021
We have stayed at this property regularly for almost 15 years and always found it to be clean and comfortable. We stayed there for one night on 2/16 and it was the worst experience ever. I don't know if there has been an owner or management change, but the property has gone downhill. Let's start with the COVID guidelines. Despite numerous signs stating that masks were required, that was clearly not being enforced. The front desk person that checked us in was not wearing a mask and most of the guests that we encountered were not masked either. There was only one hand sanitizer station visible by the elevator in the lobby, but it was empty. When we arrived to check in my husband went in to find no one at the front desk. After waiting more than 5 minutes he finally grabbed a luggage cart and we loaded our luggage and returned back in to check in. It turns out the front desk person was outside in front of the hotel talking to his friend. Our room was large, but not very clean. There was debris on the carpet, the lamps were dusty and there was no office chair. There was a banquet-type chair at the desk upholstered in black that was FILTHY. The room smelled very musty although the a/c seemed to be working fine. The remote for the tv was missing the back and was held together with duct tape. We are diamond members so we stay in Choice properties frequently, but this property has definitely deteriorated and we will not be staying here again.
flgaldeb