Vessel Inn Fukuyama Eki Kitaguchi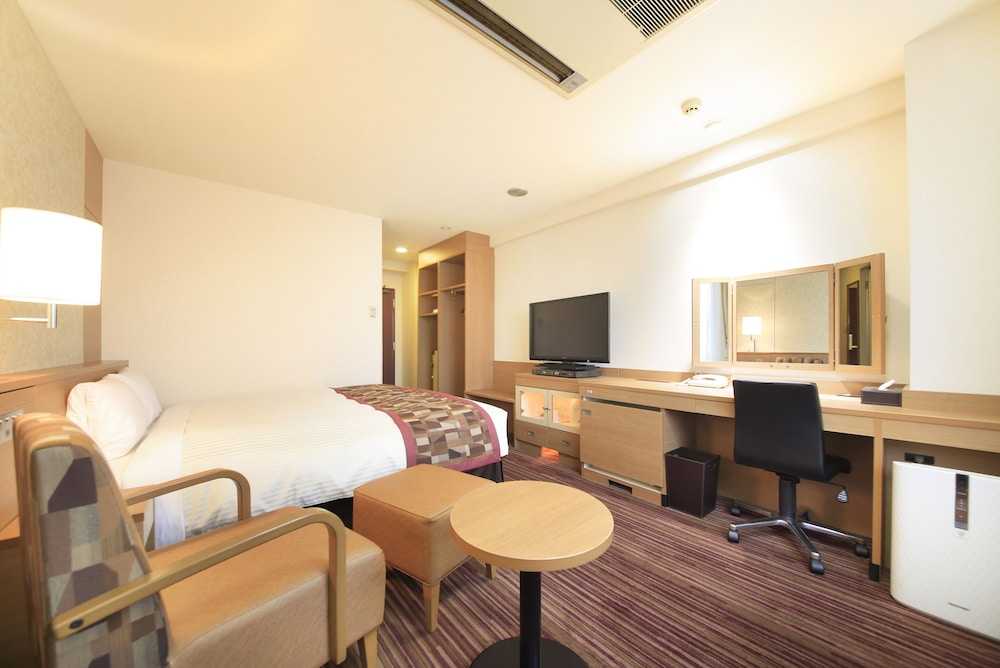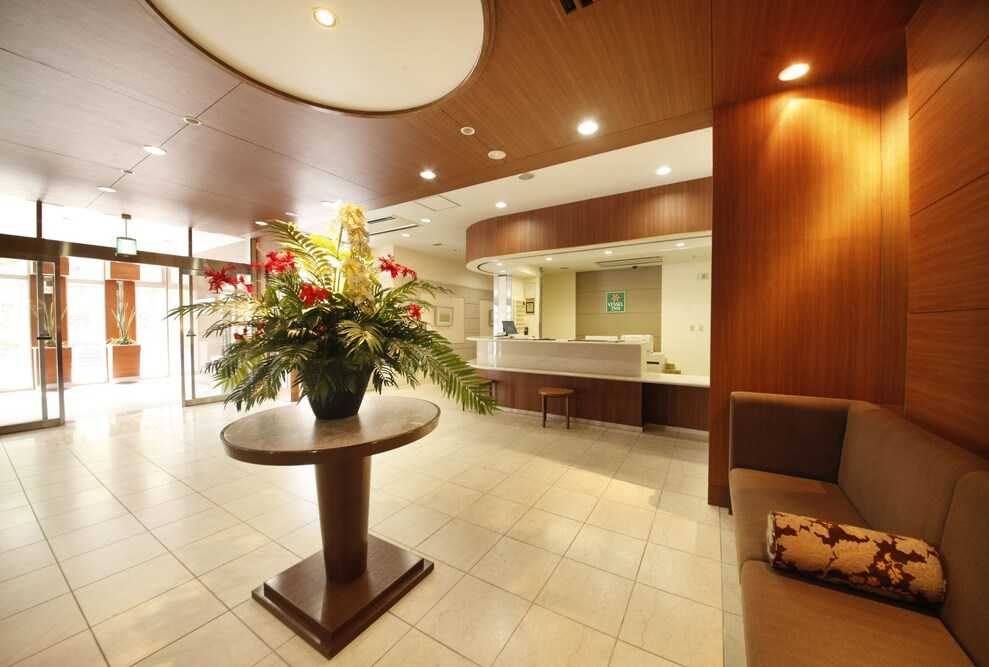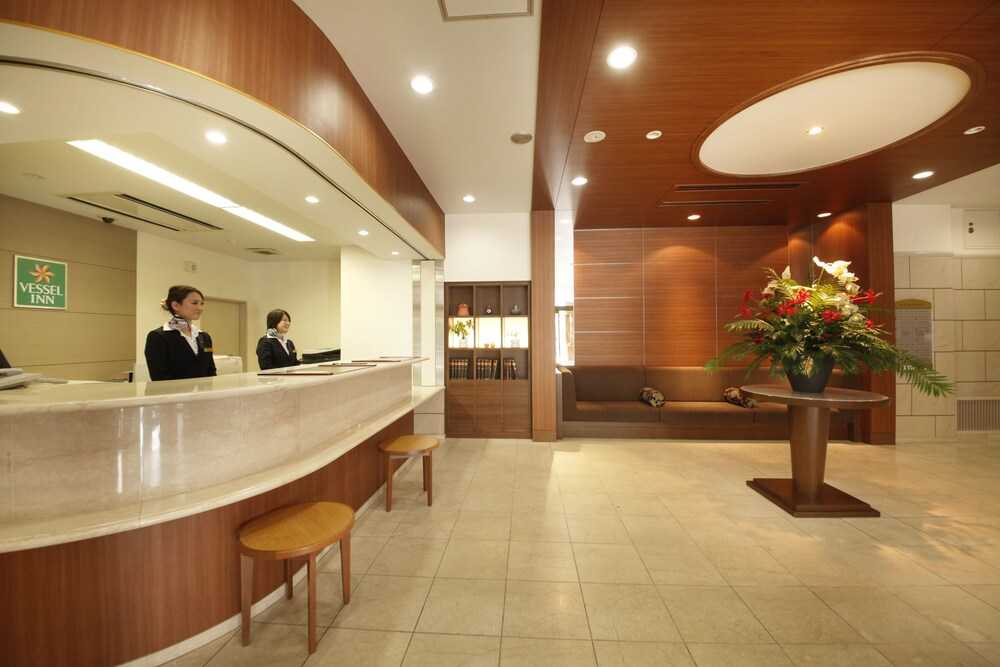 Avaliação TripAdvisor
Baseado em 156 avaliação
Ver todas
O 4 estrelas Vessel Inn Fukuyama-eki Kitaguchi oferece conforto e conveniência, quer você esteja em viagem de negócios ou de férias, em Hiroshima. O hotel tem tudo que você precisa para uma estadia confortável. Wi- Fi gratuito em todos os quartos, Wi-Fi nos espaços públicos, parque de estacionamento...
Mais detalhes
Disponibilidade
Selecione a data da sua viagem
Selecione a data da sua viagem para verificar a disponibilidade dos quartos.
Informações do estabelecimento
O 4 estrelas Vessel Inn Fukuyama-eki Kitaguchi oferece conforto e conveniência, quer você esteja em viagem de negócios ou de férias, em Hiroshima. O hotel tem tudo que você precisa para uma estadia confortável. Wi- Fi gratuito em todos os quartos, Wi-Fi nos espaços públicos, parque de estacionamento, serviço de lavanderia, elevador estão disponíveis para entretenimento dos hóspede. Cada quarto está elegantemente mobilados e funcionalmente equipados . A atmosfera tranquila do hotel estende-se às suas instalações recreativas, que incluem massagem. O Vessel Inn Fukuyama-eki Kitaguchi é uma excele...
Mais detalhes
Entrada a partir de: 15:00
Saída até: 11:00
Comodidades do estabelecimento
Serviços de recepção
Depósito de bagagens
Avaliação dos hóspedes
TripAdvisor
Pontuação dos viajantes
Excelente

76

Muito Bom

66

Bom

10

Razoável

1

Ruim

3
Perfil dos viajantes
Negócios

59

Romântica

22

Viagem a sós

30

Família

31

Viagem com amigos

6
Resumo das pontuações
Atendimento

Custo-benefício

Limpeza

Localização

Qualidade do sono

Quartos
Bom hotel!
Avaliou em 23 de abril de 2015
PESSOAL E SERVIÇO: Bom , nada de excelente ou de ruim.... normal... recepcionistas educados com inglês fraco. Se não me engano, após o término do café da manhã e até as 21h, as bebidas disponíveis no café da manhã ficam liberadas para todos. :) LOCALIZAÇÃO Muito boa! Pertíssimo da estação de trem e do castelo, é em frente ao castelo e de alguns quartos é possível ver o mesmo! QUARTO Bom espaço, limpo e com boas amenidades de banheiro CAFE DA MANHA Não estava incluso na minha diária, mas achei um bom valor,,,, 700 ienes... o café é bem variado,adaptado ao paladar ocidental, apenas os sucos são um tanto quanto industrializados, mas nada que comprometa. Vale a pena! Recomendo o hotel!
757isabellaa
Zero Star!!!
Avaliou em 28 de dezembro de 2019
Booked hotel based on TA reviews and am extremely disappointed. Booked 3 non smoking rooms but given 2 non smoking & 1 smoking. Staff who attended to us, Shihara, was extremely inflexible and blamed Agoda for the mistake. Told me to call Agoda to clarify but regardless, she won't have a non-smoking room for me, not even if there is someone sick in the family, nope, she dont care at all. Totally inflexible, unhelpful and rude. Called me a racist when I mentioned it's the 1st time I've come across a Japanese service staff who is this rude. Even offered to cancel my booking rather than try to help. We are a party of 7 with my aged parents and lugging big luggages, not a single bit of empathy from her at all. If it was my mistake I would accept it but all my bookings stated clearly non smoking rooms. As a hotel service staff, the least you can do is to try your best to help your guests but this Shihara, from start to end, all she said was we dont hv a single room for you, even though I was at hotel at the stated check in time of 3pm and there are many other rooms still available at the time of my check-in. If I can give zero stars, I would!!! Oh and the manager of the hotel cannot speak English so you cannot complain unless you speak Japanese. Shihara said she can help to translate though! Lots of better hotel choices in Fukuyama. Spend your money elsewhere.
kellylF6969MH
Nice hotel, superb castle view and location
Avaliou em 14 de junho de 2019
The hotel is just steps away from the main station and right across the street from the castle. Just on the other side of the station are most of the restaurants, so it could not be much more convenient. I was checked in to Room 1912 on 9F, a generous – sized twin- bed room with a big desk, mini- fridge, coffee-tea service, air purifier, trousers press, open closet and a nice, large place to put luggage. The aircon worked great, a super- quiet mini- split unit from Daikin. The internet was very fast until the evening, when it bogged down quite a bit. It got faster again around 08:30 the next morning, by which time most of the salarymen had gone off to work. The room has a great view of the castle. It's just right there in your face. Wonderful. There was a corner chair and a companion chair with a small table and a work chair for the desk. The bed was comfortable and had a dual- sided pillow with a beanbag side. The window opened all the way, so I got some nice, fresh air at night. The bathroom was an upgraded version of the business hotel bathroom, but with more space, a heated mirror and thermostatic- controlled shower / tub valves. The sink valve was a one- handle unit. Breakfast was good. The selection was not large, but it was good and a few different things than the usual. The service was good, too. All in all, it was an excellent place to stay.
Eric J
Great Hotels
Avaliou em 19 de março de 2019
I have been here for 5 days. The location of the hotel is very strategic , nearby to train station, hypermarket and the castle of course. Every day I can have a packet of moisture lotion, conditioner, mask and other things. I also having a drinks in the evening as much as I can. Lots of choices from latte, chocolate and also cold drinks. There also a laundry room provided and we can use it only for 100 yen for washing and 200 yen for drying (1 hours). The iron and the kettle is the best.
Raudah T
Great Hotel
Avaliou em 9 de março de 2019
We have been twice in the Vessel Inn Fukuyamaeki and both times the service was outstanding, the view from the room facing the Castle is absolutely beautiful, next to the train station which offers a nice variety of food options. Breakfast is ok and free drinks in the afternoon. There is a microwave and washing machine and dryers available. Excellent option to move to Hiroshima, Miyajima and Himeji.
gabymgr