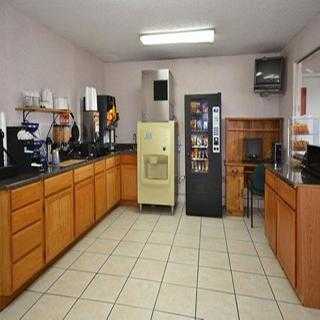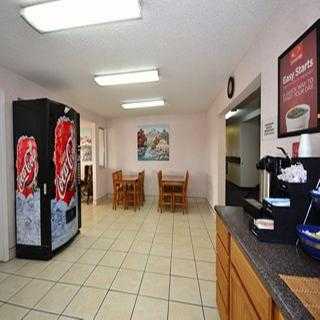 Avaliação TripAdvisor
Baseado em 172 avaliação
Ver todas
Conveniently located of of I-40.
Mais detalhes
Disponibilidade
Selecione a data da sua viagem
Selecione a data da sua viagem para verificar a disponibilidade dos quartos.
Informações do estabelecimento
Conveniently located of of I-40.
Entrada a partir de: 15:00
Saída até: 11:00
Comodidades do estabelecimento
Serviços de recepção
Jornais
Avaliação dos hóspedes
TripAdvisor
Pontuação dos viajantes
Excelente

35

Muito Bom

47

Bom

47

Razoável

22

Ruim

21
Perfil dos viajantes
Negócios

25

Romântica

53

Viagem a sós

18

Família

40

Viagem com amigos

14
Resumo das pontuações
Atendimento

Custo-benefício

Limpeza

Localização

Qualidade do sono

Quartos
Worst room of our trip
Avaliou em 9 de abril de 2021
Spent a night at the Econo Lodge in Gallup, NM on our recent trip east on Route 66. We stopped at the motel based on other reviews and the price, but after our experience wish we had found other accommodations. We thought that the inside corridors would be better, but the noisy doors slamming did not help. The two chairs available in the room were desk/office chairs that when you sat down and leaned back, felt as if you would topple over. We braced ourselves against the wall and a night stand to keep from falling over. As we climbed into bed, we noticed the smoke/CO2 alarm was missing with just wires sticking out from the wall. Why rent a room with a missing smoke alarm? The next morning, trying to take a shower, there was no water pressure and the showerhead literally dribbled out almost no water. We walked down to a breakfast being replenished one or two items at a time, and the brown bananas should have been tossed the day before. We are not picky people, but the missing smoke alarm was a safety issue, as well as the wheeled desk chairs feeling like you would have to pick yourself off the floor. If we are ever back in the area, this would be a motel we would never consider.
raja158
Traveling thru
Avaliou em 15 de outubro de 2020
You always wonder about the econo lodges and roadway inns. But let me tell you from the minute you walk in to the minute you leave they are so nice and accommodating. We arrived about 10:30 10/14/2020 and they allowed pets. $10 fee not bad at all. When we first walked in it smelled so clean. The front desk guy was so nice and told me what a beautiful puppy we had. He gave us a 1st floor room close to the door so we could have easy access to get outside with the puppy. I got up the next morning and went to get coffee there was a machine in our room (123 ) but no coffee no big deal. Anyways the coffee upfront was empty. Within 2 minutes he had a pot of coffee made for us. From the hallway to the room it smelled so clean and you could tell that they are upgrading. I love the tile floor easy clean up. We want to thank you so much for being so accommodating.
Dodges318
Visitted & Stayed at this facility several times.
Avaliou em 31 de julho de 2020
If you are visitting for Buisness or Personal trip this isthe the best place to go.Very Economical,NIce & Clean Rooms,Free continental Breakfast.24 hrs Front Desk Service. Nice & caring freindly staff,Near by attraction,Taco Bell,Bombay Grill Indian Resturan,Gray Hound Bus Stop,Amtrack station within 2 Miles right on Hwy 66.Municipal Air port within 0.5 miles.Rooms are Clean Comfortable.Coffee Front Desk& Breafast,Room Service.I would say with Budget Travel one of the Best Hotel to stay here.I stayed there three months ,I got freindly with Staff.
Voyager616621
Bring tips for staff
Avaliou em 25 de junho de 2020
06-20-20 EconoLodge 3101 W US 66 Gallup NM AJ cancelled our RSVP so we could use our 2nd night free. The rooms were dated. #101 - I flushed 3 times and it still did not go away so I asked for a new room. AJ said they all flush like that. He gave us #102, unfortunately there was someone else in that room, so we got #103. All rooms seem to be alike. We were to have a King bed but got a queen. A little small for the two of us. Toilet paper was something we usually do not see, single sheets. The A/C helped, but did not really cool down the room like other Choice properties. AJ gave us a heads up about Virgies, a Mexican Food place. It looked shady, but was GREAT! AJ did good. For breakfast all they had was cereal, but better than nothing. Should get discount for not having advertised breakfast. One bottle of shampoo for 2 people. No conditioner and no hand cream. Faucet in tub dripped all night. Just enough to irritate you. 1st time we have stayed at a Choice property where they left an envelope with a note on it to feel free to tip staff. Something new for Choice?
El1Lobo
visiting the area
Avaliou em 13 de março de 2020
they have very nice room and updated for a decent price, nice continental breakfast. check inn was friendly . have stayed in the area previously but this motel is better than the other ones i have stayed in the area
sbrl1