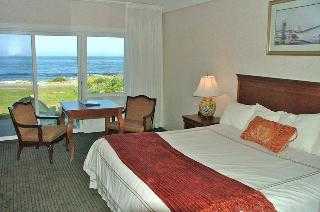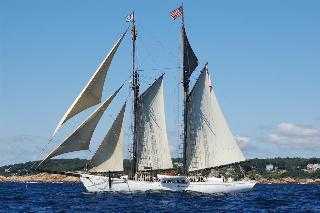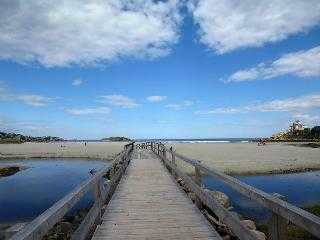 Avaliação TripAdvisor
Baseado em 597 avaliação
Ver todas
Este confortável hotel está situado em North of Boston. O número total de unidades é de 51. Não são permitidos animais de estimação nas instalações.
Mais detalhes
Disponibilidade
Selecione a data da sua viagem
Selecione a data da sua viagem para verificar a disponibilidade dos quartos.
Informações do estabelecimento
Este confortável hotel está situado em North of Boston. O número total de unidades é de 51. Não são permitidos animais de estimação nas instalações.
Entrada a partir de: 15:00
Saída até: 11:00
Comodidades do estabelecimento
Piscina e comodidades de bem-estar
.
Serviços de recepção
Depósito de bagagens
Avaliação dos hóspedes
TripAdvisor
Pontuação dos viajantes
Excelente

388

Muito Bom

125

Bom

44

Razoável

18

Ruim

22
Perfil dos viajantes
Negócios

3

Romântica

302

Viagem a sós

10

Família

168

Viagem com amigos

35
Resumo das pontuações
Atendimento

Custo-benefício

Limpeza

Localização

Qualidade do sono

Quartos
Location! Location! Location!
Avaliou em 25 de outubro de 2021
Location! Location! Location! All rooms face the water. The view are incredible! Rooms are very comfortable and well maintained! First floor rooms have a wonderful patio overlooking the pool and the ocean. There is a fire pit each evening. Off-season rate is a bargain ($159!) Very good breakfast buffet is included with the rooms. Staff is very pleasant and helpful. Restaurants are a short drive, but there are plenty to choose from. There is much to explore in the area! There is a golf course right behind the hotel.
tomartinson
Paradise! A hidden gem!
Avaliou em 7 de outubro de 2021
We were looking for a place to spend the night so we could enjoy two days in Gloucester, and the Ocean House could not have been more perfect. The location is gorgeous and serene. The staff is friendly and helpful. The room was comfortable and spotless. And the breakfast— which we enjoyed from our oceanfront patio — was ample and delicious. Lots of nice touches, too, from the warm, home baked cookies in the afternoon, to the coffee, tea and cold drinks all day, to the mesmerizing fire pit with comfy outdoor seating in the evening. We can't wait to return!
mlps9
Most welcoming stay..
Avaliou em 6 de setembro de 2021
This was a wonderful gift from our daughter. We had two nights in the Stacy House, and it was the definition of perfection. The charm of this building alone, is worth the visit. The "Haint" blue ceiling in the breakfast room provided countless stories of how ghosts or spirits won't cross into the room as it mimics water, which this lovely Inn is surrounded by. The breakfast was just what was needed, endless and enough, as you have a day of the finest seafood set before you as you travel the lengths of the Atlantic. Yes.. we caught the cookies right out of the oven, accompanied by coffee, tea, lemonade, infused water, delicious treat, thank you. We honestly didn't come for the pool, the fire pit, etc., we came for the serenity of the accommodation, the unbeatable breathtaking view, and that's just what we got. Alex, Madison, Alex, and others, you are a delight to know.. Ever-accommodating, and you made our visit even better!
honestreviewer
I don't understand the bad reviews. Its a great place to stay!
Avaliou em 5 de setembro de 2021
My wife and I spent 3 days there and loved it. The room was clean and modern. It was a good size room. It did not feel cramped or small. Tastefully decorated with a coastal feel. Comfortable king bed and a couch. It had a hidden fridge and microwave too. The balcony was great. The views and sounds of the ocean were awesome. The bathroom is a little on the small side, but the shower is full size. The bathroom is plenty big enough. Neither my wife or even thought about it being small while we were there and we are normal size people. The breakfast was outstanding. Lots of excellent pastries, breads, bagels, Hot egg filled croissants and more. Then at 3pm every day, they would put out delicious cookies. The staff was very nice too. You expect to pay more during peek season right on the ocean. So the price is fair for the setting and time of year. We would definitely stay here again!
Rochester_NYTrunkman
Dump
Avaliou em 20 de agosto de 2021
Location is great. Lodging is 60's motel, poorly renovated. Small room. Tiny bathroom with paint peeling off bathtub. $423 one night. Astonishing. Breakfast was included, but like a Courtyard Hotel. When I commented about the trashed bathtub, the lady said it's ongoing project. How nice. The Beaufort downtown is a modern facility but has some odd rules, like having to pay for a cancellation even if done before the required notice period. Not going back to either.
644haroldw