Americas Best Value Inn & Suites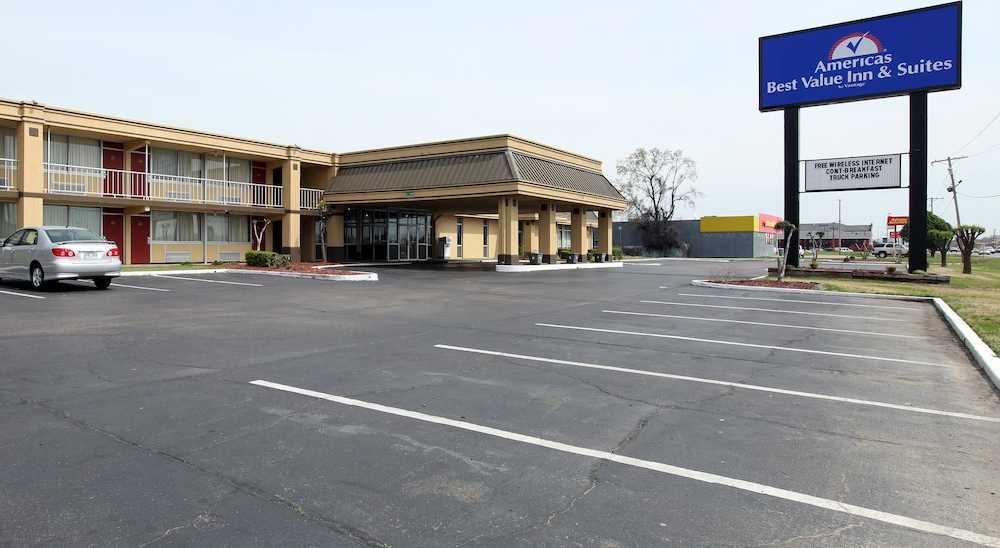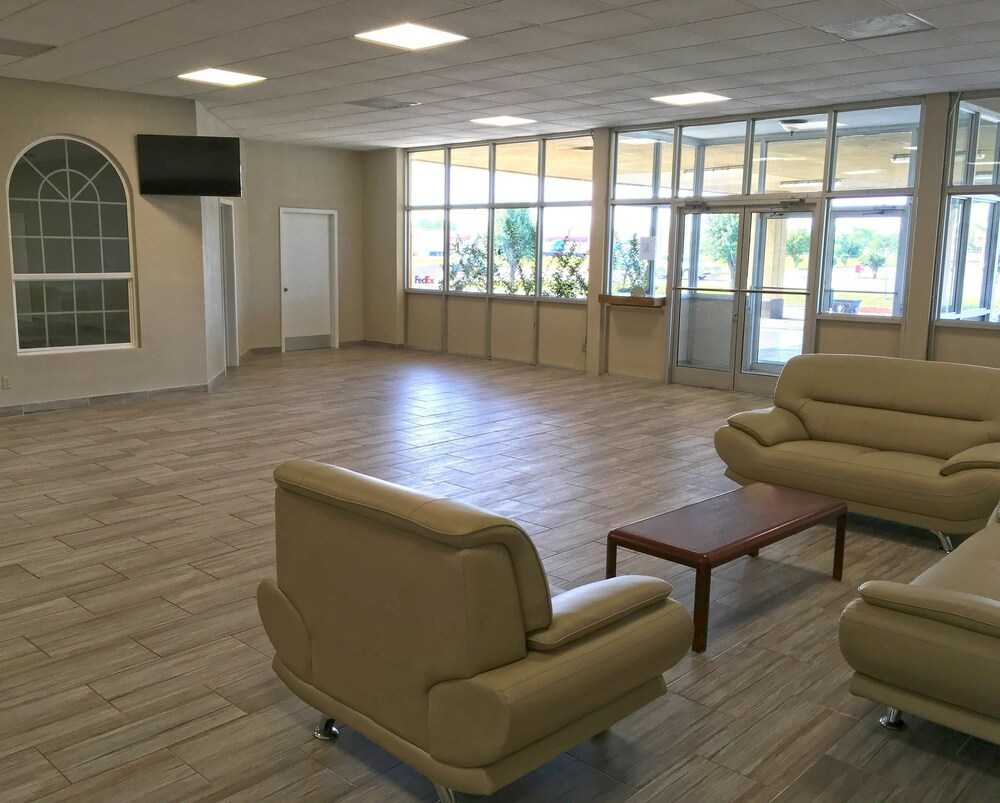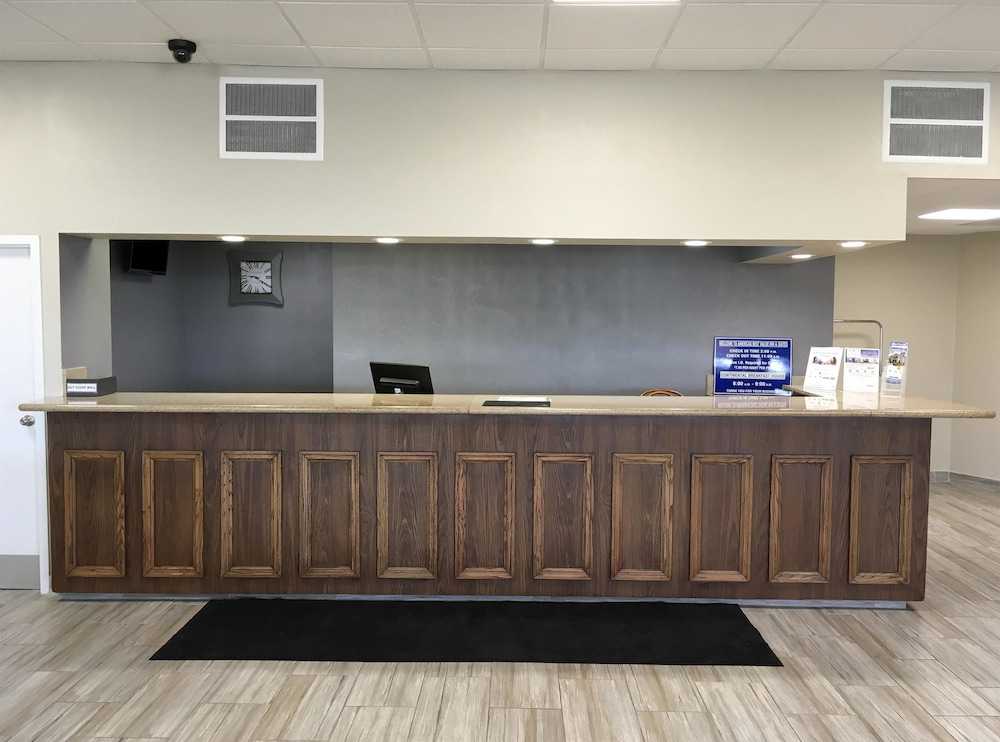 Avaliação TripAdvisor
Baseado em 47 avaliação
Ver todas
Este acolhedor hotel encontra-se em Greenville.
Mais detalhes
Disponibilidade
Selecione a data da sua viagem
Selecione a data da sua viagem para verificar a disponibilidade dos quartos.
Informações do estabelecimento
Este acolhedor hotel encontra-se em Greenville.
Entrada a partir de: 15:00
Saída até: 11:00
Comodidades do estabelecimento
Serviços de recepção
Depósito de bagagens
Avaliação dos hóspedes
TripAdvisor
Pontuação dos viajantes
Excelente

2

Muito Bom

8

Bom

14

Razoável

11

Ruim

12
Perfil dos viajantes
Negócios

8

Romântica

13

Viagem a sós

6

Família

9

Viagem com amigos

3
Resumo das pontuações
Atendimento

Custo-benefício

Limpeza

Localização

Qualidade do sono

Quartos
HORRIBLE customer service!!!
Avaliou em 16 de abril de 2021
The first time I called the hotel to make a reservation the employee told me that they "do not sell" and then hung up on me. I called right back and told him I'm not selling anything and that I was trying to book some hotel rooms. He said "No availability tonight or tomorrow. Call back next week." I then told him I didn't need the rooms until May and he again told me "Call back next week!", yelling this time. I asked if he was the manager and he said no, that he was the employee there. In the end, I decided to take our 4 room booking elsewhere. I hope management sees this review and gets new front desk staff. This man is causing them to lose business!
Ciera012345
Mixed feelings
Avaliou em 12 de outubro de 2020
First and foremost - there is no mention anywhere in their description about masks and who has to wear them. Check-in was very interesting as the front desk staff who was behind plexiglass and not wearing a mask demanded we had masks on before she would check us in. When questioned, it was stated to be a local policy, not state or federal - she did offer to refund the money only if not an internet transaction. Even though it seemed very odd to us that the plexiglass protection only worked one way so she did not need a mask but we did, we decided to drag out the bandana to complete check-in and get to the room as we were tired and ready to 'crash'. There you could tell the hotel had suffered some water damage at some point but the room didn't have the accompanying musty smell. Bottom line - in a normal year, the rating might have been a little higher but with current conditions and nothing on website to indicate mask requirements, a middle of the road review is the best we can do.
plgetz
a bit better than last time
Avaliou em 22 de abril de 2020
Friendly reception upon arrival. Even though I had requested a quiet top floor room in the back, I was assigned a ground floor room facing the highway. The friendly receptionist pointed out that the back part of the motel turns into a party and noisy area on Saturday evenings and recommended I take a front room. I took her advice. I was thankful that she allowed me to park my motorcycle under the front entrance roof, since overnight rain was expected. My king bed room had a table and two chairs, a dresser, fridge with freezer shelf and a microwave oven. The bathroom was clean, but every piece of metal was rusty or corroded. The carpet was dirty and walking barefoot gave me black feet. People's chatting, coming and going kept me up until about midnight, and the passing trucks woke me up around 4 am. During these virus times, the motel does not offer breakfast of any kind, not even coffee in the morning.
HermanTheGerman-inTX
Not America's Best Value!
Avaliou em 25 de outubro de 2019
Very friendly reception upon arrival. Received a quiet room facing the inner court yard. Spacious king bed room with sofa (no coffee table), desk and chair, dresser, fridge with freezer shelf, microwave. Furniture well worn, floor was not vacuumed and the carpet was so dirty that I got black feet walking barefoot. The TV was defect (had sound, but no picture). I was offered to move into a different room, but that was at 8 pm and I was already in my pajama's. The bathroom was "ok", though no shampoo provided. The water is slightly brown, which is normal: Greenville's water comes from the Cockfield aquifer, which is fed from eastern Mississippi. The water filters through three ancient cypress swamps, picking up particles from wood and vegetation thousands of years old. The particles are dissolved in the water, giving it a brown color. Most other cities in the Southeast that receive fresh water from the aquifer have installed filtration systems that make the water clear. The city of Greenville has not. Breakfast includes burnt coffee, packaged small sweet rolls and muffins, cereal, toast and jelly, toaster waffles. All served on Styrofoam plates, bowls and cups. don't they know: Styrofoam is not biodegradable and can not be recycled!
HermanTheGerman-inTX
A good experience and great value
Avaliou em 15 de outubro de 2019
The room was clean and the staff were very nice and helpful. We travel with our dog and were pleased that dogs were allowed with a $7.00 extra daily charge. We enjoyed the included breakfast and the coffee maker in the room. The bed was comfortable and the air conditioner was quiet and worked good. It was HOT in Greenville in early October so we especially appreciated the air conditioning! It looked like they were doing renovations on some of the rooms in another part but we didn't experience any noise where we were.
bassfish2015