Days Inn Fort Lauderdale Hollywood/Airport South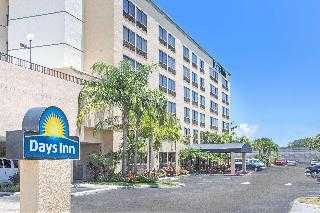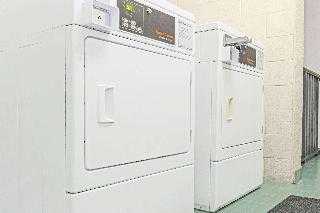 Avaliação TripAdvisor
Baseado em 19 avaliação
Ver todas
The hotel is conveniently located near both the Ft. Lauderdale/Hollywood International Airport and the tropical South Florida Beaches.
Mais detalhes
Disponibilidade
Selecione a data da sua viagem
Selecione a data da sua viagem para verificar a disponibilidade dos quartos.
Informações do estabelecimento
The hotel is conveniently located near both the Ft. Lauderdale/Hollywood International Airport and the tropical South Florida Beaches.
Entrada a partir de: 15:00
Saída até: 11:00
Comodidades do estabelecimento
Piscina e comodidades de bem-estar
Piscina
Piscina Exterior
Serviços de recepção
Depósito de bagagens
Avaliação dos hóspedes
TripAdvisor
Pontuação dos viajantes
Excelente

9

Muito Bom

1

Bom

1

Razoável

1

Ruim

7
Perfil dos viajantes
Negócios

1

Romântica

1

Viagem a sós

2

Família

7

Viagem com amigos

3
Resumo das pontuações
Atendimento

Custo-benefício

Limpeza

Localização

Qualidade do sono

Quartos
Wonderful Experience
Avaliou em 25 de outubro de 2021
I've stayed at this hotel atleast 4 or 5 times this year . Never knew about the amenities they have or the breakfast they offer which is plentiful and delicious. This time my stay was very special and stood out from the other times because of OSMEY . He was so friendly, welcoming , patient , attentive and just overall a great person. Always happy, customer service skills were A1. I really like him …..he needs a raise and a promotion he's Definitely management material. Plz keep him around if you guys can.
Rimicia93
Fun times
Avaliou em 24 de outubro de 2021
Really nice staff , Elba at the front desk was really nice and friendly to us . The rooms are very clean and nice . The pool upstairs has a beautiful view. The dinning area was lit up and nice with the blue lights and music . Over all I loved my stay everyone was extremely nice.
giancarlov432
First time stay at the Glo
Avaliou em 23 de outubro de 2021
My family and I stayed at the Glo in Hollywood, Florida (former Best Western/Days Inn). We were pleasantly surprised with the changes made in comparison to the previous stays years ago. The hotel is very clean, and the decor has a much nicer, modern look. The staff members were warm and welcoming. Kudos to the GM, who seems very invested. He were able to see him in action all over the place. You could find him at the front desk, checking guests in or out, at the buffet area helping out, etc. The hotels conveniently located within walking distance to a Dennys, McDonald's, and a coffee place (Cali Coffee) that is always packed (I am assuming it must be good). There are bus stops and a Tri-Rail station near by, making it easily accessible. Great place to stay.
Sahyli A
Elba is the best front desk associate there!!!
Avaliou em 21 de outubro de 2021
I just completely love her. She's always with a smile and friendly. She never misses a beat greeting you. Also she very prompt and check ins are a breeze. The hotel is really nice and always smell so good
G2132VRcandyl
Friendly staff
Avaliou em 20 de outubro de 2021
We had a great stay at this hotel. I noticed they improved their breakfast and the staff is so friendly. Everyone was so pleasant and the rooms were very clean. Definitely enjoyed my stay and will be returning on my next time in Ft. Lauderdale.
isabellavN8382TA