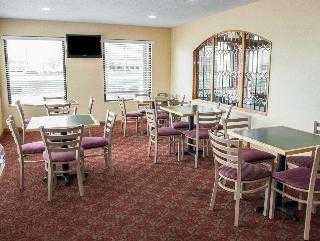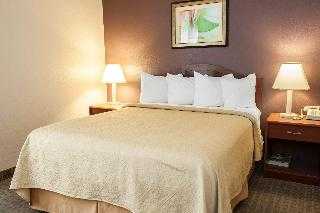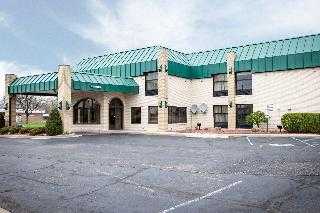 Avaliação TripAdvisor
Baseado em 44 avaliação
Ver todas
Very safe and comfortable location. There are many resturants and attractions which are only a couple of kms away.
Mais detalhes
Disponibilidade
Selecione a data da sua viagem
Selecione a data da sua viagem para verificar a disponibilidade dos quartos.
Informações do estabelecimento
Very safe and comfortable location. There are many resturants and attractions which are only a couple of kms away.
Entrada a partir de: 15:00
Saída até: 11:00
Comodidades do estabelecimento
Serviços de recepção
Jornais
Depósito de bagagens
Avaliação dos hóspedes
TripAdvisor
Pontuação dos viajantes
Excelente

5

Muito Bom

7

Bom

11

Razoável

6

Ruim

15
Perfil dos viajantes
Negócios

13

Romântica

10

Viagem a sós

1

Família

9

Viagem com amigos

4
Resumo das pontuações
Atendimento

Custo-benefício

Limpeza

Localização

Qualidade do sono

Quartos
Horrible experiance
Avaliou em 13 de julho de 2020
This place was dirty and dated. Do not stay here reguardless of the price or closeness to the tracks. Carpet was in terrible shape and stained. Door frame into building was left with stains. Ceiling had a water spot on it. Walls are super thin we heard everyone walking by and door slam all night long. Lots of people up late for parties and we didnt sleep well first two nights due to noise. Overall this place is rough and in a rough spot of town. We got a great rate but it would of paid more for a nicer facility. Choice Hotels needs toremove branding from this place !
PhatPatW
Basic hotel-rough neighborhood
Avaliou em 30 de agosto de 2019
The hotel itself was ok..the bed was clean, the breakfast was typical. It does need some improvements, but it was fine for an overnight. However, I just can't recommend this hotel due to its location. The parking lot and surrounding stores and restaurants did not feel safe to my family and me. We would not stay in this area of Indianapolis again.
dmljkaster
Gross, if I could give zero I would
Avaliou em 23 de junho de 2019
This place was straight up awful! Do not stay here. It was dirty, smelled bad and the toilet doesn't even flush! If we hadn't been exhausted from driving all day we would have left. The a/c unit was so loud that you couldn't hear the traffic noise. Breakfast was pretty decent that's about the only positive I can find. They are renovating but it needs a lot more than a fresh coat of paint to make this place worth even $5 a night.
mommyfish2
Don't understand the poor reviews
Avaliou em 29 de abril de 2019
We always stay at choice hotels and know what to expect. We found the staff friendly and helpful. The room was clean. The breakfast was good, what we have come to expect. Maybe a little dated, but you are not paying $150.00 a night. Will stay here again
kevinj388
Forget Renovations...needs a wrecking ball!
Avaliou em 18 de abril de 2019
First off the pics on the website is not that motel! That place is so dated, reno won't help!Let's start at the beginning....Our room door stuck, the toilet didn't flush well, two flushes for tp, no need to say more! The HVAC unit was noisy, the phone didn't work, I couldn't get the hot tub to drain, had to stick my comb under to drain and that makes me wonder how they clean it ( I worked in a motel for 12 years and we put a solution in a full tub and ran it for 10 min., drained and wiped.AND this room was not cheap!
Cheryl382