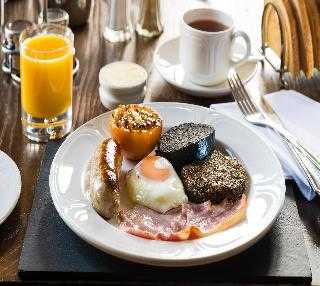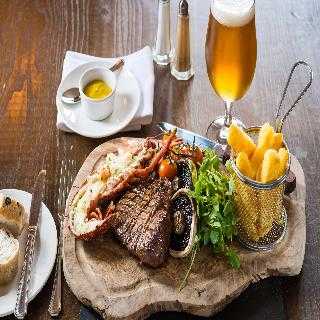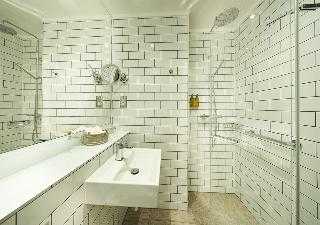 Avaliação TripAdvisor
Baseado em 3081 avaliação
Ver todas
O hotel goza de uma belíssima localização tranquila junto ao Loch Fyne e nas imediações da pequena cidade idílica de Inveraray. A partir do hotel os hóspedes poderão desfrutar da magnífica vista para o lago e para a colina de Cowal. Até à praia são cerca de 1 km. Próximo do hotel encontrará uma para...
Mais detalhes
Disponibilidade
Selecione a data da sua viagem
Selecione a data da sua viagem para verificar a disponibilidade dos quartos.
Informações do estabelecimento
O hotel goza de uma belíssima localização tranquila junto ao Loch Fyne e nas imediações da pequena cidade idílica de Inveraray. A partir do hotel os hóspedes poderão desfrutar da magnífica vista para o lago e para a colina de Cowal. Até à praia são cerca de 1 km. Próximo do hotel encontrará uma paragem de transportes públicos. O hotel climatizado, construído em 1862 e renovado por completo em 2006, dispõe de um edifício de 2 andares com um total de 71 quartos. Originalmente o hotel foi construído para fins privados. Acabou por ser alargado, contando agora com instalações para actividades de la...
Mais detalhes
Entrada a partir de: 15:00
Saída até: 11:00
Comodidades do estabelecimento
Comida / Bebida
Restaurante
Comodidades / Instalações para negócios
Salas de Reuniões
Piscina e comodidades de bem-estar
Banho Turco
.
.
Serviços de recepção
Depósito de bagagens
Avaliação dos hóspedes
TripAdvisor
Pontuação dos viajantes
Excelente

1484

Muito Bom

901

Bom

402

Razoável

205

Ruim

90
Perfil dos viajantes
Negócios

102

Romântica

1771

Viagem a sós

44

Família

428

Viagem com amigos

354
Resumo das pontuações
Atendimento

Custo-benefício

Limpeza

Localização

Qualidade do sono

Quartos
Boa experiência
Avaliou em 6 de agosto de 2018
Hotel de qualidade. Boa experiência no spa, boa localização e decoração da sala de refeições, do bar e das salas de jogos. Porém, os quartos virados para a parte de trás do edifício necessitam de renovação.
mgracafrazao
Um bom hotel
Avaliou em 9 de setembro de 2016
Chegamos tarde após o término do jantar, apenas sanduíches no bar e bebidas, de muito boa qualidade. Quarto espaçoso, confortável, muito limpo. Café da manhã típico regional e continental bem servido. Lindo visual externo.
rodramos73
Complaint
Avaliou em 27 de outubro de 2021
My partner and I stayed at Loch Fyne Hotel from Thursday 21st to Friday 22nd October as a Christmas gift from my son, but due to Covid this was the first time we could go. We had a beautiful, very comfortable room and had a lovely meal for dinner and the staff were excellent. However, after discussing our stay with my son about the breakfast, I feel I have to complain as the gift was not cheap, £294 in total. I was very disappointed to see that there was no cold selection, variety of juices etc. and when we received our breakfast it was not very hot and we had to ask for orange juice and toast. There was one small pot of marmalade and one of jam, which I found to be very poor. Having been to other hotels I know that there is always a selection to choose from. We did not say at the time that we weren't pleased but my son said we should have complained and that it why I am writing thisnow.. We stayed in Room 205. I cannot find an email address for the hotel and this is why I am emailing you but I trust this will be passed onto the hotel.
Littlebetts
Lovely hotel in a wonderful part of the world.
Avaliou em 24 de outubro de 2021
A lovely hotel with very friendly and professional staff from the front door to reception and into the restaurant and bar. The room was very clean and comfortable with plenty of little extras and a great bed. The food was excellent from start to finish. Thank you very much
tristanh417
Huge disappointment!!
Avaliou em 20 de outubro de 2021
Was so excited about staying here as part of a surprise birthday break, organised by my husband. On arrival in the evening, we were advised that there was no space in the restaurant to eat. Though we could see plenty of empty tables in the bar, this alternative was not offered to us. Shown to our room by a friendly man who chatted about his family in Ireland. He was extremely welcoming and friendly. One of the few positive points of the trip. Left the room and had to have fish and chips from the chip shop for dinner in town. Our room seemed perfectly pleasant, though we noticed that there were no small toiletries in the bathroom. This was a bit of a surprise, considering the cost of the room. Bed comfortable though poorly made. Unfortunately the room looked out of the back of the hotel, the back of the kitchen, the bin area and the rear car park. Whilst far from ideal, this was most certainly exacerbated during the evening and morning, with staff using the emergency exit (at the side of our room) to come and go. Then there were the deliveries..... All together, not a good sleep at all. My husband spoke to someone on reception the following morning and they agreed to move us. The new room was nicer, it has to be said, though sound of children roaring up and down the corridor in the early morning and afternoon, had us pulling our hair out. The breakfast was chaotic. Shown to a table and asked if we wanted tea or coffee. Anything else, such a fruit juice or toast, you had to specifically ask for, as you were not automatically offered. The first morning, the breakfast was nice, though service was very slow. The second morning, we ordered and after 50 minutes, the food had not appeared. Staff were now cleaning tables in an all but empty restaurant. When asked where our breakfast was, the lady returned and advised that it was "just being plated up". When the food actually arrived, it was stone cold and we didn't eat it. The menu in the restaurant was sparce and uninspiring. We ate there once and again, 50 min wait for 2 burgers (£18 each and overcooked). We felt very sorry for the waiting staff to be honest. They are clearly trying there best, but they are very obviously seriously understaffed. All in all, there are few positives about this break, other than my amazing husbands company. The management/owners, most certainly need to look long and hard at their current offering, as it falls far under par!!! Stunning location and could be so good. Without a doubt, I am sure they wouldn't do so well, if it weren't for the fact that most of the country continue to pursue staycations, as opposed to go further afield. We won't be back and wouldn't recommend.
CatrionaM706