Homewood Suites by Hilton Kansas City Speedway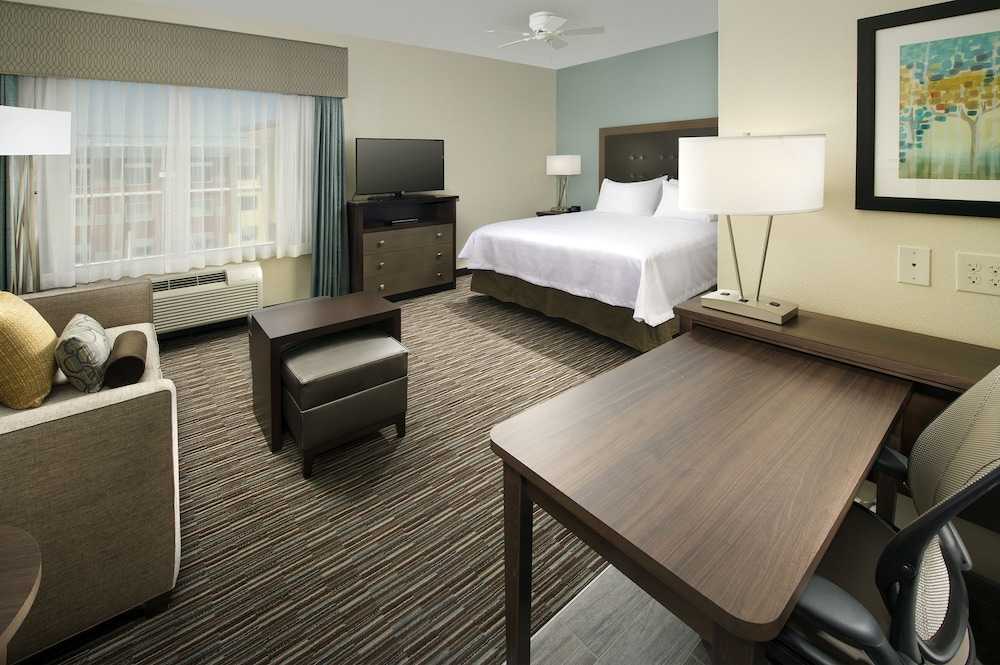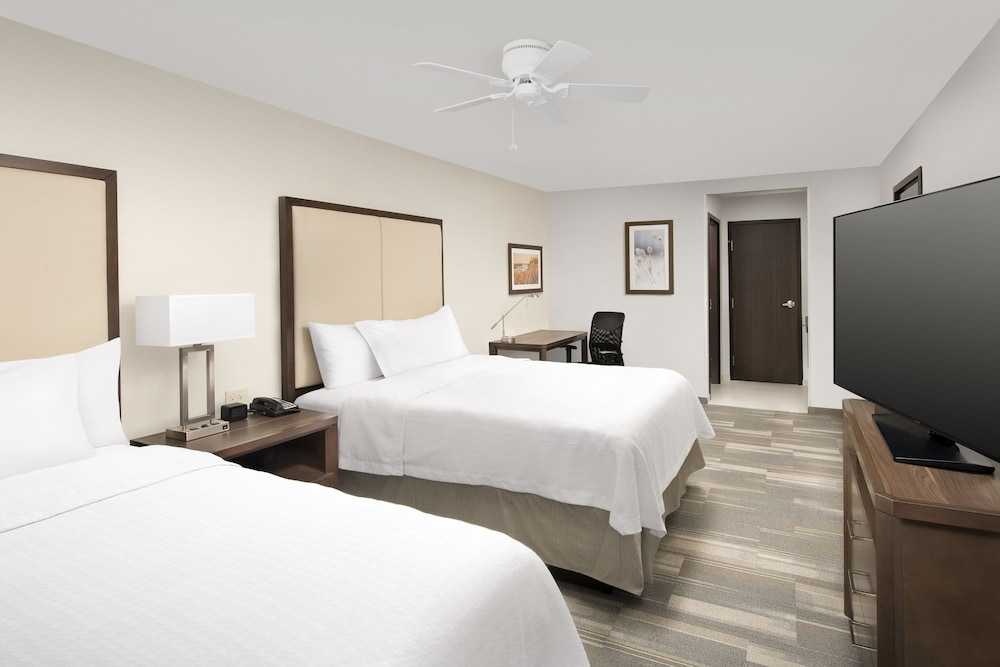 Avaliação TripAdvisor
Baseado em 157 avaliação
Ver todas
Este encantador hotel está localizado em Kansas Area.
Mais detalhes
Disponibilidade
Selecione a data da sua viagem
Selecione a data da sua viagem para verificar a disponibilidade dos quartos.
Informações do estabelecimento
Este encantador hotel está localizado em Kansas Area.
Entrada a partir de: 15:00
Saída até: 11:00
Comodidades do estabelecimento
Serviços de recepção
Depósito de bagagens
Avaliação dos hóspedes
TripAdvisor
Pontuação dos viajantes
Excelente

112

Muito Bom

22

Bom

7

Razoável

11

Ruim

5
Perfil dos viajantes
Negócios

32

Romântica

21

Viagem a sós

6

Família

64

Viagem com amigos

11
Resumo das pontuações
Atendimento

Custo-benefício

Limpeza

Localização

Qualidade do sono

Quartos
Excellent Hotel!!
Avaliou em 22 de outubro de 2021
The rooms at the hotel are wonderful, tons of room, loved having the whole kitchen set up!! Staff was really nice, the complimentary breakfast was good, the lobby space was huge, it was great for hanging out in the evening with the group we were there with.
abesmom63368
Great place not so great breakfast.
Avaliou em 16 de outubro de 2021
Great place to stay! Staff was friendly and helpful. However I rated this hotel a 4 because the hot continental breakfast was not very good. The gravy and potatoes are pre packaged and tasteless. They should consider changing brands of these items.
tbownds
No service over a 3 night stay
Avaliou em 6 de outubro de 2021
I stay exclusively in Hilton properties when I travel. Disappointed in this stay: —no service over the 3 night stay —no soap provided —shampoo, coffee, etc not replenished —had to ask front desk for coffee each morning —dead bugs on floor upon check in —very rough/older towels Sub par for a Homewwood
delcat81
Wonderful Hotel Stay
Avaliou em 25 de agosto de 2021
Hotel is located close to Legends Outlet Mall and also conveniently located close to restaurants and shops in case you forgot anything. It was only a about a 20 min. drive to downtown which worked for us. The checkin was easy and all staff we encountered were very friendly. The room had plenty of space, everything was clean. The beds were comfy. Good lighting. The kitchen included everything you needed including a large fridge. The room also had a comfortable couch along with a nice size table where we were able to play cards and eat-in one night. It also has a desk and chair. The room was missing hand soap in the bathroom, but the front desk took care of that and apologized for the inconvenience. The breakfast area is large and they had hot food which changed both days we were there (waffles, eggs, potatoes, sausage links, egg casserol, bacon). They also have cereal, bagels, toast to name a few. There is an indoor pool which appeared clean but we did not use it. They have an outdoor seatting area which I think included BBQ grill. They also had a basketball court. Will definately stay here again if in the area.
boxerjake
Great place to stay
Avaliou em 9 de agosto de 2021
The staff is informed, courteous and respectful. The rooms are clean and comfortable. Pet friendly! The location is great, moving across the country and did not want to stay in the city but stay on schedule. The hotel is located just a short way from the major highway. Highly recommend
etzell2021