Castle Makahuena at Poipu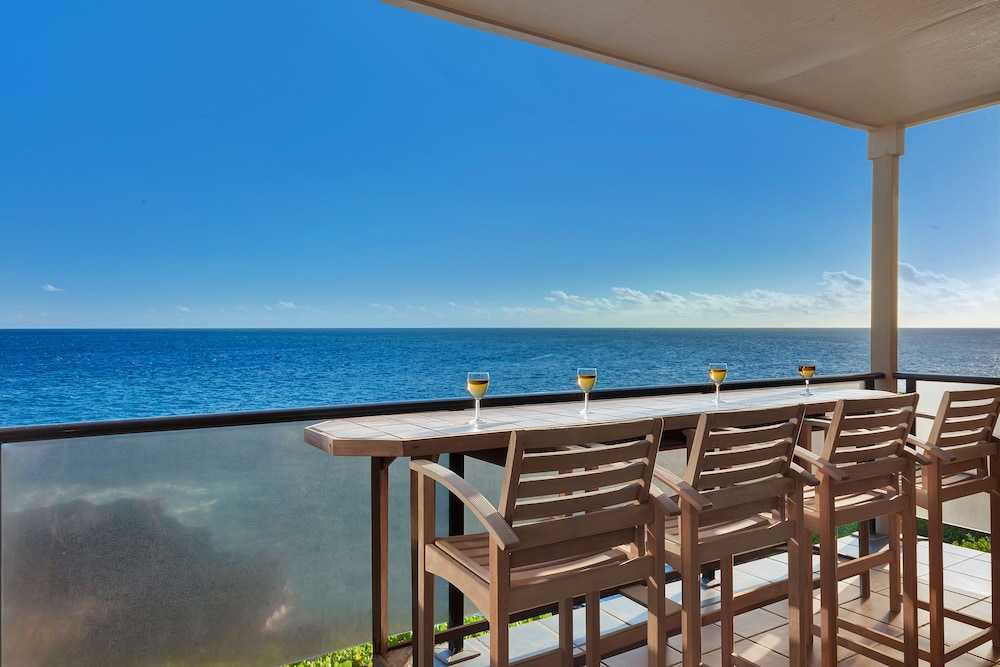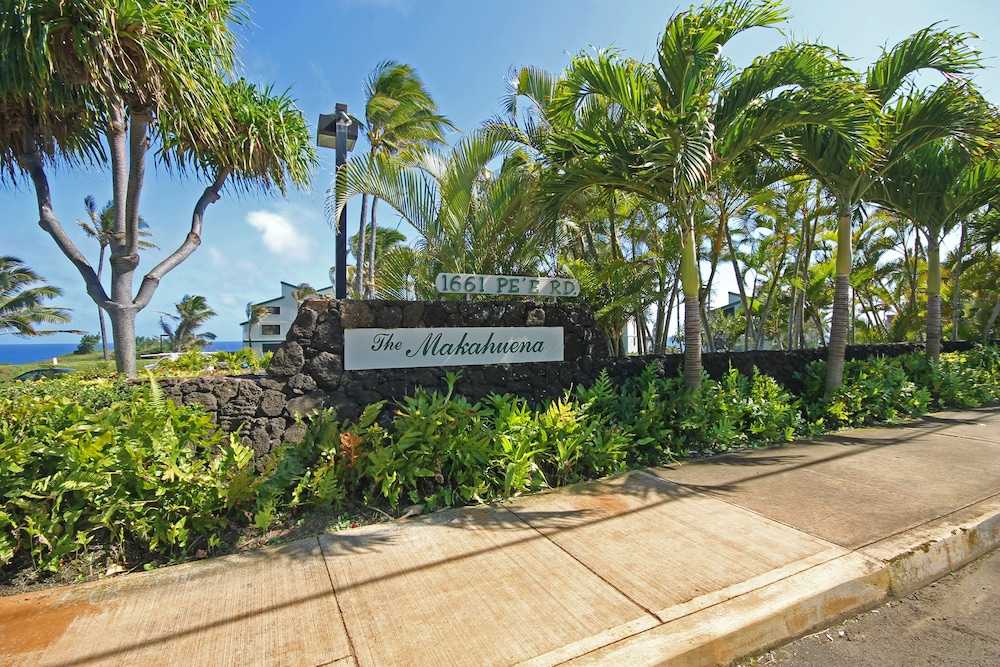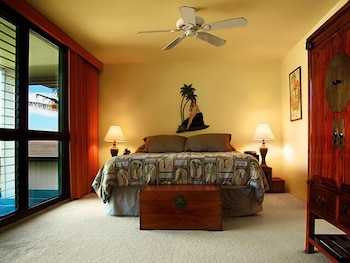 Avaliação TripAdvisor
Baseado em 123 avaliação
Ver todas
Localização Do Estabelecimento Em Koloa (Poipu), Makahuena at Poipu ficará a 15 minutos a pé de Poipu Kai Tennis Center e de Brennecke Beach. Este aparthotel está a 1,2 km (0,8 mi) de Poipu Beach e a 1,5 km (0,9 mi) de Poipu Bay Golf Course. As distâncias são apresentadas à 0,1 milha e ao quilómet...
Mais detalhes
Disponibilidade
Selecione a data da sua viagem
Selecione a data da sua viagem para verificar a disponibilidade dos quartos.
Informações do estabelecimento
Localização Do Estabelecimento
Em Koloa (Poipu), Makahuena at Poipu ficará a 15 minutos a pé de Poipu Kai Tennis Center e de Brennecke Beach. Este aparthotel está a 1,2 km (0,8 mi) de Poipu Beach e a 1,5 km (0,9 mi) de Poipu Bay Golf Course. As distâncias são apresentadas à 0,1 milha e ao quilómetro mais próximo.
- Poipu Kai Tennis Center - 1 km/0,6 mi
- Brennecke Beach - 1 km/0,6 mi
- Shipwreck Beach - 1 km/0,7 mi
- Poipu Beach - 1,2 km/0,8 mi
- Makawehi Lithified Cliffs - 1,3 km/0,8 mi
- Poipu Bay Golf Course - 1,5 km/0,9 mi
- Moir Gardens - 2 km/1,3 m...
Mais detalhes
Entrada a partir de: 15:00
Saída até: 11:00
Comodidades do estabelecimento
Piscina e comodidades de bem-estar
Piscina Exterior
.
Avaliação dos hóspedes
TripAdvisor
Pontuação dos viajantes
Excelente

39

Muito Bom

45

Bom

19

Razoável

11

Ruim

9
Perfil dos viajantes
Negócios

3

Romântica

24

Viagem a sós

1

Família

61

Viagem com amigos

10
Resumo das pontuações
Atendimento

Custo-benefício

Limpeza

Localização

Qualidade do sono

Quartos
Sufficient unit -2308
Avaliou em 6 de dezembro de 2019
We stayed at Makahuena for 7 nights at the end of November/start of December 2019. Our unit had a great view, pool front and ocean view. The unit itself had everything we needed for our stay, including beach toys, chairs, snorkel gear, boogie boards, etc. The ocean air does a number of some of that stuff, as straps easily snapped on the beach chairs if not extremely careful, just from standard wear and tear. I was slightly mislead from the photos on our Airbnb booking, just in the sense that the photos made the unit seem MUCH nicer and bigger and newer then it was in person. Not that it wasn't great still, I just had different expectations based on the photos, so was slightly (5%) disappointed in that. Again, it was still lovely, and had I gone in with lower expectations it would have been just fine! Lastly, the unit had some bug issues, nothing crazy, but if you left even one tiny bread crumb on the counter, it would be swarmed by super tiny ants within the hour, so just need to be super vigilant with keeping thing super clean and tidy. The location of the Makahuena units is awesome, especially if you have young kids. If gives you the option of a pool, as well a 10/15minwalk to Poipu Beach which is a super kid friendly beach with a rock wall that breaks the waves. Poipu beach itself commonly has sea turtles or sea lions perched on shore and there was even a small shark sighting (nothing to worry about said the lifeguards). There were people from all walks of life staying at Makahuena, from a young group guys, to families, to couples and older folks. I would stay here again.
jennslows
:Less than we'd hoped for
Avaliou em 8 de outubro de 2019
Excited to stay here - oceanfront - brought another couple. But disappointed - down along oceanfront there is no breeze. Unit was beautiful but very hot. Nice pool but completely surrounded by massive hedges - no ventilation, no view. Nice BBQ area but - adjacent to parking lot is not convenient. Loved the view from the unit but doubt we'll be back - sorry.
RalphRR
5102 - Beautiful Views
Avaliou em 4 de outubro de 2019
5102 unit is beautifully furnished with virtually everything you need. Views from this condo are exceptional about 20 feet away from the ocean. It was great to sit on the Lanai and watch the turtles and dolphins. The waves splashing against the rocks were spectacular and also great to listen to when going to sleep,so soothing. We ate on the Lanai a great deal as why go out when you have such magnificent views. Great place to watch the sunsets. Kitchen had everything you needed to cook perfect meals. Lovely comfortable sofa and easy chairs in the Lounge. Plenty of wardrobe space with loads of hangers. First time I have had enough hangers. Bathrooms very nice and spacious especially in the master suite. Upon arrival there was a lovely welcome basket with loads of goodies. This added touch was so welcoming. Unit did get very hot in the afternoons as it is south facing. As the unit is on the ground floor you need to shut all doors and windows whilst you are out and we also did this at night for security reasons. A/C would have been a real bonus but I did know that the unit did not have A/C when I reserved this condo. Have stayed in many condos on Pe'e road by the ocean but have not experienced such a hot unit previously. Disappointed about the lack of good quality beach chairs. There were only 2 chairs that looked like they would break at any time. However to be fair to the owner, beach equipment is not not included in the listing and has probably been provided by previous guest. Must admit this is the first condo we have stayed in in Poipu where beach equipment was not provided by the owners. Usually there have been lovely Tommy Brahma beach chairs. You can rent beach chairs but that is expensive. Suggest you go to Costco or Walmart to purchase these items a lot cheaper than rental. There were plenty of parasols obviously provided by previous guests. A lesson well learned next time I reserve a condo I will make sure beach equipment is included in the listing. The owners were great and responded to my emails very quickly and were very helpful. Pool area was very nice and clean. Hot tub was way too hot. You could hardly put your feet in let alone get in. Might be better in the winter when it is cooler. Grounds are immaculate. Beautiful unit but just too hot for us.
Manderj
Loved it!!!
Avaliou em 8 de agosto de 2019
We stayed for 6 nights and loved it! The condo was larger than we expected. Views were incredible. We love Poipu, the condo was a 3 min drive to Brenneckes Beach, Poipu park/beach and of course Brennecke's restaurant. And 7 min drive to quaint Koloa, which we love for restaurants, shopping and shave ice! Our family would stay here again. We were on the 2nd floor. We were worried about not having ac, but we didn't have a problem. The front of the complex was extremely windy (we heard it's the windiest here) so we opened all the windows and the breeze was perfect! Could hear the waves from the master bedroom. The staff were very friendly too.
Danielle G
Wonderful place to stay when on Kauai (Unit 1203)
Avaliou em 5 de fevereiro de 2019
We were 5 ladies who stayed at this wonderful place last April. The views and grounds were terrific, and the actual unit very nicely decorated and roomy. The 2 bathrooms were a must! They provided snorkel equipment for your use. The location was perfect for seeing and getting around the island. The only drawback would be was that there was no AC. It was pretty warm in mid April, but thankfully fans and open windows helped a lot. I would definitely come back and stay here
Magshells