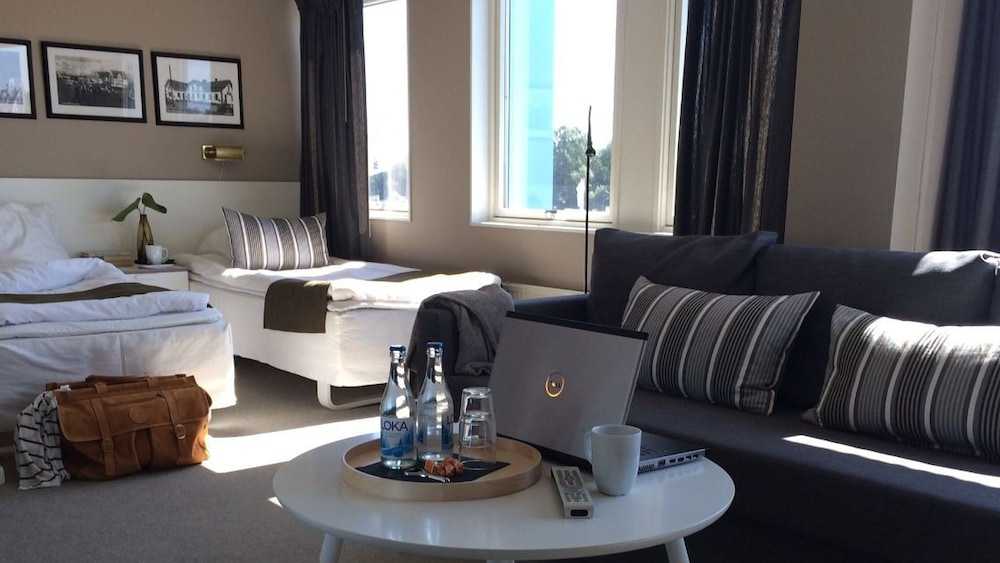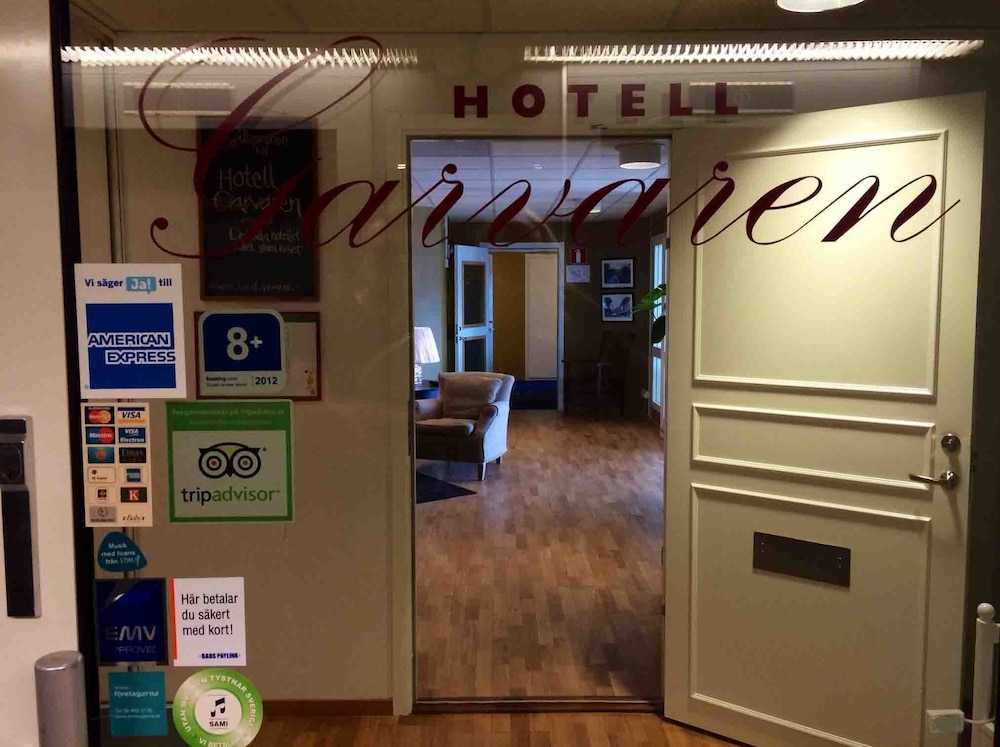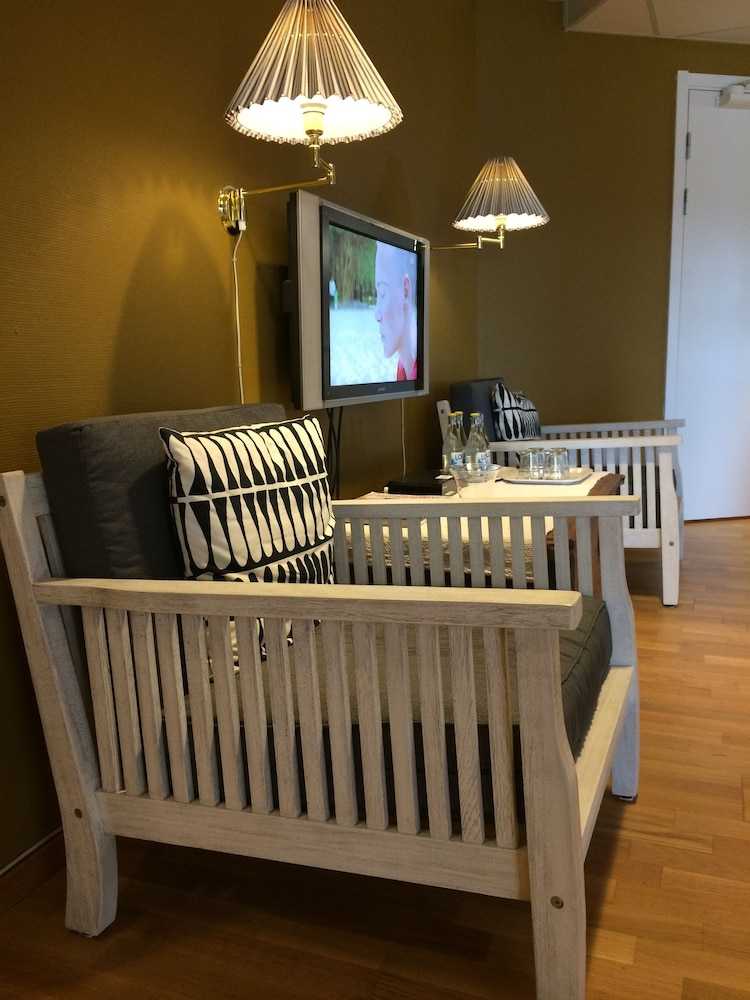 Avaliação TripAdvisor
Baseado em 85 avaliação
Ver todas
Este confortável hotel, pode encontrar-se em Ljungby.
Mais detalhes
Disponibilidade
Selecione a data da sua viagem
Selecione a data da sua viagem para verificar a disponibilidade dos quartos.
Informações do estabelecimento
Este confortável hotel, pode encontrar-se em Ljungby.
Entrada a partir de: 15:00
Saída até: 11:00
Comodidades do estabelecimento
Serviços de recepção
Depósito de bagagens
Avaliação dos hóspedes
TripAdvisor
Pontuação dos viajantes
Excelente

44

Muito Bom

36

Bom

4

Razoável

0

Ruim

1
Perfil dos viajantes
Negócios

42

Romântica

15

Viagem a sós

6

Família

11

Viagem com amigos

8
Resumo das pontuações
Atendimento

Custo-benefício

Limpeza

Localização

Qualidade do sono

Quartos
Cozy & quiet.
Avaliou em 14 de novembro de 2019
I travel a lot for business, and this was one of the most pleasant hotels I've ever stayed in. The calm atmosphere made it possible to really relax after a days work, which is surprisingly rare these days. Also liked the breakfast, which didn't try to beat the overwhelming feasts you see in bigger hotels, but still had everything you need to start your day. Already looking forward to my next trip to Ljungby!
Matti T
Small scale with big ambitions!
Avaliou em 3 de novembro de 2019
This is a small hotel that feels much bigger. The rooms are tidy and well cleaned. The straff is very friendly and professional. The hotel is quite central with walking distance to most parts of Ljungby.
Karl W
very good little hotel
Avaliou em 3 de outubro de 2019
The entrance is a bit complicated, because the hotel is on 3rd floor of a big office building, but when you meet the land lady and get your keys, you'll find a charming little hotel, perfectly clean and nicely arranges rooms with everything you need. Higly recommended.
heikki0306
Short business trip
Avaliou em 26 de agosto de 2019
Hotel is easy to find, parking and Wi-Fi free. Very friendly owner. Easy in and easy out. A special place on the third floor of probably the highest building in Ljungby. Possibility to use the inhouse fitness center.
enricop682
2 Night Stay, July 2019
Avaliou em 12 de julho de 2019
We were very pleased with this small, personal hotel. There are limited hours at the desk, so the staff (owner?) was in contact with us by phone and met us when we arrived at about 630 pm. He showed us the secure entrance, via elevator. The rooms are on only the 3rd floor of the building. Our room was large, clean, and quiet. The breakfast area was also available for use in the evening, and we bought some food from the large grocery store downstairs and ate in the hotel dining area, as we were tired from traveling the first night. There was good parking but the signs about this were confusing-- better information bout this would be helpful. Breakfast was perhaps not as big a spread as at larger hotels, but still a great range of choices and all very fresh and good. The location was excellent for us for driving. Downtown is a short walk away, so this hotel is not quite central ut still very close. Staff were very helpful and friendly. We would definitely stay here again if/when we return for more family history research!
mnpsm